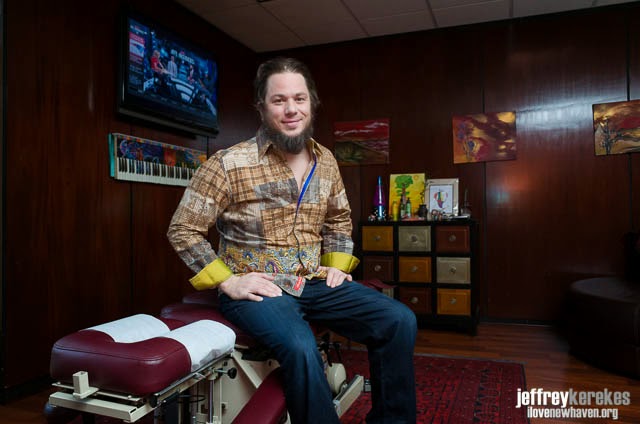 Dr. Jon
ILNH asked on our facebook page for readers to submit their office to be featured for Where We Work Series based on Asha's enthusiasm for hers, the Chiropractic & Wellness Center of New Haven, 59 Elm Street (Corner of Elm and Orange Streets) 203-909-6173. Here is what she had to say:
"I work at really kick a&% chiropractic office in downtown New Haven. I would love you to come out and see it for yourself and decide if you would find it interesting enough to make a little piece on it. The environment is very cool with famous guitars, art created by grateful clients, along with an office dog who happily works overtime as our PR department. The office has a lot of soul, with lots of people dropping by to to play music or just to say hi to Ben (the dog). It doesn't get any better in my opinion.
One of the reasons why we wanted to be a part of your project is that we believe in our community and we absolutely love New Haven. Our office has been servicing artists, politicians, police, the fire department and so many others. Dr. Jon is celebrating his fifth year in this beautiful space on Elm Street, which also happens to be neighbors with our wonderful Congresswoman Rosa DeLauro. We are very close with our community andproud sponsors of fight for air climb at 360 State Street on February 28th, which includes climbing 32 floors of stairs in support of the American Lung Association."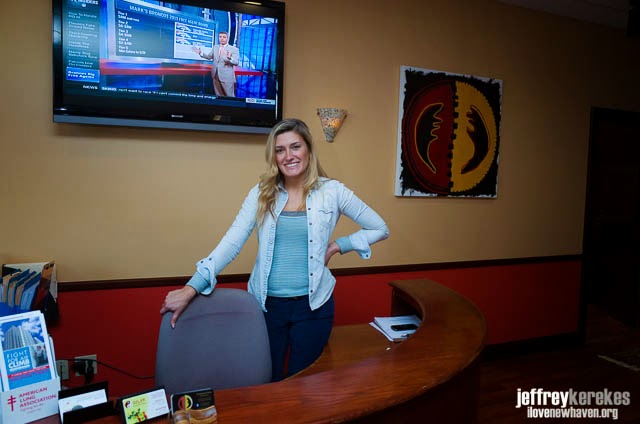 Asha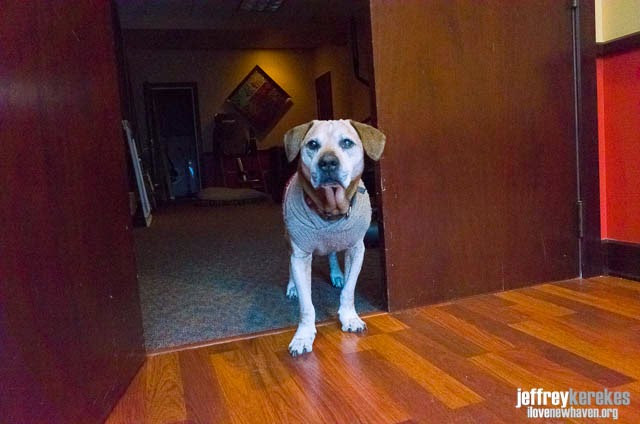 Ben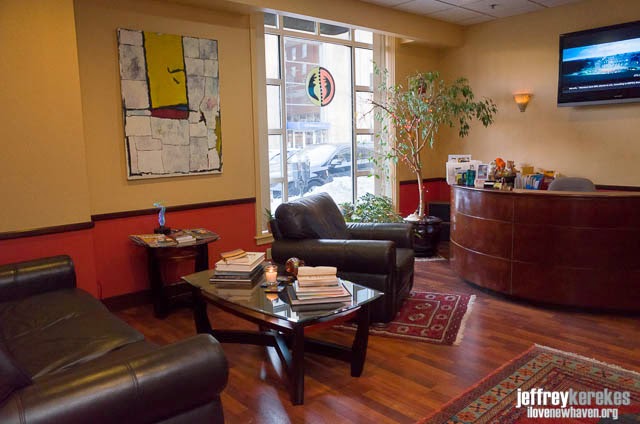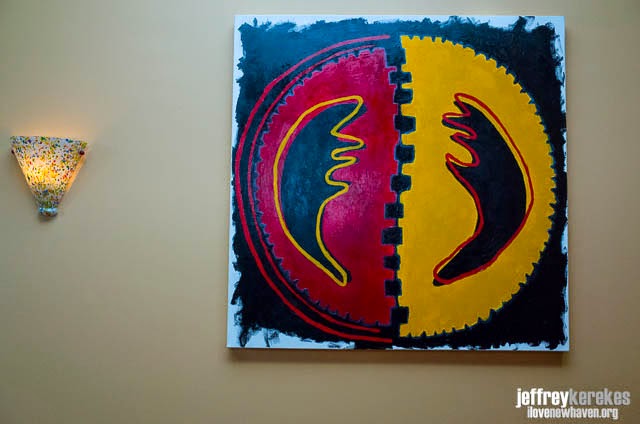 Office Logo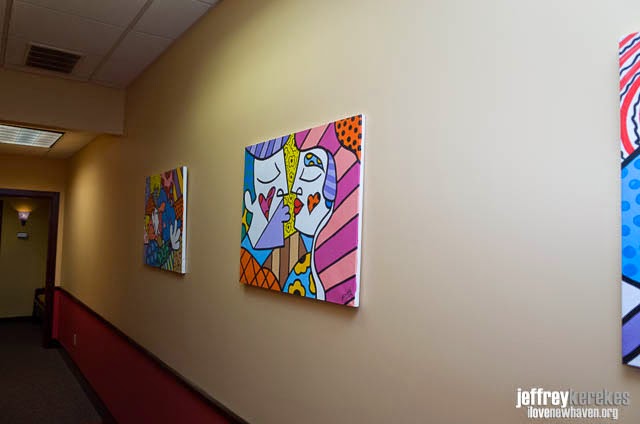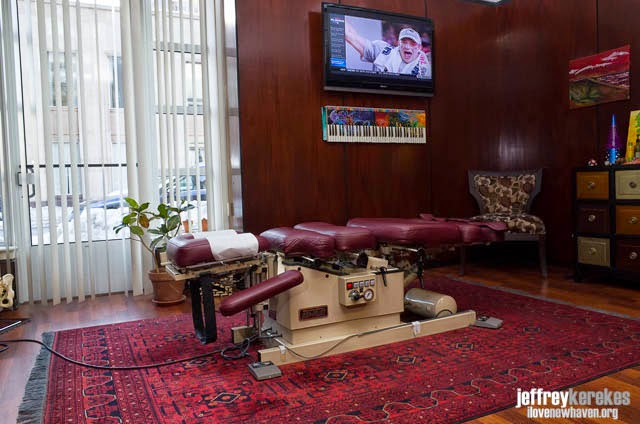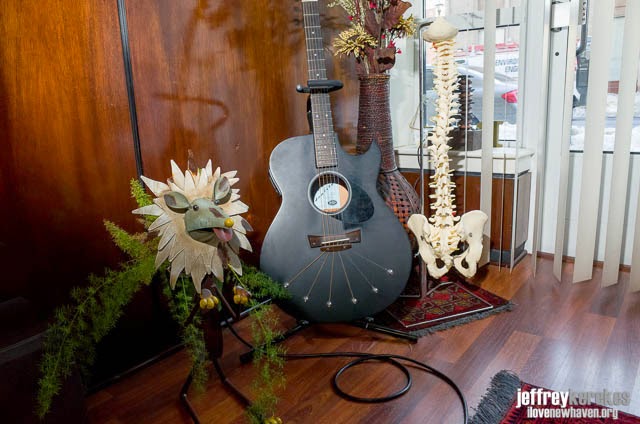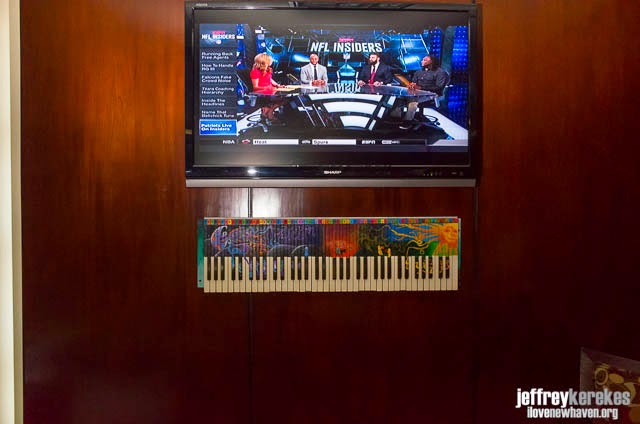 Piano keyboard painted by 12 year old fan.