The event was a free viewing of a film by BiP hosted by Channel 1. In BiP's words it is " raw, crudely put together, sometimes painful, sometimes celebratory. It's bursts of action too fast to register and then a lot of dead silence between those bursts.This is me unfiltered." The event drew a huge crowd and while during the film there was no audio or visual recording Chris and Gary documented the events prior to and subsequent to the showing.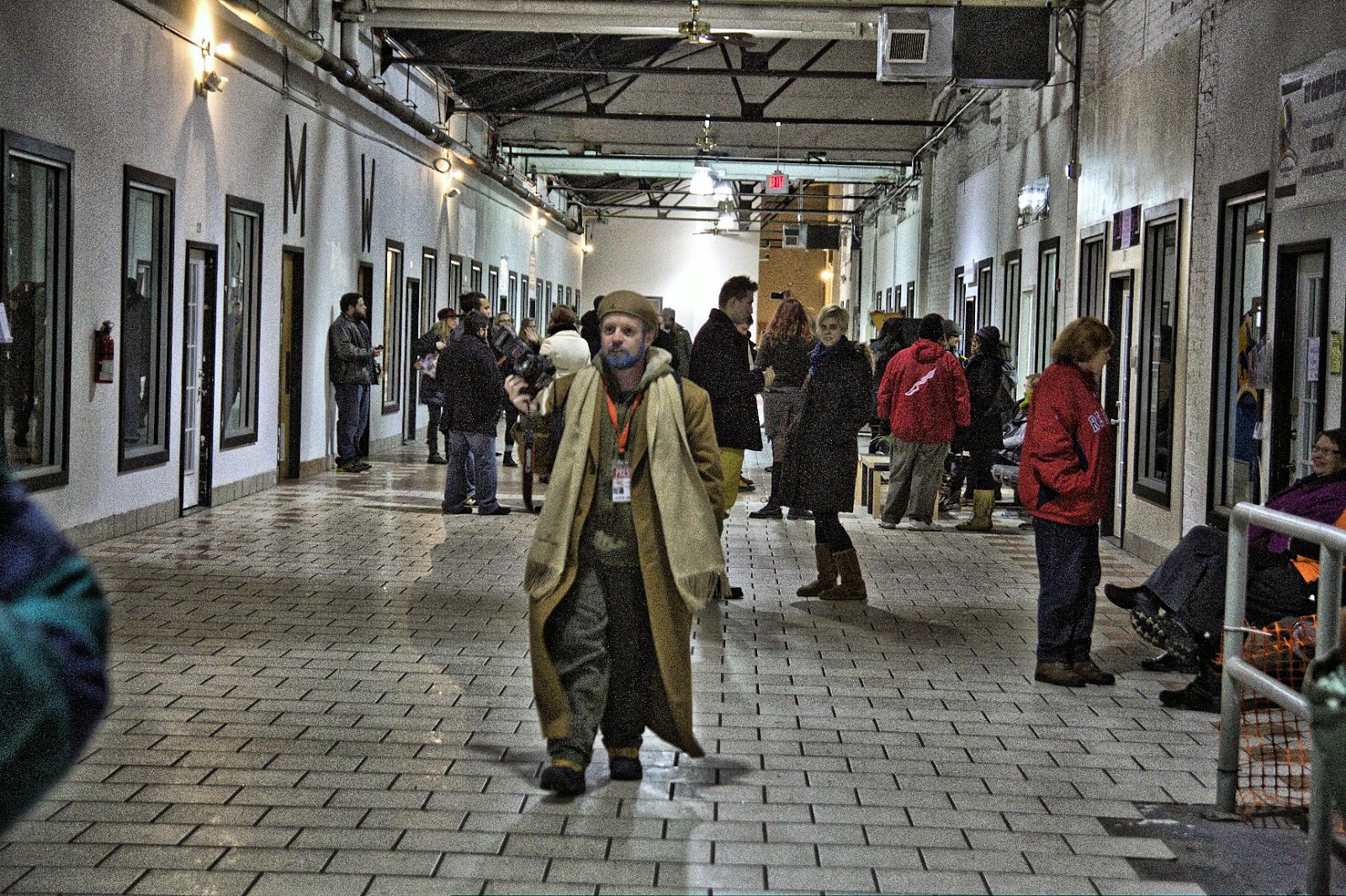 Bluebeard is on the hunt for photos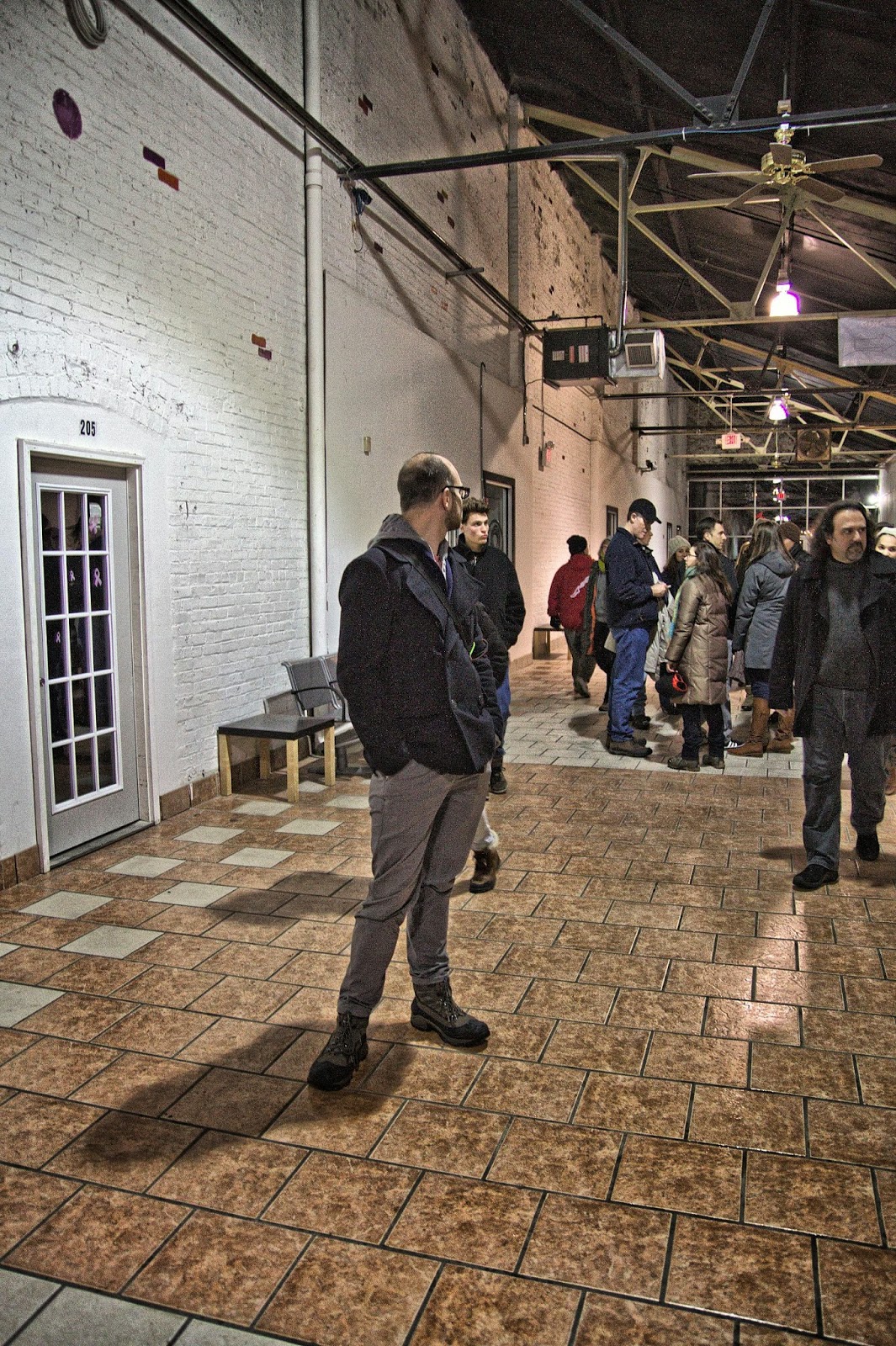 The event filled quickly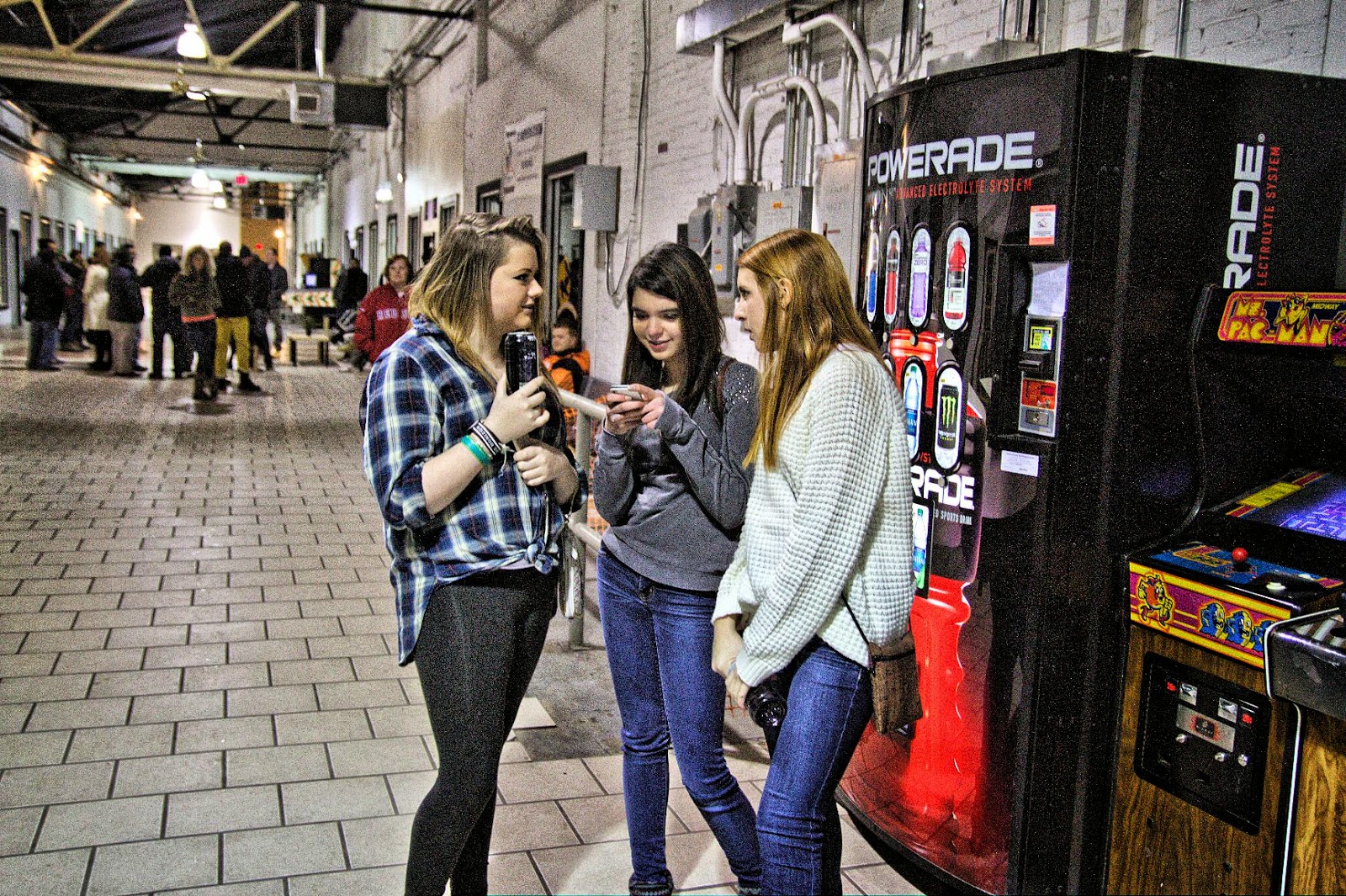 Some of the younger crowd who came to find out what the mix tape is all about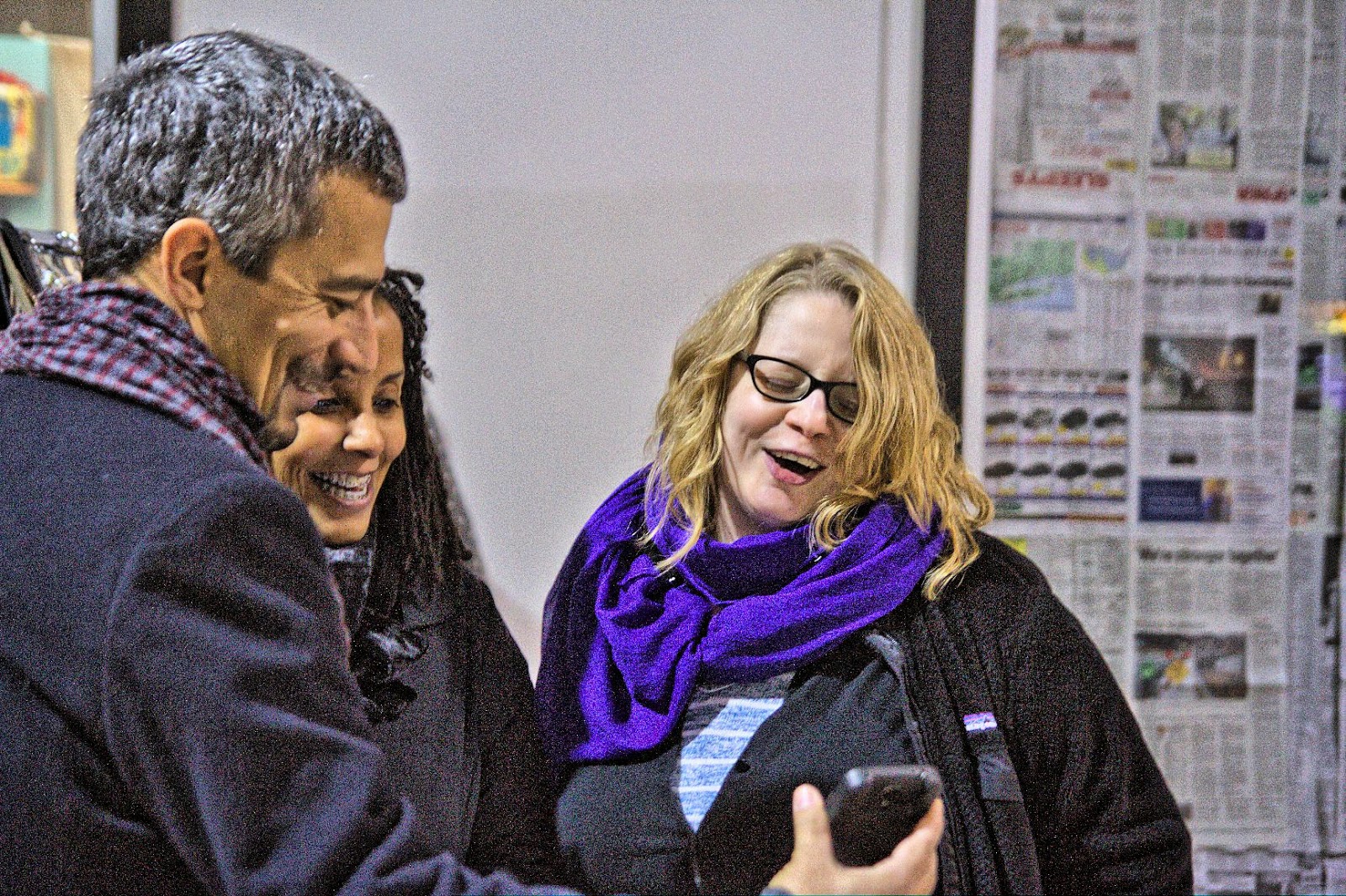 There's always a shot of people sharing something on their phone.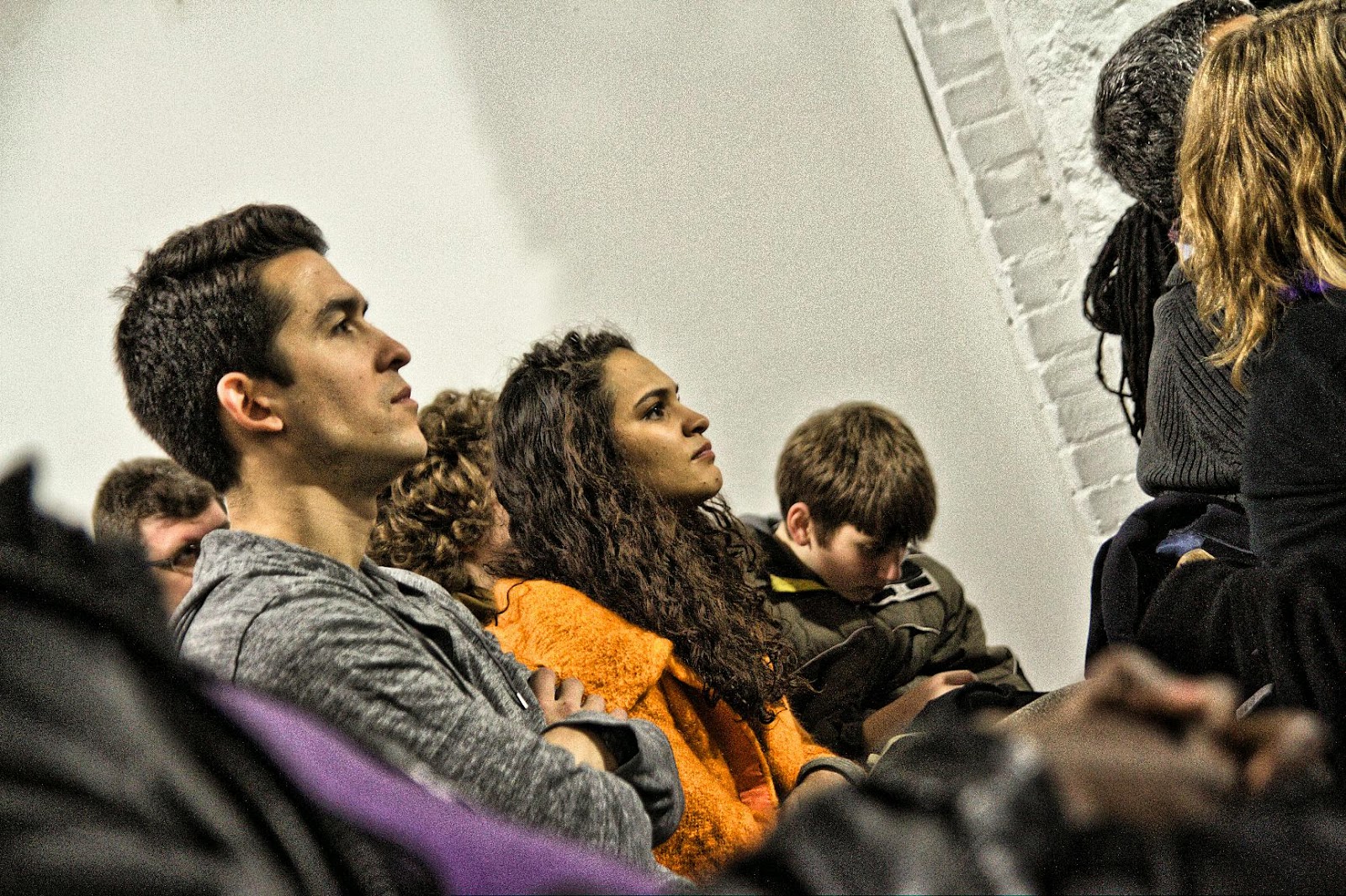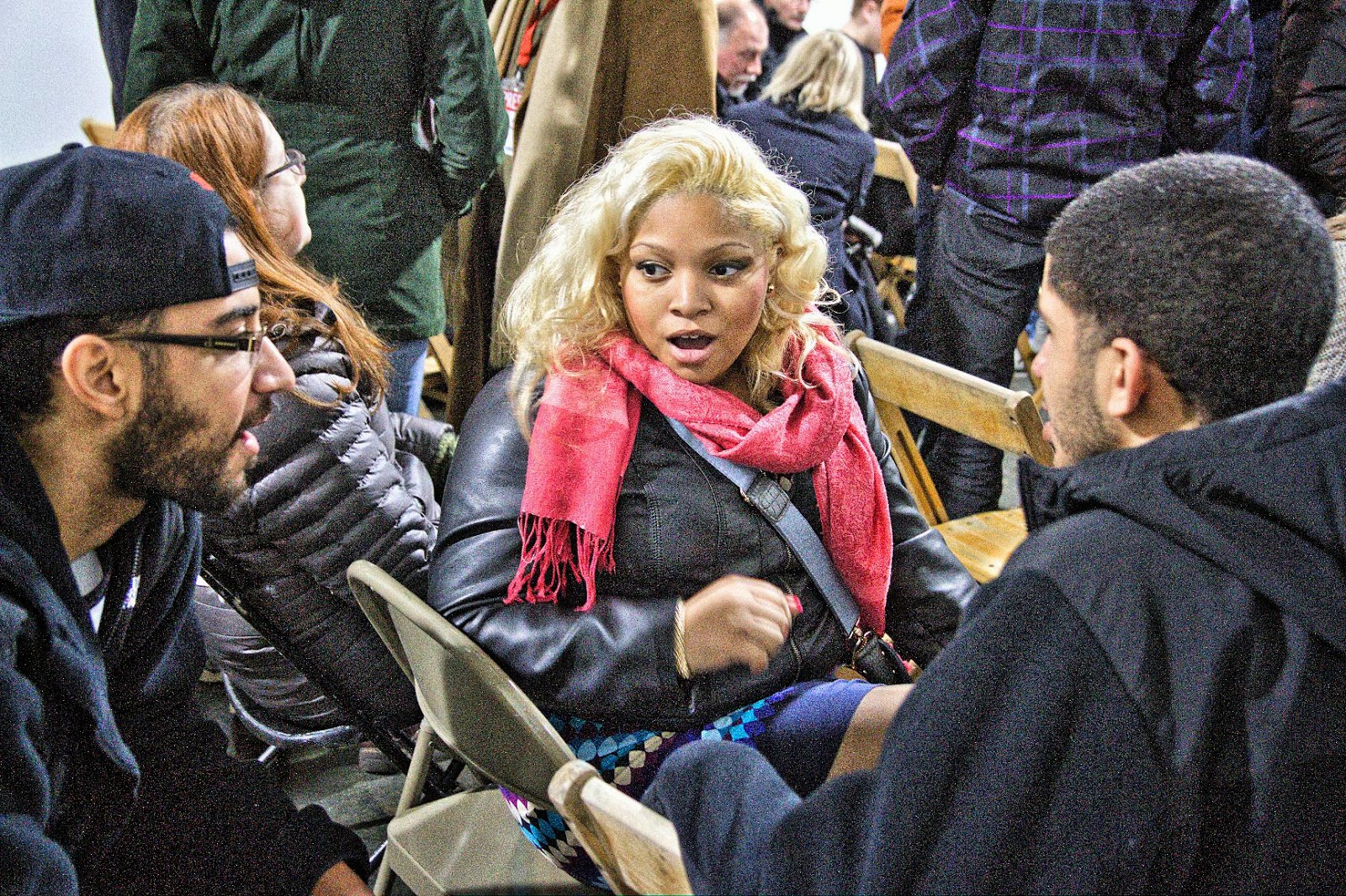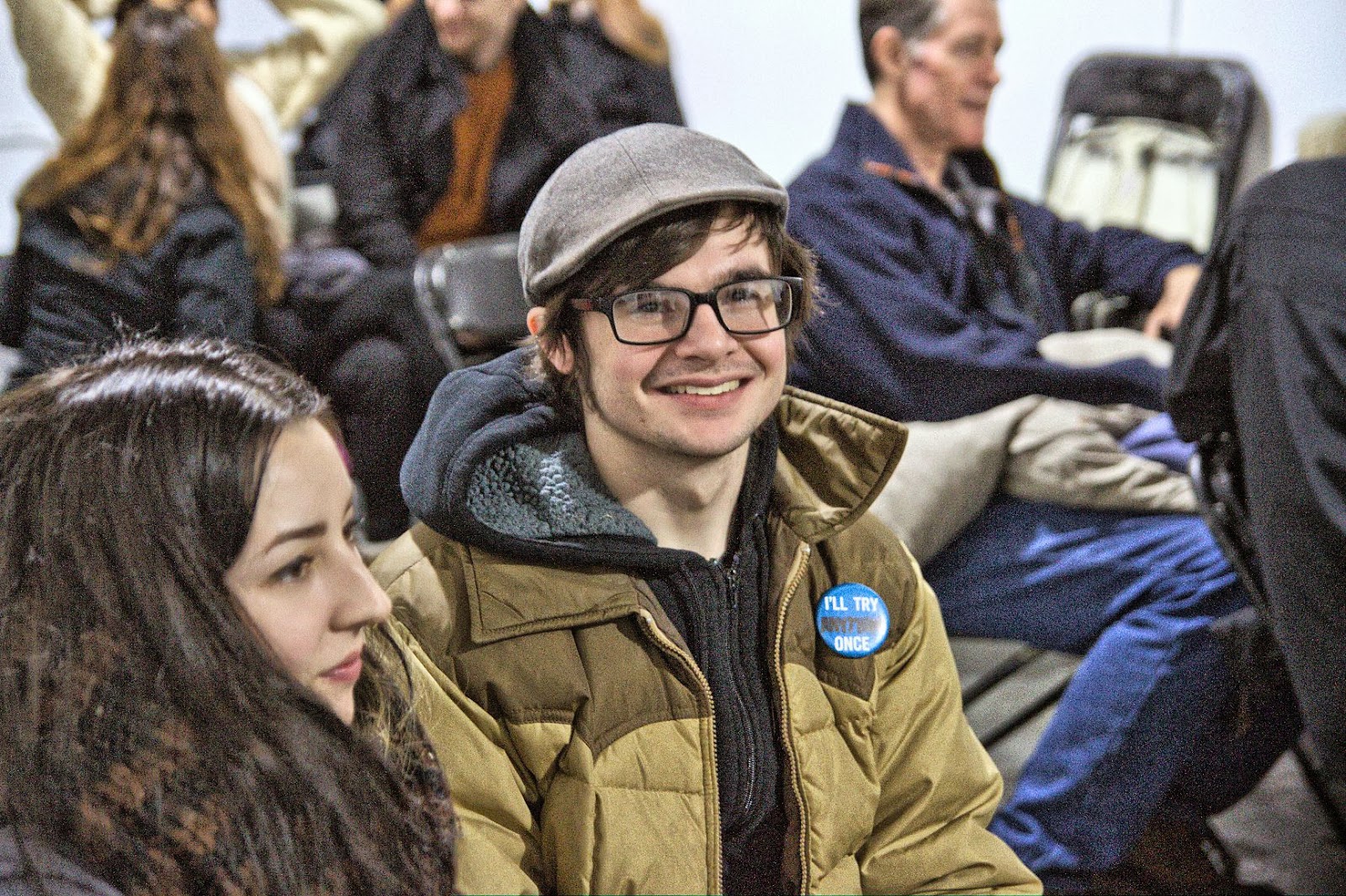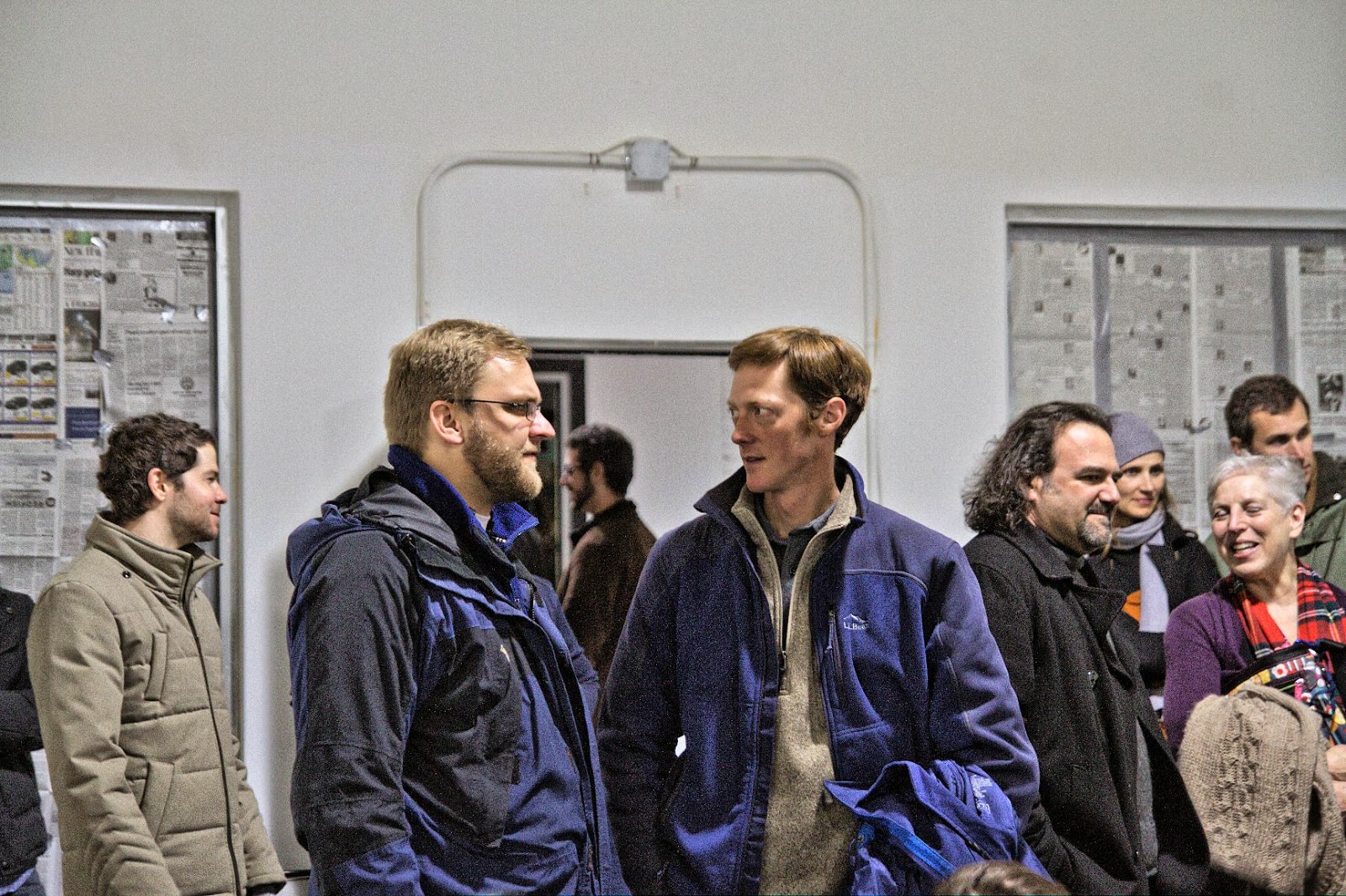 The crowd included some political notables.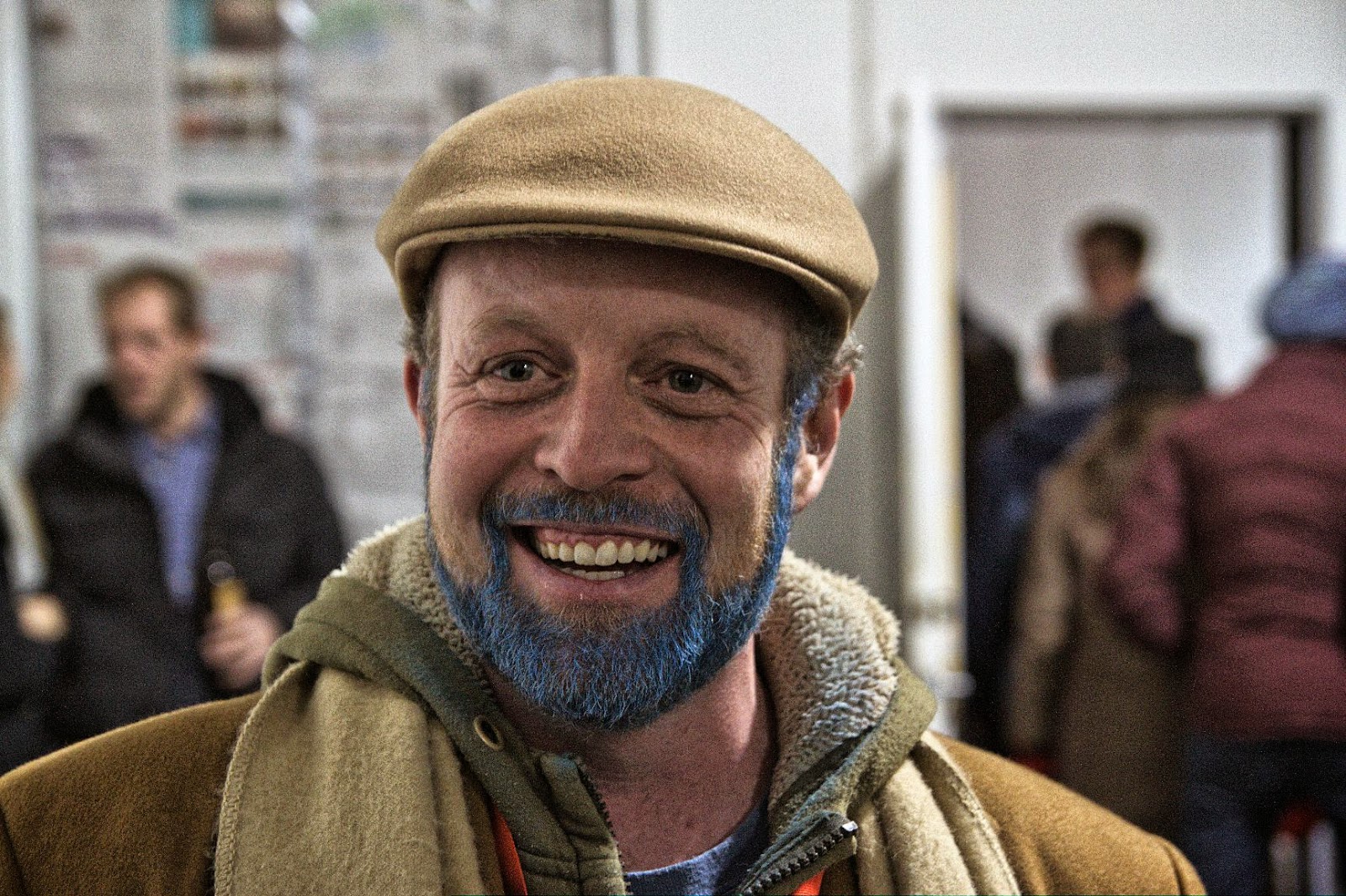 Bluebeard (Chris) looks like he may have gotten some good shots.
Gary at work (and play)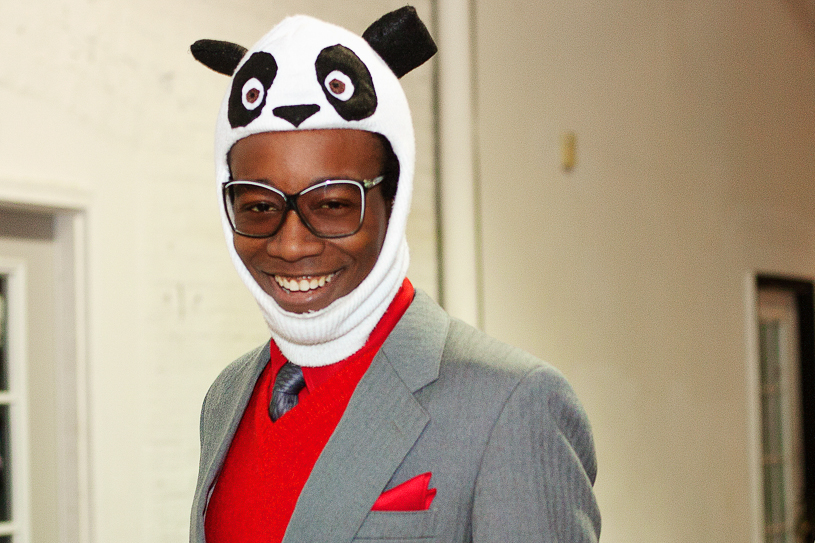 (above) Painter Kwadwo Adae (below) Sculptor Silas Finch , two New Haven artists singled out in the Mixtape by BiP as local artists of his admiration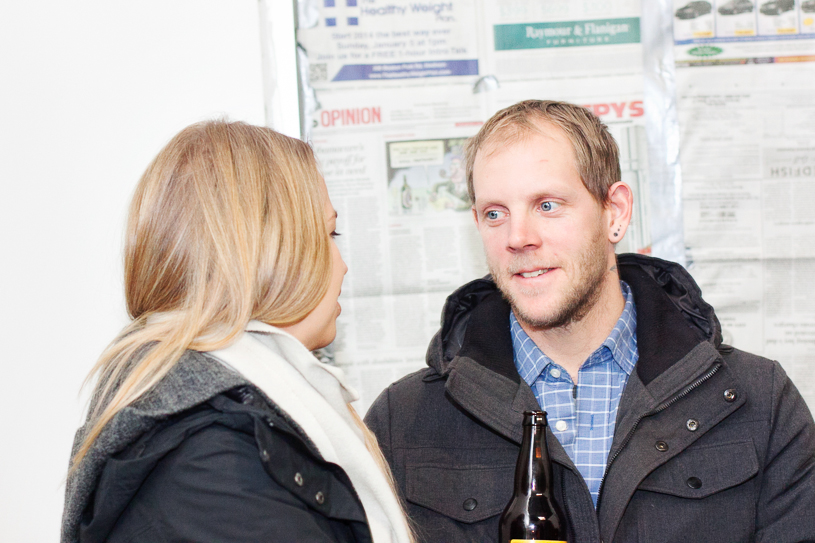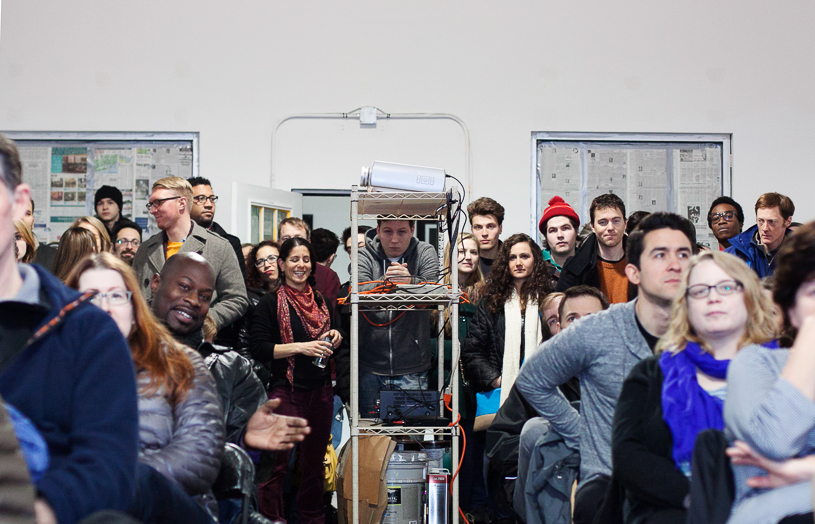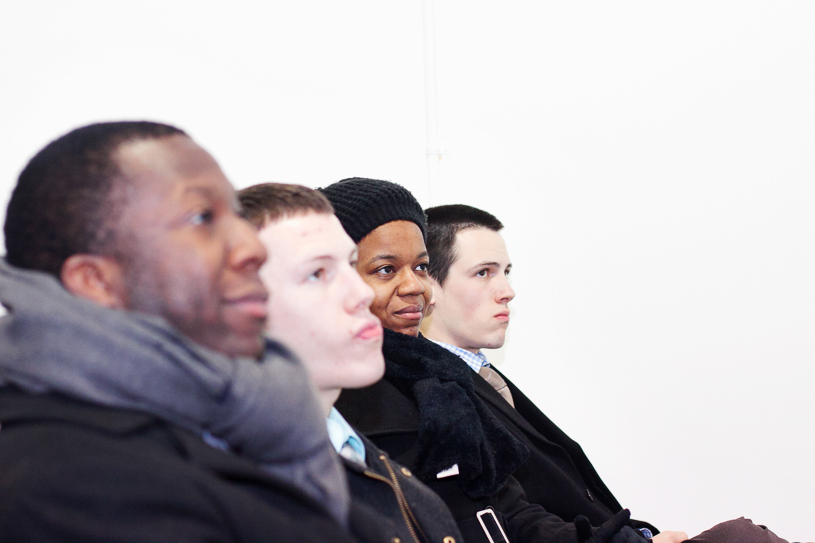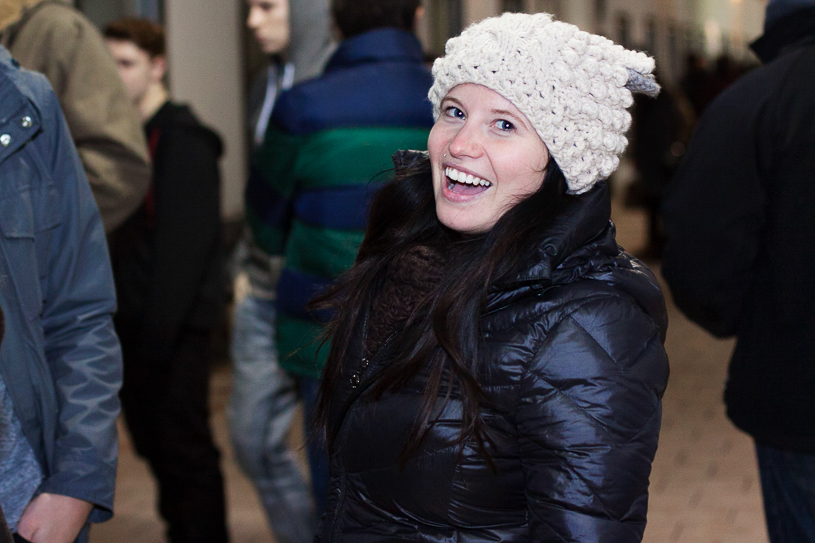 our very own Daira!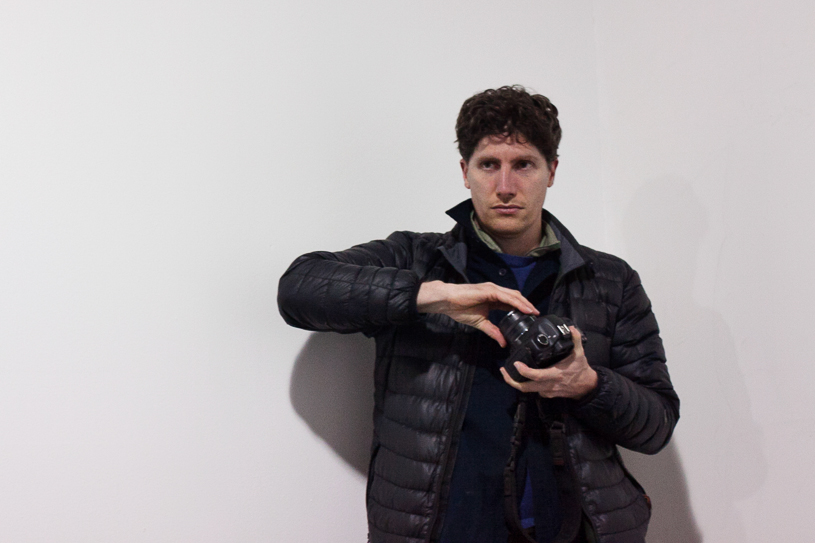 New Haven Independent reporter, and BiP newswriter extraordinaire, Thomas MacMillan.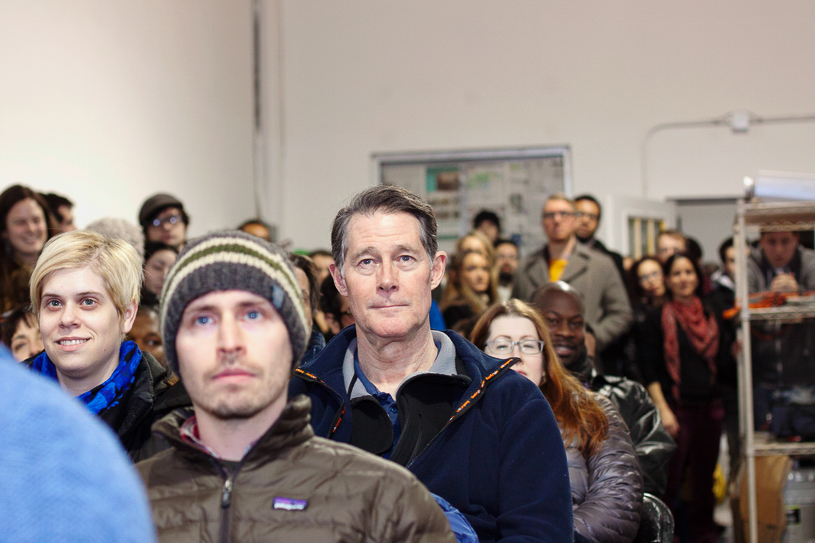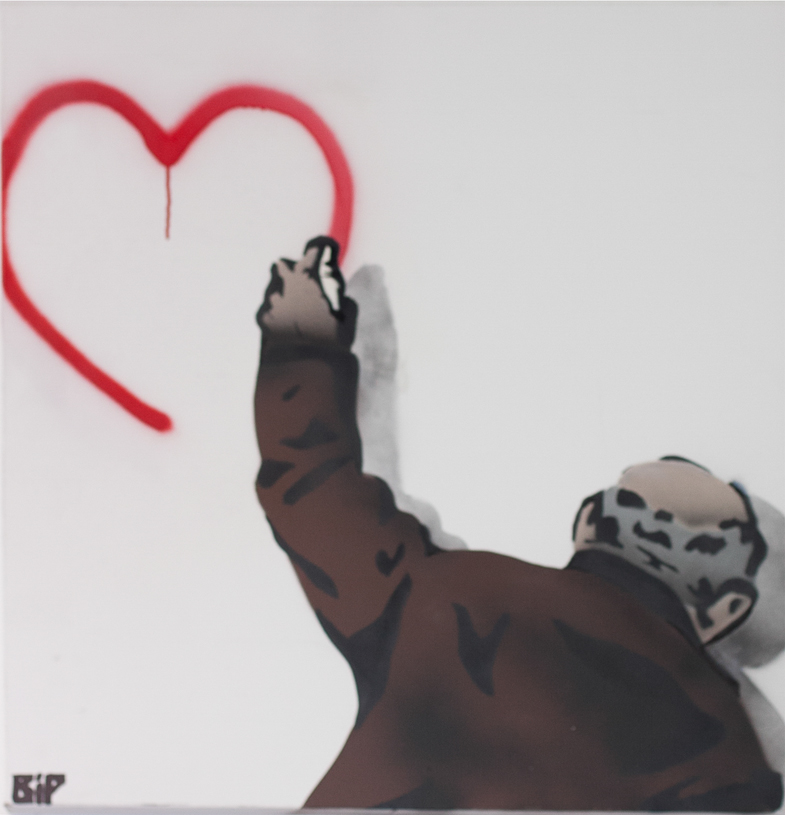 Some of BIP's works on canvas were on display
We'll have more photos of the event up on our Facebook page later today (Sunday). I Love New Haven Facebook Page