Mothers Demand Action has been holding vigils in New Haven to bring communities together and spur them to action concerning the issue of gun violence. In New Haven the issue has been a primary focus of many for some years now and it has come to be all too often that the announcement of not just another shooting is a reality but another killing as well. In the spirit of New Haven's activist spirit Mothers Demand Action springs up in the midst of this reality.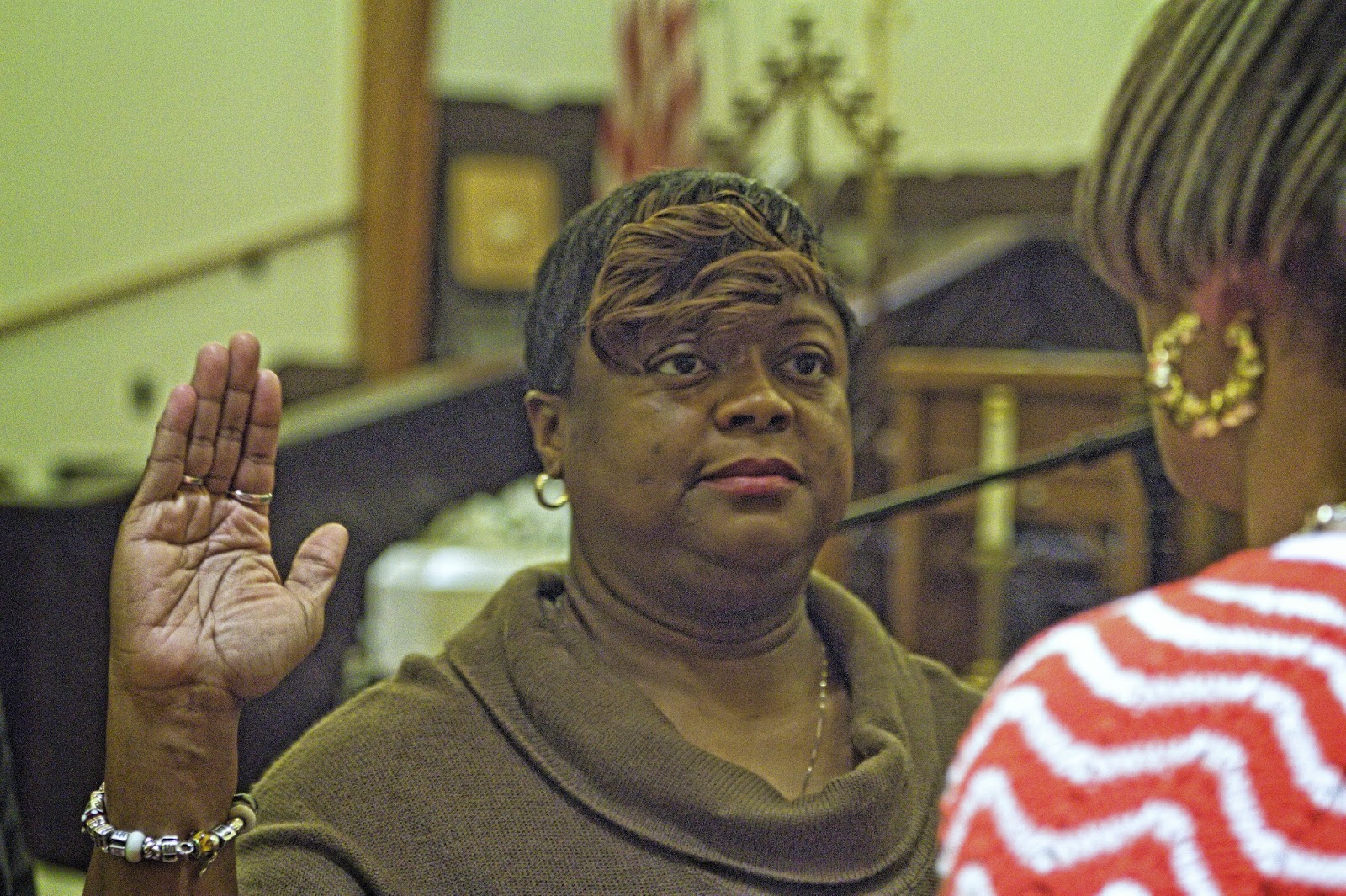 Kim Washington founder of Mothers Demand Action
Kim Washington and the group have done three vigils to this point. The vigils take place in churches and have a basis in prayer. I was in attendance and a speaker at the first vigil and used my time to offer a different type of prayer – a call for action. When many think of prayer they think of an invocation usually performed with bowed head and or bedded knee. We often forget that prayer can be an action to connect to a higher power. My call was for communities of faith to pray by moving into their communities and engaging the lost youth as they might imagine (in this case Jesus) would. And so, what one might imagine to be a prayer vigil in the traditional sense is much more and becomes a place of sharing, community and inspiration.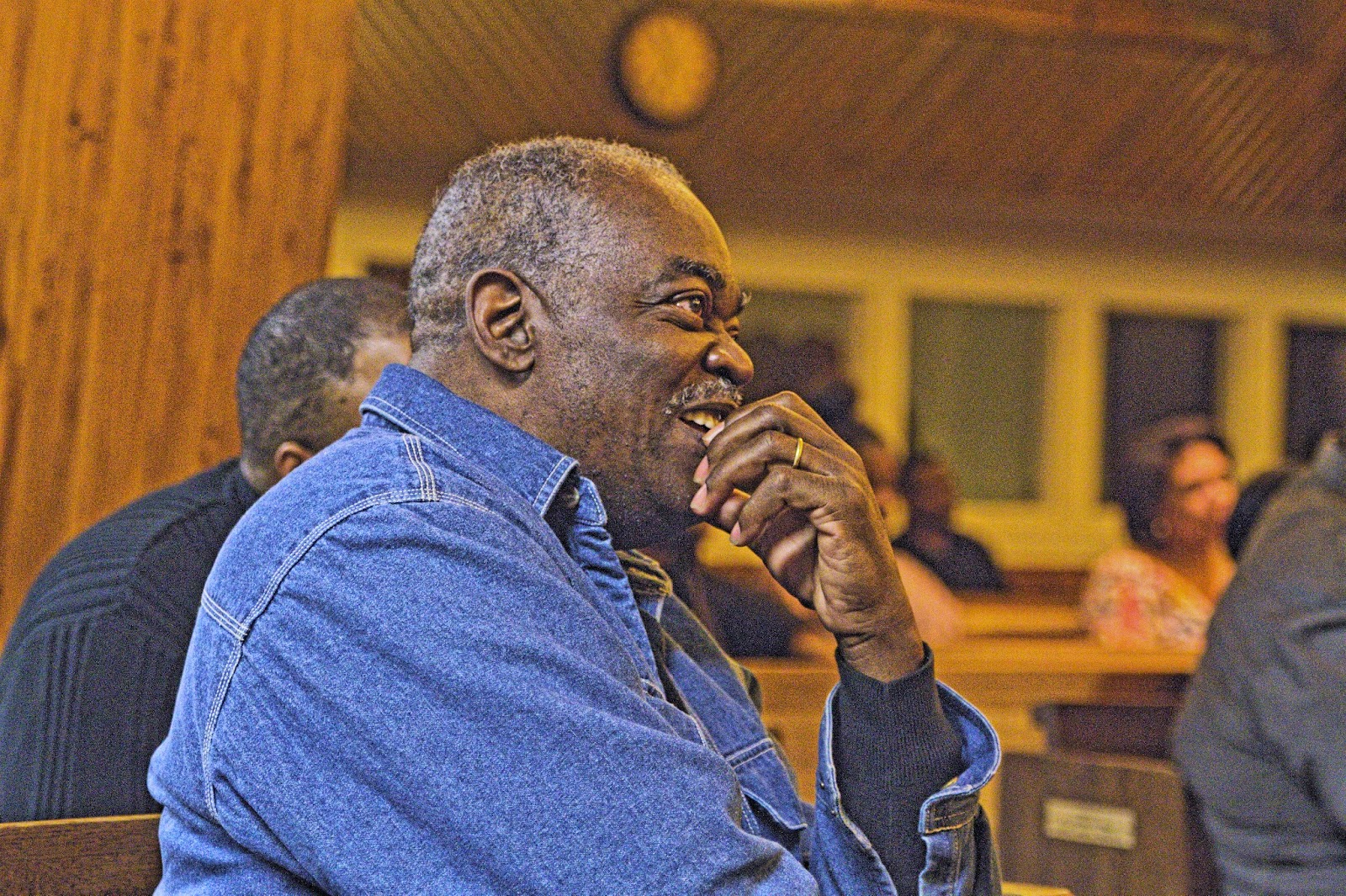 "Mountain…get out of my way!" Clif Graves has been inspiring young people for years with his recitation of Mountain Get Out of My Way. Over 25 years ago I sat in an auditorium and watched a then relatively unknown speaker named Montel Williams bring a crowd of teenagers to attention with his call and response focused on pushing some 'mountain' out of their way (drugs, hopelessness or some other negative). Here many years later Graves is still engaging community using that frame and inspiring young and old as he goes.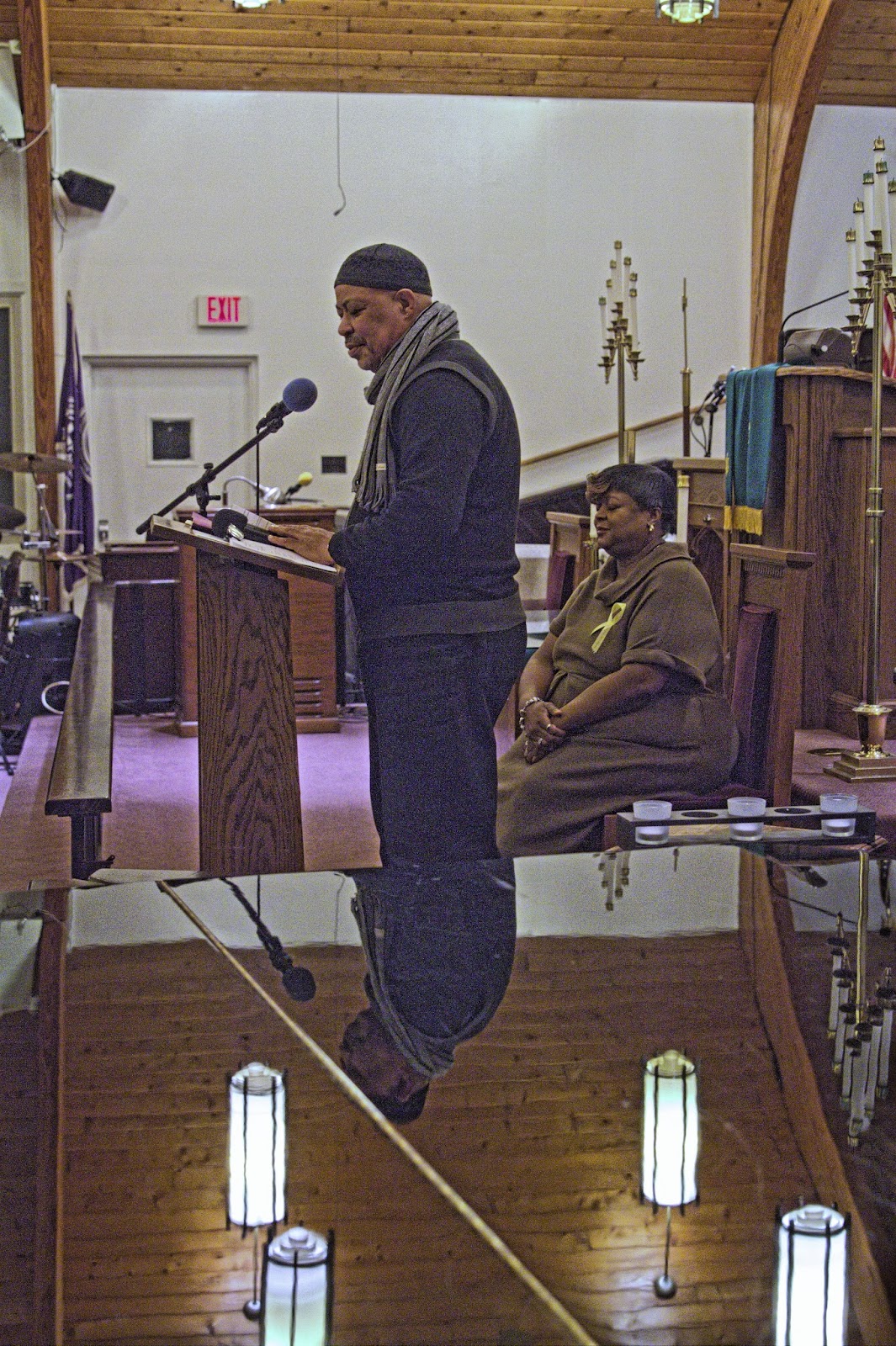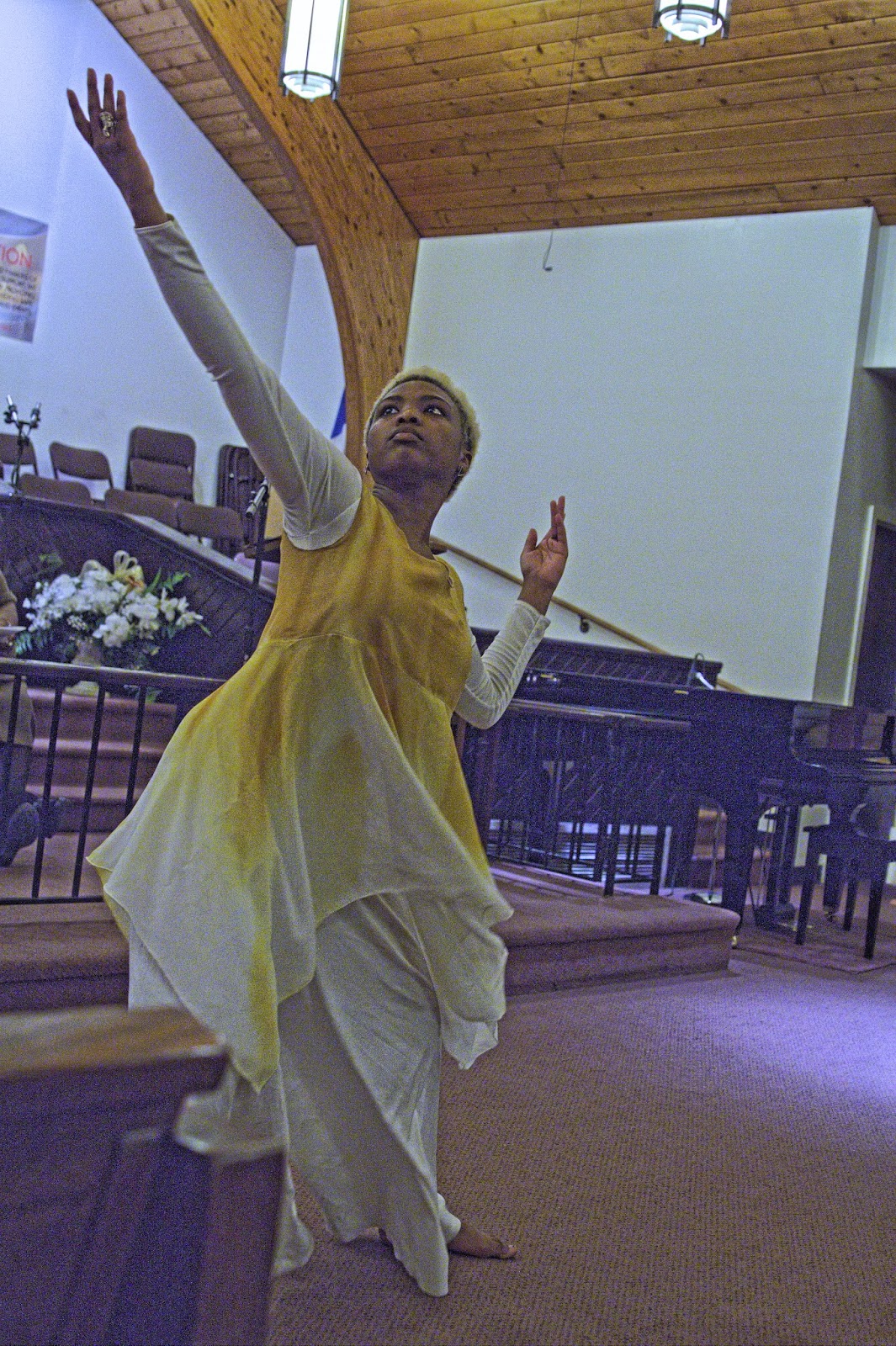 Living Proof perhaps most explicit on this evening in his direct call for action states matter of factly that the people need more than to be told that Jesus will make it better. His call is for those of faith to act as Jesus might, to go out among the troubled and let their actions lead those people to the church. He also questions how it is that he has come to be a teacher for fathers when in his own life he has had issues and on this evening is reminded that those issues give him an authority and authenticity to speak that one can not gain by study.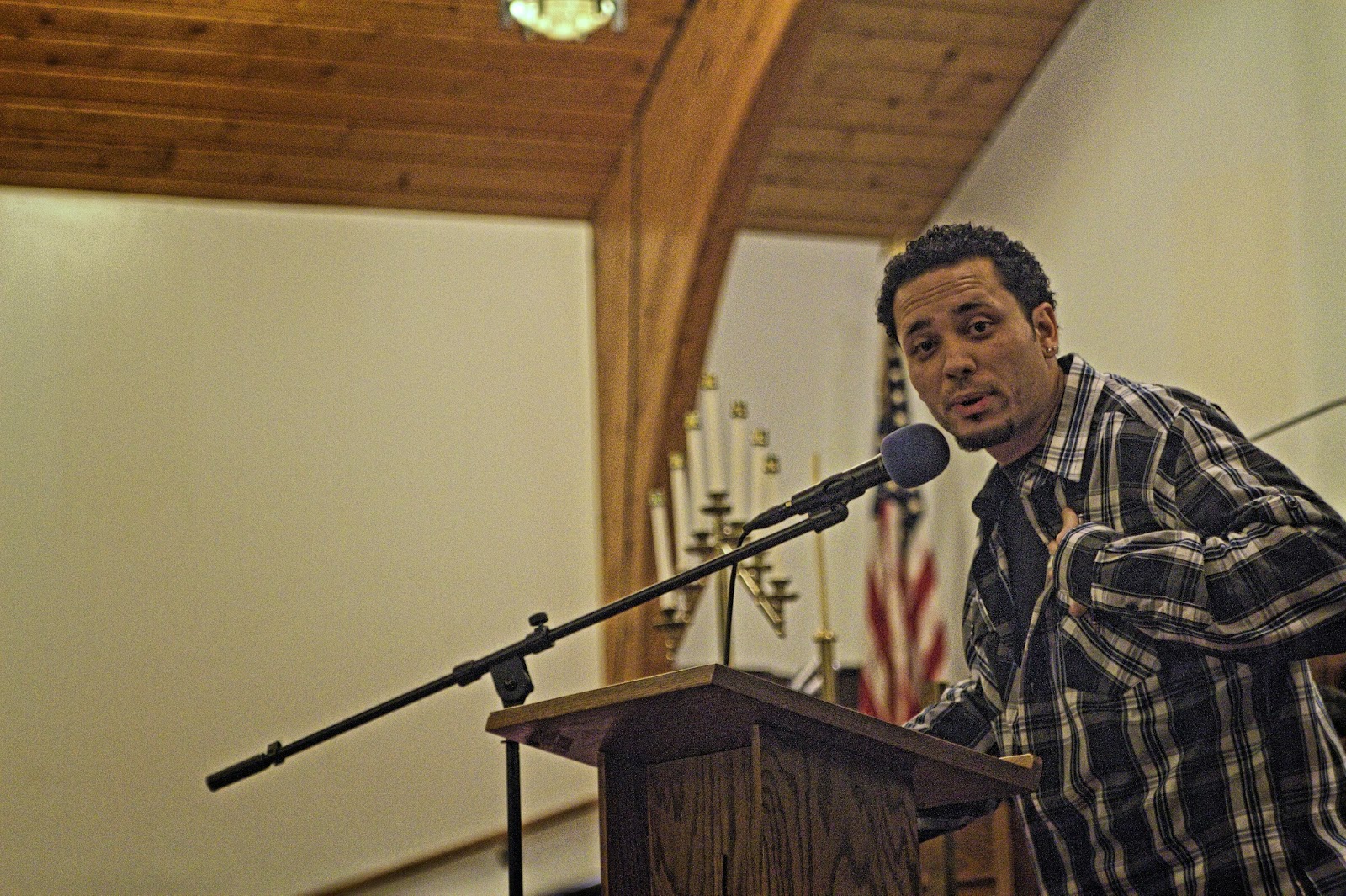 Leave it to Barbara Fair to remind us of the true context in which we exist. Fair reads a poem about two mothers one of whom lost a son and the other whose son had responsibility for that loss. At the end of that poem we find out that the mothers are the mother of Jesus and Judas. The point of the poem is to demonstrate the pain on both sides of the issue. Gun violence does not just result in the injury or death of the victim but it leaves its mark on the whole community. The shooters family may feel the shame and responsibility for the actions of their loved on. They may experience the loss of that loved on to the corrections system for those actions. Members of the community lose the victim. Fear sets in. Each shooting is a community event.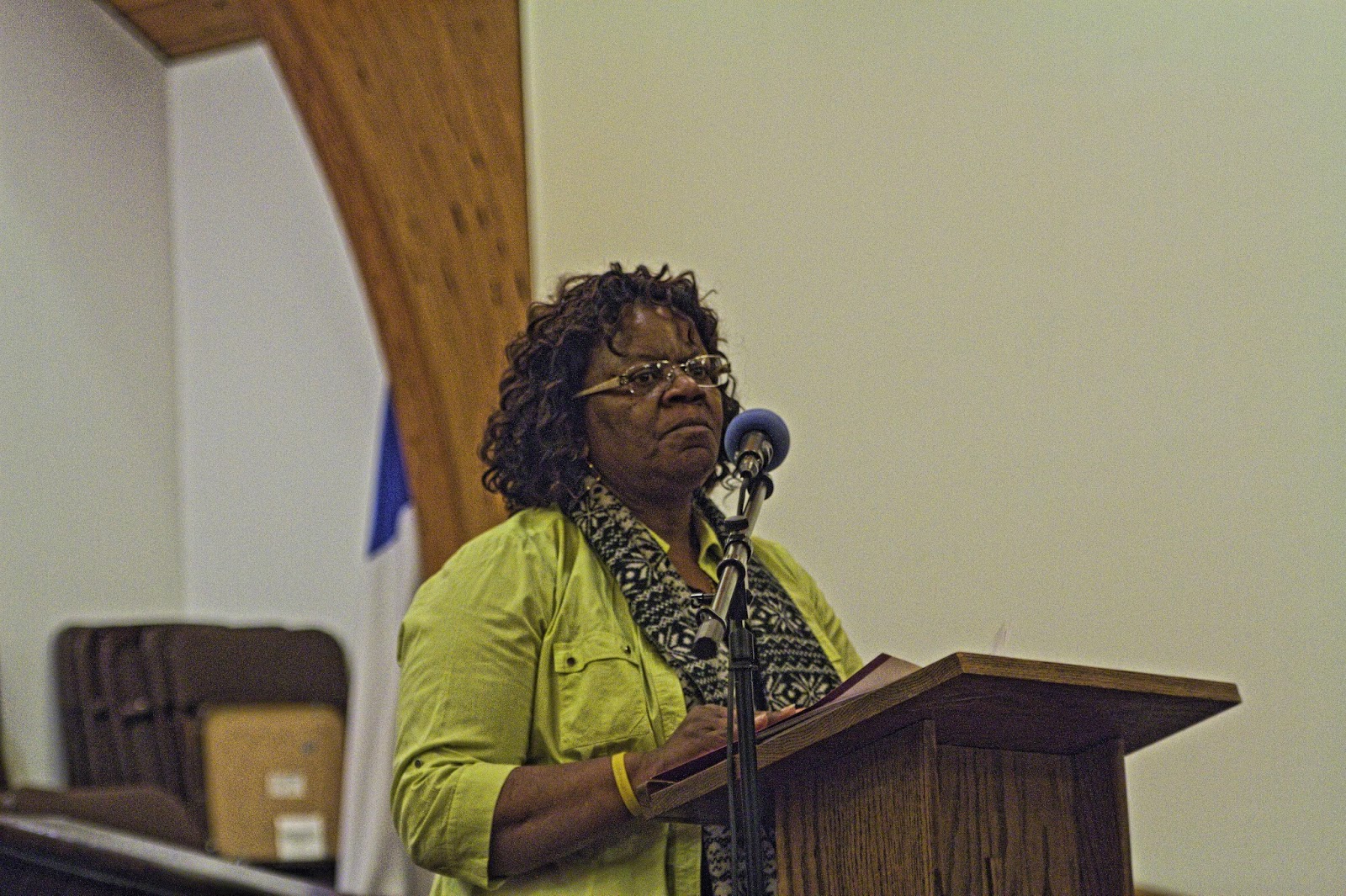 As each shooting is damage to the community Mothers Demand Action have put into motion opportunity to gather, speak, move and gel as a community.