The New Haven Jazz Fest celebrated Women In Jazz on August 22
with a free concert on the New Haven Green.
Here is a sampling of the event photographs.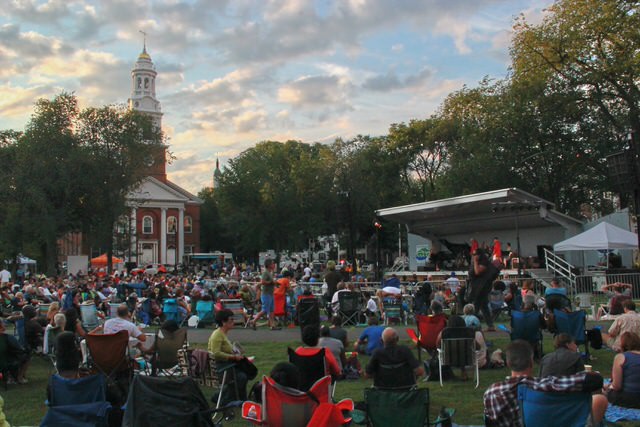 The New Haven Jazz Fest kicks off with Women In Jazz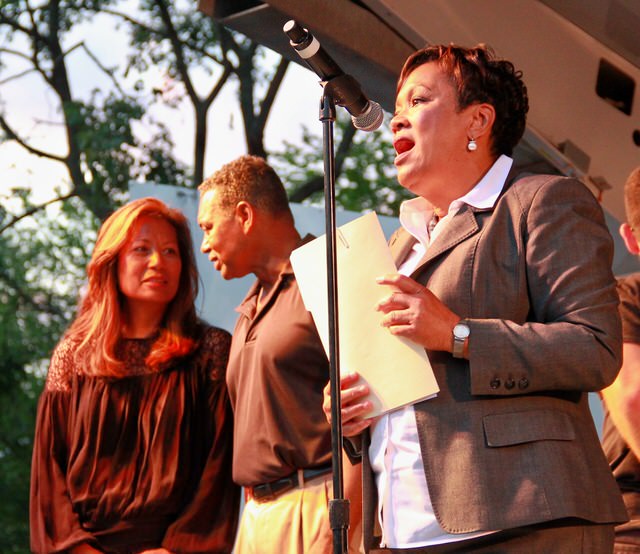 Mayor Toni Harp, flanked by News8 anchors Jocelyn Mimenta and Keith Koontz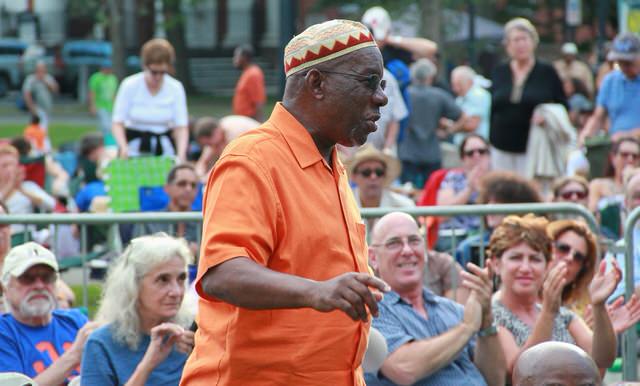 Jesse Hameen II stands, as the Mayor thanks him for all of his contributions to music in the community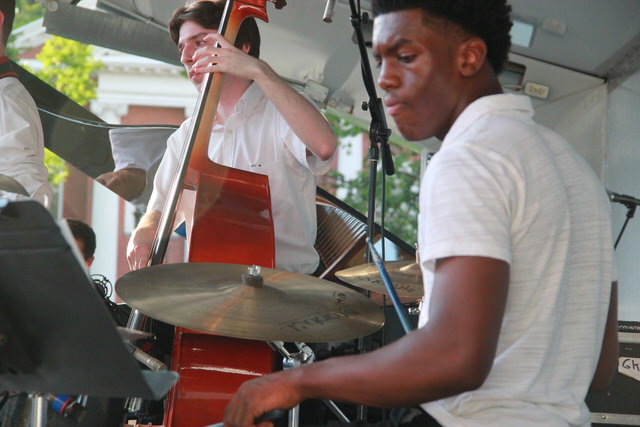 Jazz Haven training proves that these young musicians know how to swing!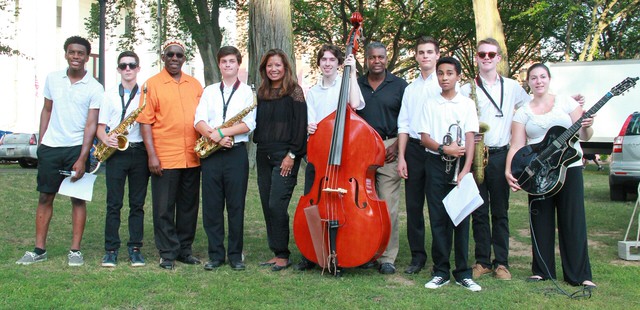 Jazz Haven poses here, with Jocelyn & Keith from News8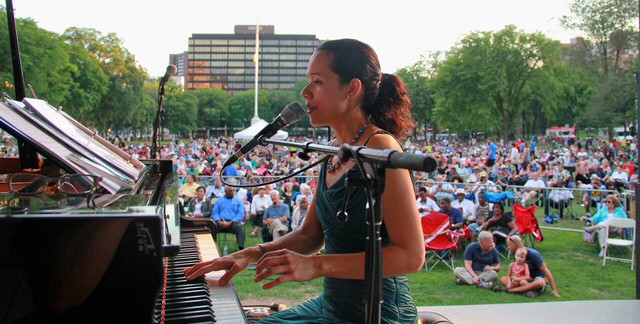 Isabella Mendes plays to a capacity crowd on the Green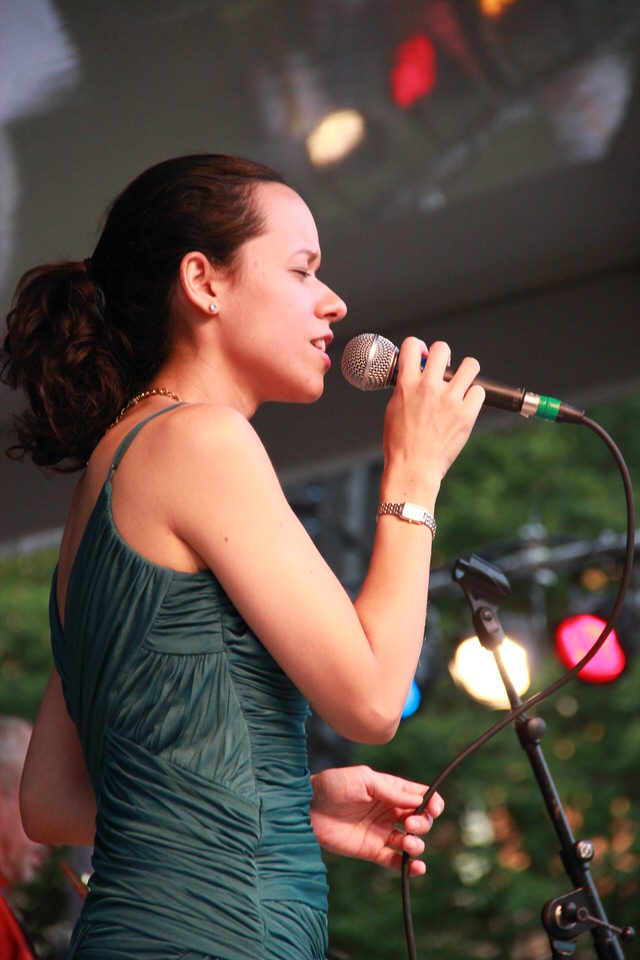 Isabella Mendes hails from Brazil, and Hamden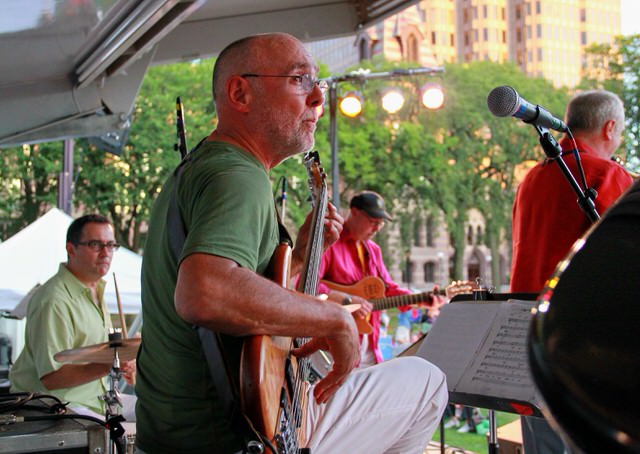 Isabella's band is also the band, Sambaleza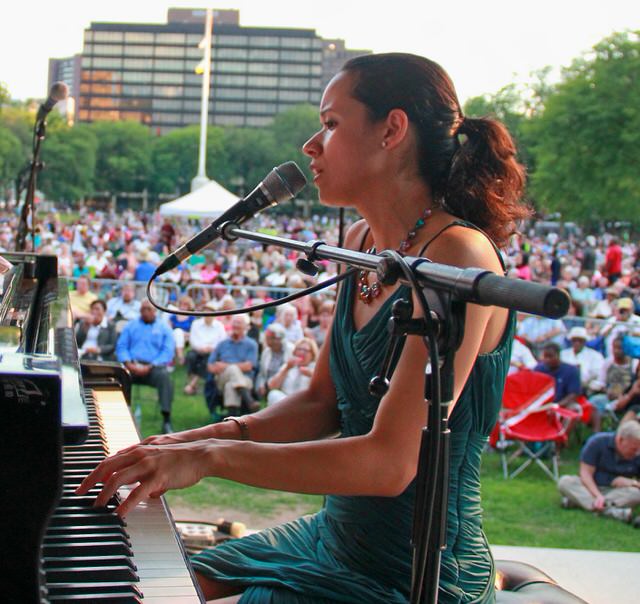 Isabella performs a few songs from her latest album, "Blame Destiny"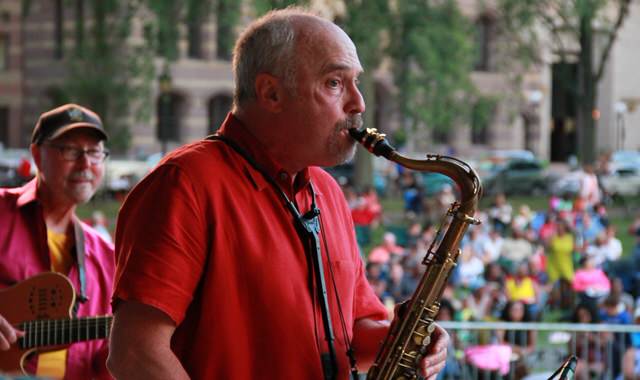 Paul Lieberman on sax, and Joe Carter on guitar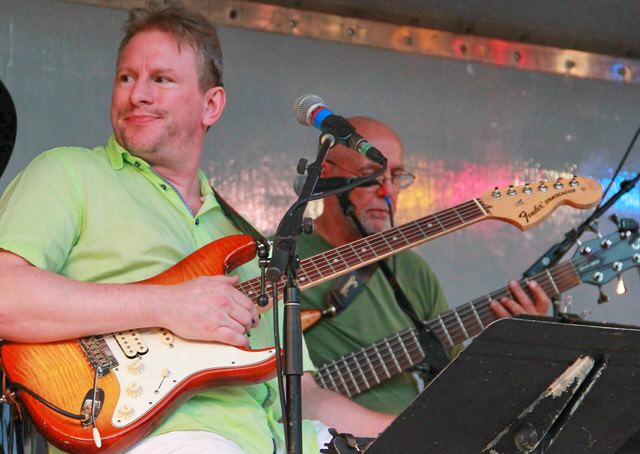 George Lesiw on guitar, Jeff Fuller on 6-string bass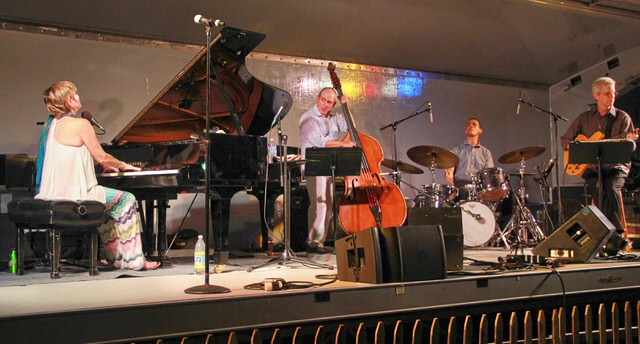 The Karrin Allyson Quartet takes the stage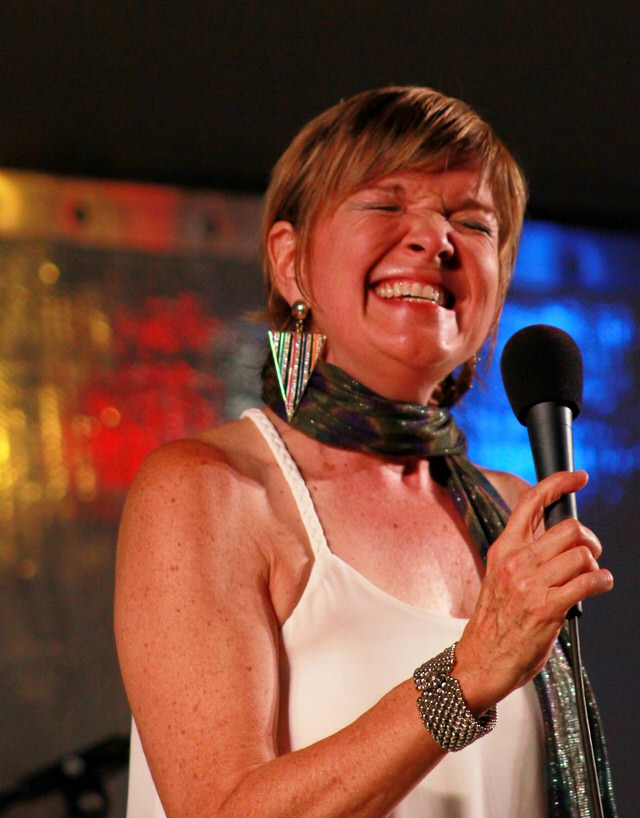 Karrin Allyson sings the blues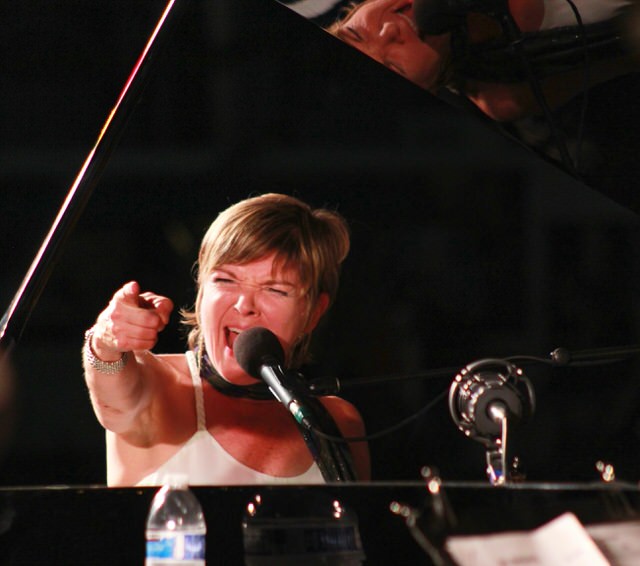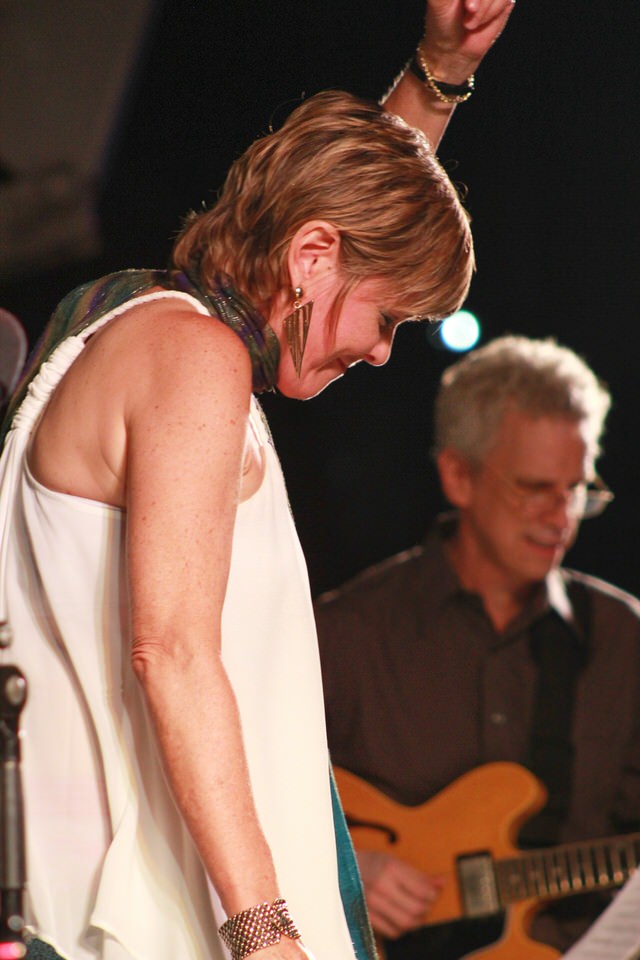 Karrin Allyson thanks an appreciative New Haven audience

All Photographs © Mike Franzman

but sharing is enthusiastically encouraged