I Love PechaKucka New Haven (PKN) – If you haven't heard of it, you are probably not Japanese (it means chit-chat), or you just haven't had the opportunity to be exposed to it yet here in New Haven. Thanks to an all volunteer group, and Bentara as a gracious host, it has become a treasured community tradition.
It's simple: each presenter gets to show 20 slides and gets a fixed 20 seconds to speak about each slide. It's fun to do and fun to watch. For more info on becoming a presenter, or about PKN in general, check out: http://pkn-newhaven.org/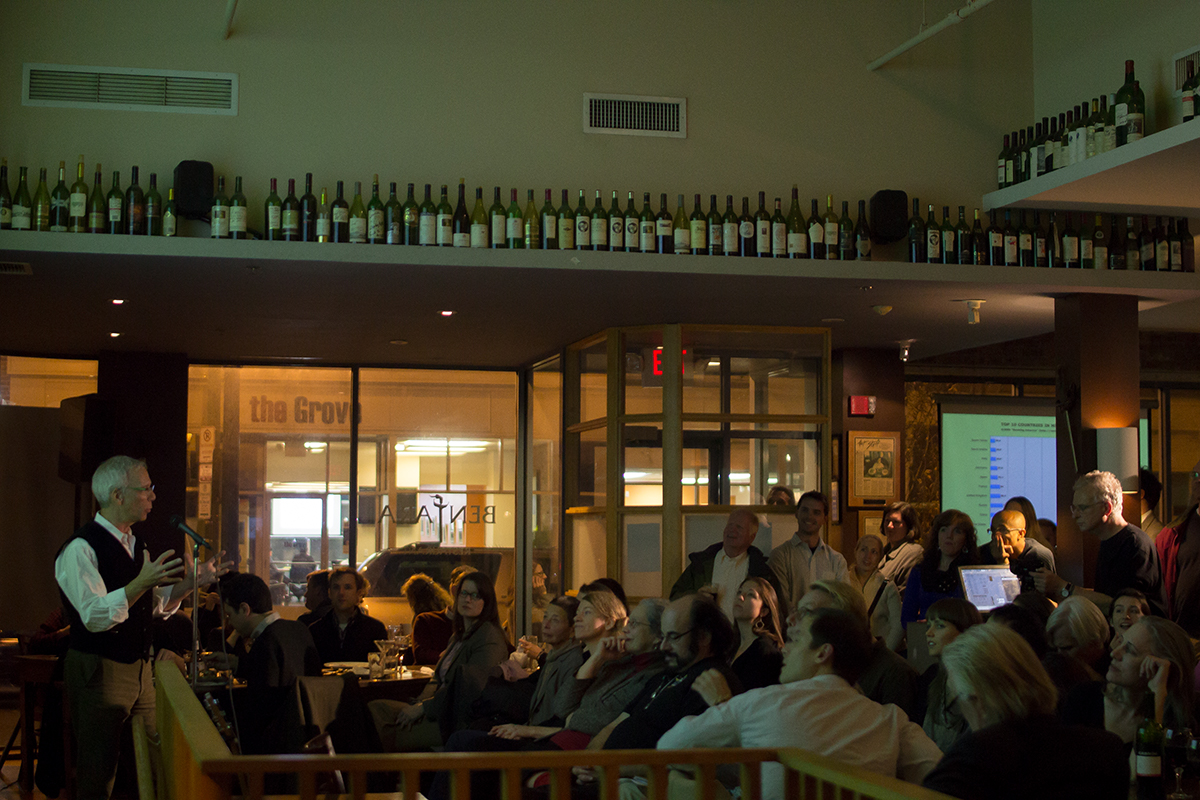 Eric Epstien, PKN MC, loosening up the crowd. He's really good at that, and various other things as well.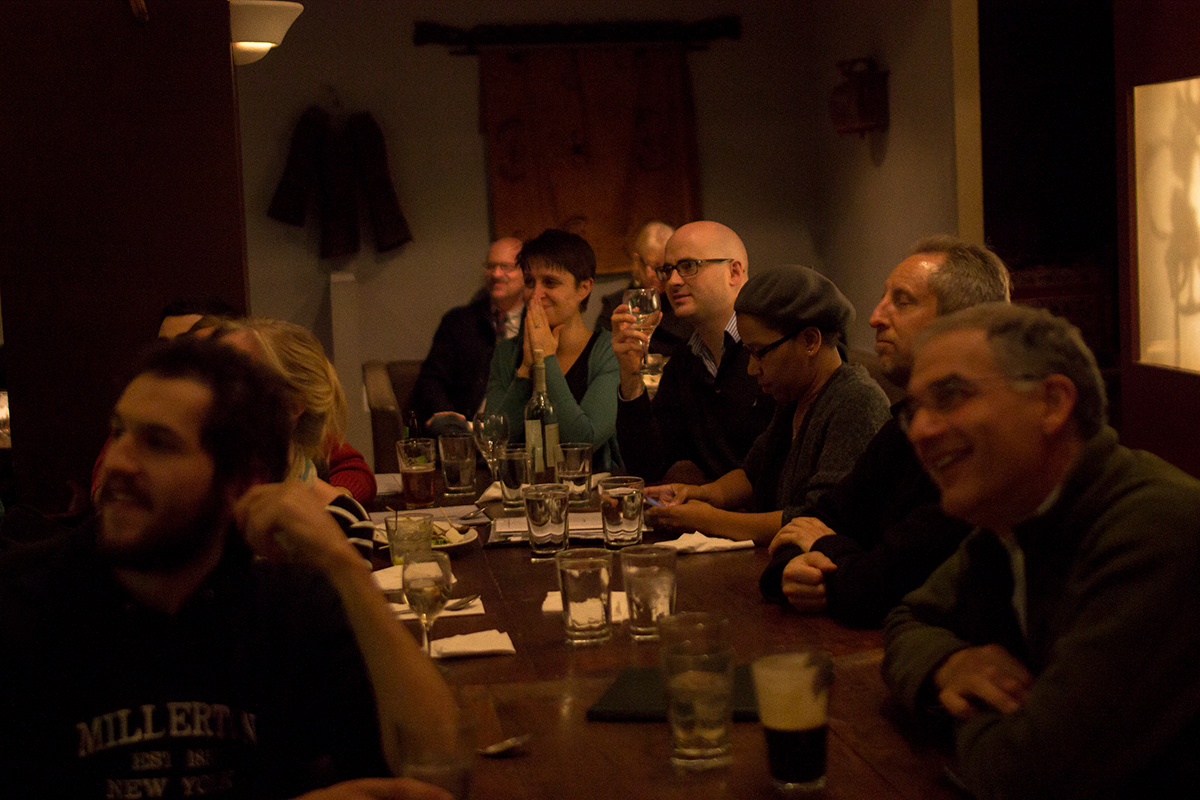 let us pray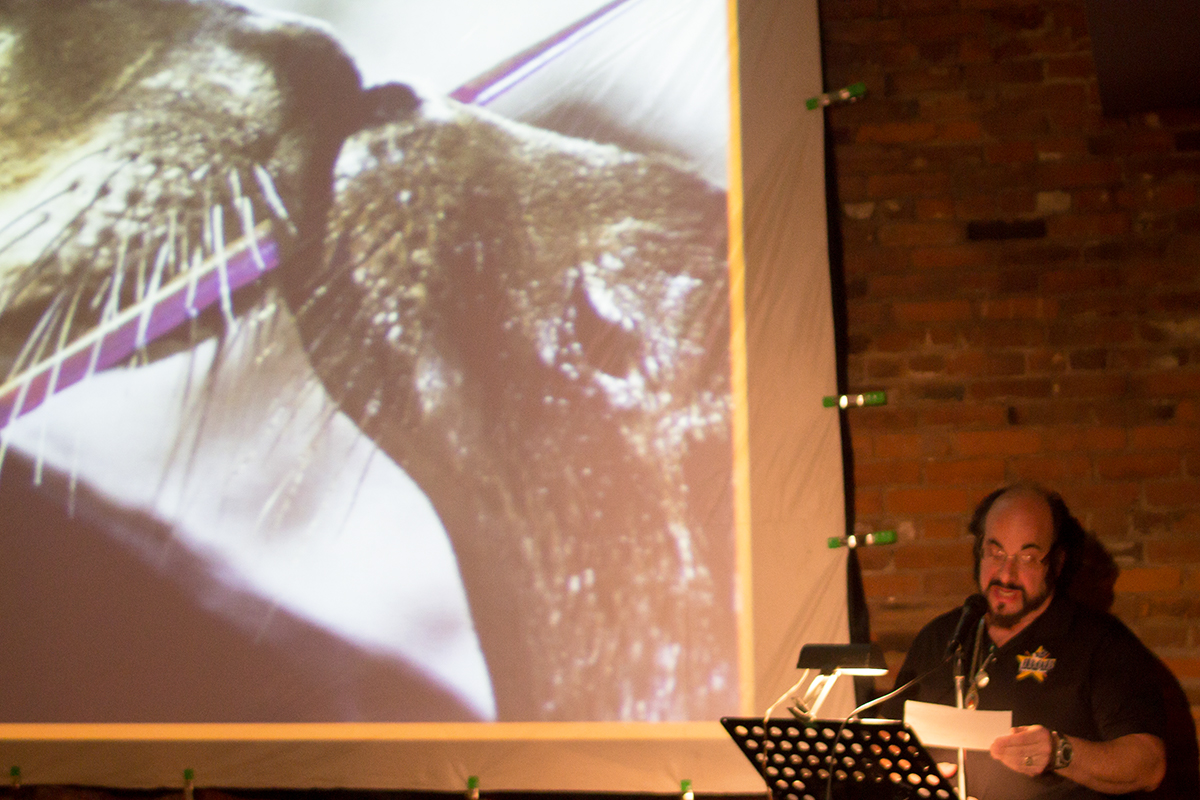 Seals of approval as Rob Gottfried talks about his adventures as a drumming varlet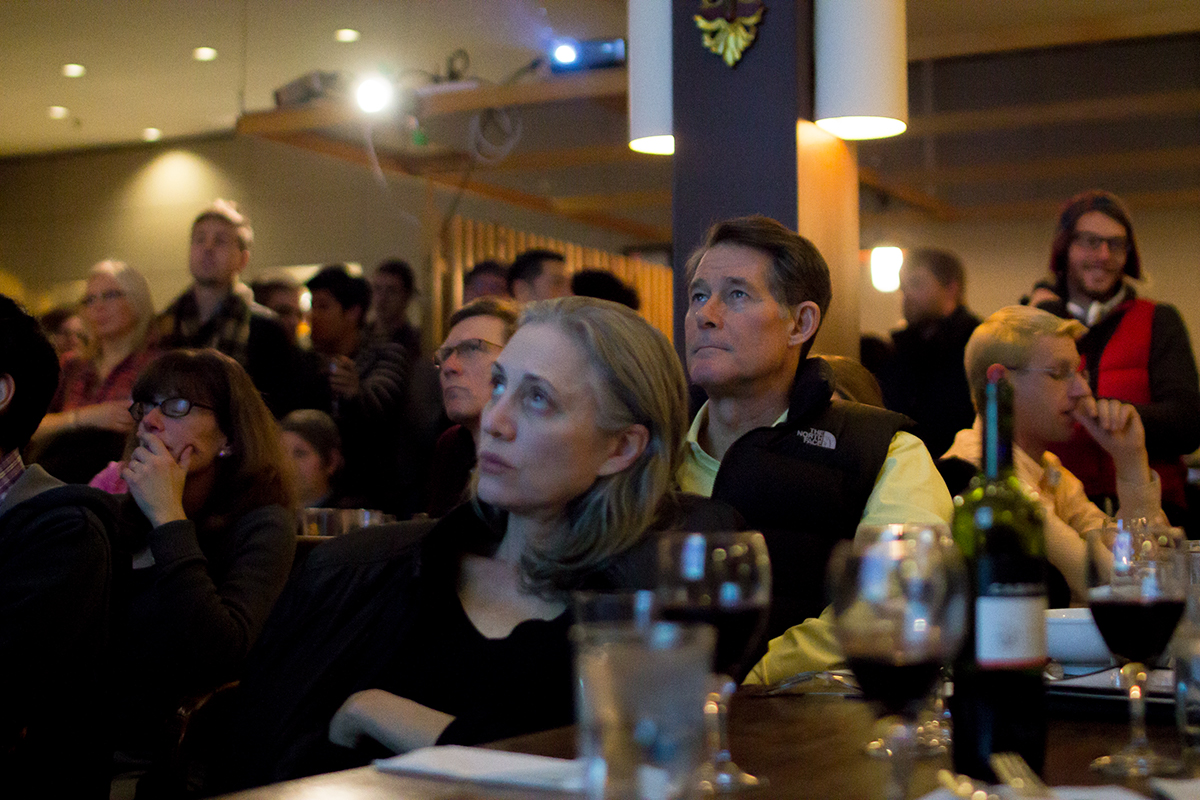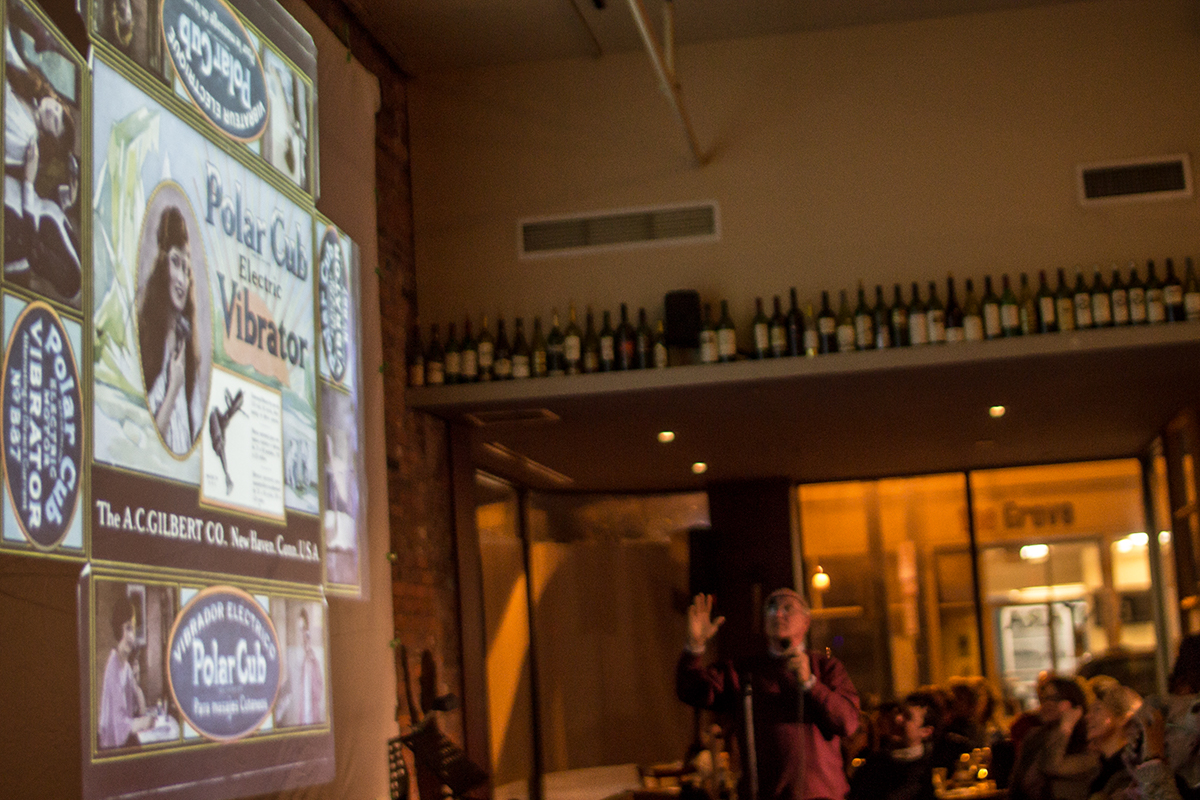 This was the night I learned that A.C Gilbert also made those kind of toys. Bill Brown Presenting.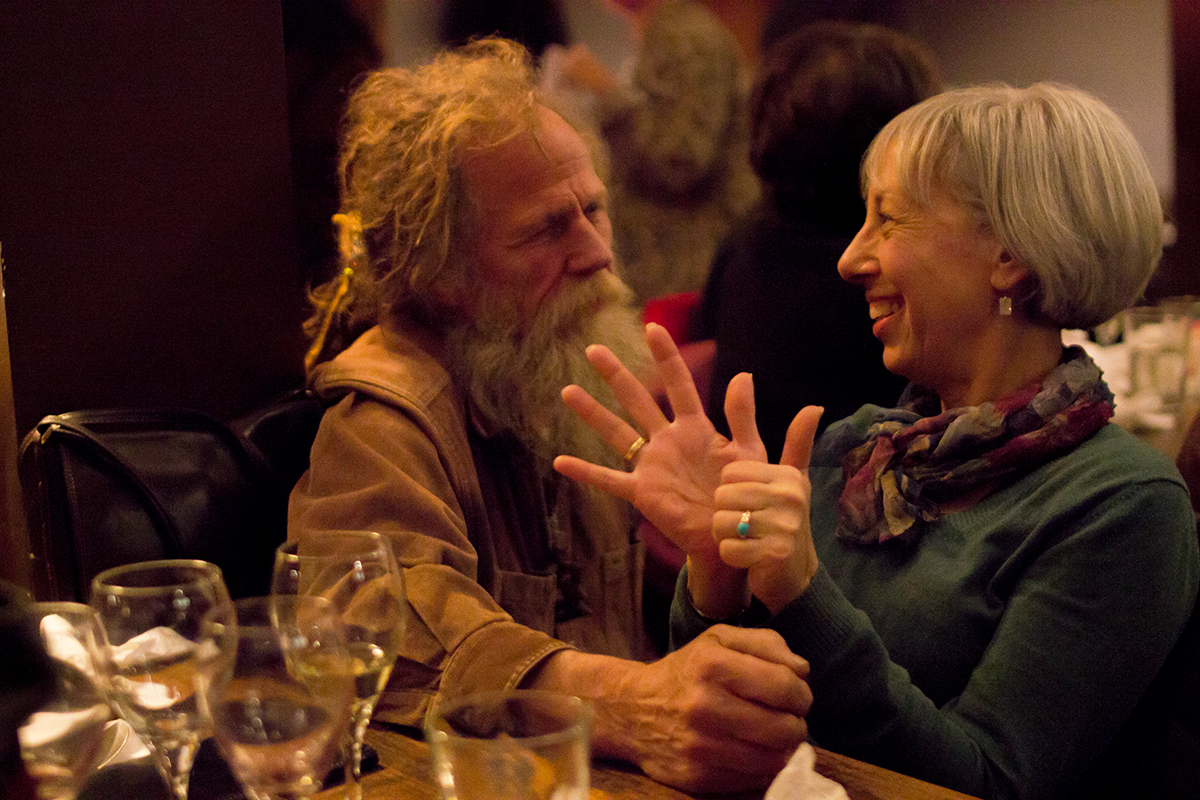 What is Bill Fischer and that lady taking about? I would love to know.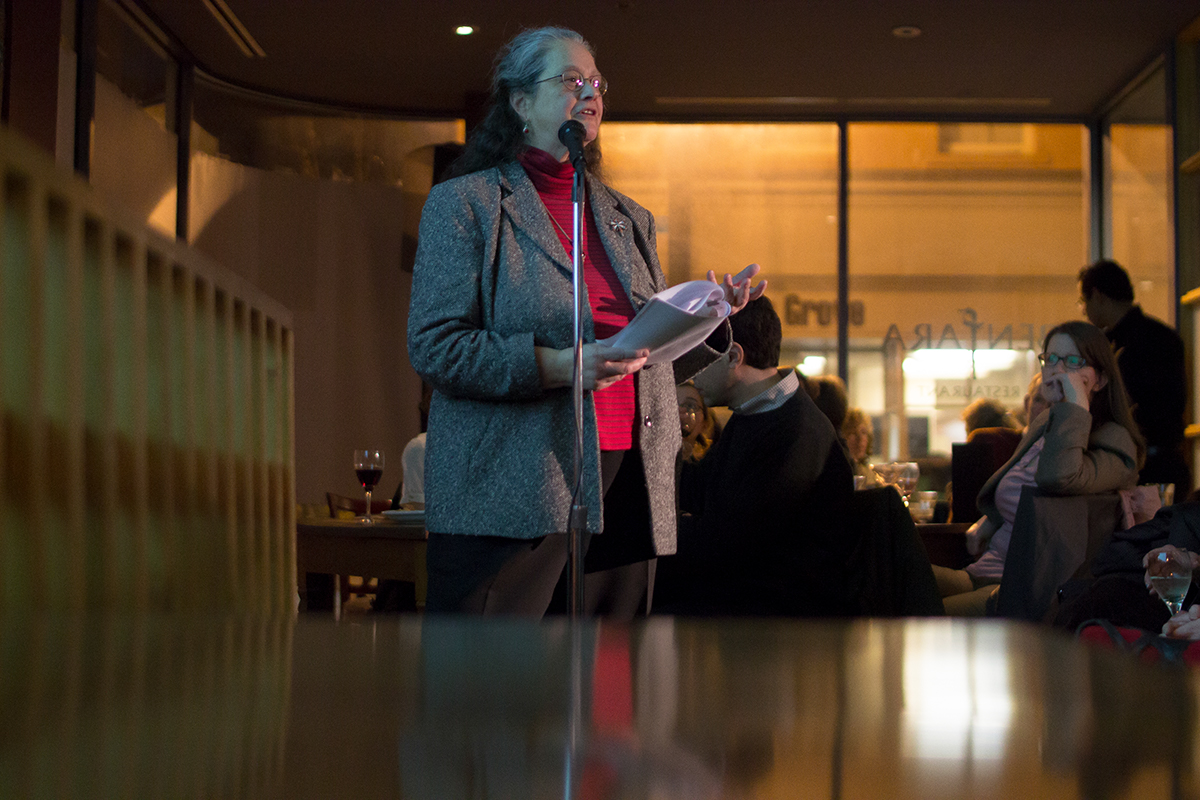 Karyn Gilvarg, Director, New Haven City Plan Department, presenting on the New Haven Boathouse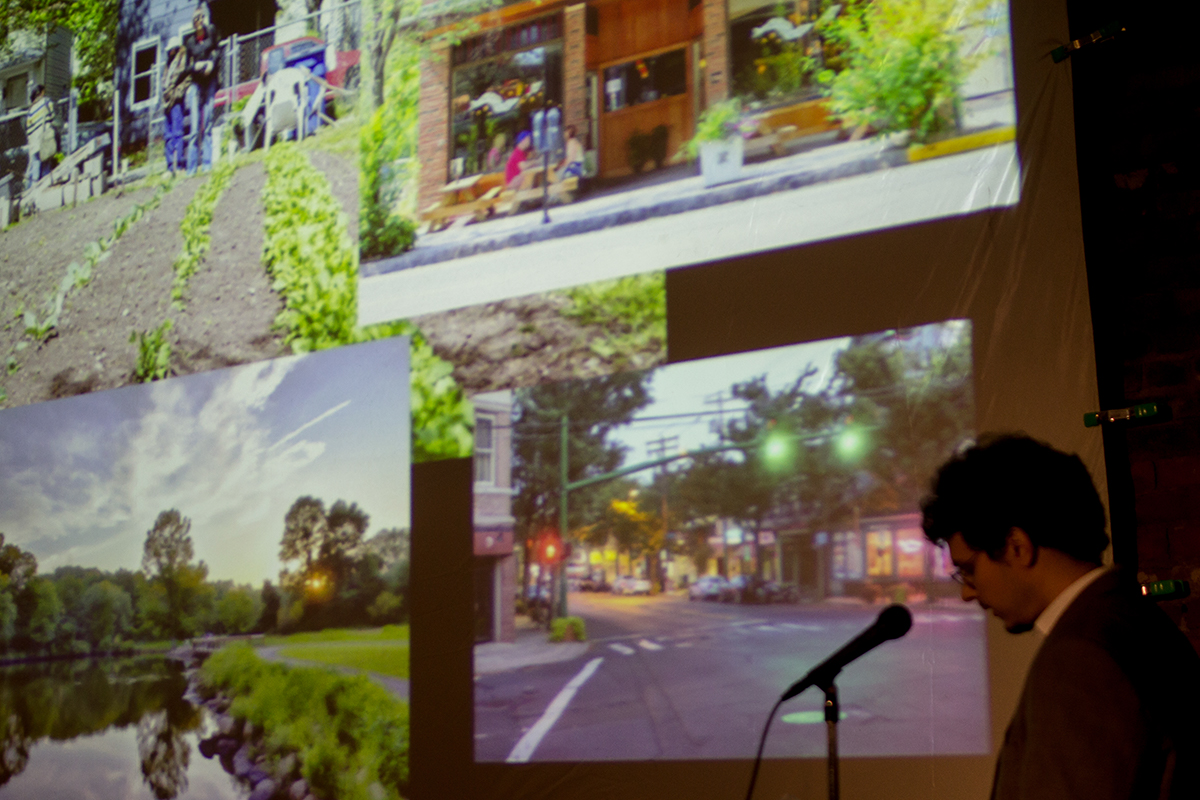 Mark Abraham of Data Haven presenting on New Haven Quality of life. Those photos in that slide were taken by me. (I know, shameless self-promo. Why should I stop now?)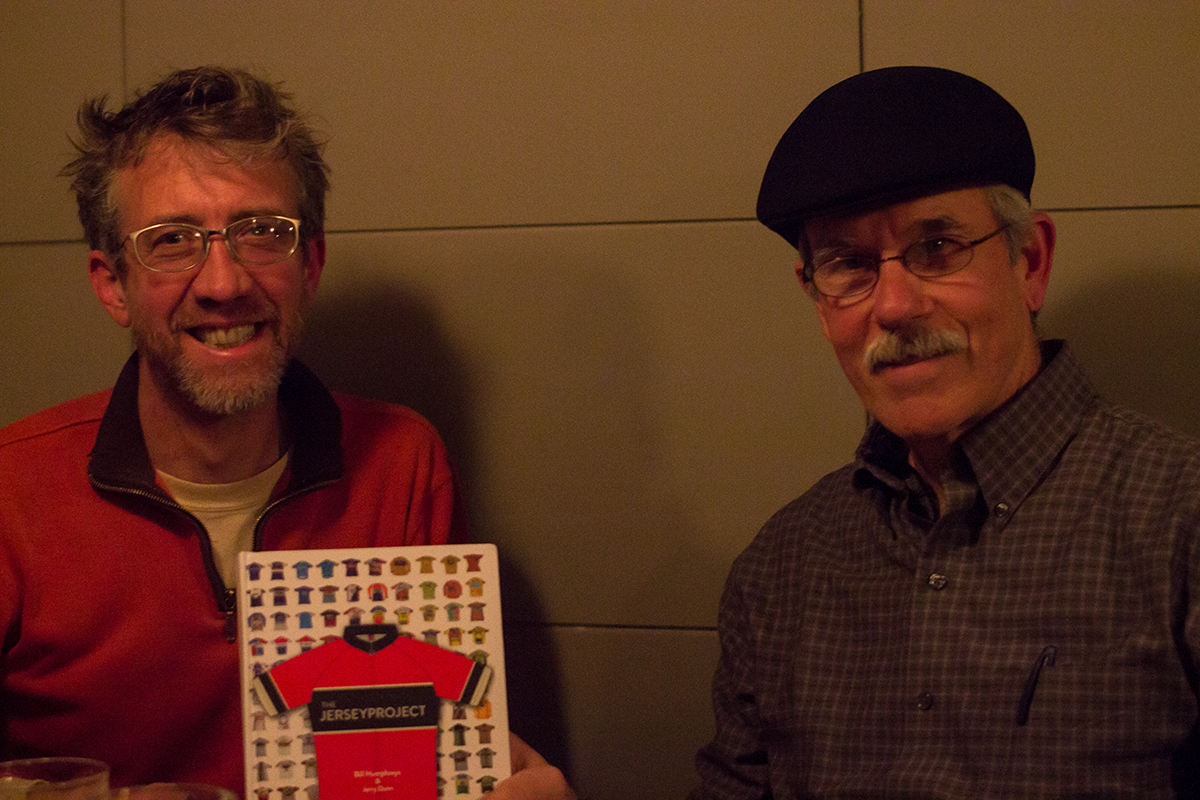 Matt Fiener of Devil's Gear (left) holding a copy of The Jersey Project, a book authored by Bill Humphreys (right)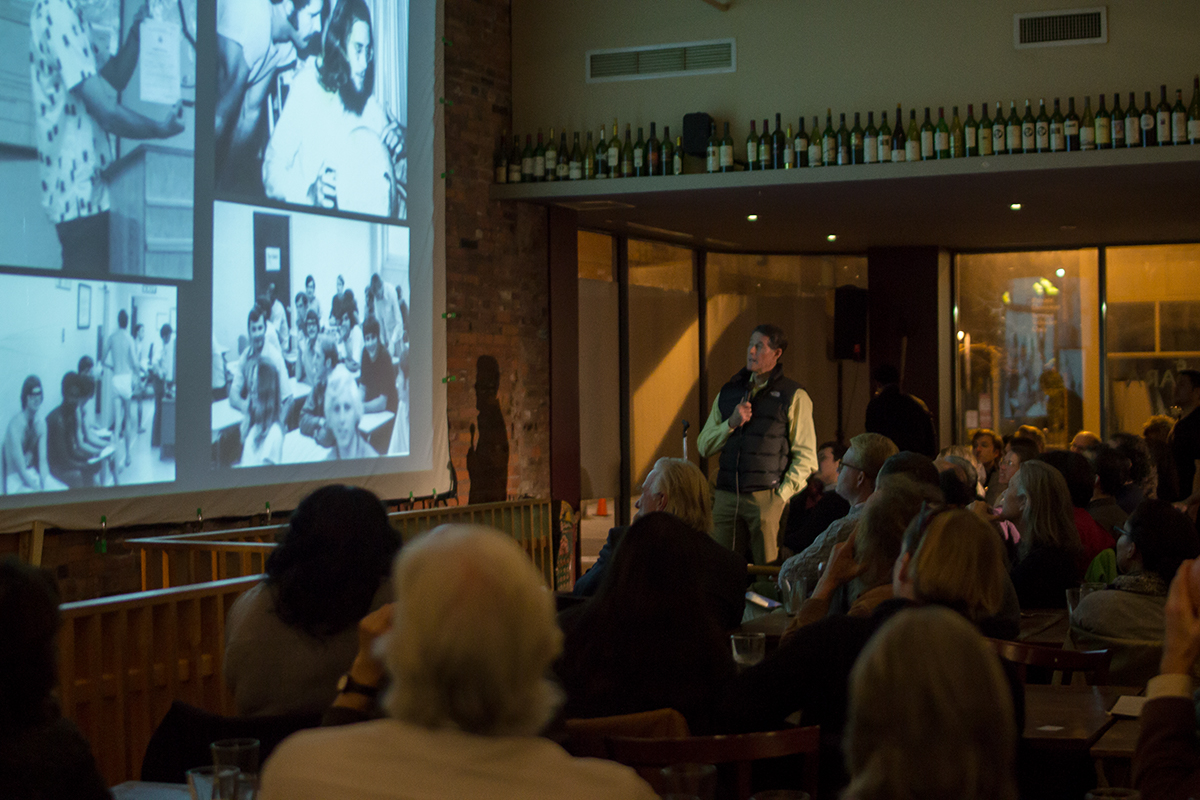 Ike Lasater presenting on his road to New Haven. Ike is also the guy with the long hair in the slide.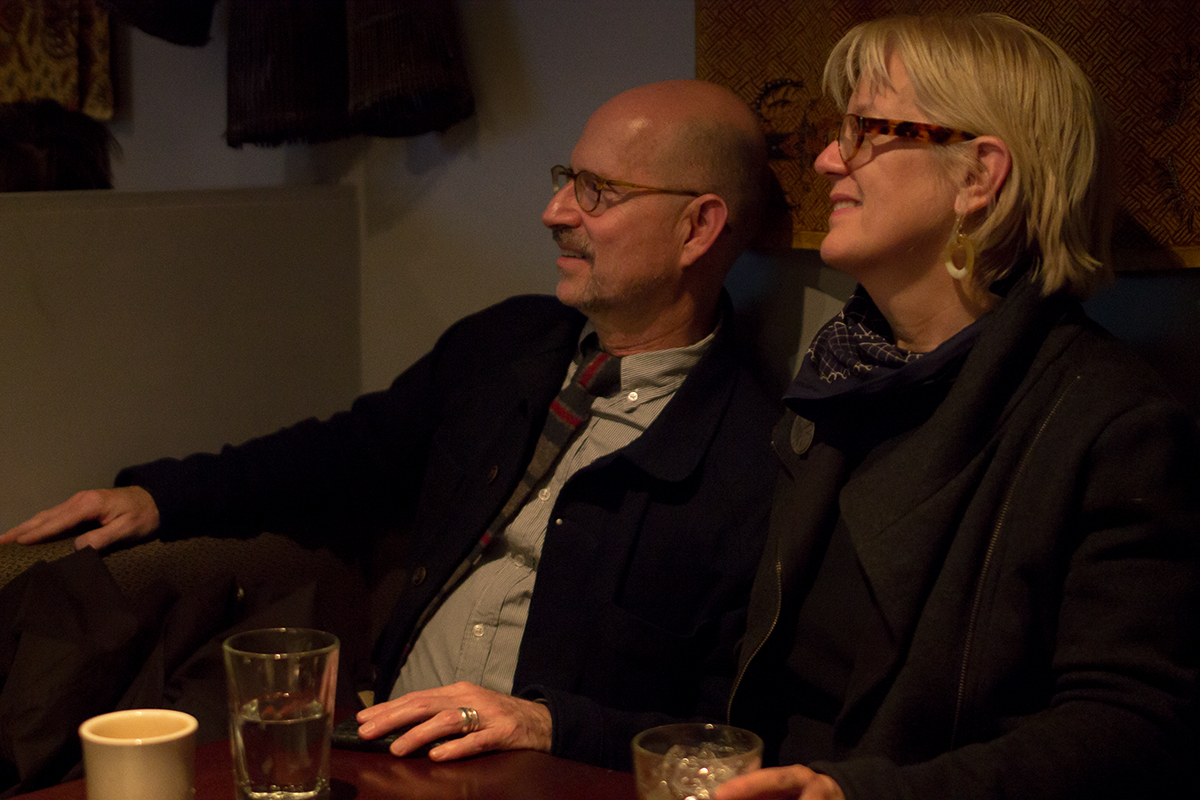 George Corsillo and Susan McCaslin, great sponsors of PechaKucha, George does the posters and Susan has presented and is also part of the poster design process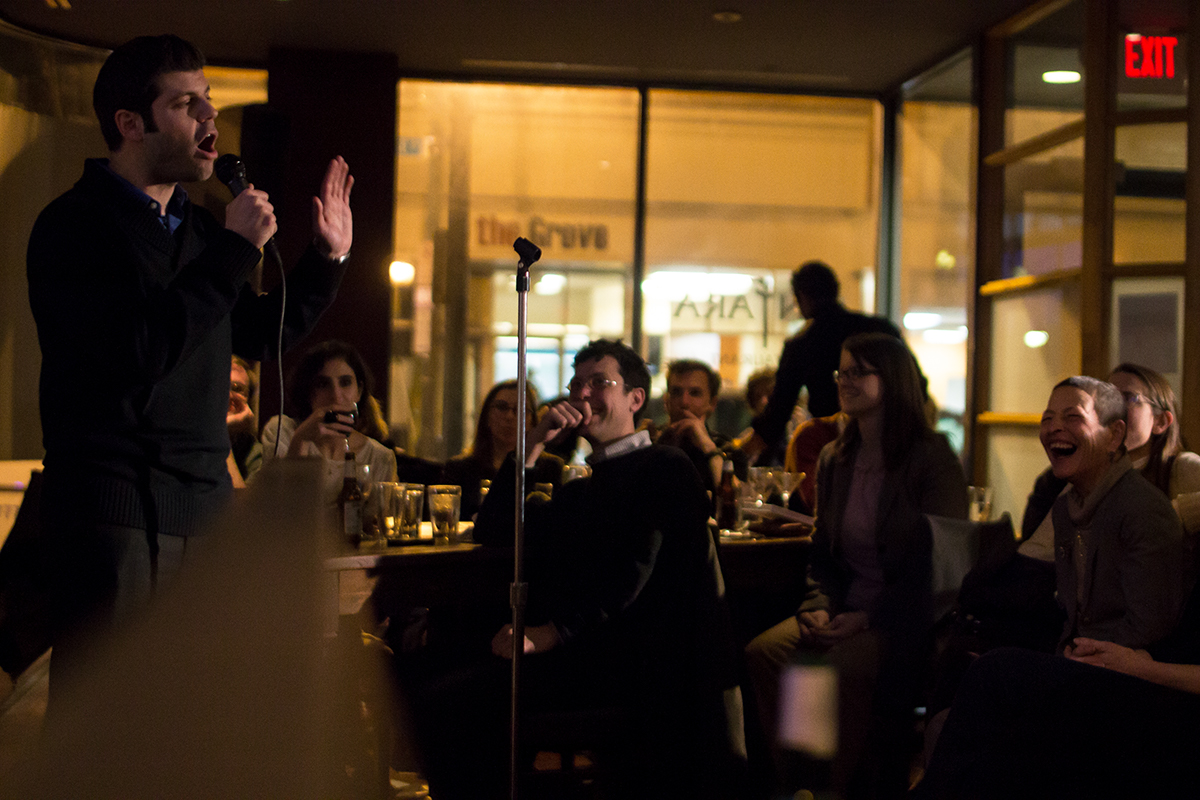 George Kourous on Lawyering Sideways. He's a bad man, but he's hilarious.
Sherill Baldwin presenting about family history and scandal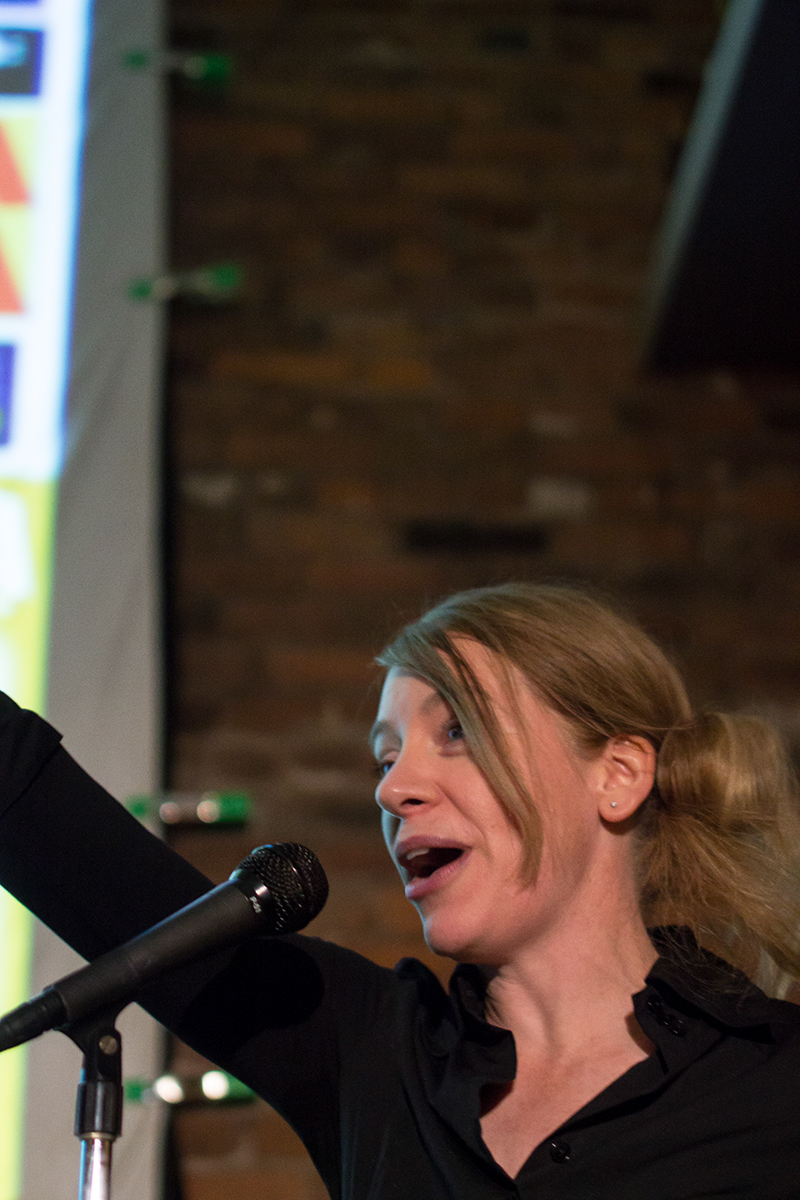 Greta, she IS Pecha Kucha (virtually literally)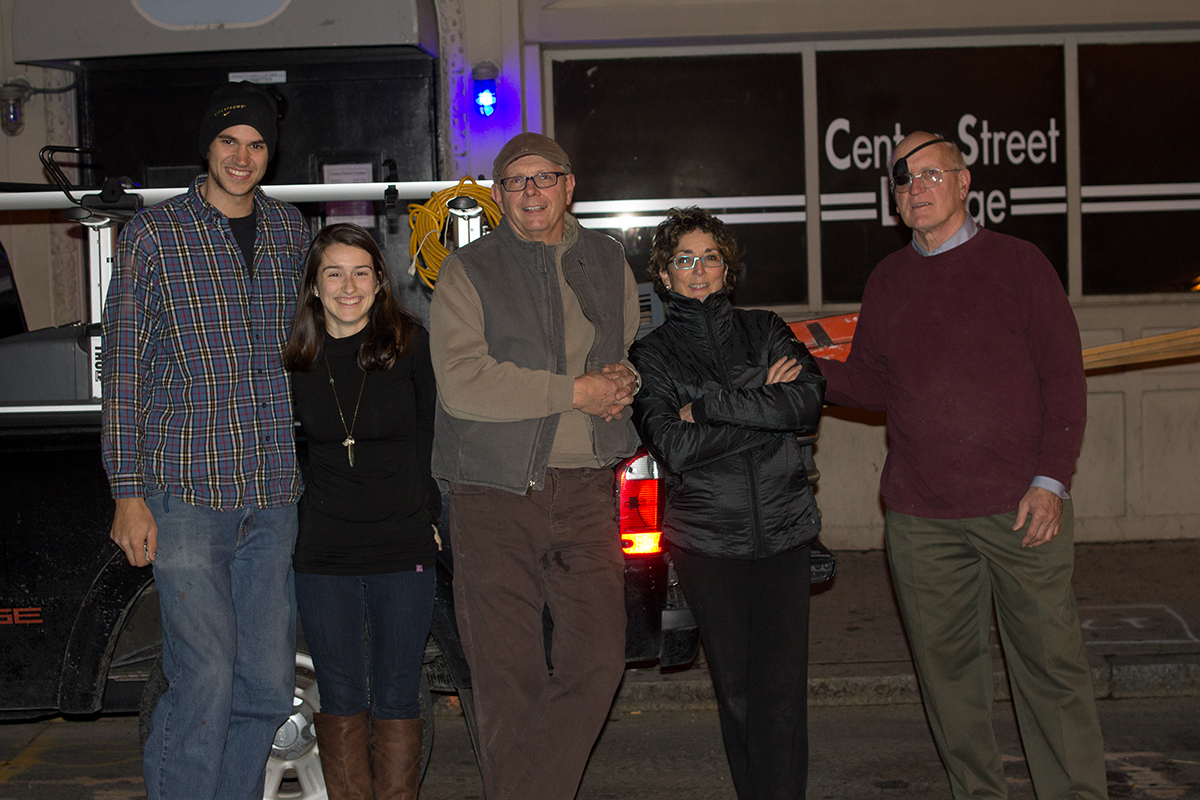 (left to right) Nathan Coste, Dana Clough, Mike Dunn, Sally Hill, and Bill Brown. These are the folks from the Eli Whitney Museum, and they set up and facilitate all of the audio-visual equipment for PKN. They rock!

You can check out a video of my Pecha Kucha presentation from May where I talk about my photo adventure inside English Station here: Video of Chris' PKN by Philip Rosenthal

You won't want to miss the next PKN at Bentara January 30, 2013!