Pechakucha is: "creative, innovative, passionate ideas… in an inspiring format". Selected presenters share 20 slides for 20 minutes on any topic they're passionate about hosted at Bentara on Orange Street. If you're going to go, and want to sit down, get there very early. Pechakucha is always packed! To get a sense of what it's all about, check out the past presenters. See previous coverage of pechakucha by ILNH as well.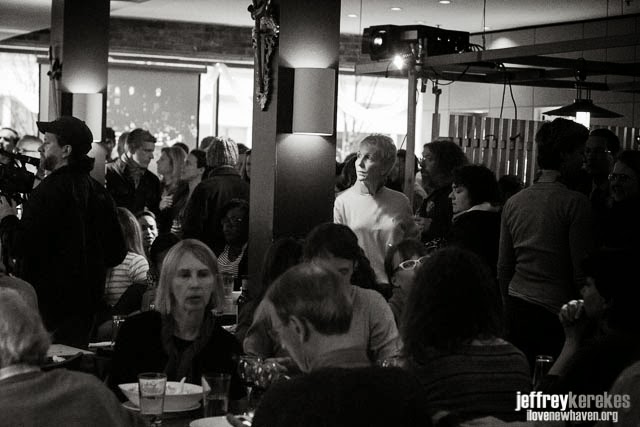 People eat and people wait for the start of Pechakucha.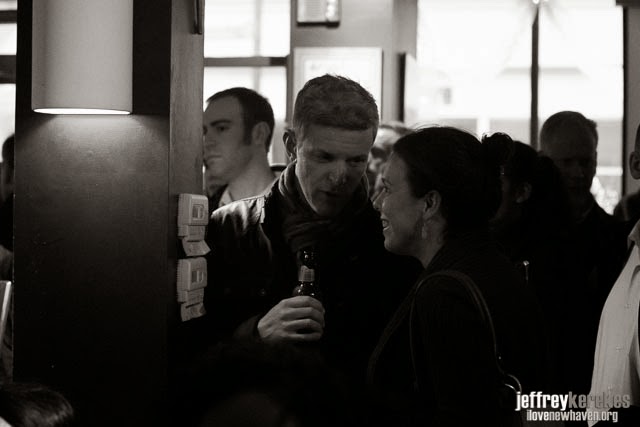 Fermented beverages are available throughout the presentations.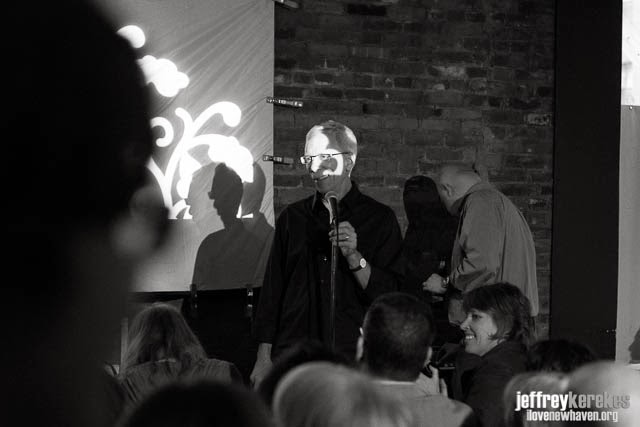 Host and MC of the event explains he is hosting two French guys at his house.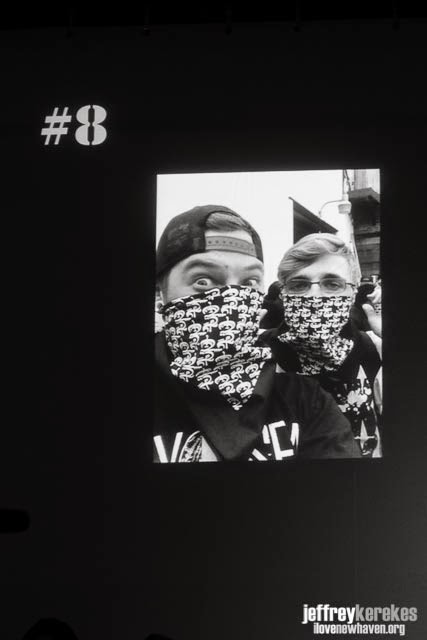 Two French guys on the screen.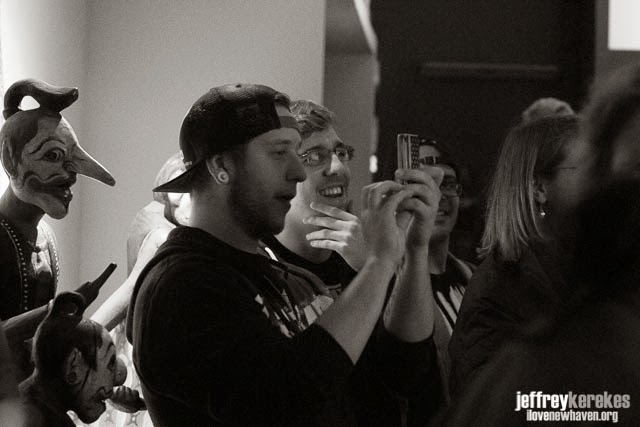 Two French guys on the scene.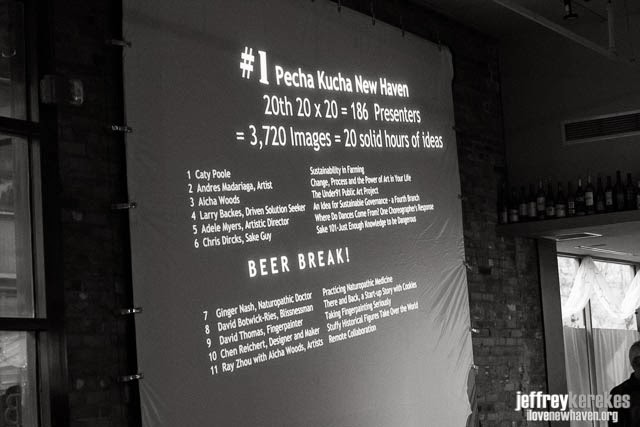 What it's about and the format for tonight.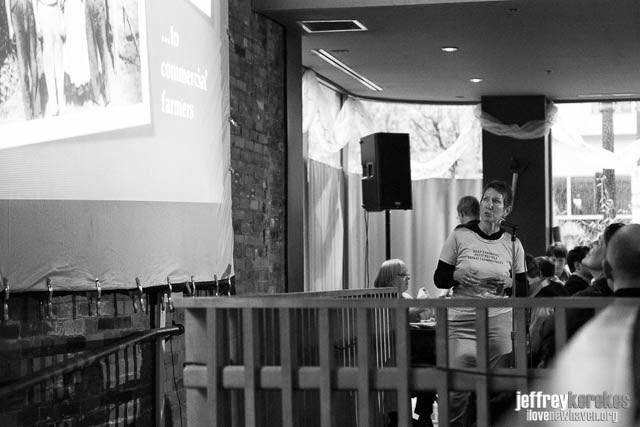 Caty Poole speaking about Massaro Community Farm.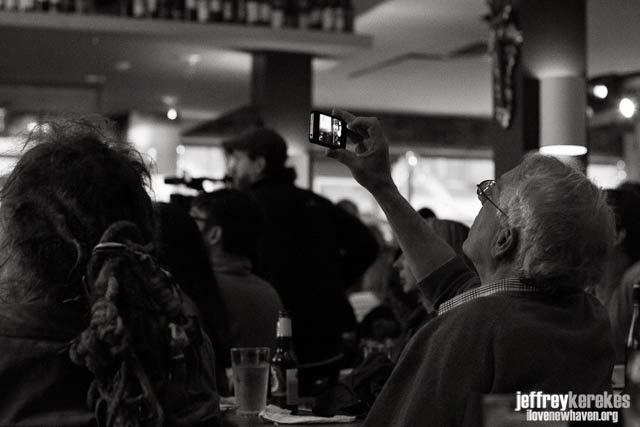 Capturing memories of the evening.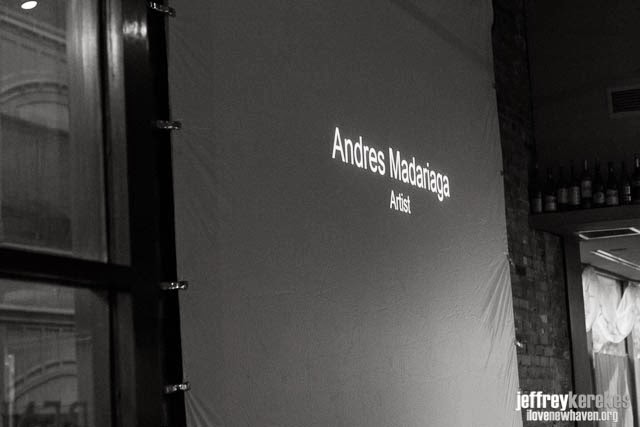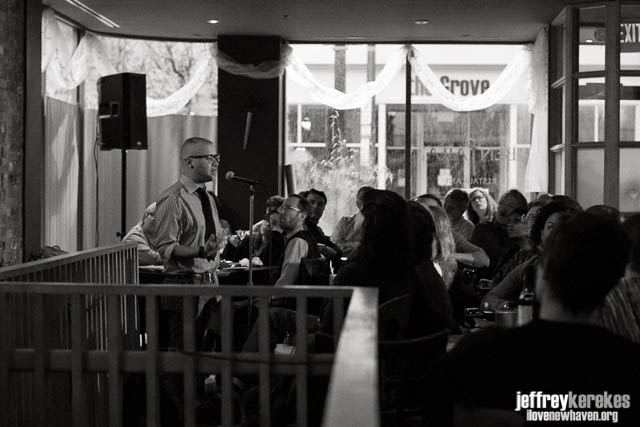 Andres Madariaga speaking about his art and why he loves New Haven.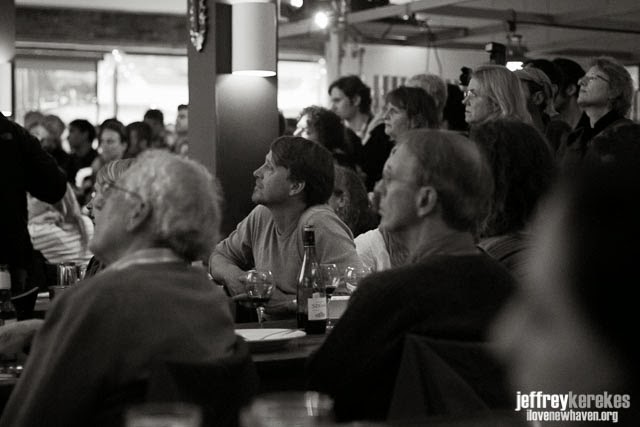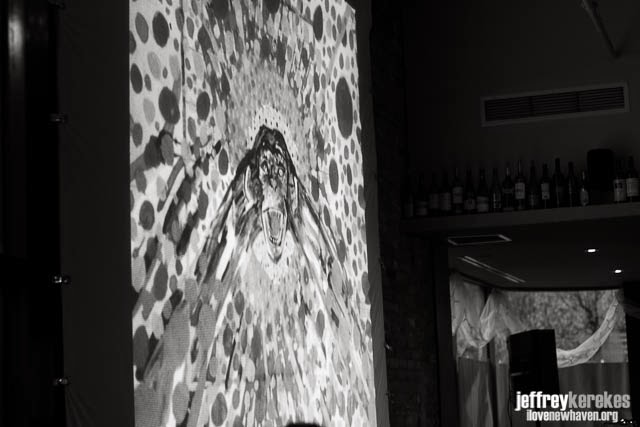 One of Andre's paintings.