First night of lights, April 24, 2013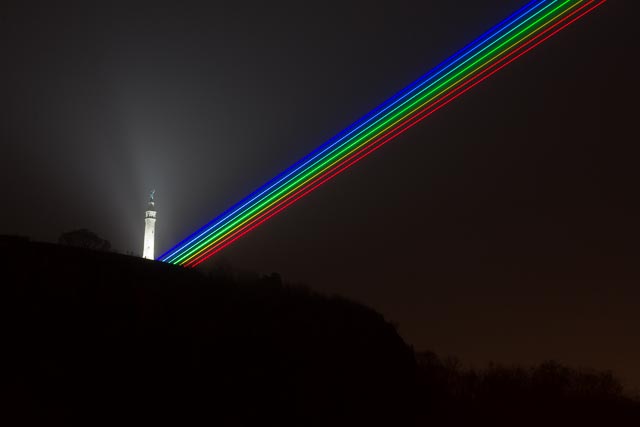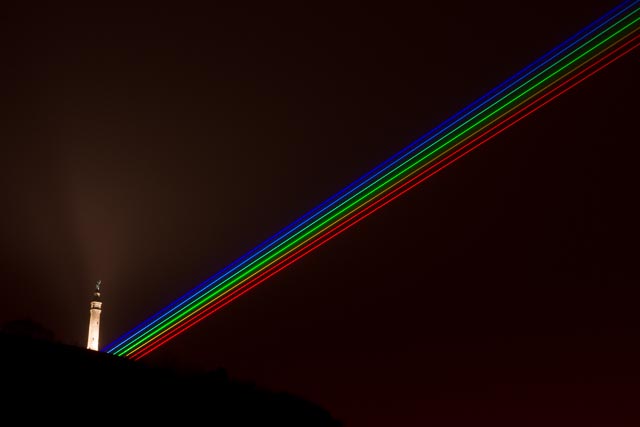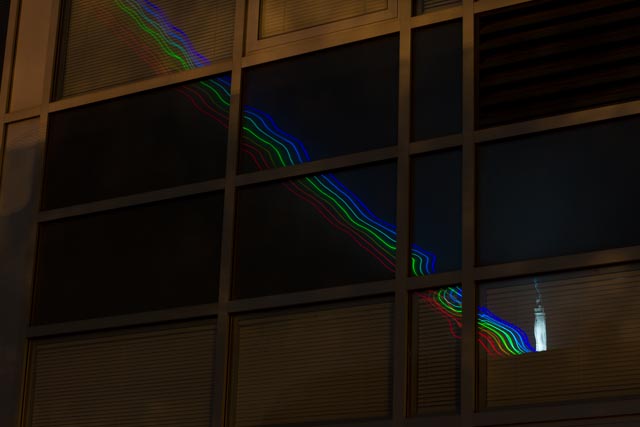 Reflection on Wilbur Cross High School windows.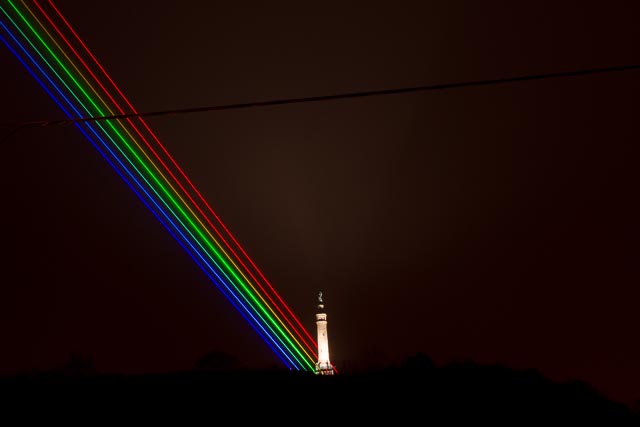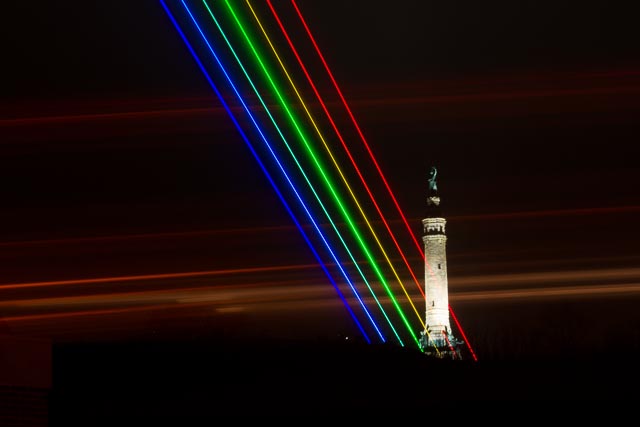 The orange streak is school bus orange. This was a 30 second exposure set above the cars driving past but not above a tall school bus with yellow flashing lights.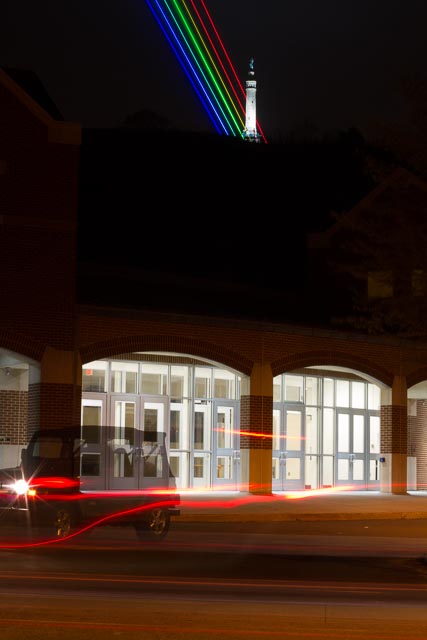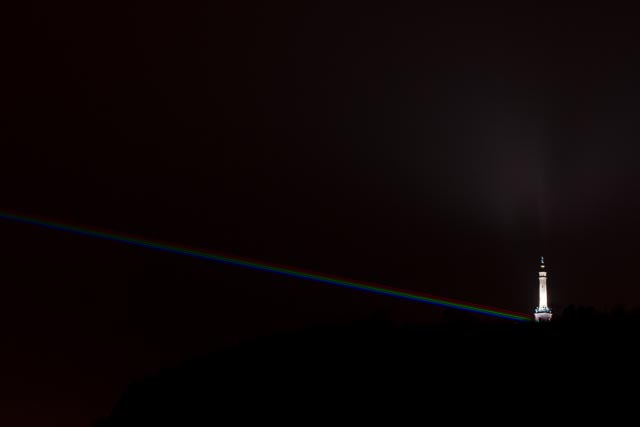 Second Night of Lights, April 25, 2013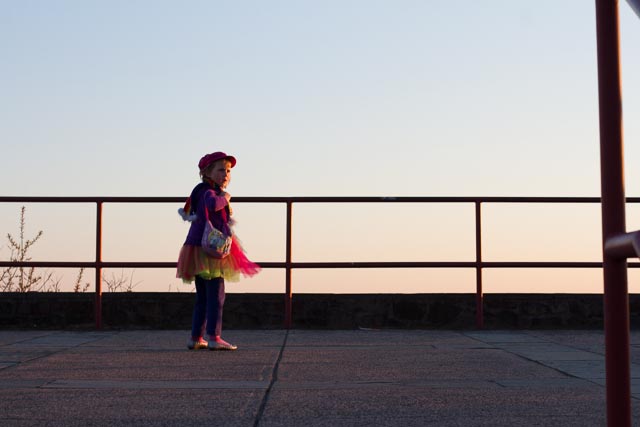 She picked out her own rainbow colored dress for the occasion.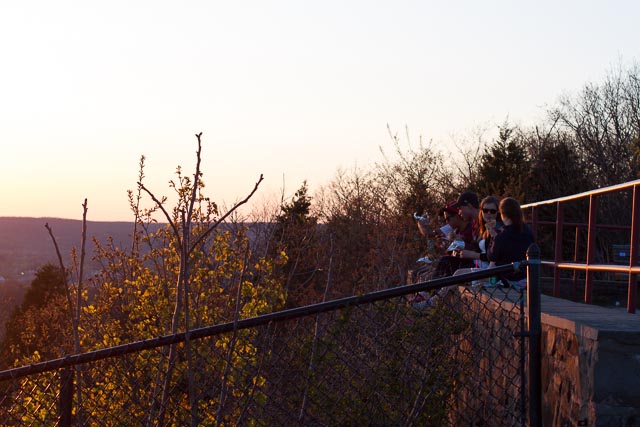 Enjoying friends and the sunset.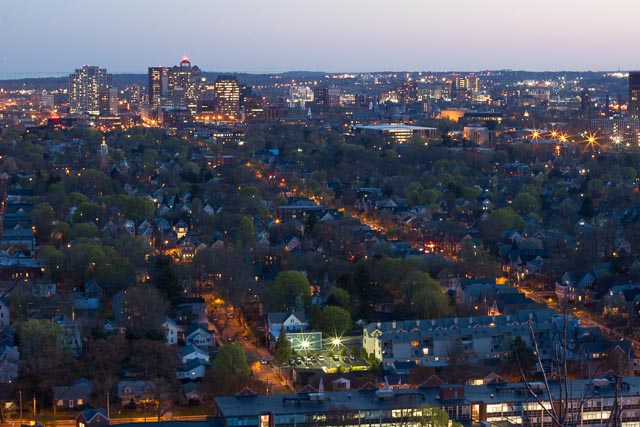 Dusk has arrived.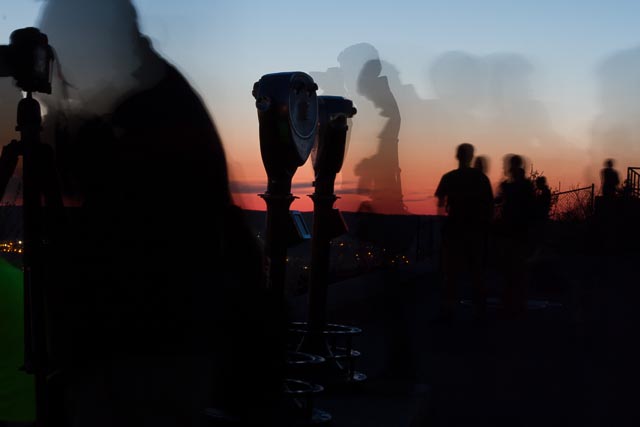 Long exposure of people waiting for the light show to begin.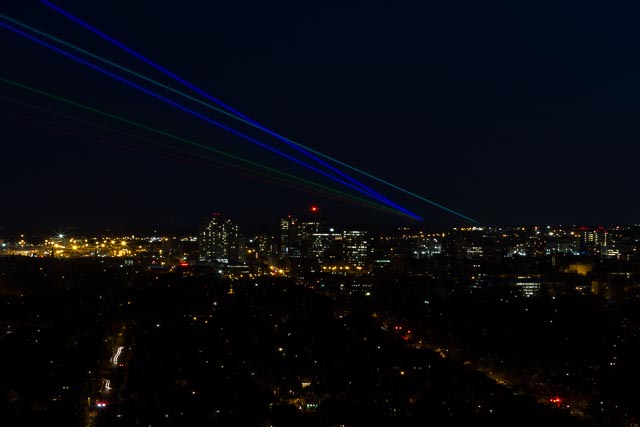 Lights on but not yet focused. Much fainter light without the cloud cover to bounce off from.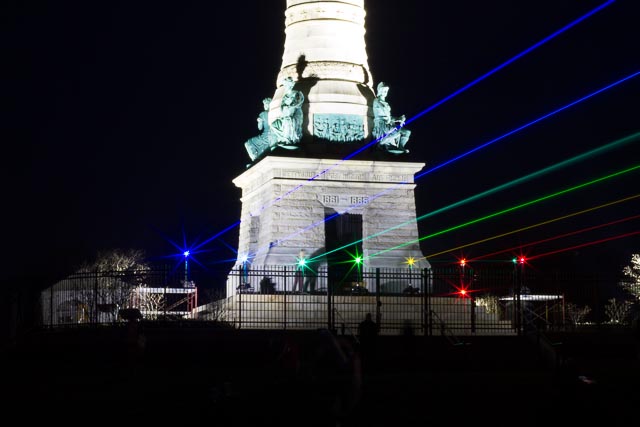 Lights being focused.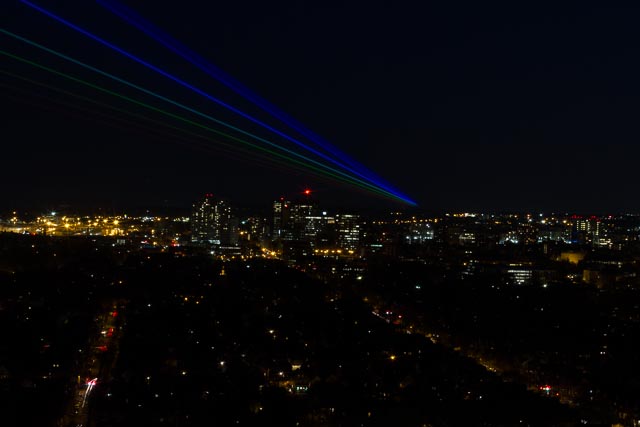 Focused.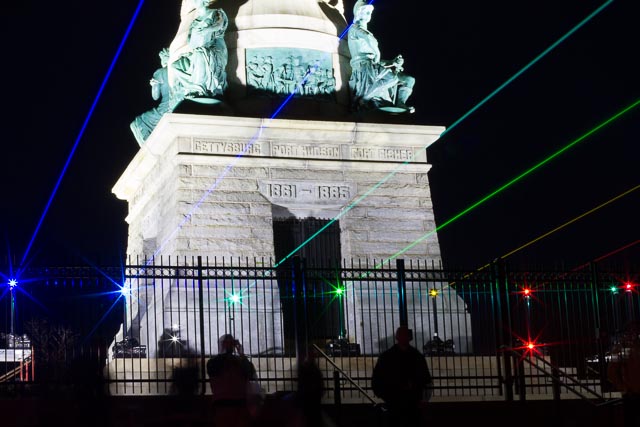 People taking pictures from the vantage of just under the source.
Some pictures by Daria Anna Photography