Happy Friday New Haven! I caught some fashionistas on the green this week and they were dressing to impress. Thoughts on their outfits?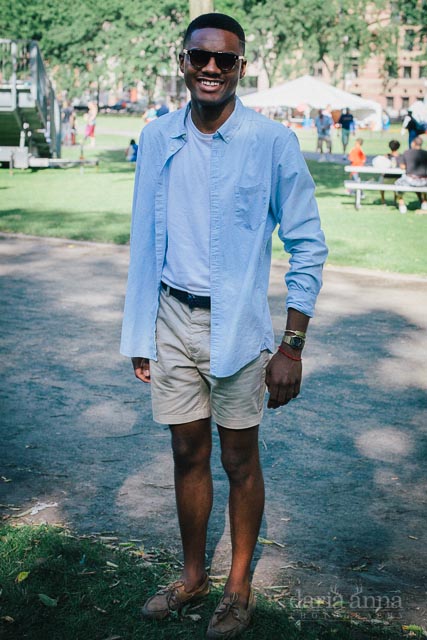 Kwali. Kwali is from Chicago and when I took this photo he just arrived to New Haven a couple hours before. He is teaching "Business Etiquette" at Yale for the summer. What he loves about New Haven: all the culture he experienced within hours of being here. I love his gold Casio watch.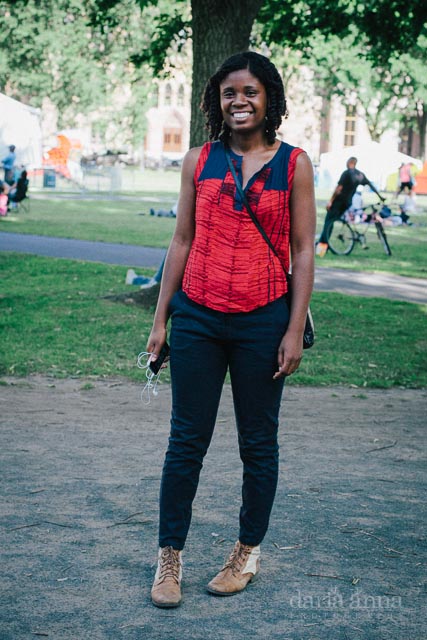 Hillary. More freshmeat! Hillary is from Philly & has been in NHV for only a month. She is working for Achievement First, a network of charter schools. Why she loves New Haven: for the people and the neighborhoods. The people are accessible and friendly. She thought NHV is exciting, and didn't think it would be. I'm loving that she's loving New Haven. I'm also loving those shoes!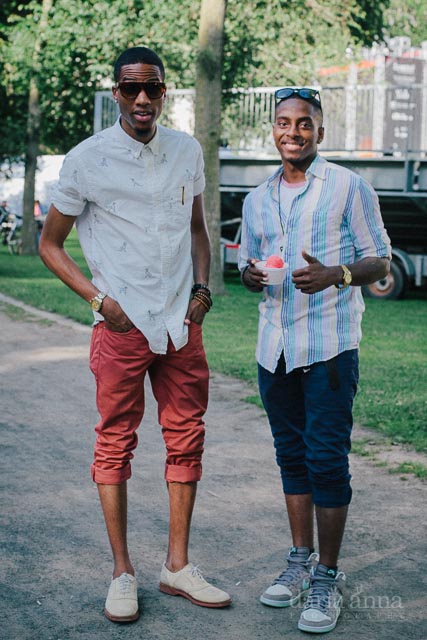 Timothy & Tommy. 22 year old musicians playing soul, gospel, jazz music. These hunks have been living in the area all their lives. Why they love New Haven: the vintage feel to it! They think its a good place to raise family,and it has lots of culture! Aren't they exuding cool?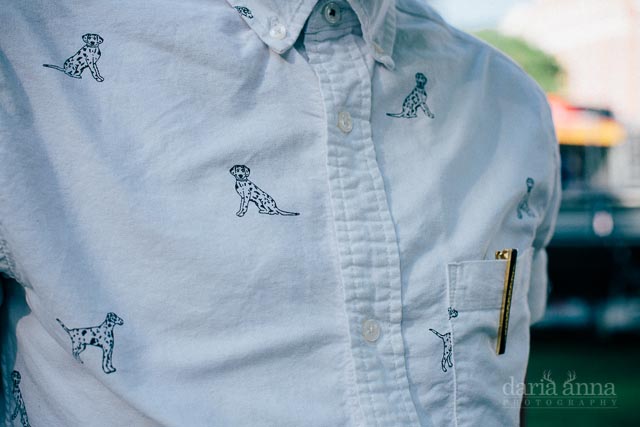 Woof! Woof! The pups agree!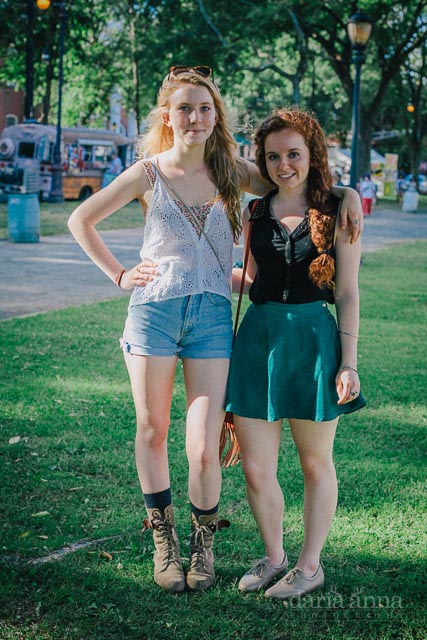 Tarpley & Sophie. These babes just graduated from high school and will become rivals. One will be going to Harvard, while the other is going to Yale. Besties forever? Apparently, these two are not only smart, but they sure have their fashion down. Loving their look!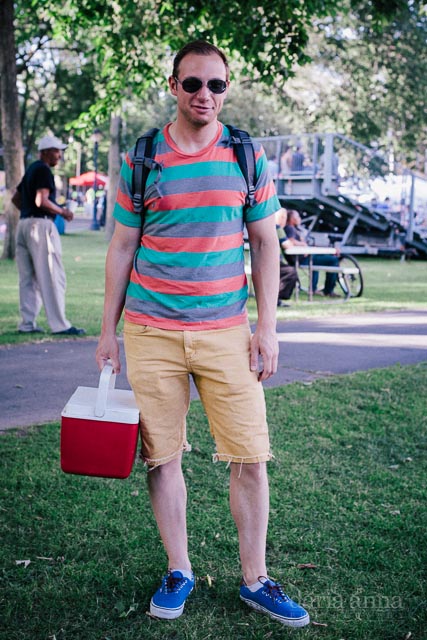 Josh. This handsome man has lived in New Haven the past 2 years. He's a nerd working in IT & Software Engineering. What he loves about New Haven: "the culture, the community, and the surprisingly few number of times I've been stabbed." Josh has his summer colors on, you likey?

Disclaimer: Josh is my bestie. Can't you tell we're friends based on his sense of humor? You should check out his blog's New Haven Bucket list post, here.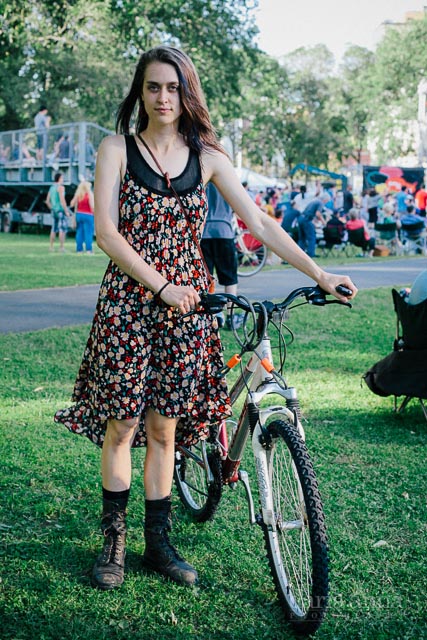 Jessica. aka the girl from The Craft. JK. I think I just dated myself by referencing this movie. So Miss Jessica works at a coffee shop & Group W Bench on Chapel St. She's going to Smith College in the Fall. What she loves about New Haven: the restaurants (especially Caseus), the fantastic night bike rides, the lake stream in East Rock, and the adventuring one can do here!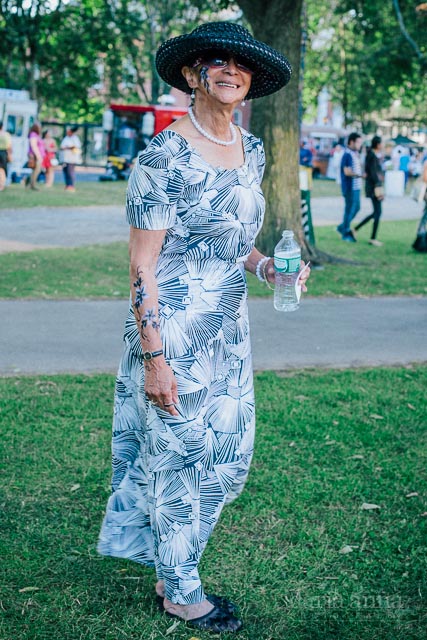 Carleen. Oh man, Carleen was such a doll. A true fashionista. She lives in Bridgeport and was down here for the festival this weekend. She is a companion & takes care of a doctor in Westport. …. hubba, hubba, that is one lucky doc! She also volunteers at many food pantries. What she loves about New Haven: the diversity, the culture of people, the history and my favorite I Love New Haven reason so far: the openness of things that are new!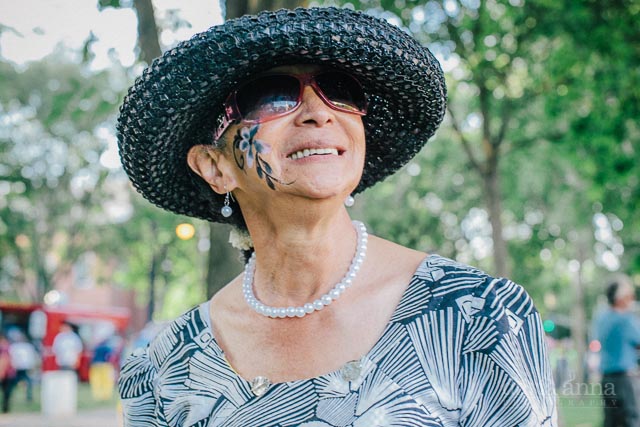 Carleen even got some face paint done on the green. Pretty!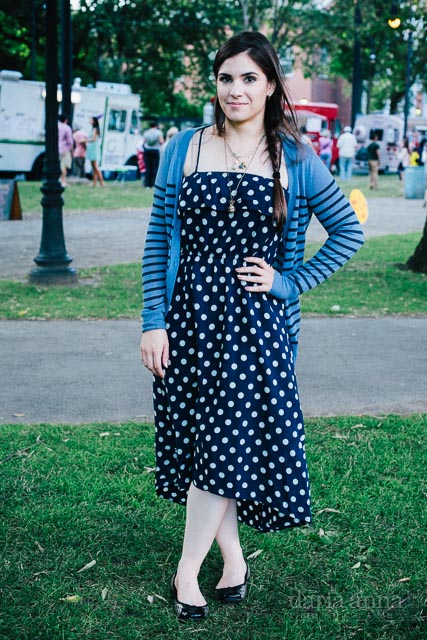 Tara. Tara has lived in NHV the past 5 years. She is a landscape designer at Nardella's in Branford. Why she loves New Haven: for the very interesting mix of people. I'm loving the stripes & polka dots together. I often see Tara at social gatherings and she has her fashion down! Isn't she adorable?
Want to be in next week's Fashion Friday? Dress to impress this weekend on the green! I will be walking around shooting you awesome people.