Hello, New Haven & America! In celebration of Independence Day, I took photos of New Havenites celebrating in style: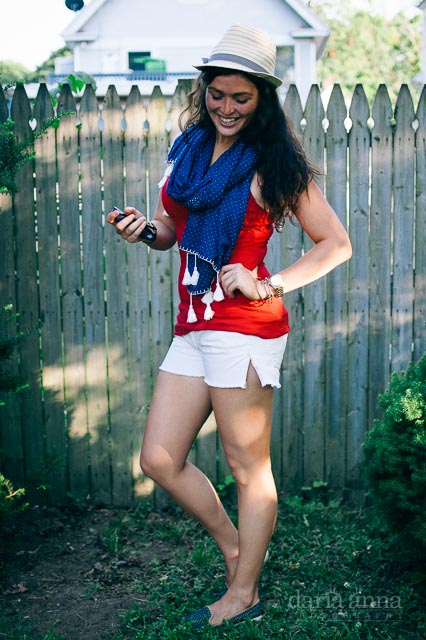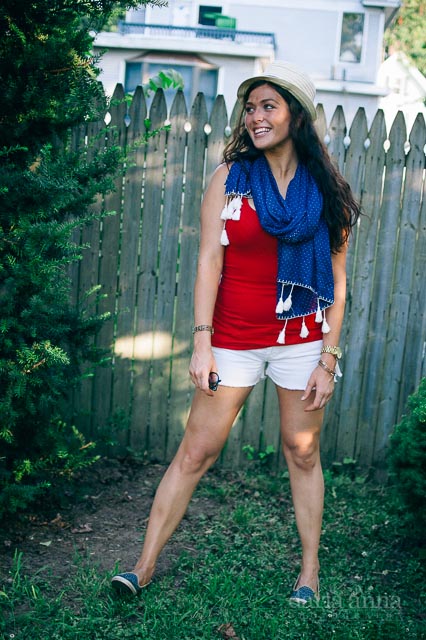 Brittany. This firecracker is lit up! Brittany is a snake milker and charmer. She was born & raised on a CT farm, and moved to New Haven a year ago. Why she loves New Haven: for the community she found here – the friends she has made this past year that make her feel like she has known them her whole life. What she loves about America:Rock and roll! And "since this is Fashion Friday, I love that a Hanes white tee, Levi's and chucks are a perfect weekend outfit all made in the fabulous USA."
What is your Hanes way New Haven?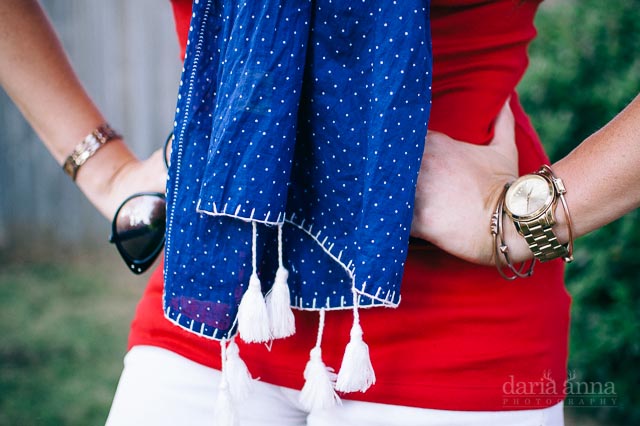 Now that's a star-spangled scarf. Cute!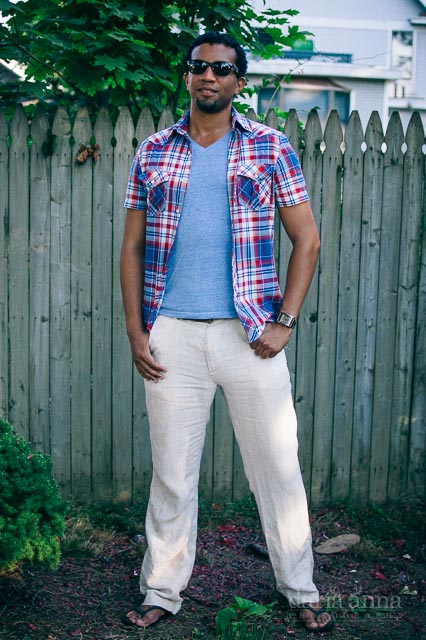 Dan. When this All American is not keeping tabs on everyone's business in East Rock, he handles sales for a technology company. He is from upstate NY but has lived in New Haven for 8 years. What he loves about New Haven: its progressive ways. What he loves about America: how it's a nation of so many different backgrounds, beliefs and ideologies, but we somehow figure out how to all (mostly) get along.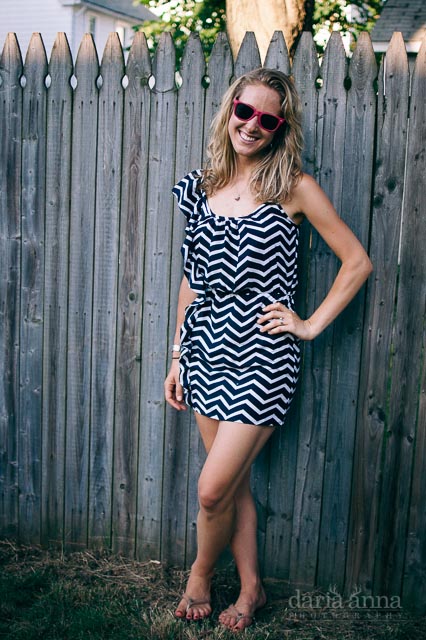 Elyssa. Fireworks are going off with this outfit. Elyssa is an immigration attorney. She is from Newington and has lived in New Haven for 7 years. Why she loves New Haven: for the energy – there are always events and activities going on, people hanging out near the green, you never feel alone. Why she loves America: for its openness and embrace of other cultures while keeping a true "American spirit."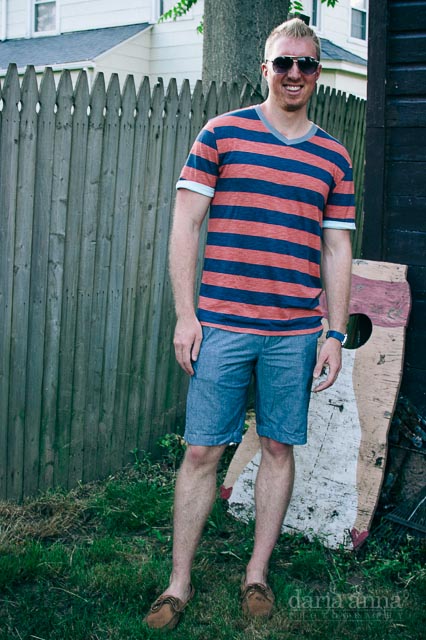 Stephen.This apple pie is an architect. Stephen was born & raised in New Haven. Why he still loves it after all this time: for the arts and culture scene. Why he loves America: "what other country has drive thru liquor stores?"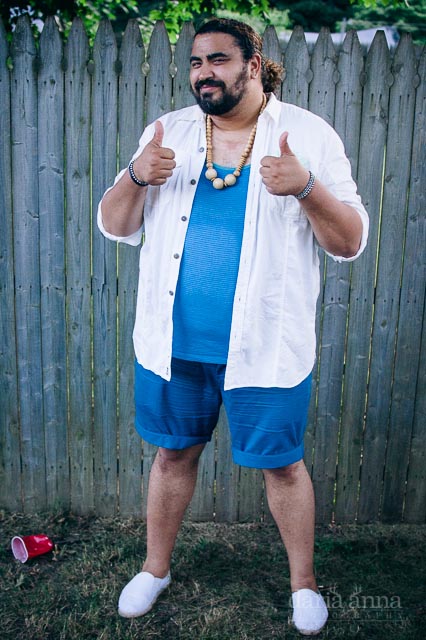 Julius. Declaration of Fashion Friday: Julius, you are fashionable! Julius is an event planner & works a bunch of different jobs in the arts sector of New Haven. He is a born & bred New Havener for the past 33 years. Why he loves New Haven: because it is his home, and it's walkable. Why he loves America: for all of the great people he can meet from different countries & make lifelong friendships. "I also love that we have freedoms that would be denied if i was somewhere else… I am also happy the US got rid of DOMA… we are on a forward road." YEAA AMERICUHHH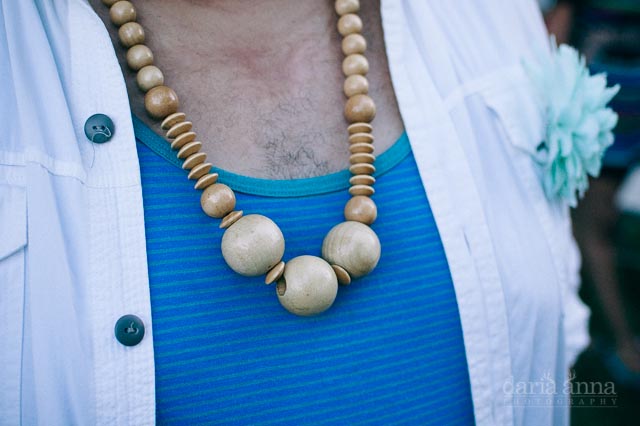 Sparklers have nothing on these accessories!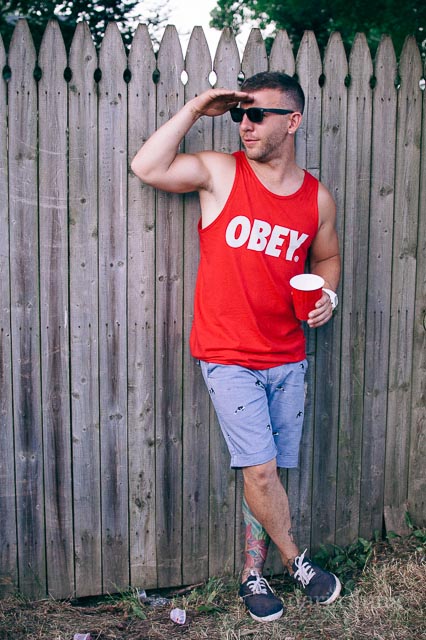 Boomer. This rocket's red glare is on fire. Boomer is from Milford and works for Sikorsky. What he loves about New Haven: the pizza! But he can't decide whether it's Sally's or Bar.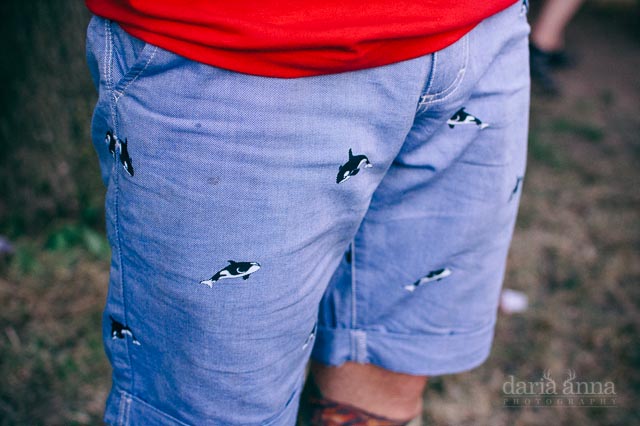 Freedom! Free willy! 😉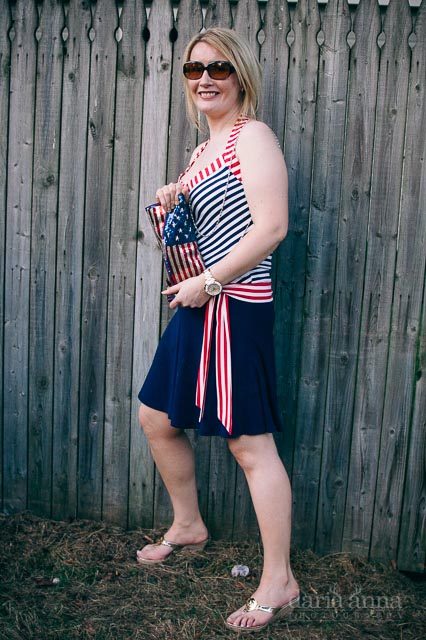 Caroline. This patriot is the lovely Caroline, a bartender at Anna Liffey's. She moved here from Ireland, and is showing her patriotism more than the born Americans! Caroline moved here 3 years ago for LOVE! Why she loves New Haven: for the downtown party atmosphere. Why she loves America: for the opportunities and diverse culture here.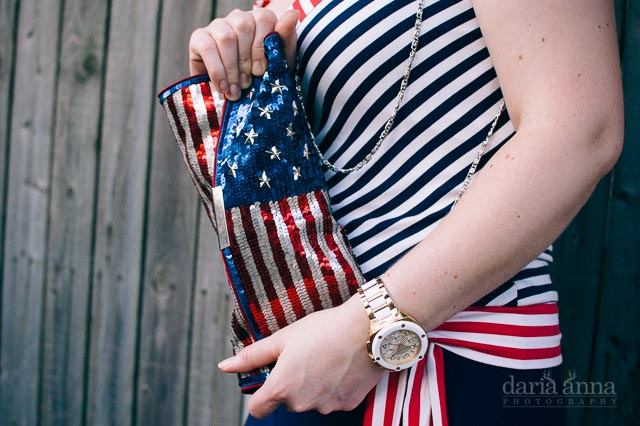 Whose broad stripes and bright stars? Caroline's!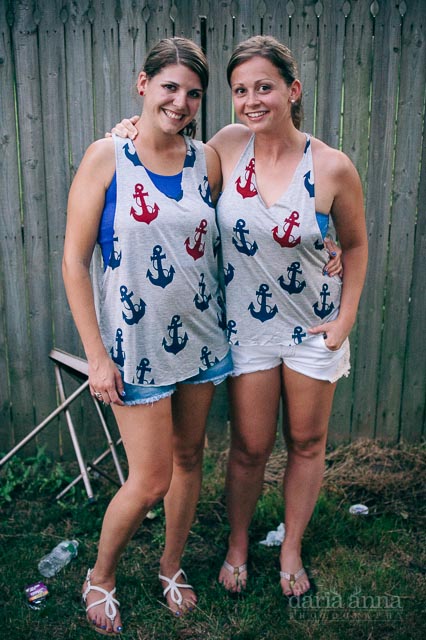 Sarah & Sarah, Yankee doodle twins.

Sarah C: She is a kindergarden teacher. Sarah C. has lived here the past 5 years. What she loves about New Haven: the diversity & culture, that there is always something to do and one can always meet fun, new people. Why she loves America: because it is a country of endless possibilities.

Sarah V: Web designer for Yale school of forestry & photographer. She is from Orange, and has lived in NHV for 2 years. What she loves about New Haven: the ability to walk everywhere, the arts community, and the neighborhood vibe. Why she loves America: because it allows everyone to be an individual.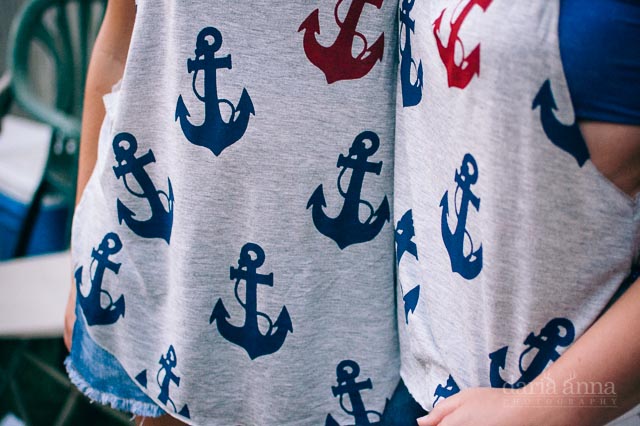 New Haven is loving its nautical outfits lately.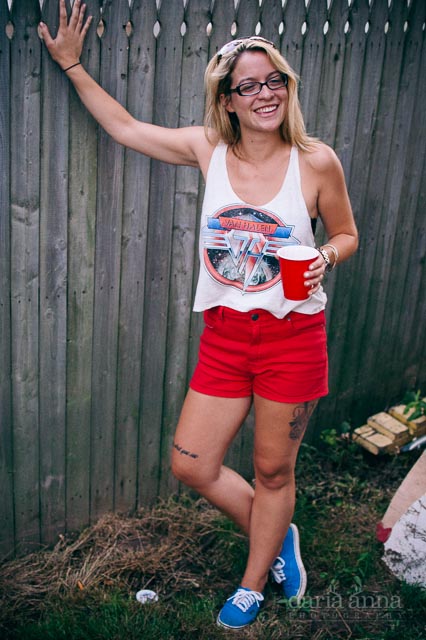 Jasmine. Hot diggity dog, this all american babe works at Urban Outfitters as a sales associate. Why she loves New Haven: for the diversity.
New Haven, what do you love about America?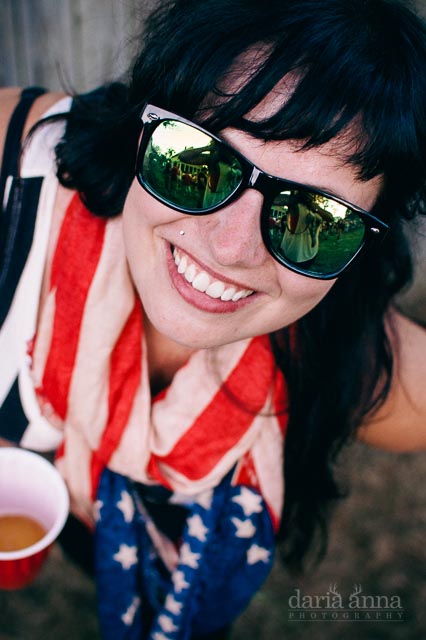 Why I love America: the optimism of its people, and the advocates who try to ensure that our rights are protected in our justice system.