Avast, ye land lubbers, FASHION FRIDAY is here. Welcome aboard the nautical addition: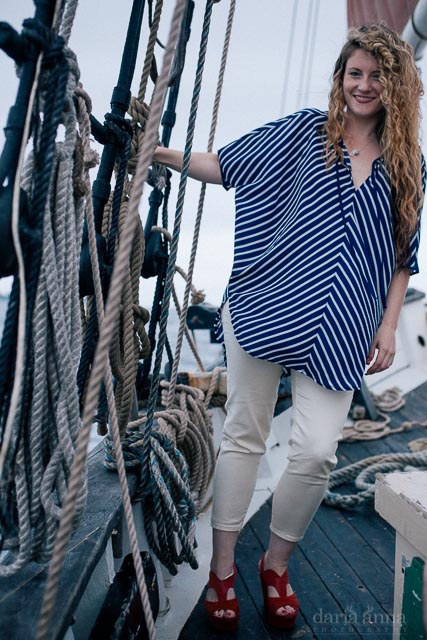 Ahoy mateys, this special addition comes to you because Shaina celebrated her 29th birthday, in style on the Schooner. You may also know Shaina for her Whacky Wednesdays where she dresses up in a different costume every week at Koffee.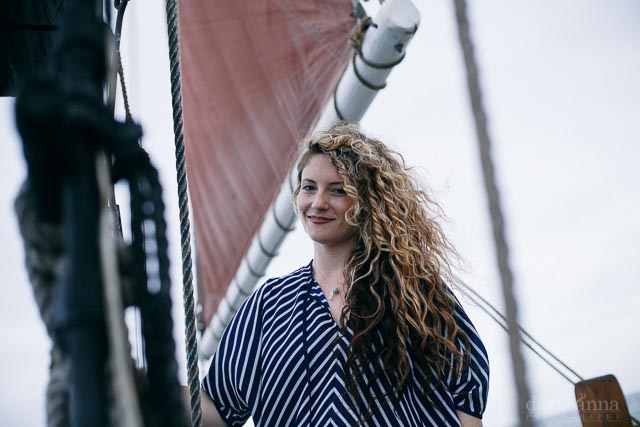 Shaina. Abandon ship, this babe is about to sink the boat with her hotness! But besides being hot, and giving the best hugs in town, Shaina works at Koffee AND she hosts the best potlucks every week, building the New Haven community one potluck at a time. Why she loves New Haven: the strength of the community, and the uniqueness of the people who are not afraid to be themselves. "It's the greatest small city in America!"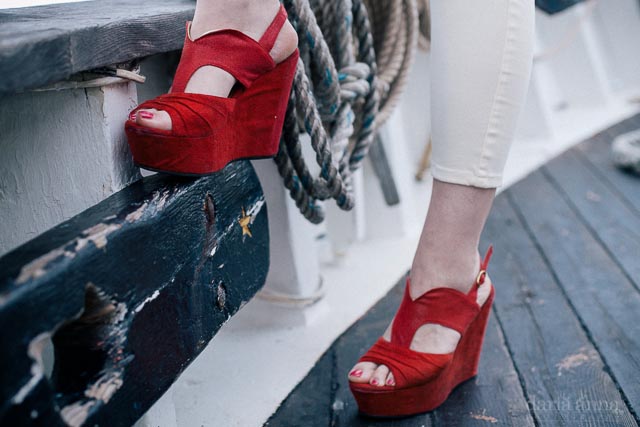 Mayday mayday! These shoes are made for boating, sorta.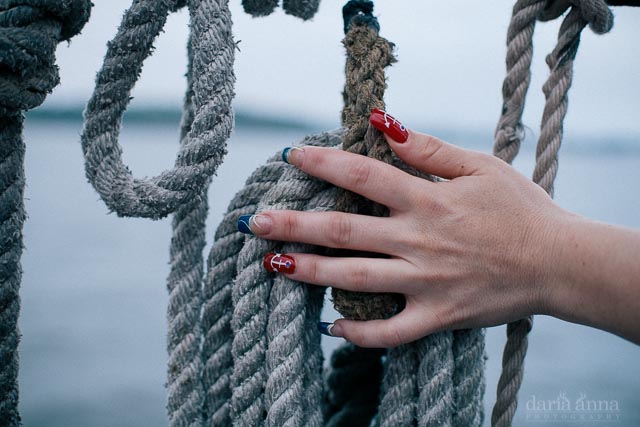 Anchor aweigh!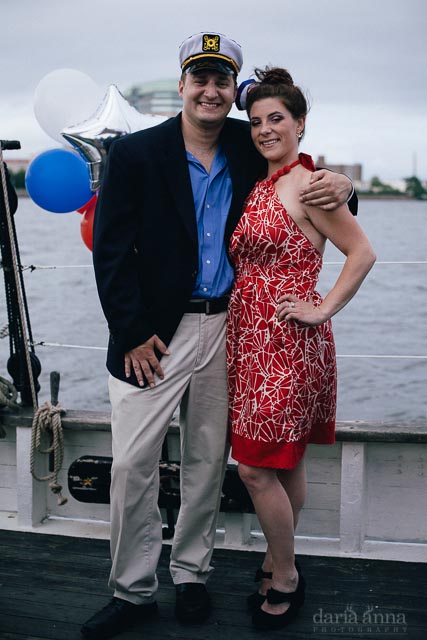 Nick & Larisa. These salty dogs live in the Berkshires, but came to celebrate this nautical birthday. Larisa is an assistant manager at a retail store & Nick is retired. What they love about New Haven: Shaina!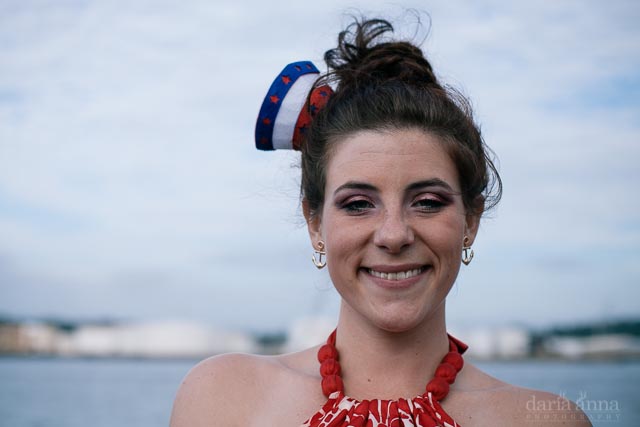 Loving this sailor's cap & anchors.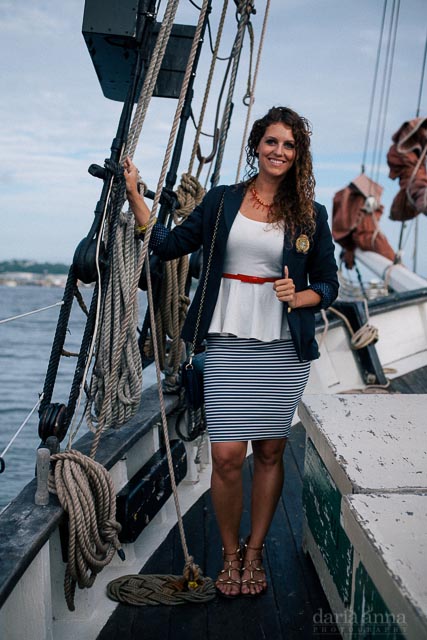 Caitlin. This gorgeous babe is a UI/UX Designer at Higher One and an awesome photographer. She's been living in New Haven for 4 years, originally from Puerto Rico and Marlborough, CT. Why she loves New Haven: for the "vibrancy of the city. There are so many hidden gems – from restaurants to galleries to mom and pop shops – that you'd have a hard time finding something not to love!"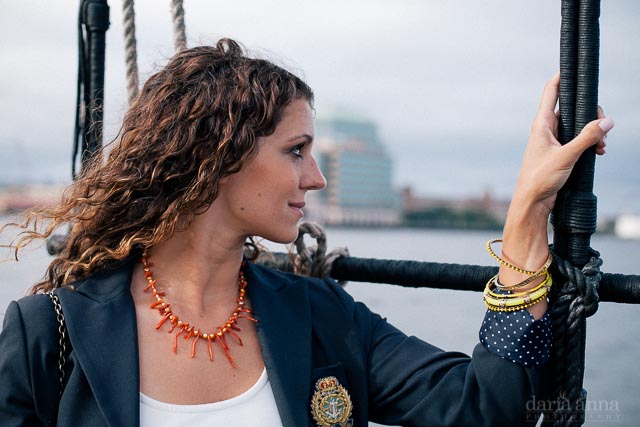 She's rocking the boat with these accessories.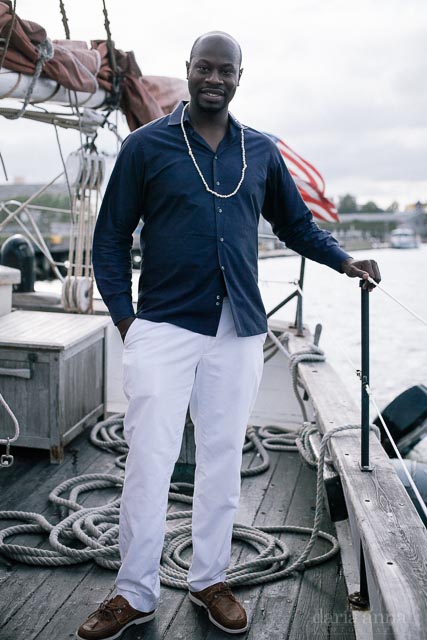 Dallas. Guess where this first mate is from … yup! Dallas is from Texas. He is a real estate agent at H Pierce and graced New Haven with his presence in 2010. Why he loves New Haven: for the connections that he has made.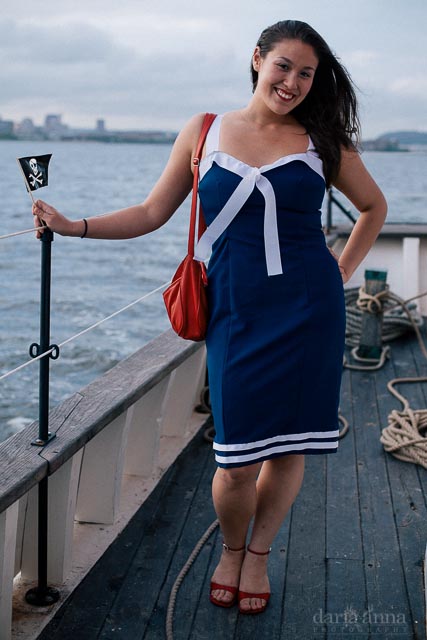 Nikki. Nikki is a PhD student at Yale, studying neuroscience. But she's clearly not all brains, just look at her in that dress! AND she made it! Nikki has lived here for almost 4 years. Why she loves New Haven: that there is a variety of ethnic food available.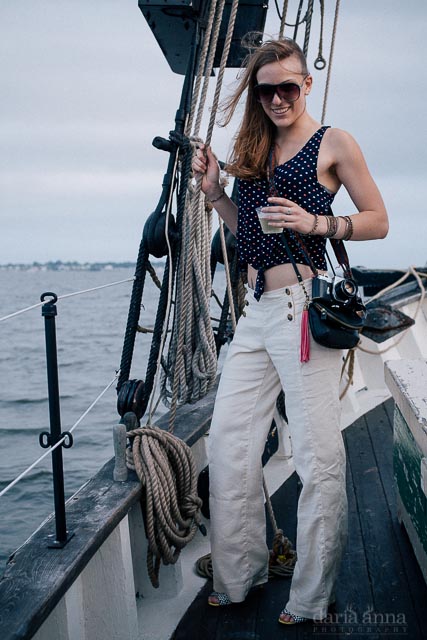 Mariel. Mariel, isn't she swell? She works at Koffee and is training to be an EMT. She is from Hamden & moved to New Haven last year. Why she loves New Haven: for all the people she has met. They have given her love and a sense of home.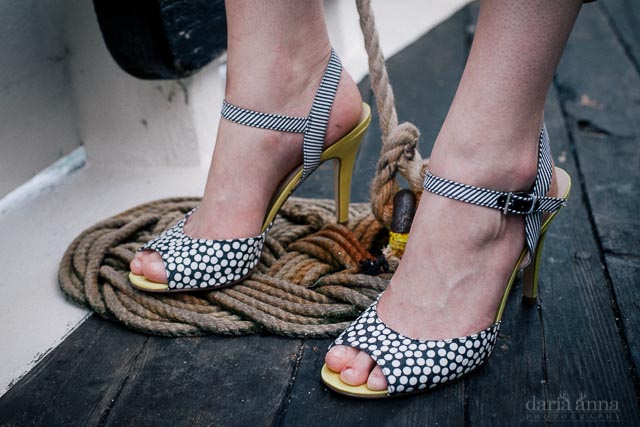 Loving the polka dots. Don't get caught in the rigging staring at these.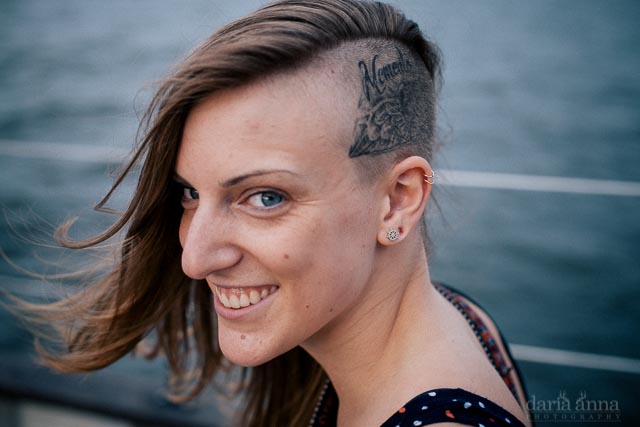 These ship wheels could sail us into some dangerous (hot!) waters.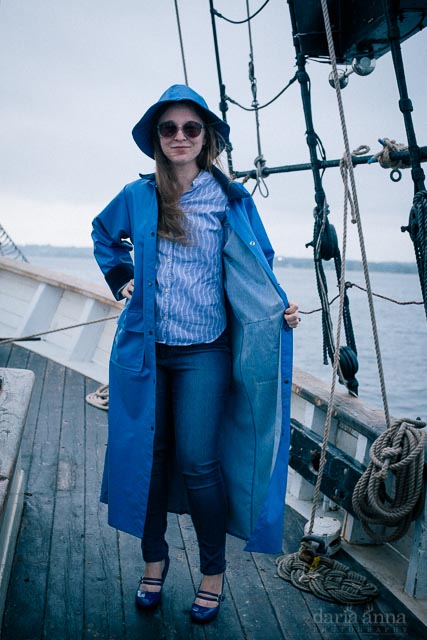 Liz. Storm's a comin' from this cutest ball of cute. Liz is a preschool teacher at a neighborhood music school. She's from New Haven, and what she loves about it after 30 years: everything. Now that is some NHV love!
ARGHHH! CASTING OFF, IM HITTING THE HIGH SEAS. CATCH YA NEXT WEEK NEW HAVEN!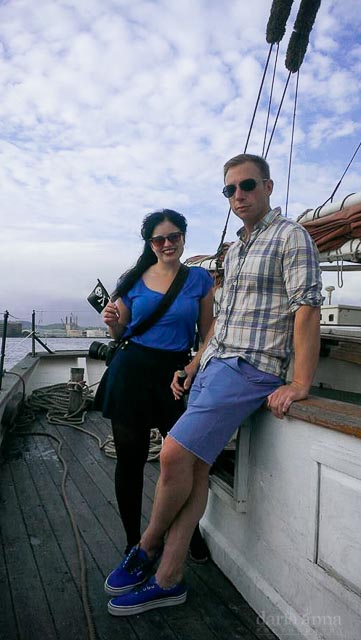 Josh & me. Im the shorty, btw. (photo credit to Caitlin, and nautical term assistance, Dave Form)