Day of the Dead
[From the press release]. On November 2, 2013 Unidad Latina en Acción hosted the third annual Day of the Dead Parade in Fair Haven.
The parade and altar honors all the deceased migrants who have traveled on the train known as "La Bestia" or "The Beast." Hundreds of thousands of Central American and Mexican migrants ride on top of the notoriously dangerous train to get to the United States every year. On August 25, 2013, the train derailed, killing six and injuring 35 migrants. Artists built a giant paper mache puppet of La Bestia as well as giant skeletons and masks honoring Latin American traditions.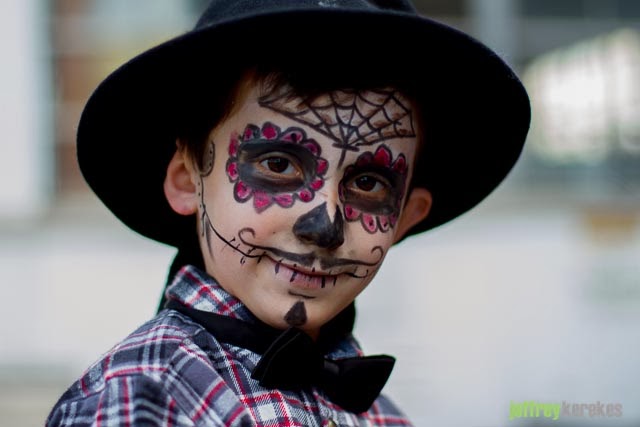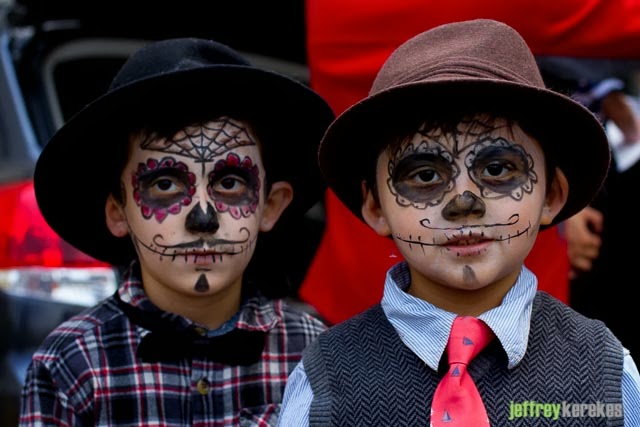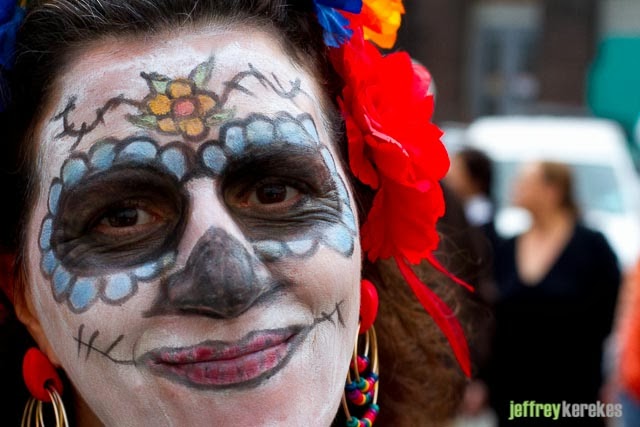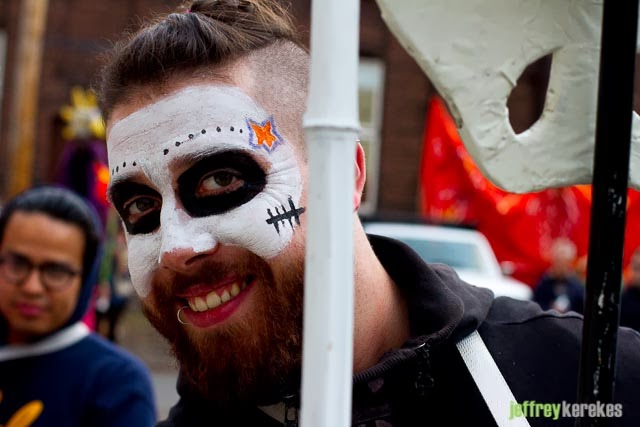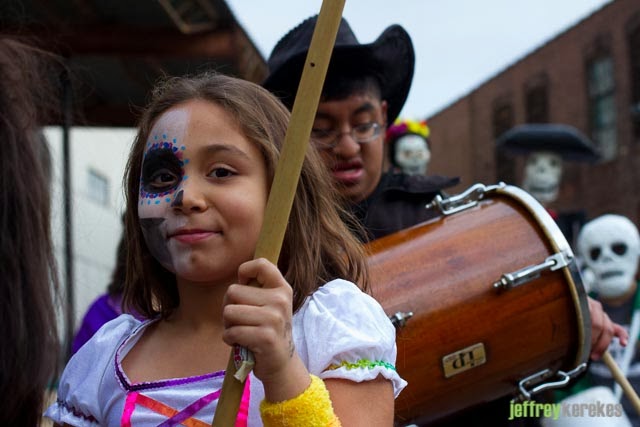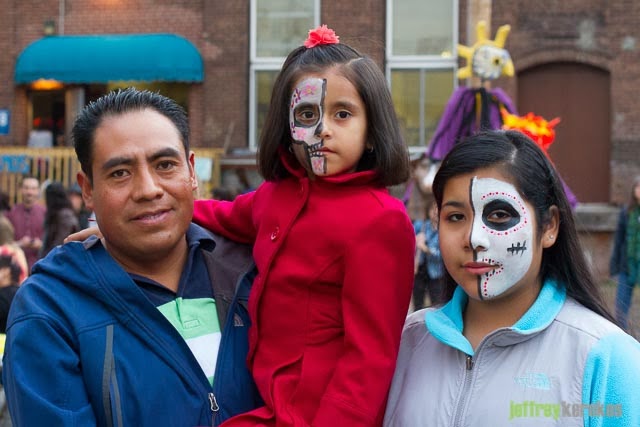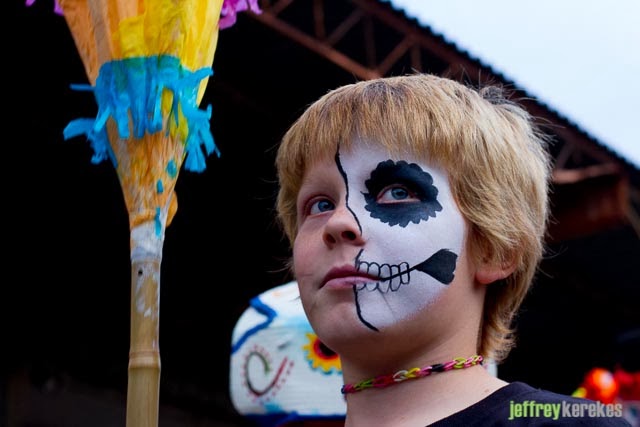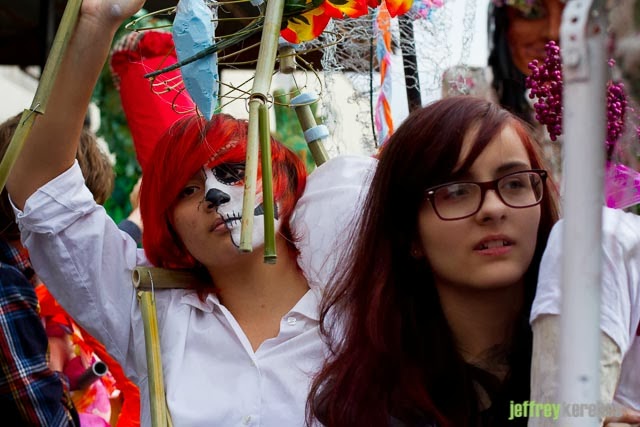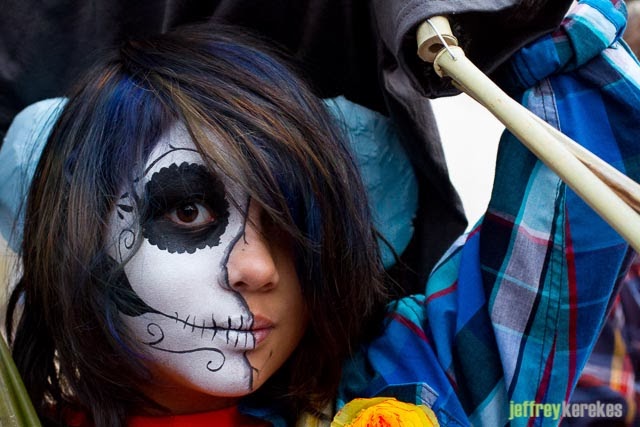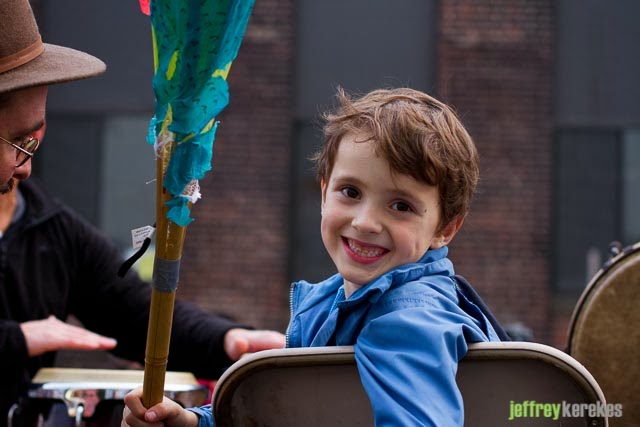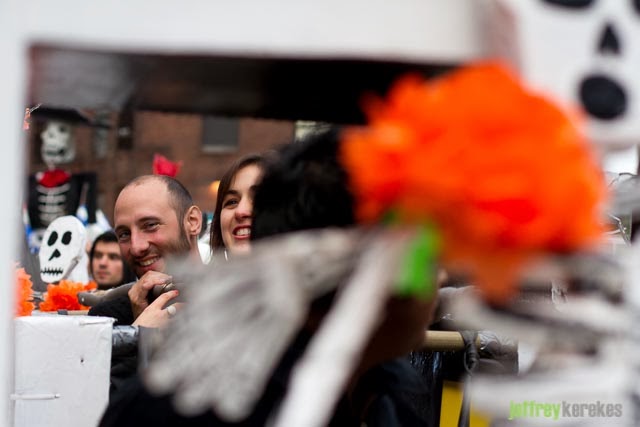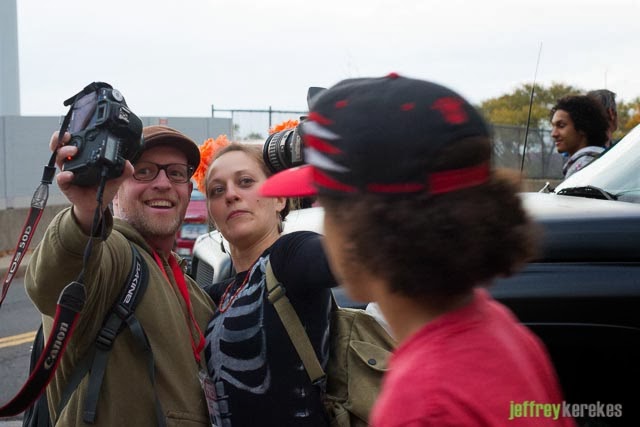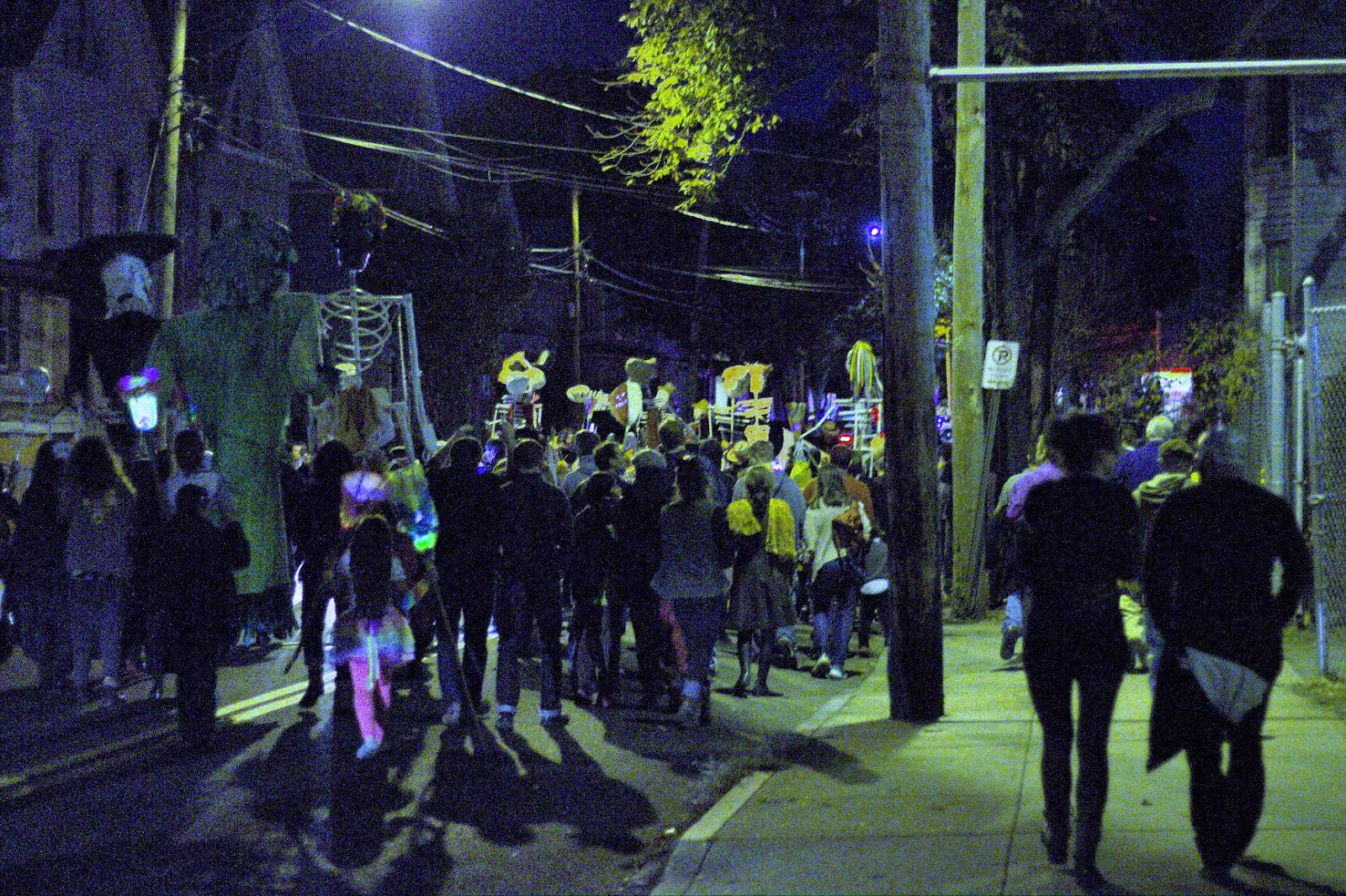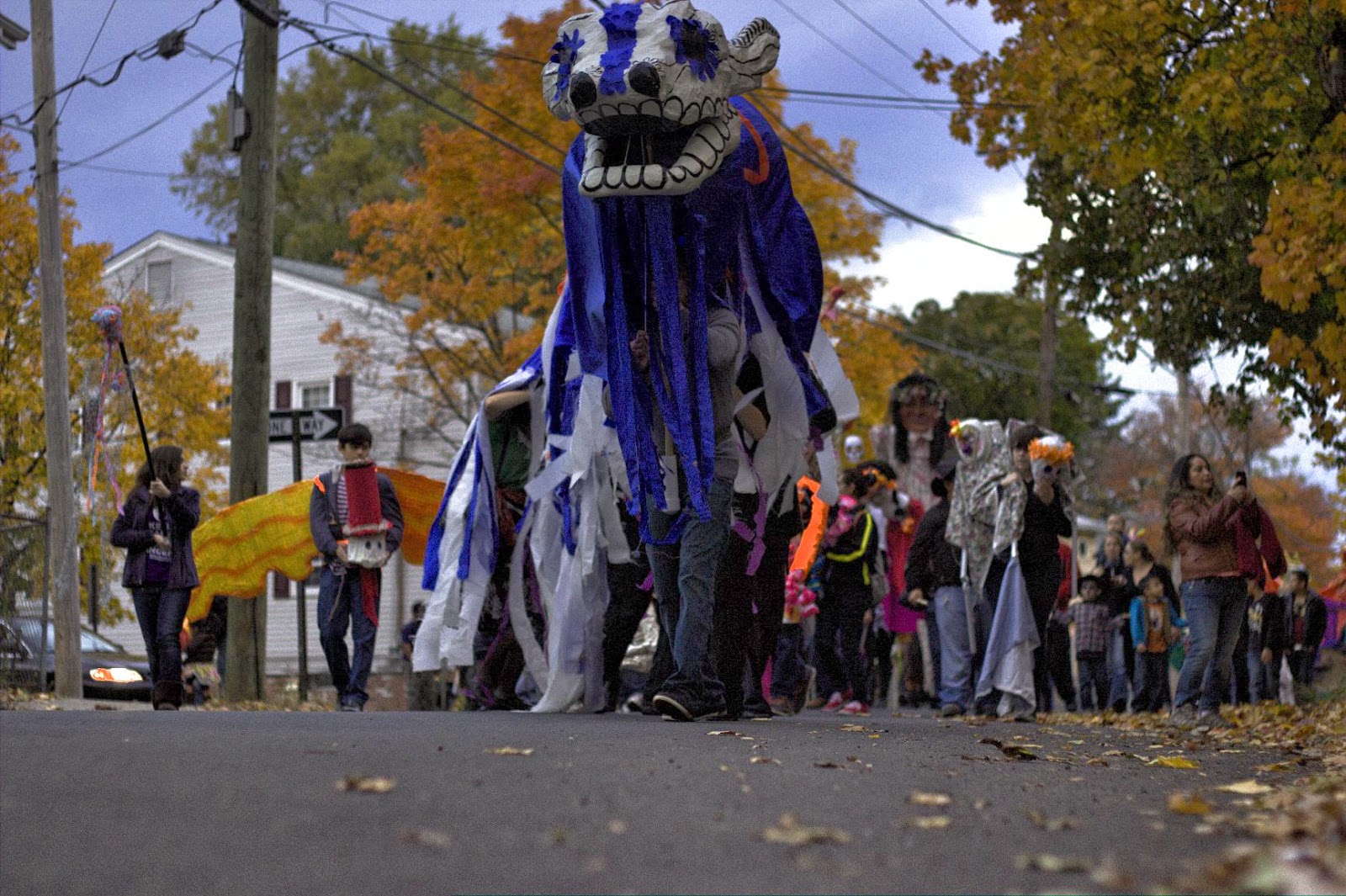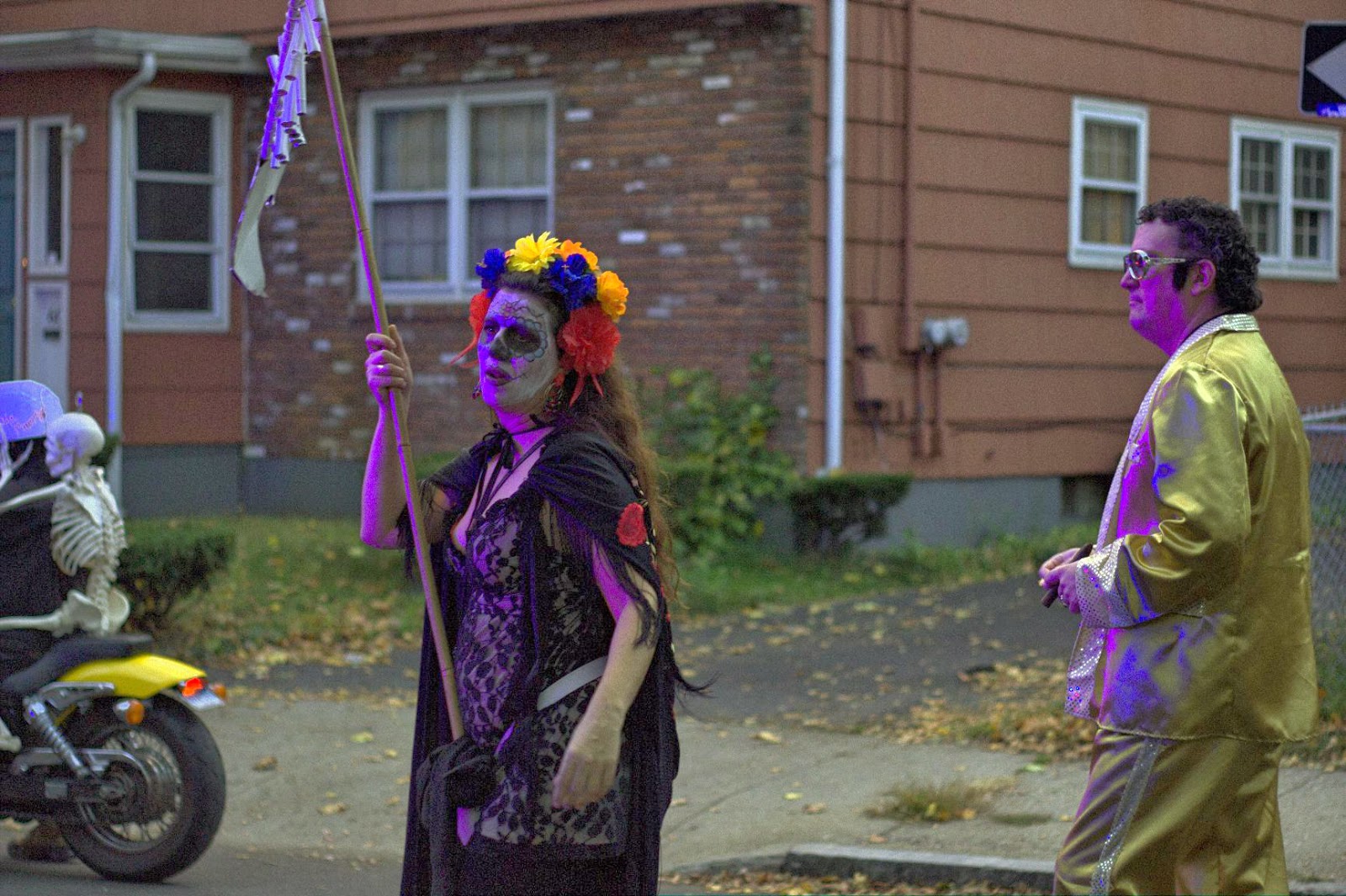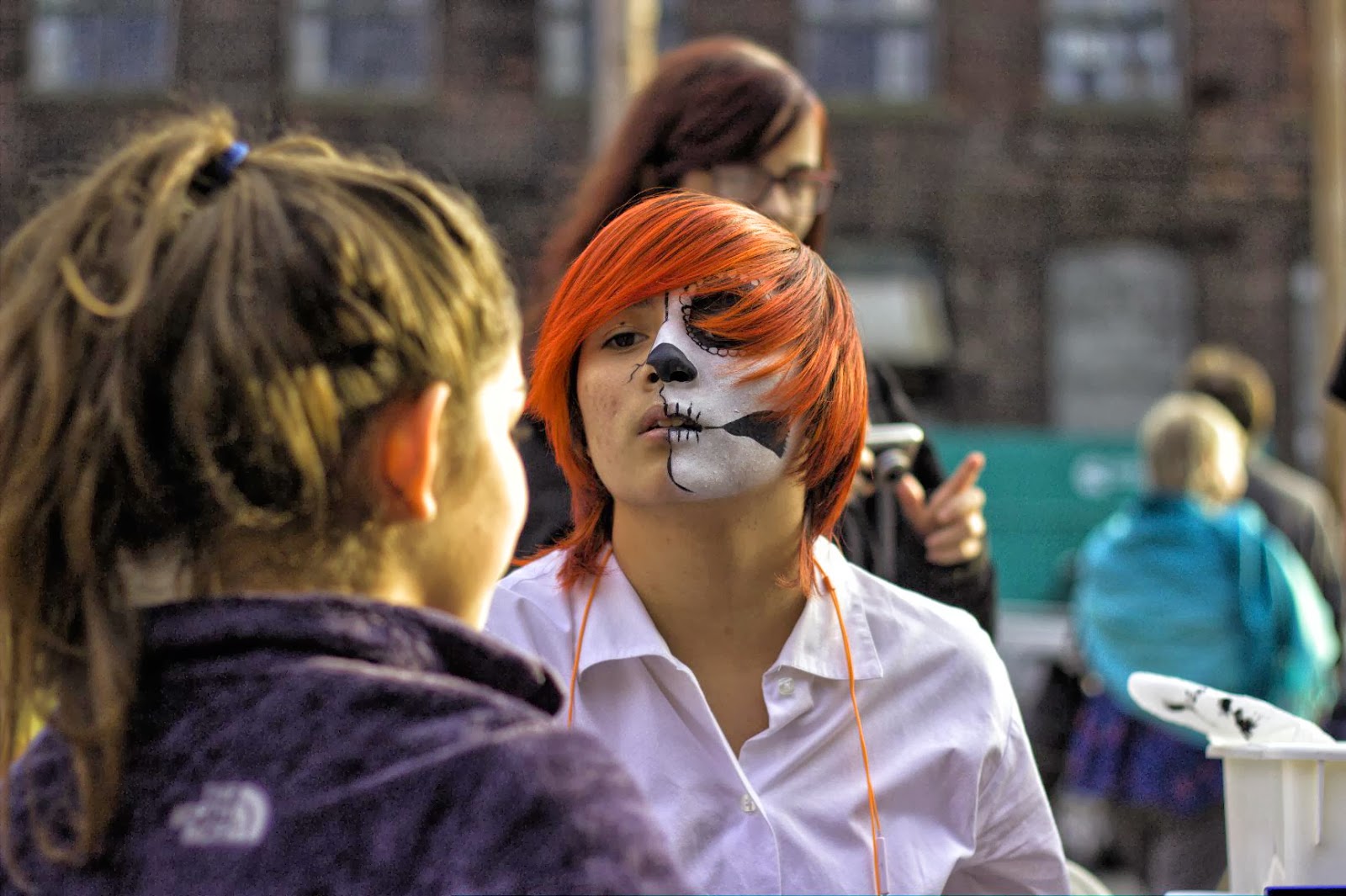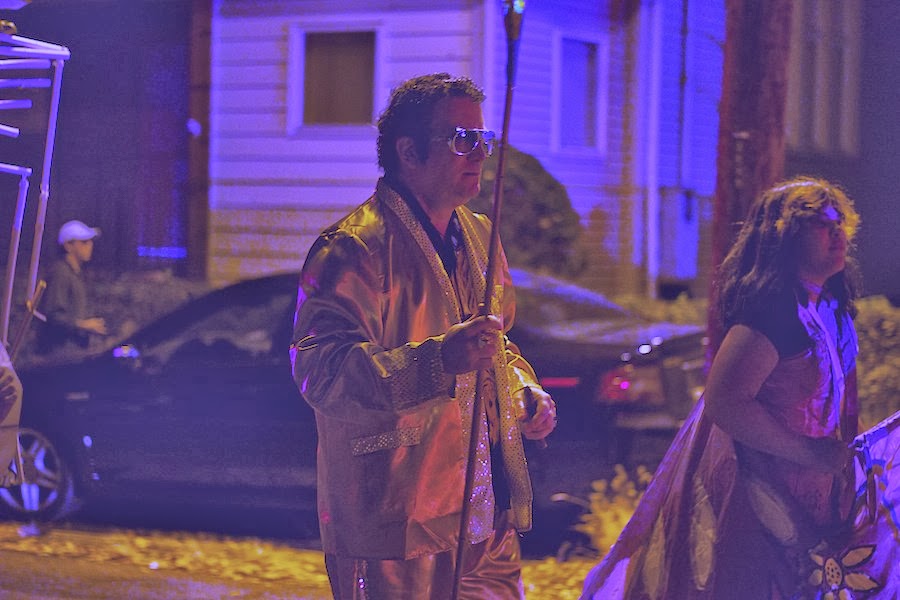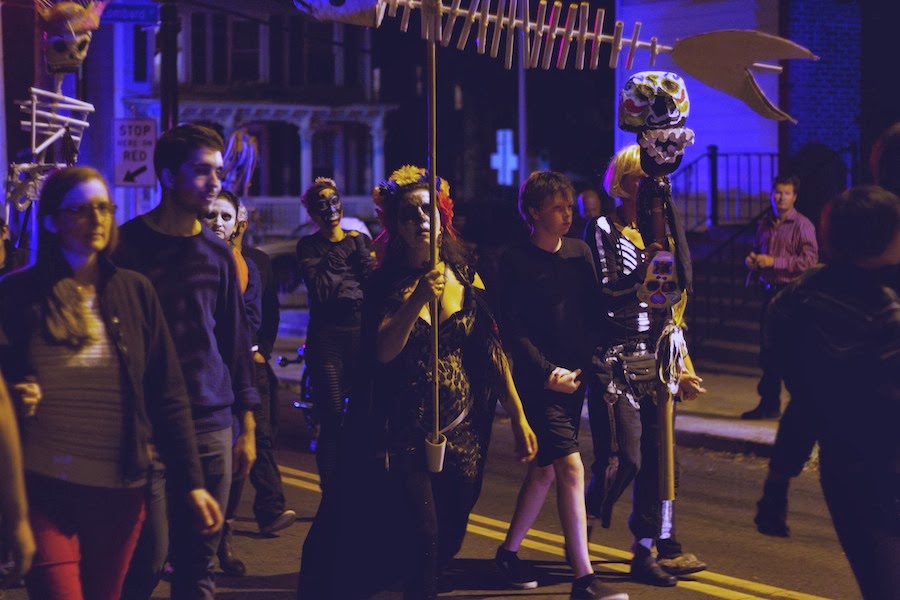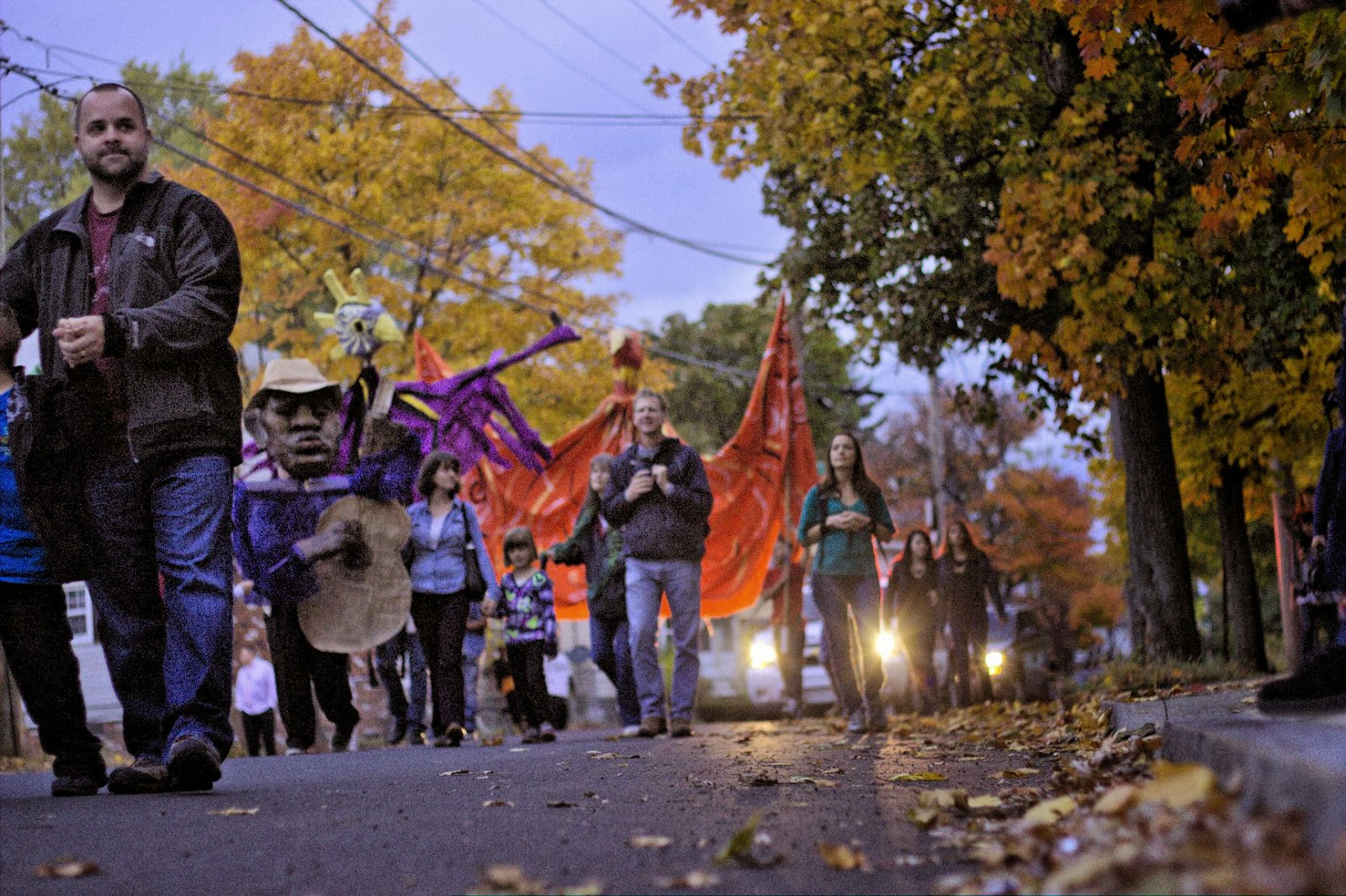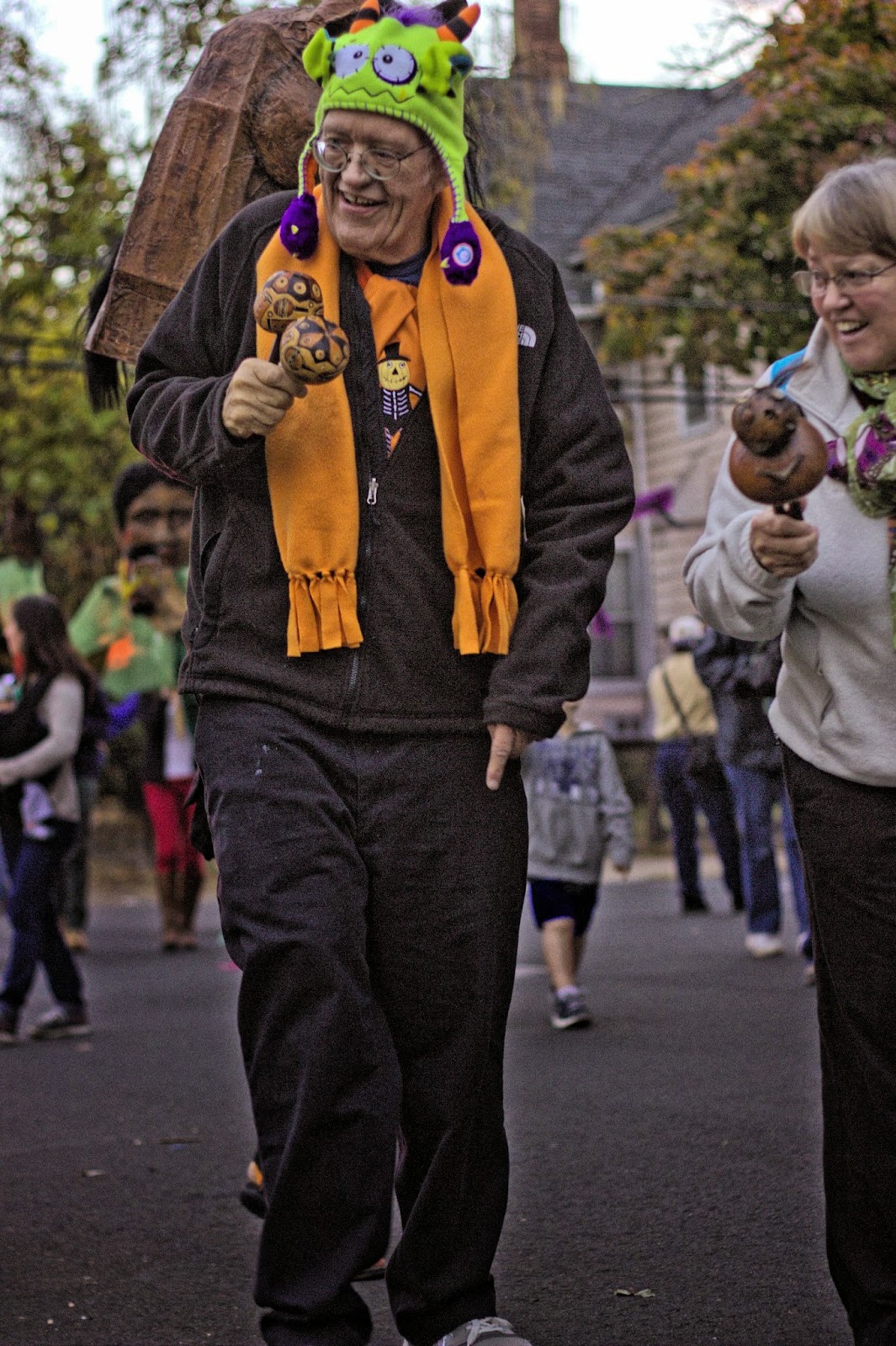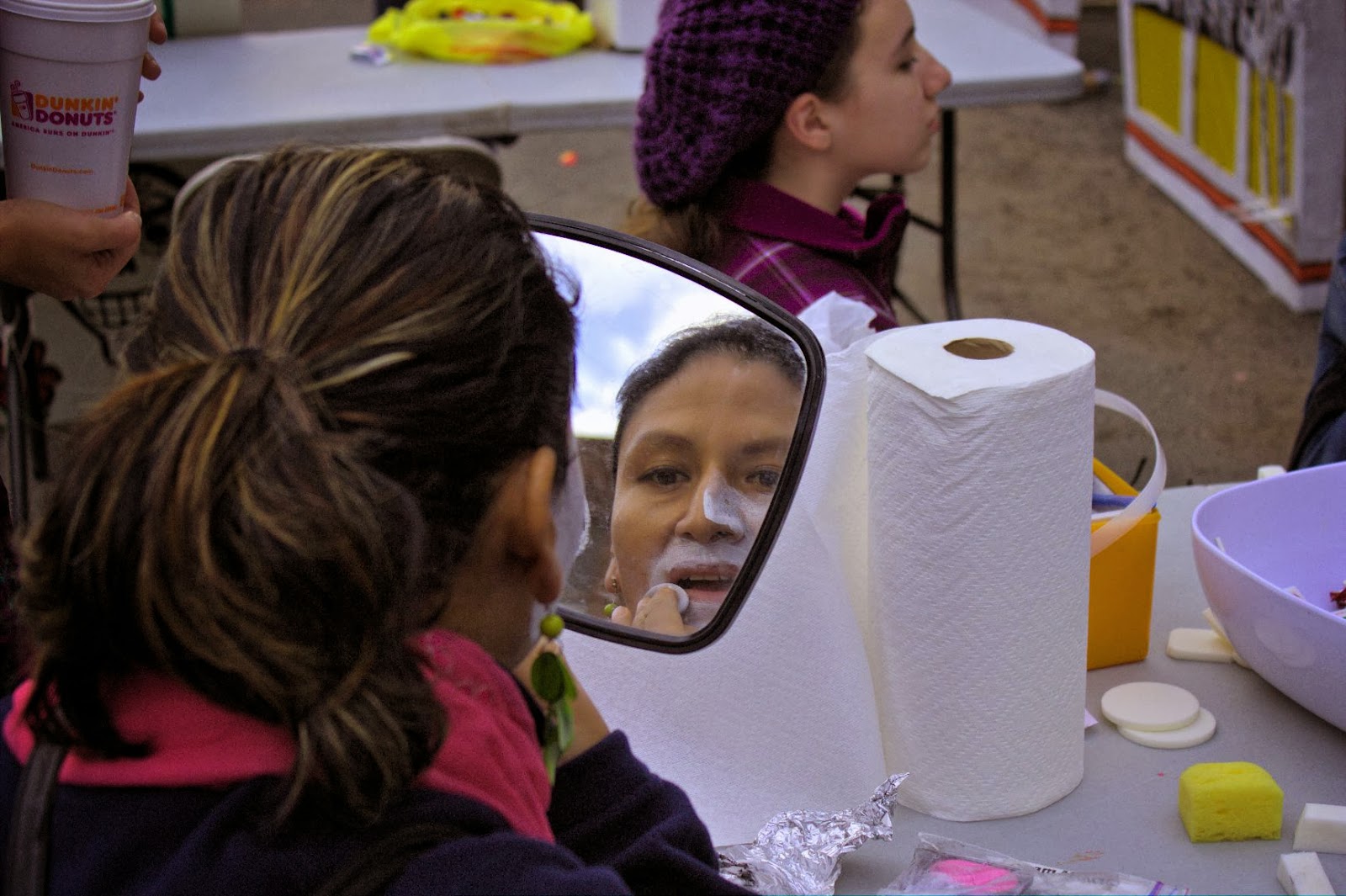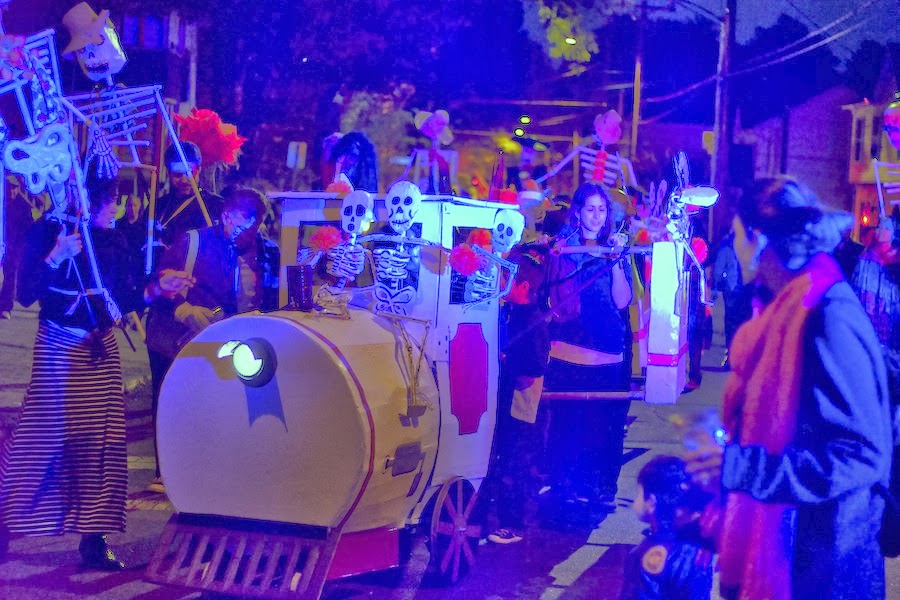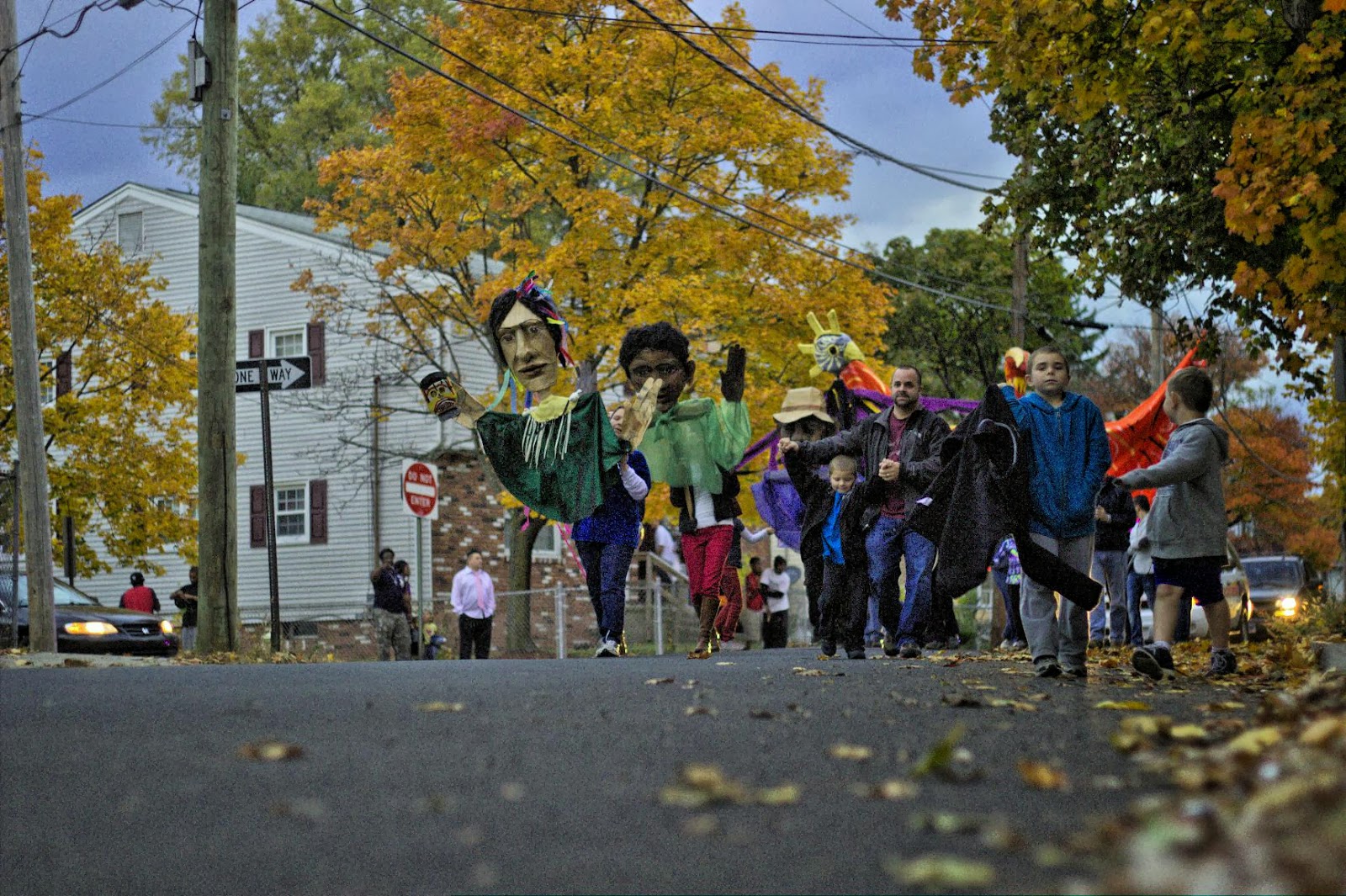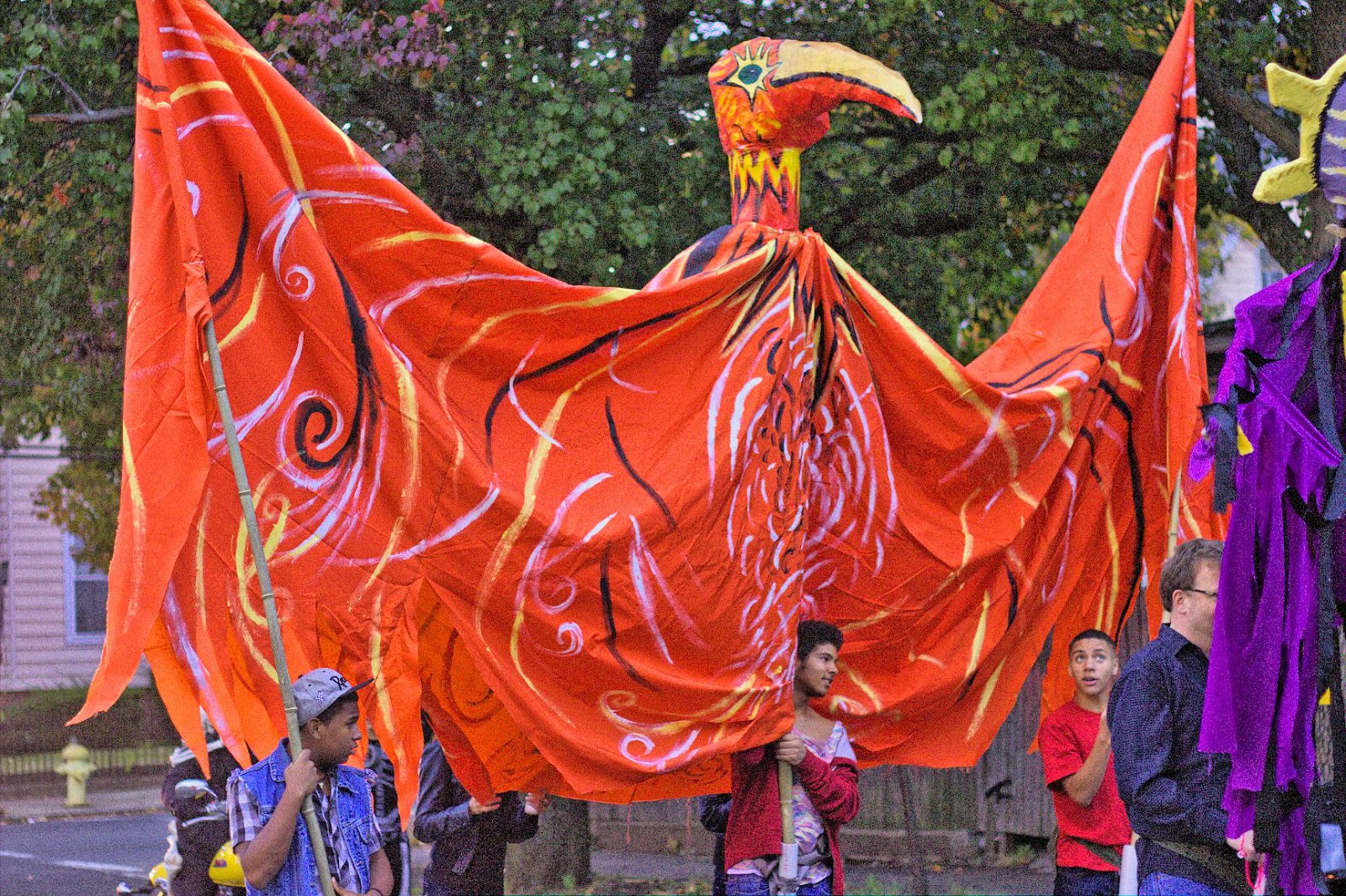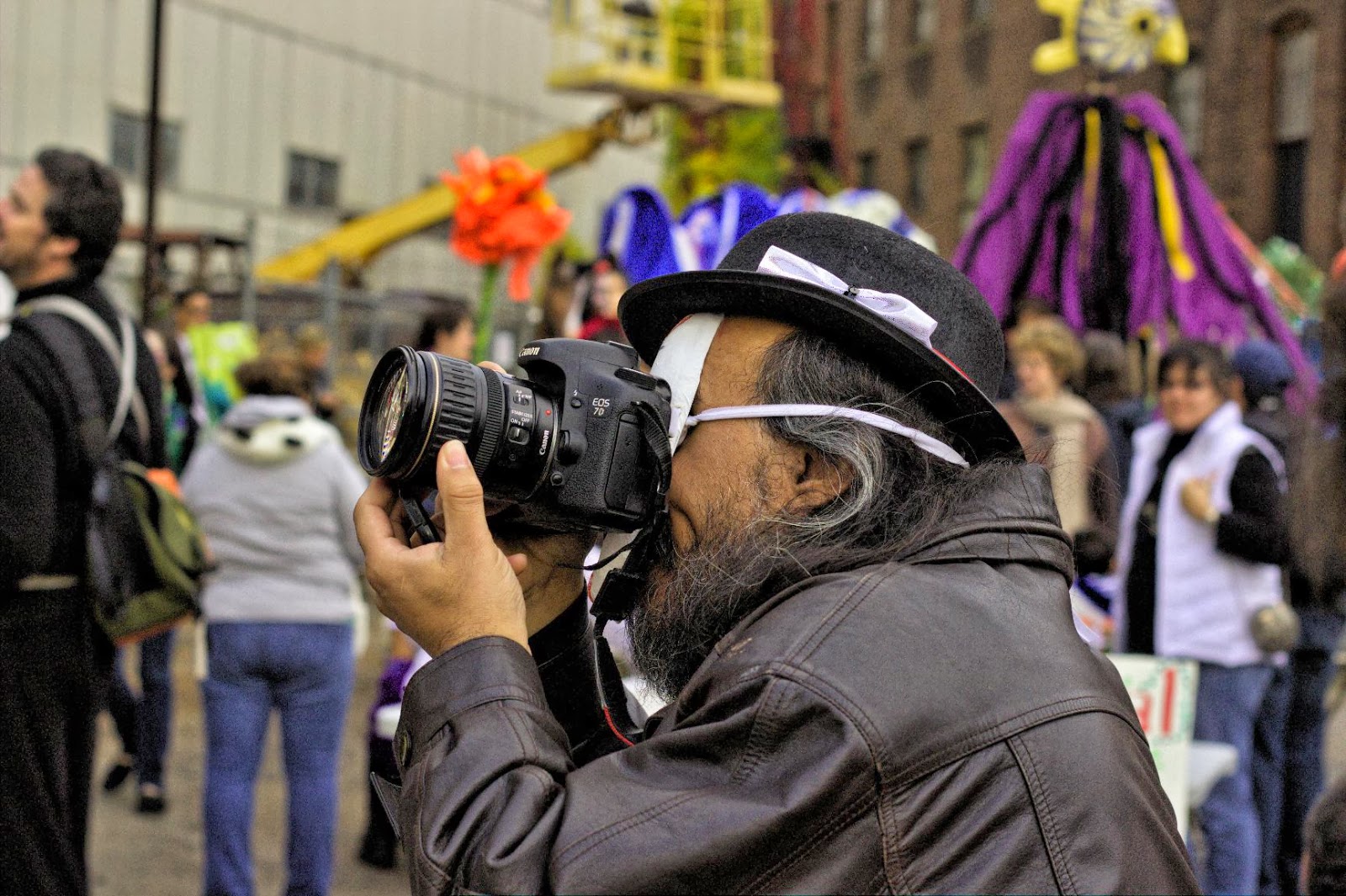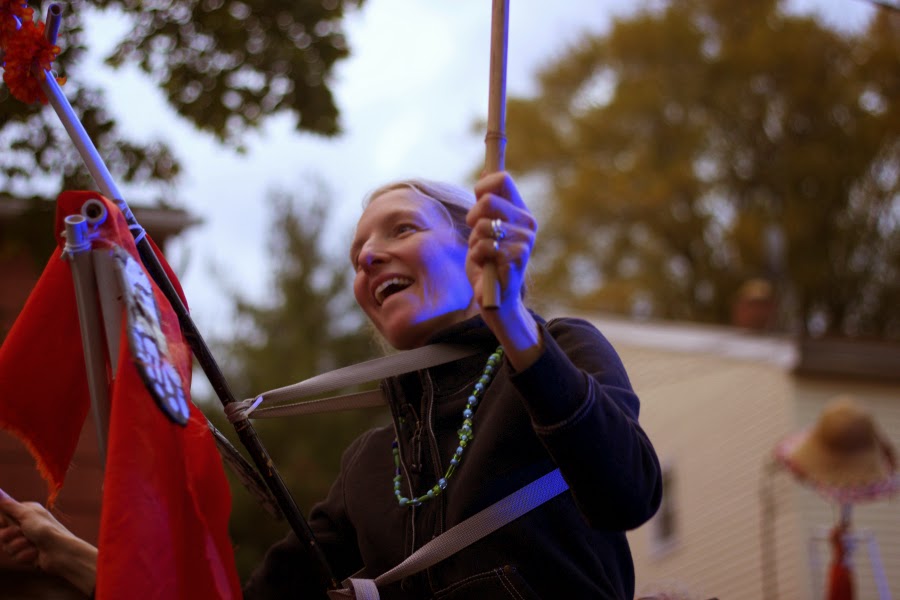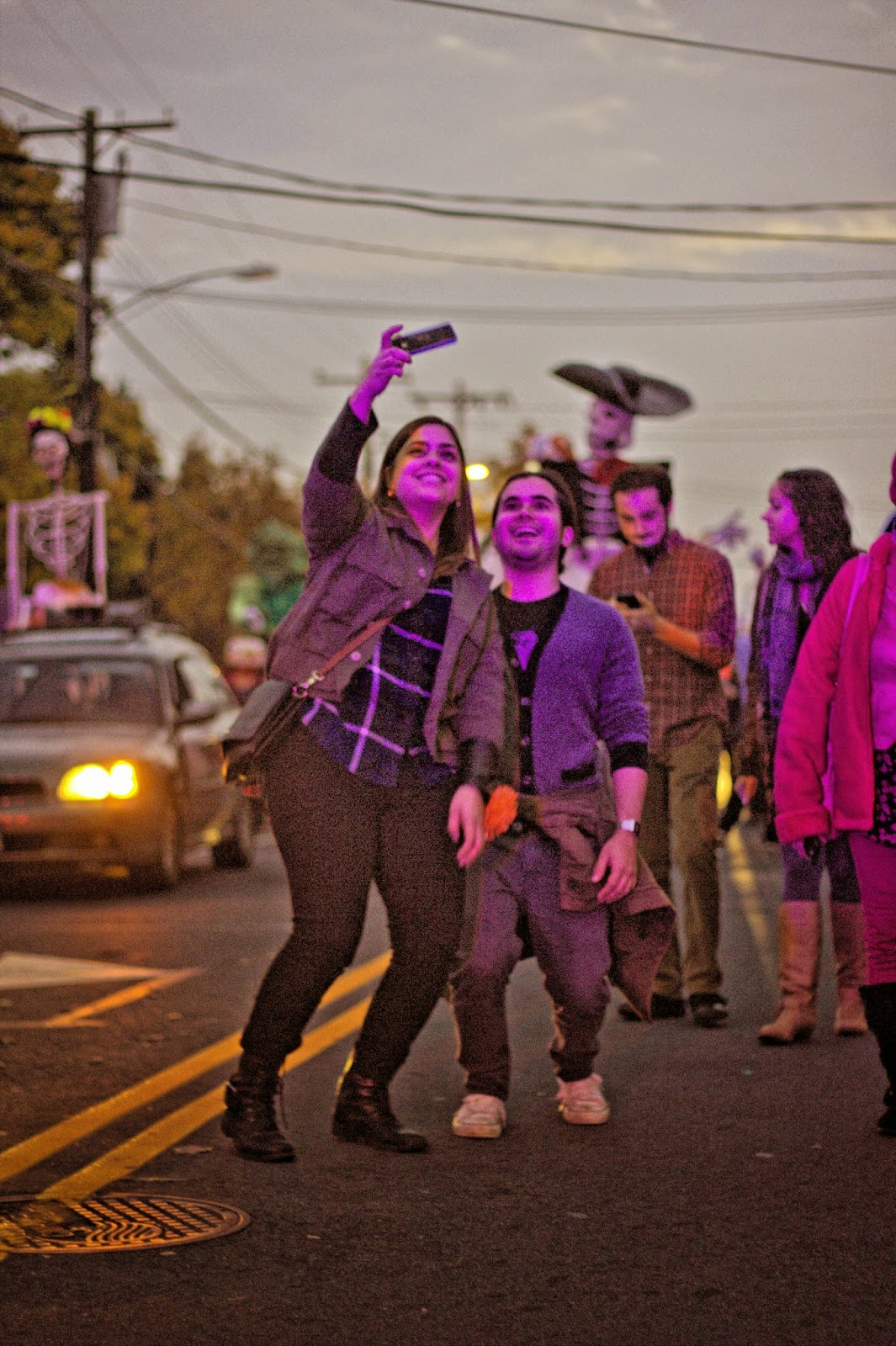 Day Of The Living Dead
As the Day Of The Dead parade traversed Fair Haven, Zombies danced to Michael Jackson's Thriller on the New Haven Green. The New Haven Zombie Walk was a benefit walk for the CT Food Bank where a $10 entry fee and food donations went to help the food bank.