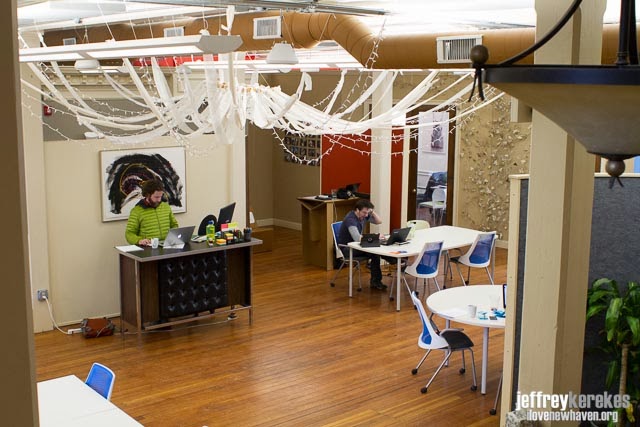 You've may have heard of it, but have you visited The Grove? The Grove was started by Slate Ballard and Ken Janke in September 2010 utilizing Project Storefront to test out their collaborative work space concept in 1200 square feet (sf) of underutilized downtown commercial space. In fact, The Grove was the first applicant to Project Storefronts. They expanded first to 3600 sf and ultimately to their present location where they occupy 8500 sf on three floors on Chapel Street.
There are currently 135 members representing entrepreneurs, freelancers, start-ups, non-profits and micro-businesses of 6-8 people. "It's all about the community, collaborative spirit and networking," according to founder Slate Ballard. "This is a very intentionally built community," he adds. There are 10 private offices, lots of open workspaces and conference rooms. Many of the members work at The Grove 2-3 days a week, and at client sites and/or from home the other days. Learn more about membership options on their website.
When I interviewed the members for the section below, the major theme emphasized by each of them was the role that being part of this exciting community played in their decision to be a member here. More than a desk, it is community, collaboration, mutual assistance, shared excitement, that made the experience worthwhile.
The Grove
760 Chapel St, New Haven, CT 06510
(203) 654-9675
Check out The Grove and meet some of the members below.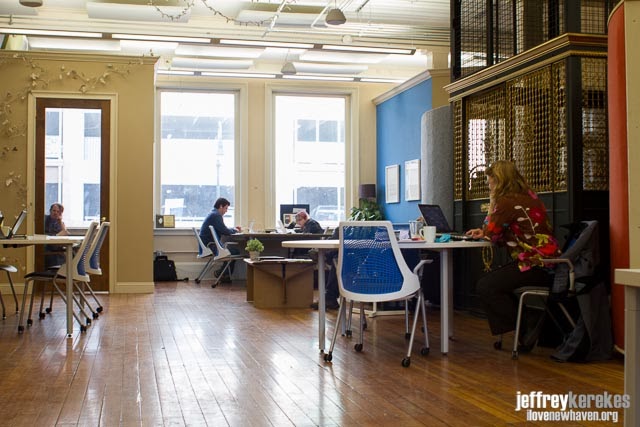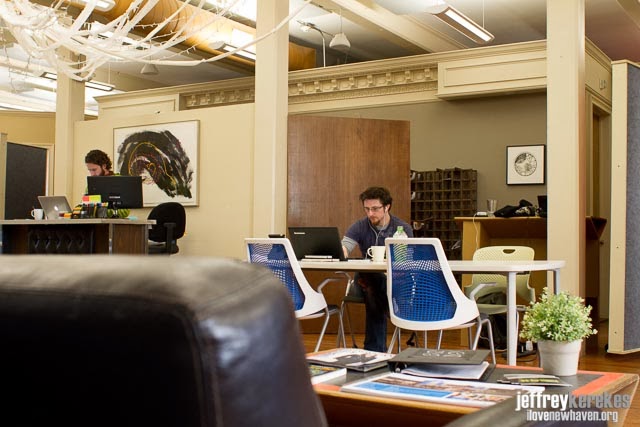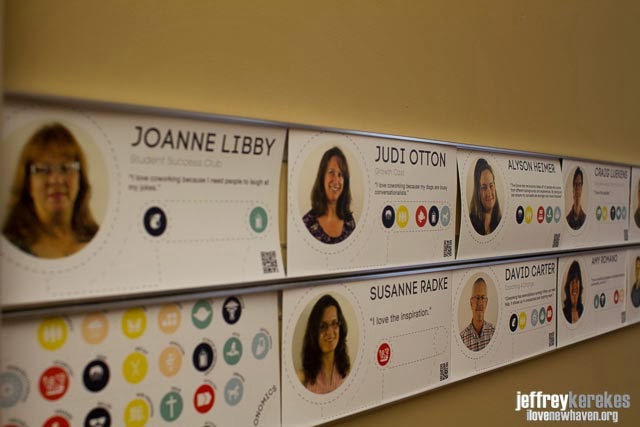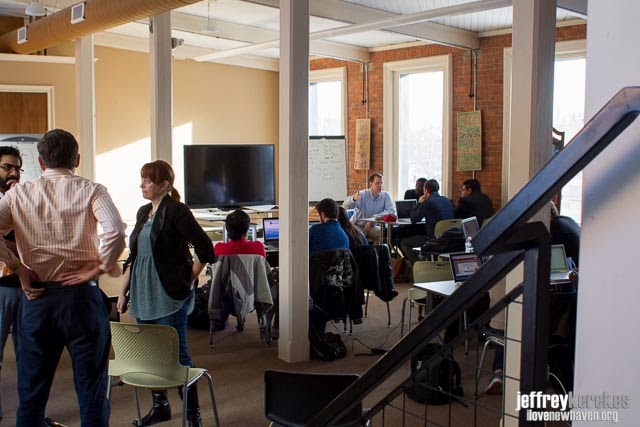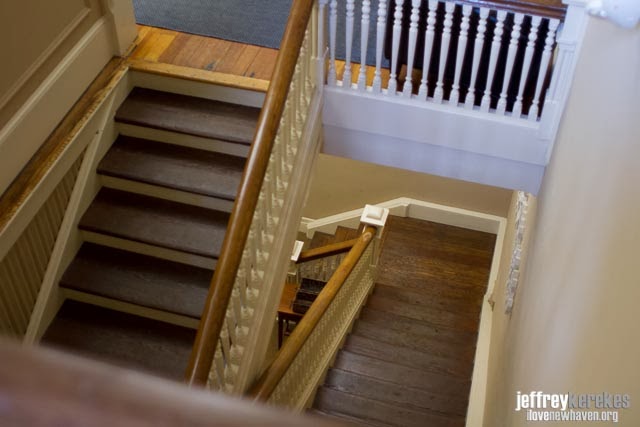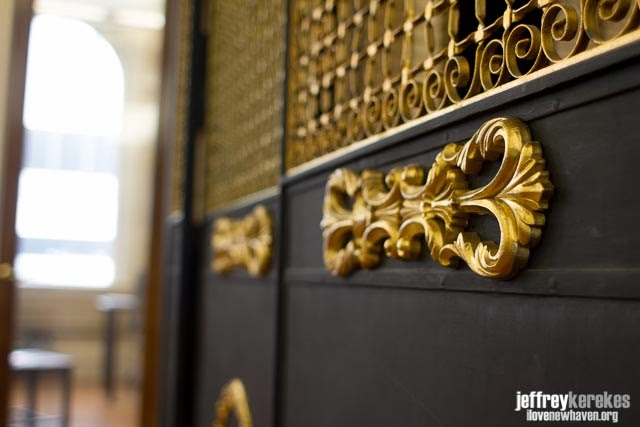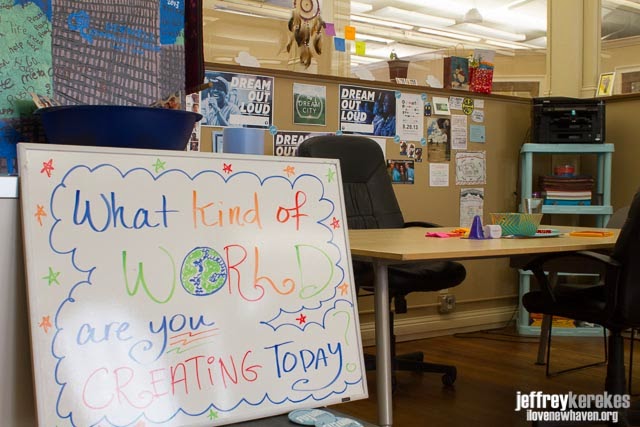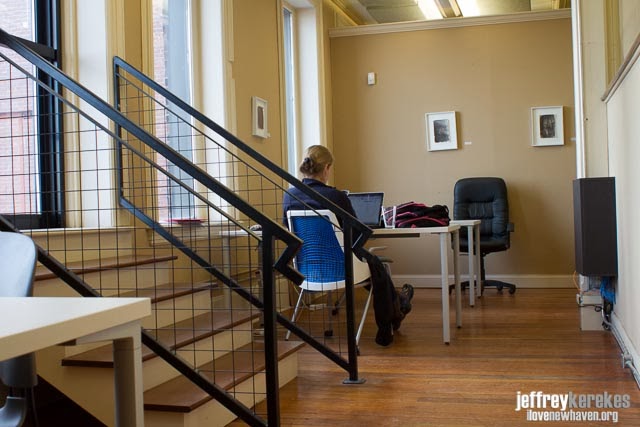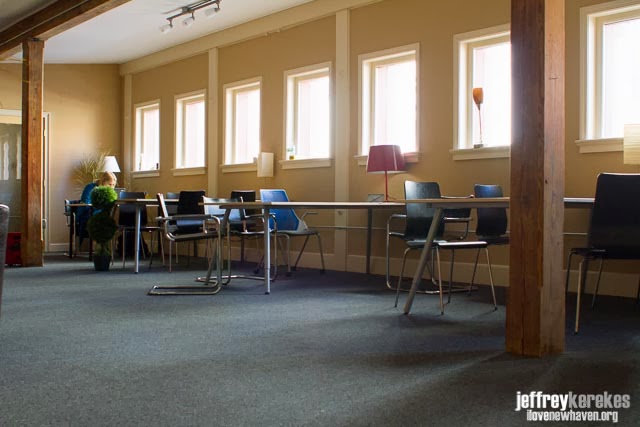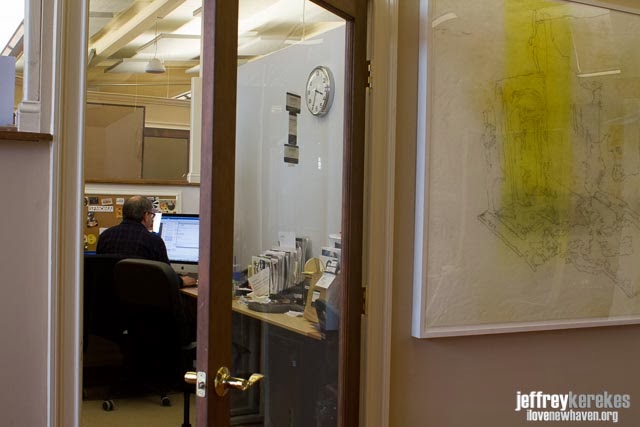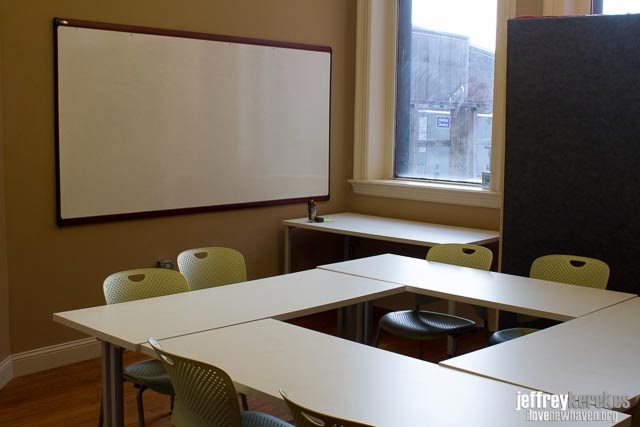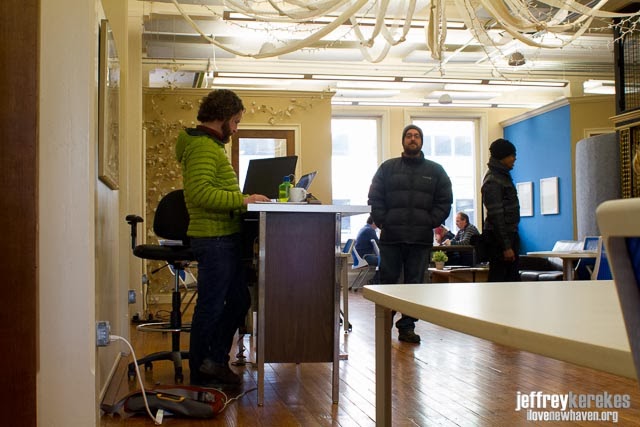 Meet Some Of The Members
Meet Rachel Heerma of the Citywide Youth Coalition. She's been a member of The Grove since they opened and has learned a lot from others as well as made a bunch of friends through her experience here. Learn more about Rachel's organization at www.cwyc.org.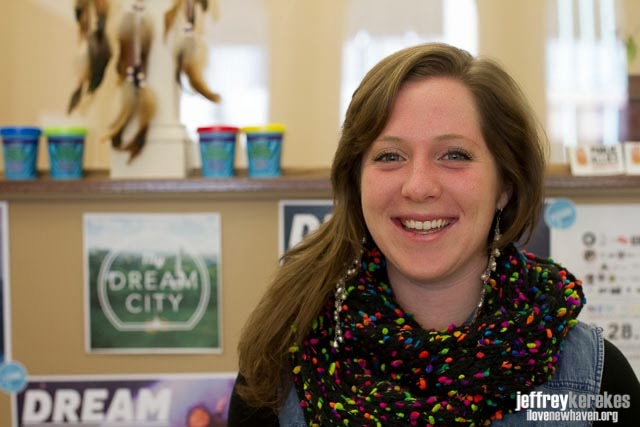 Meet Sarah Tankoos of The Future Project. She's been at The Grove since 2011 and said that "If it wasn't for The Grove, I don't think I'd like working in New Haven so much." Check out the New Haven branch of the Future Project on Facebook.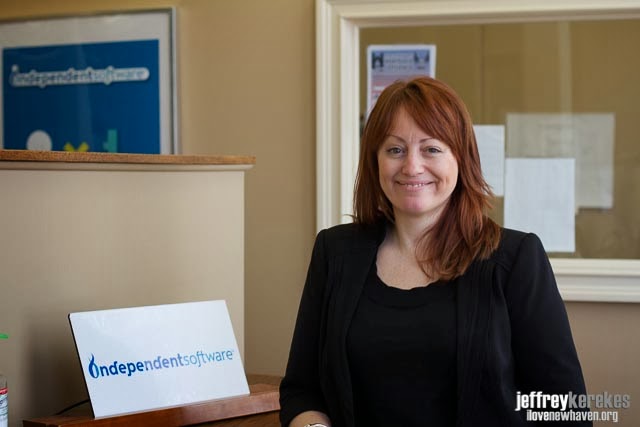 Meet Suzi Craig, Director of Community Development for Independent Software. They do a number of interesting things. One such project is running programs for entrepreneurs with assistance from the state. They help entrepreneurs and start-ups develop web and mobile applications to achieve their vision.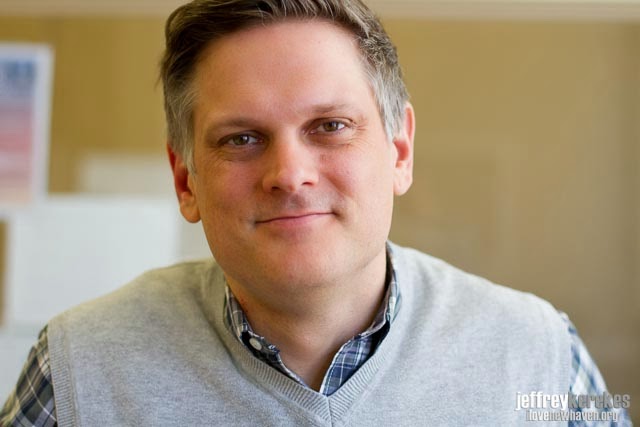 Meet Derek Koch, CEO and Founder of Independent Software. He has found being at The Grove a valuable experience not only for his company, but also since they "Find people valuable to our clients".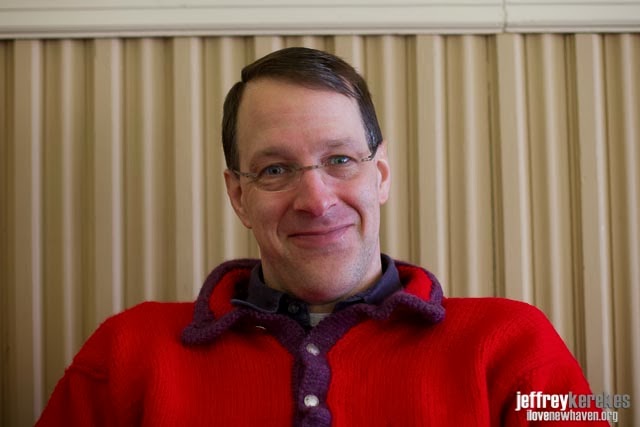 Meet Cary Ward, an apprentice in the A100 Program run by Independent Software where they train and prepare people to be programmers. The best thing he's learned is "How to define 'done,' and how to get there."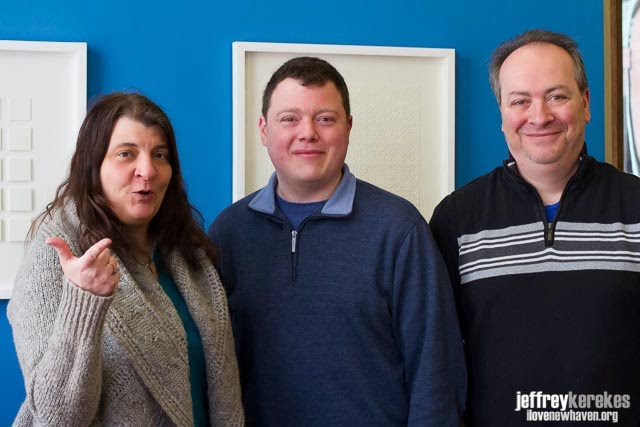 Meet (from left to right) Julia Gouge, Mason Rabinowitz and George Vasilopoulos of Raygun V. They specialize in crowd funding advertising and media campaigns. Their collaboration was born at The Grove.
A Great Way To Check Out The Grove – Free Coffee & Pancakes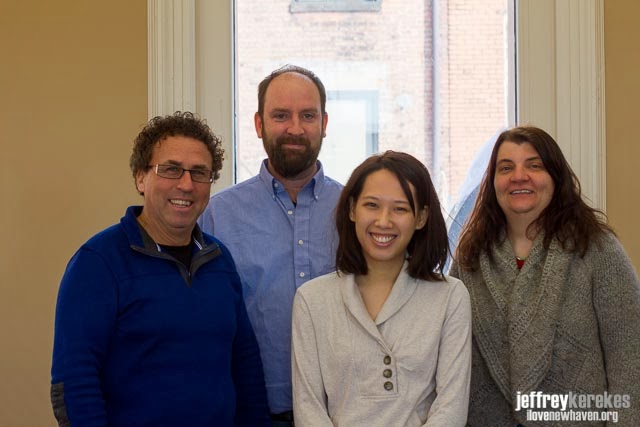 Meet the team from Social Media Sync (from left to right) Glen McDermot, Matt Harris, Winnie Chung, and Julia Gouge. They run a free social media seminar each Tuesday at 9:00-10:00am with free coffee and pancakes for the past three years at The Grove which is open to the members and non-members alike.