Raymond is an exchange student from Hong Kong and was here in New Haven for a one month stay through the Yale-China Association. He reached to out me via Facebook and we met for lunch at Kamal. Ray was interested in seeing New Haven in an authentic way, and also wanted to check out an abandoned factory (by that time he was pretty familiar with my work). A couple Fridays ago we did just that during a half-day Randallized bike tour of Fair Haven. Later that night we had a four-hour, I lost track of how many course meal, at Miya's along with another student in Ray's program.
I was impressed by how much American culture Ray absorbed in the short two weeks he was here: He volunteered at New Haven Reads every day, went to the Mermaid Parade in Coney Island, then the Pride Festival in NYC the following week with his friends, had dinner with his friends and (former) Mayor John DeStefano, and all of the other things I mentioned in the first paragraph. That's just what I know about!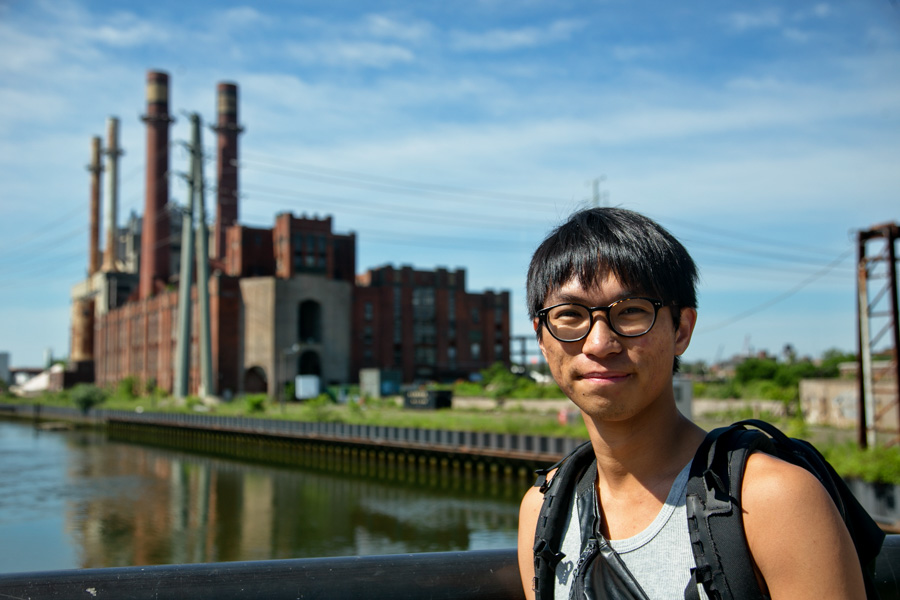 The first stop was to see English Station. I gave Ray a condensed, yet complete synopsis of what the building has meant to us over time and now. I've been in there twice for photos and I'm dying to go back in.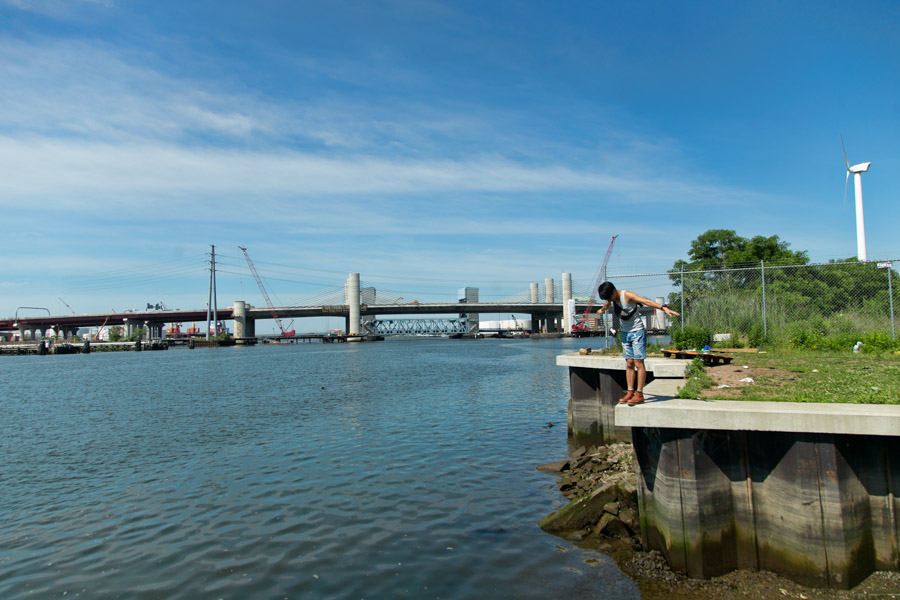 Fishing Spot at the end of Lloyd Street, and also a venue for sometimes illicit activities.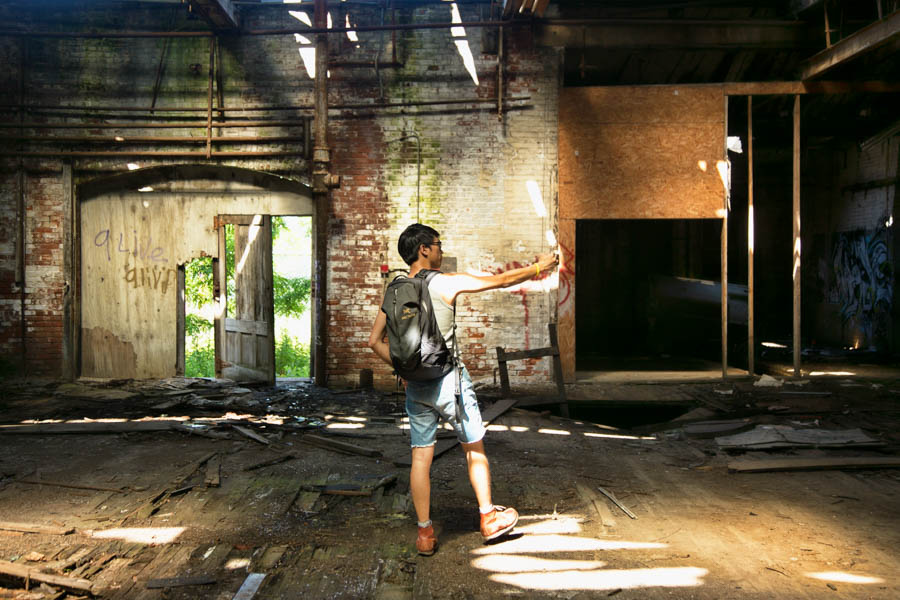 Inside the National Pipe Bending Factory at Lloyd and River Street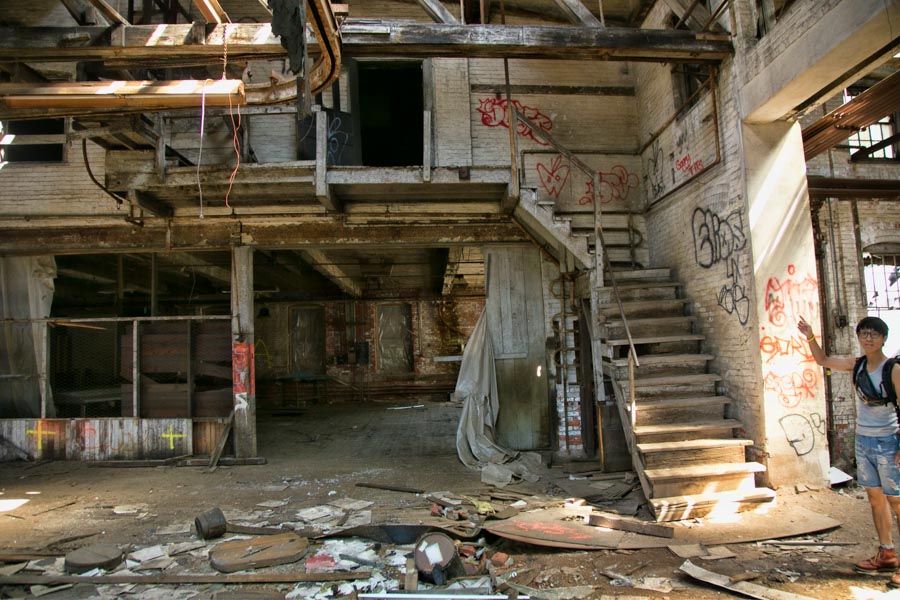 National Pipe Bending Factory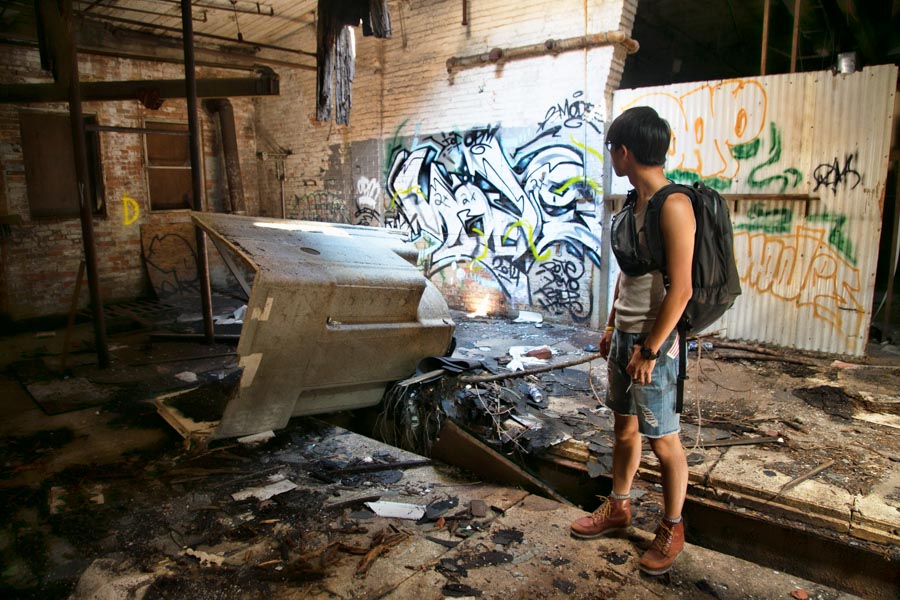 National Pipe Bending Factory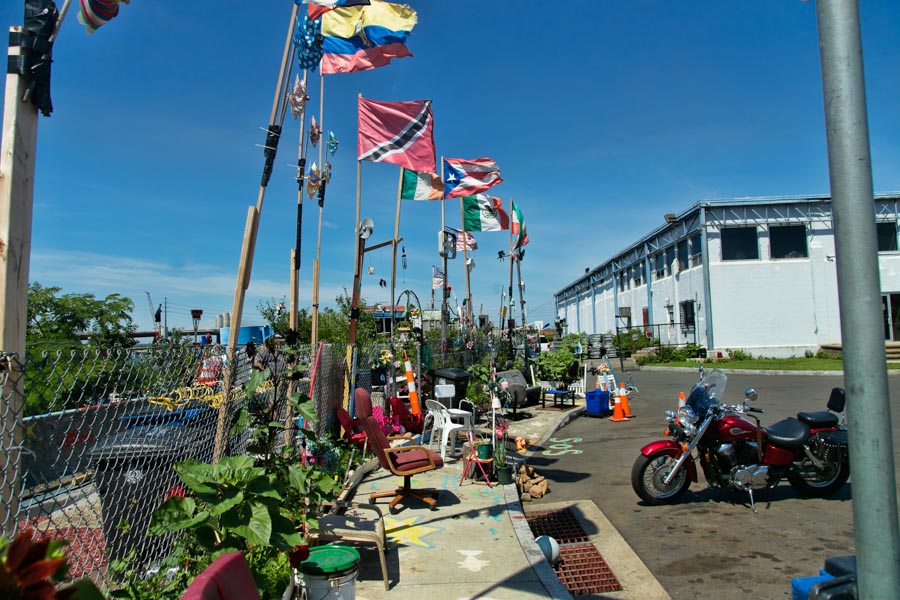 Then we went to go check out Curtis and his reuse/folk art/ sculpture garden/fishing spot at the end of Poplar Street.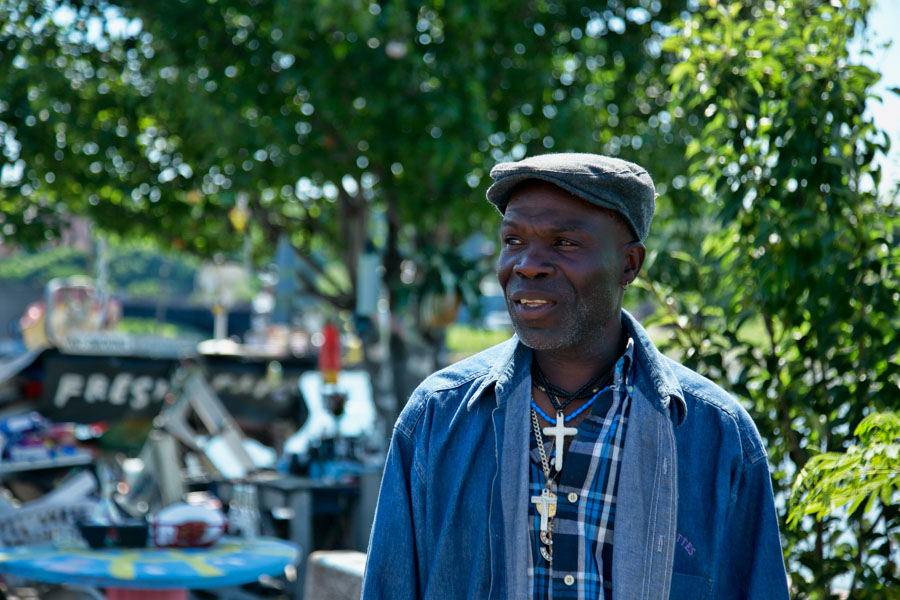 Curtis is an extremely interesting and kind man. I'm going to do an entire post on him and his spot soon,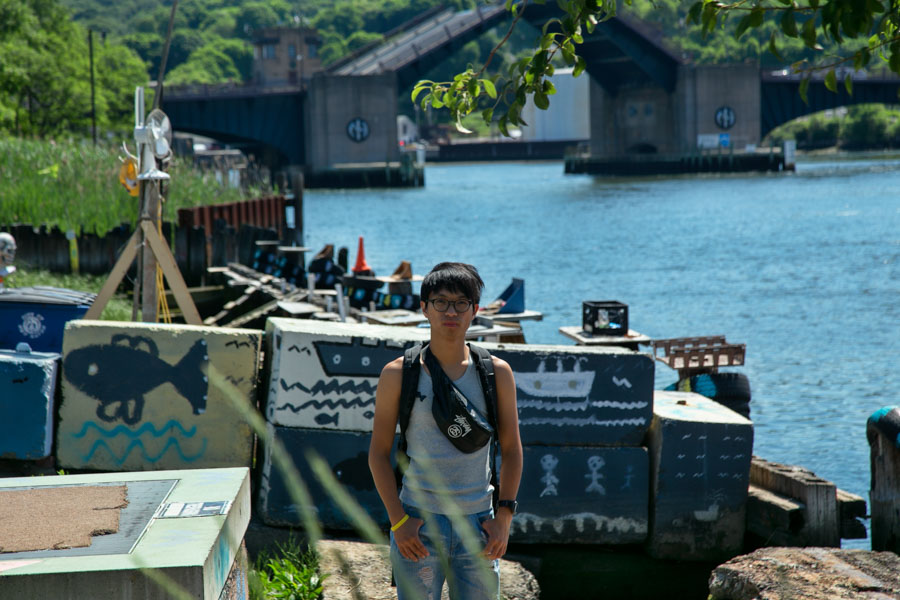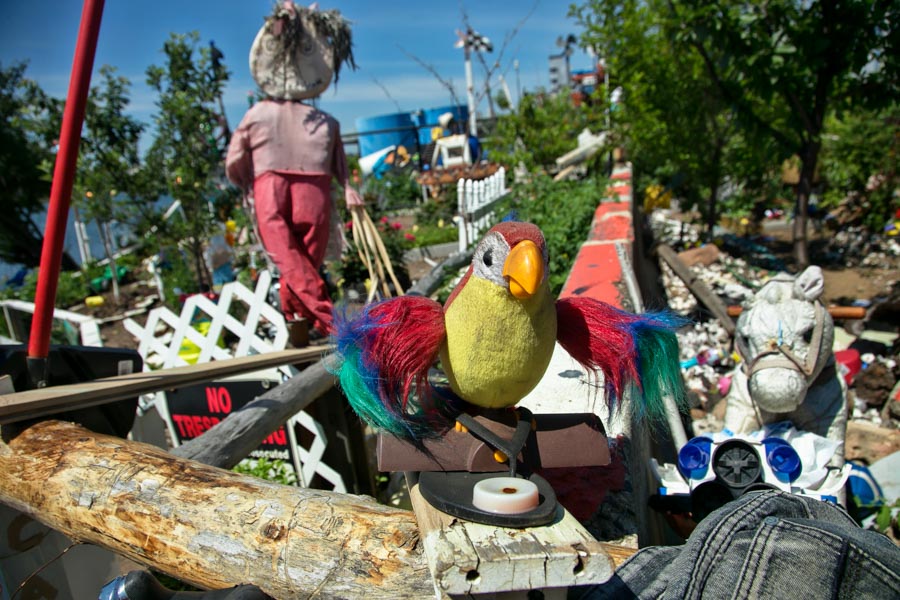 Curtis has given almost every character in his garden a name with a complete back story. The parrot doesn't have one, but in my future post, you'll get to meet some of them.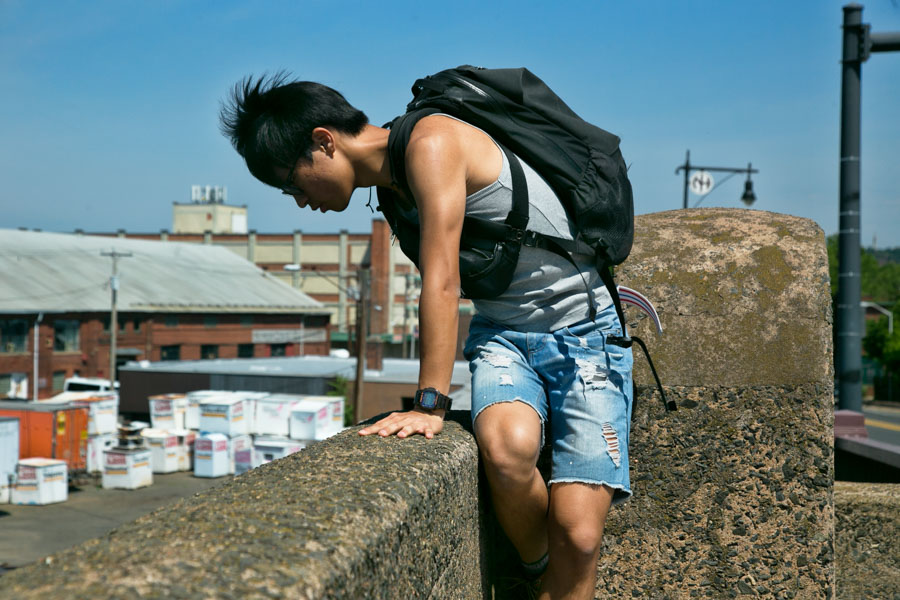 Ferry Street Bridge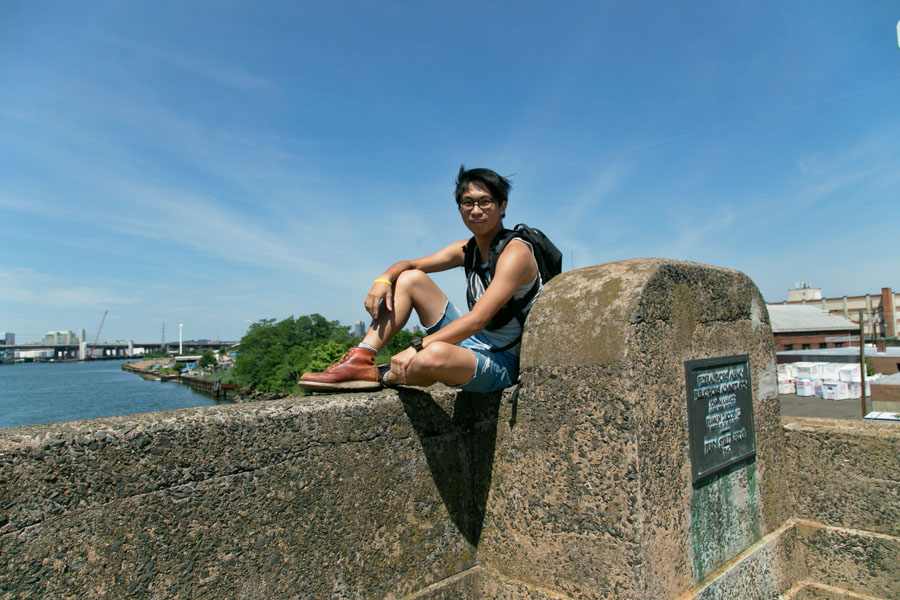 I told Ray to be careful as he jumped up onto the wall and that the river was a long way down. He said we're all too overly concerned about safety in this country.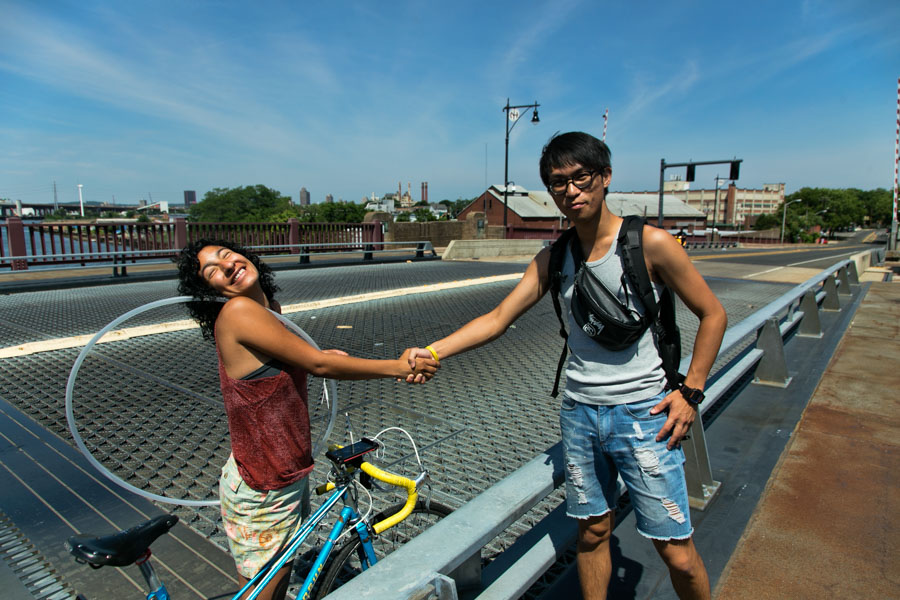 Then Paola was biking by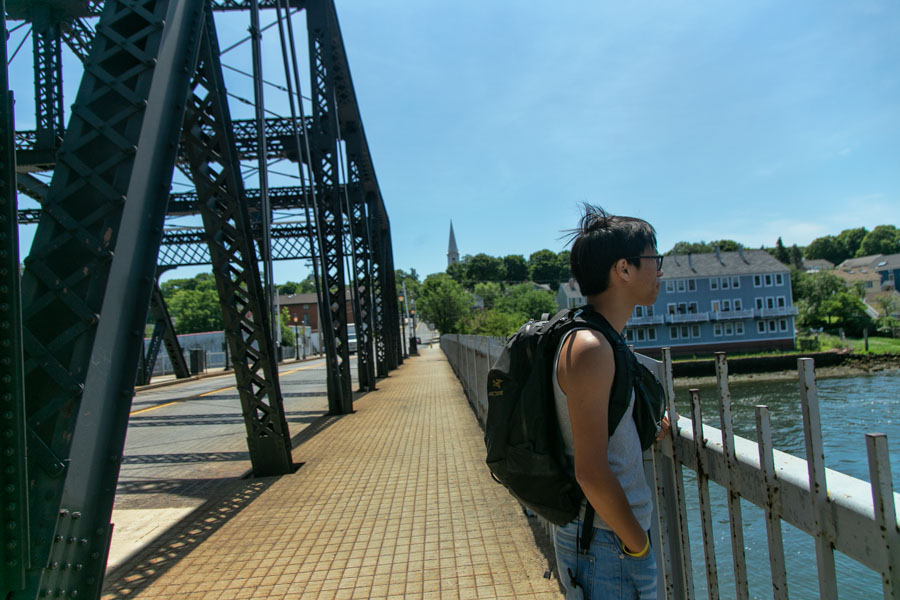 Grand Avenue Bridge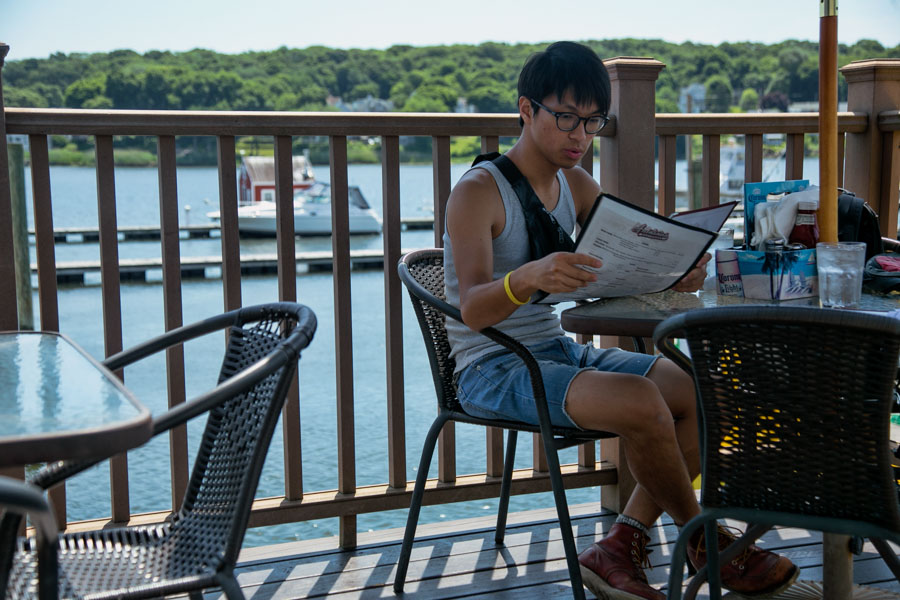 Then we went for lunch at Anistasio's Boathouse Cafe on Front Street for the food and the view.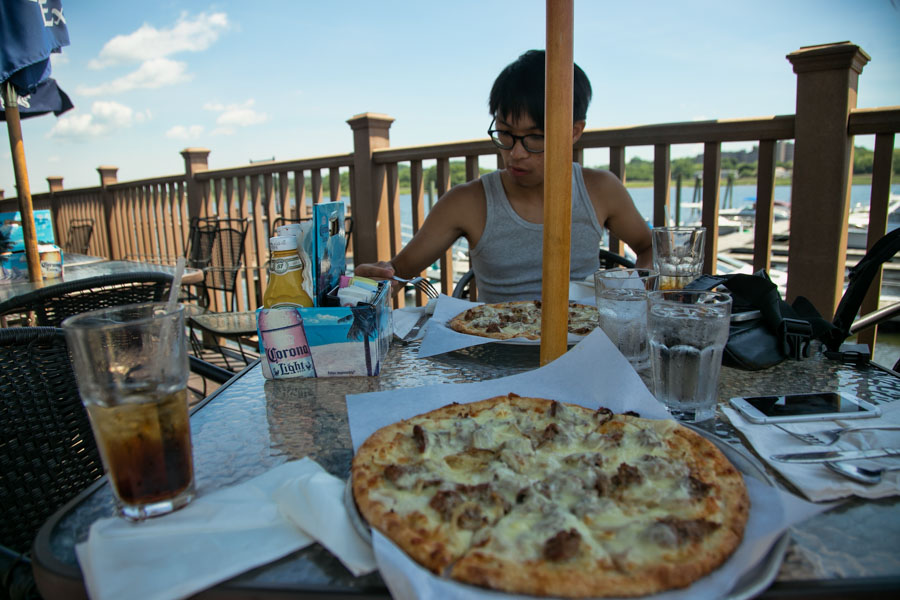 We ended up getting a steak, cheese, and onion, pizza special. It certainly wasn't a traditional New Haven pie, yet it certainly was delicious!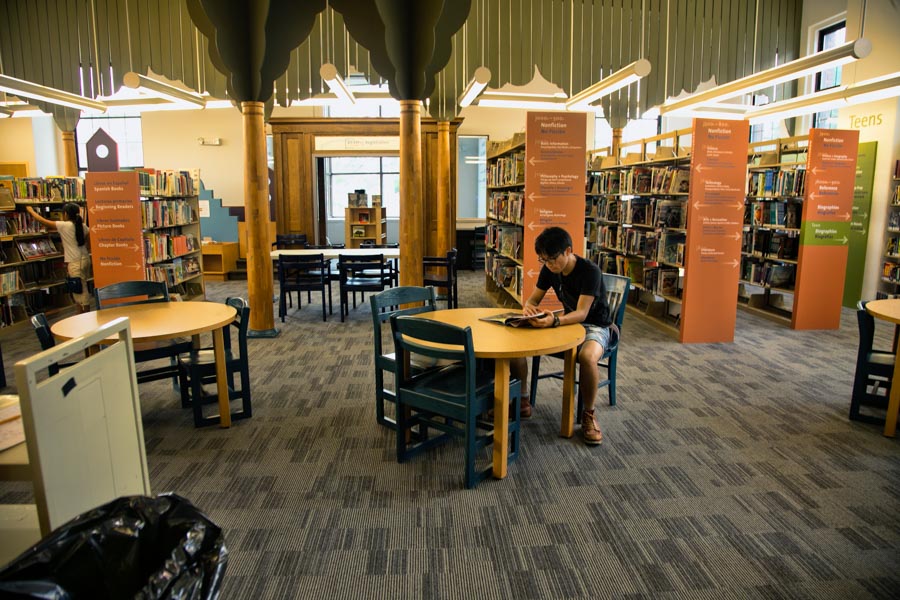 The tour concluded at the Fair Haven Library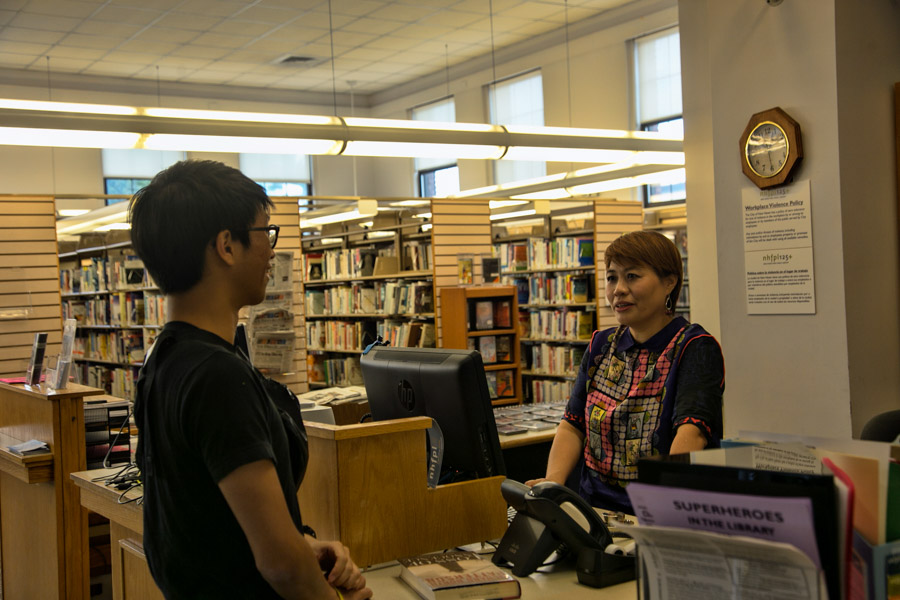 Xia Feng, an administrator at the Library and Ray were speaking Chinese (not sure the dialect).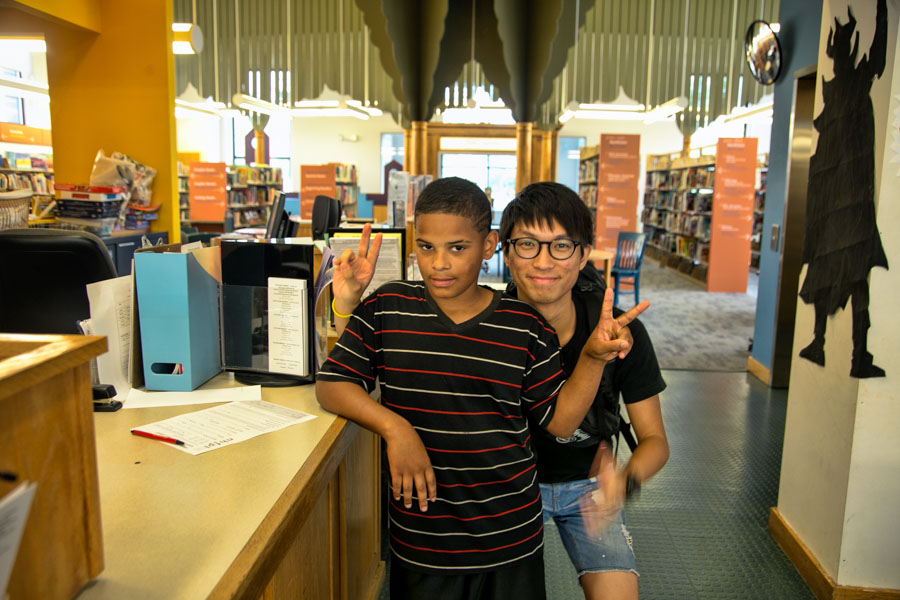 Justin remembered me from a photography table I had at a career fair at Lincoln Bassett school in the beginning of the year.