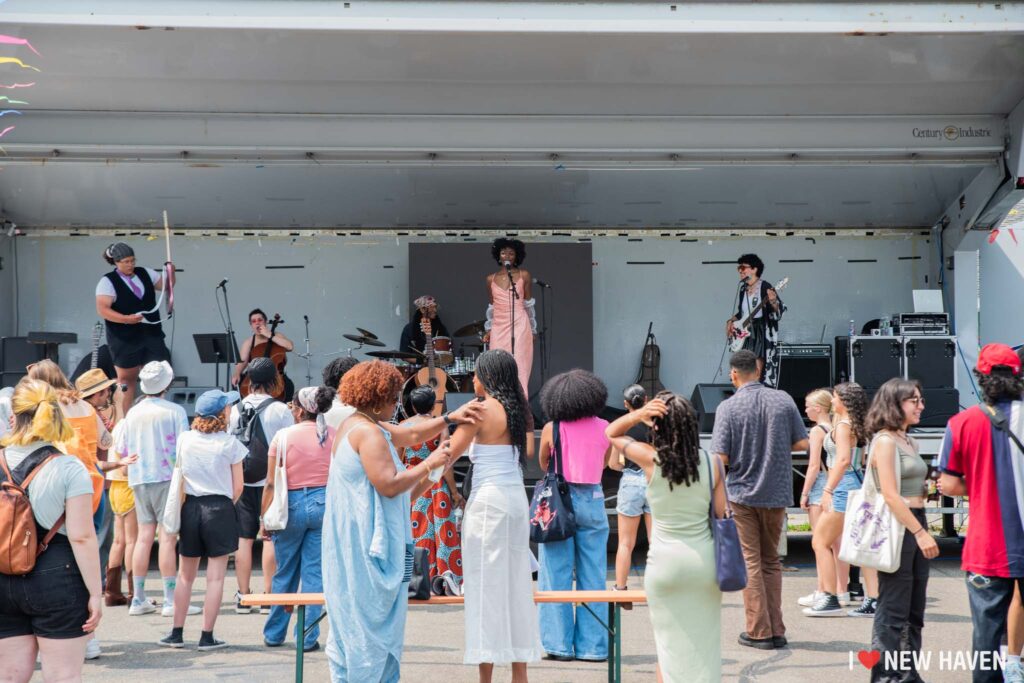 A festival within a festival is what I would call the Seeing Sounds festival. In it's second year, the week long festival included a series of events and activities held at the Edgewood Skate Park in the Westville area of New Haven. The vendors ranged from custom clothing and artists. The music in the air was just as eclectic as its audience. Performing on 2 stages you had a chance to witness some of Connecticut newest and brightest stars.
Seeing Sounds is a BIPOC centered cultural brand and event hub founded by New Haven based artist, Trey Moore. Seeing Sounds wants to make a significant impact on communities by creating space and equitable opportunities for artists and for people to connect, socialize, and express themselves through art and culture.
While there, we got to taste the wares of some amazing local IPA and hard ciders. The beer garden was sponsored by Change in the Air Foundation. I could not leave without watching donuts being made by Many Donuts. Can't wait for next years festival.
For more photos follow I Love New Haven on Instagram: @ilovenewhaven and I Love New Haven on Facebook