After the weeks filled with Winter-like weather, I was hoping that we would finally have Spring. Though it is still quite cold outside, some flowers are blooming, and it seems like it might almost (really) be Spring…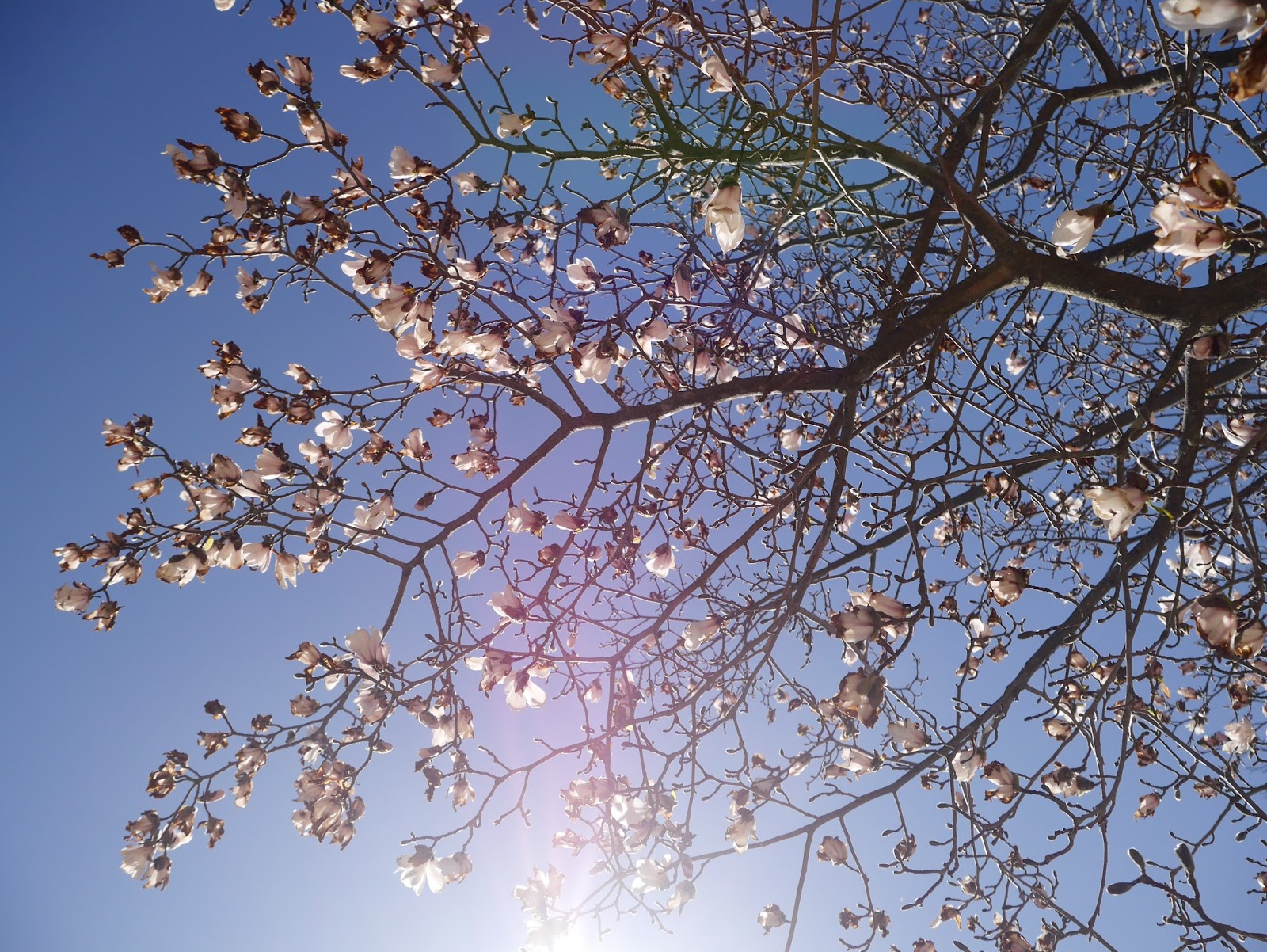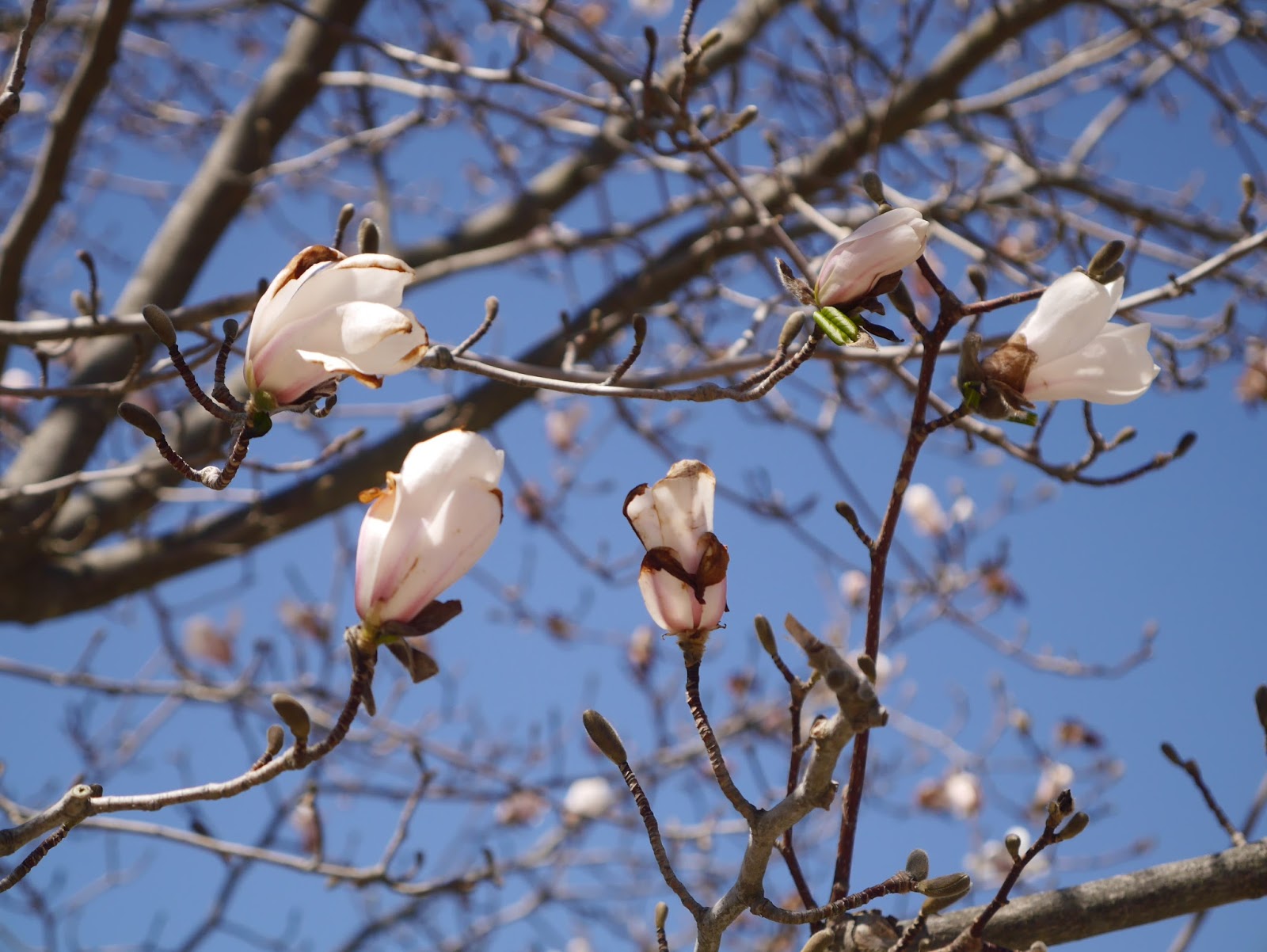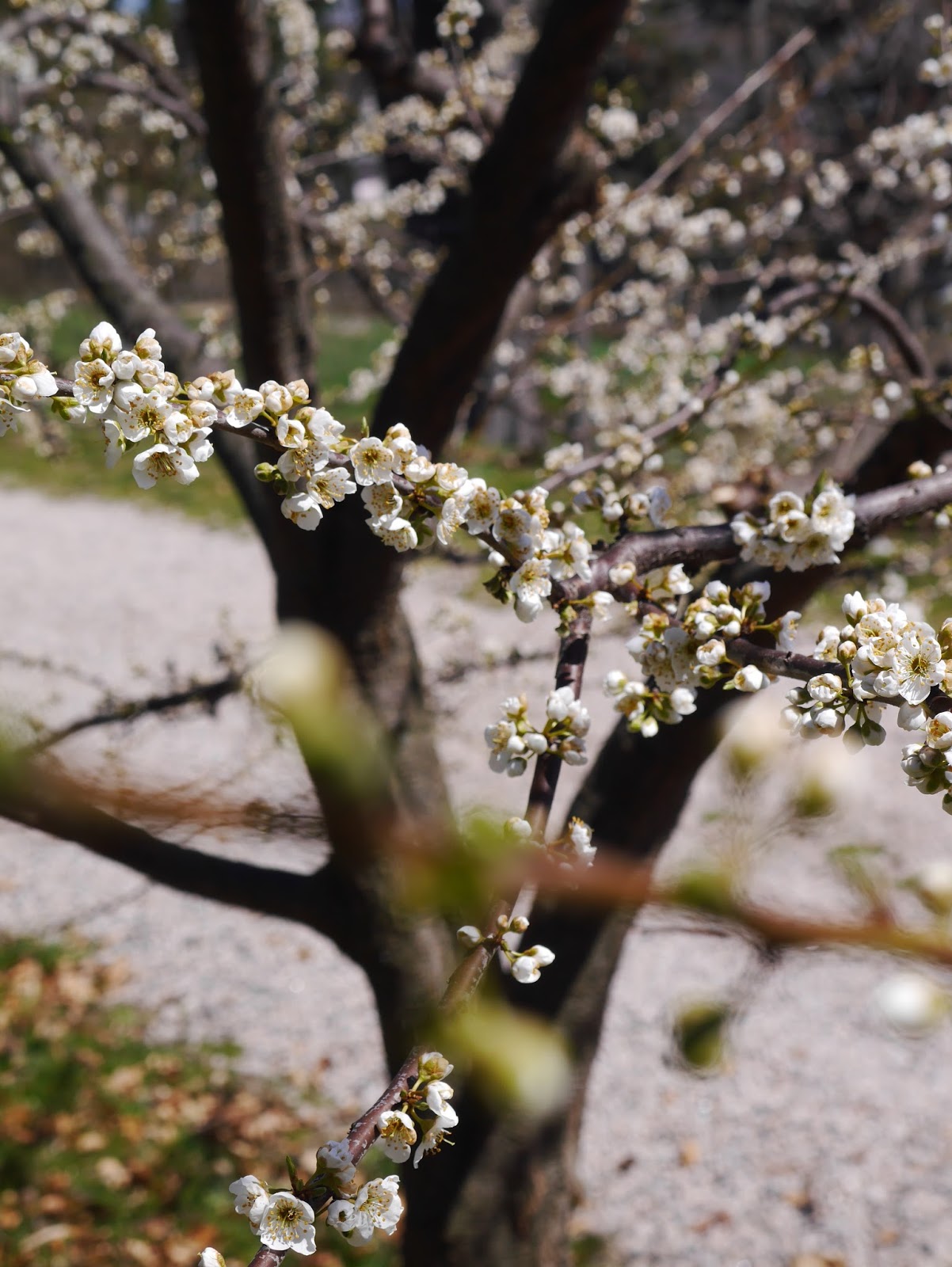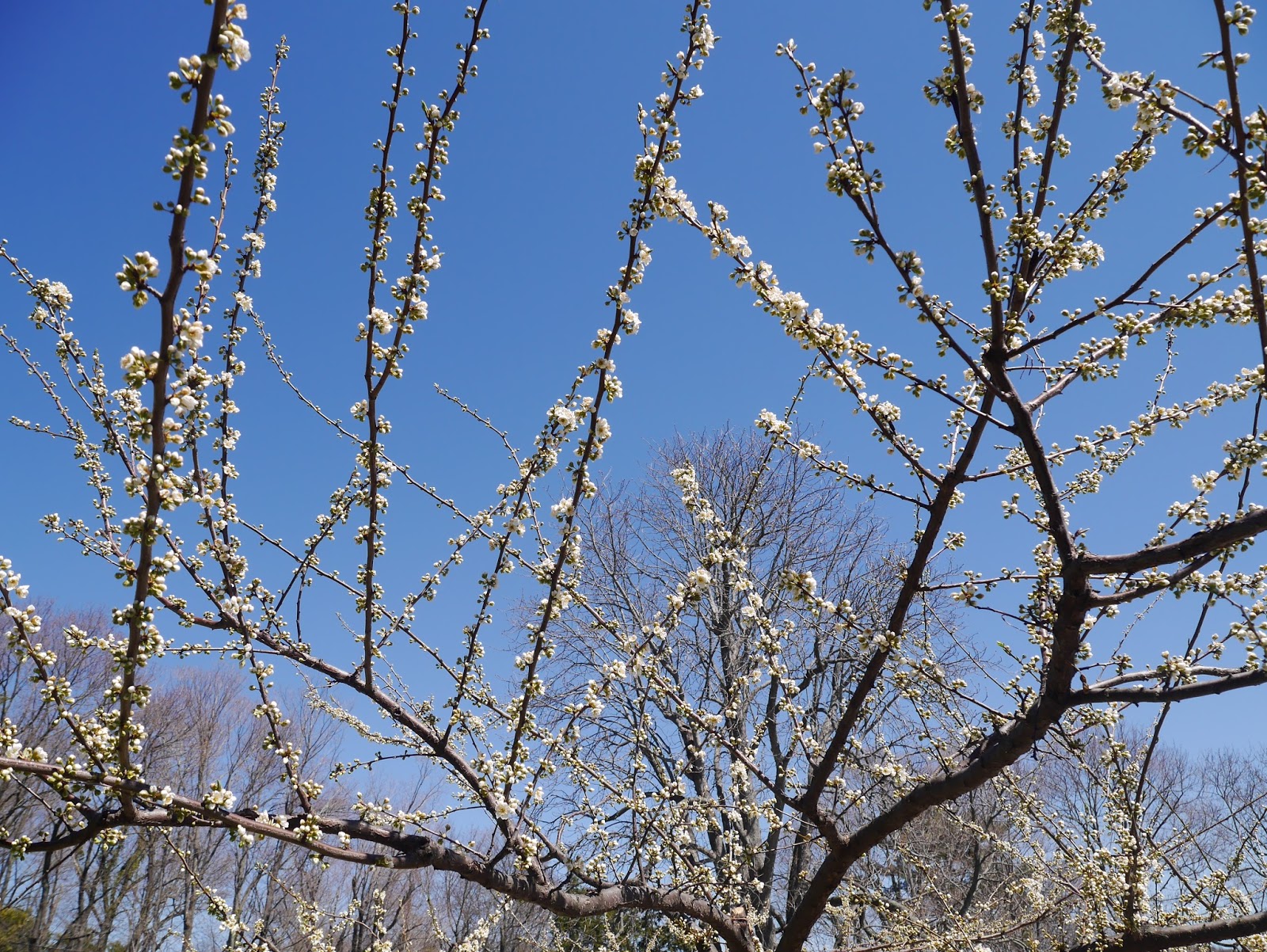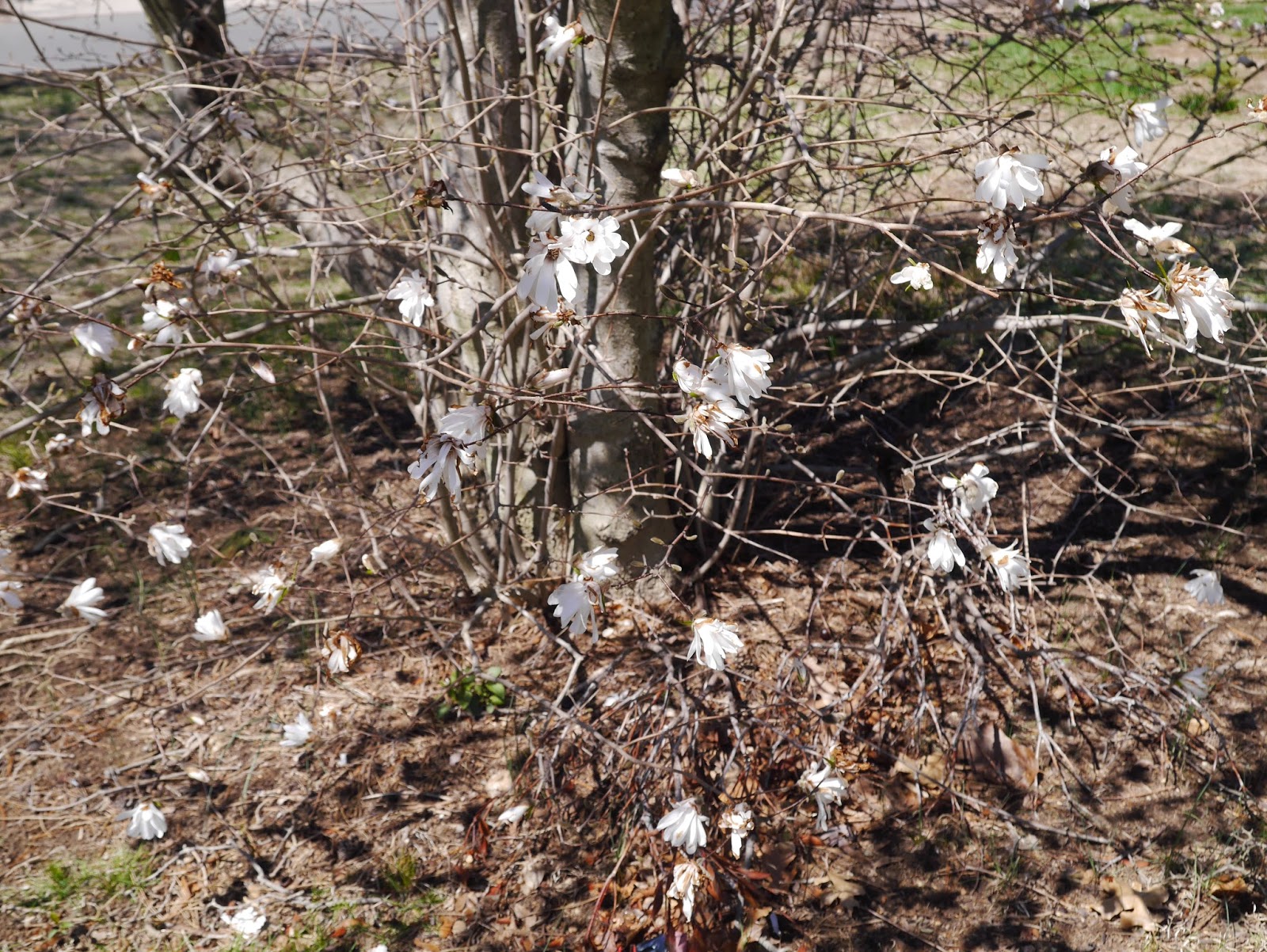 Fresh white flowers among old branches.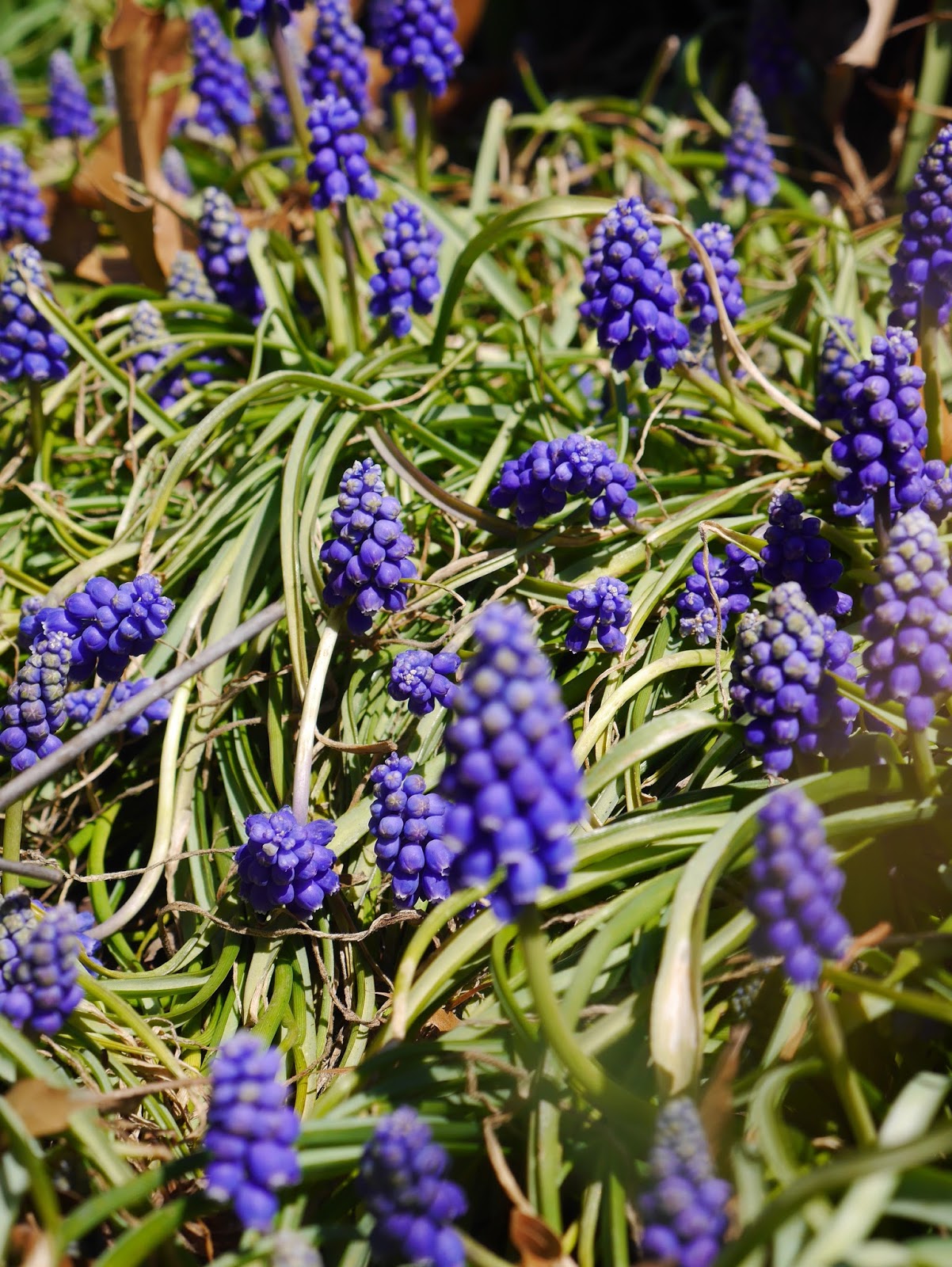 These flowers kind of look like mini grapes! (Or is that just me…)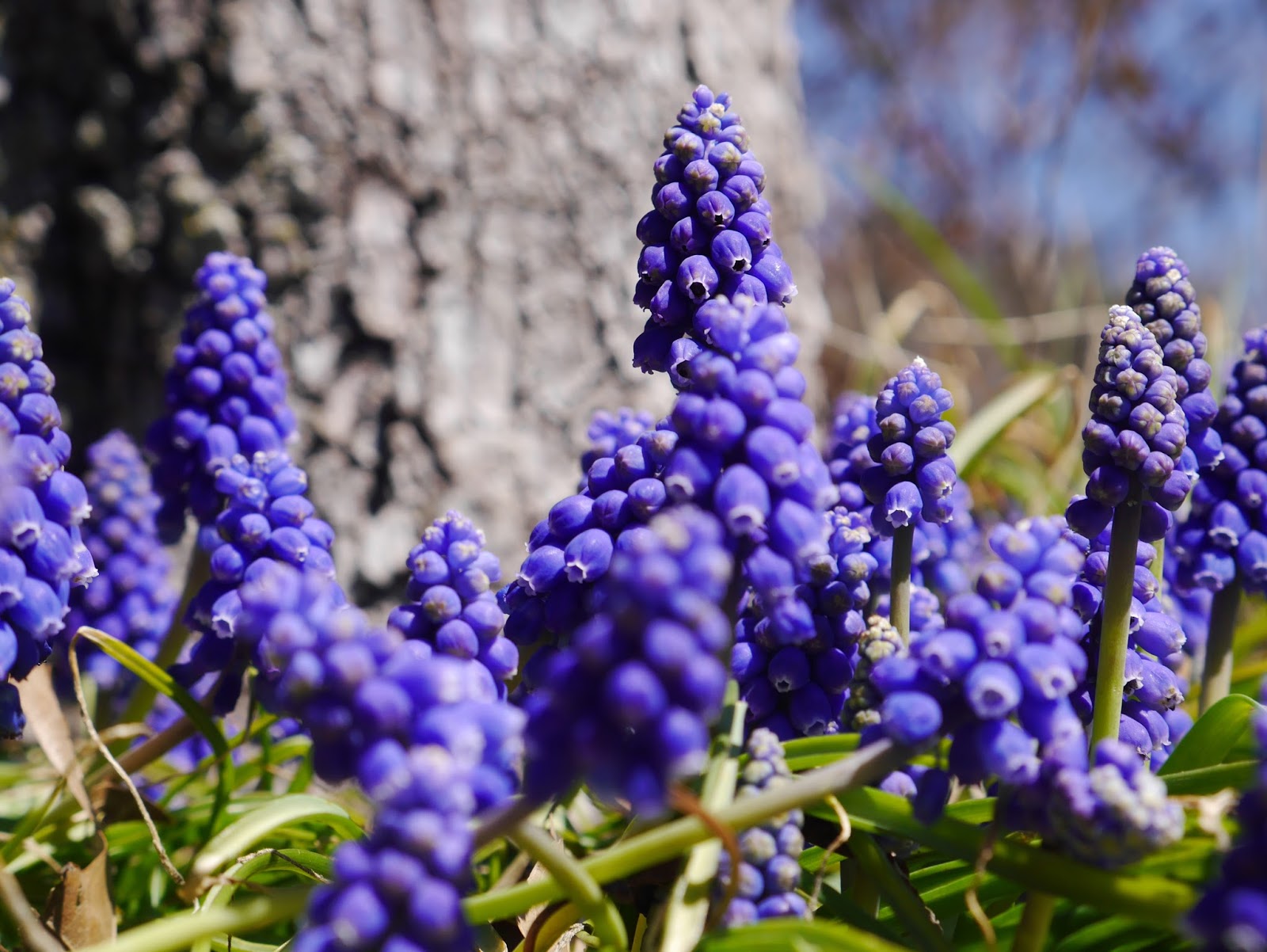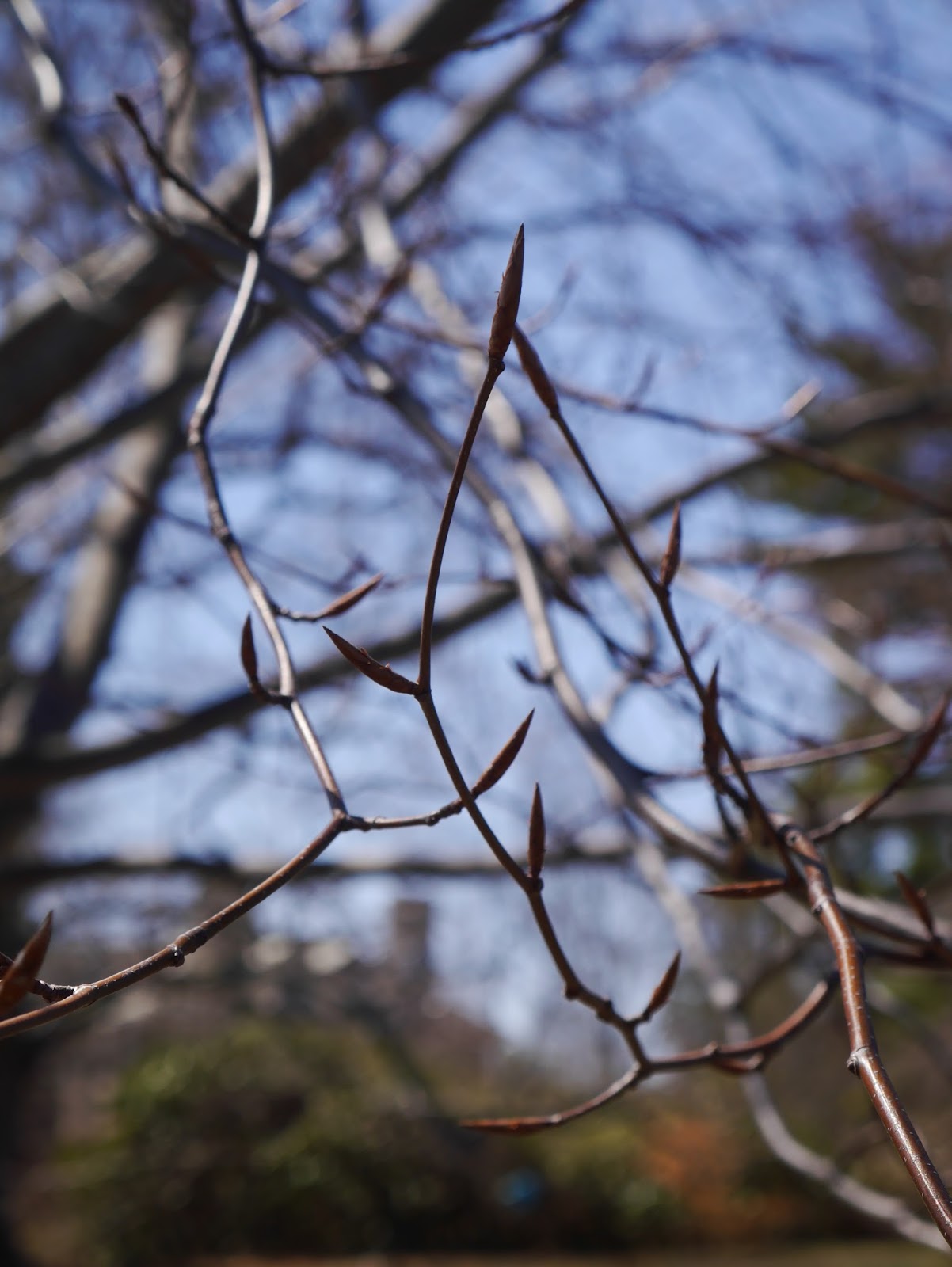 Something new is budding…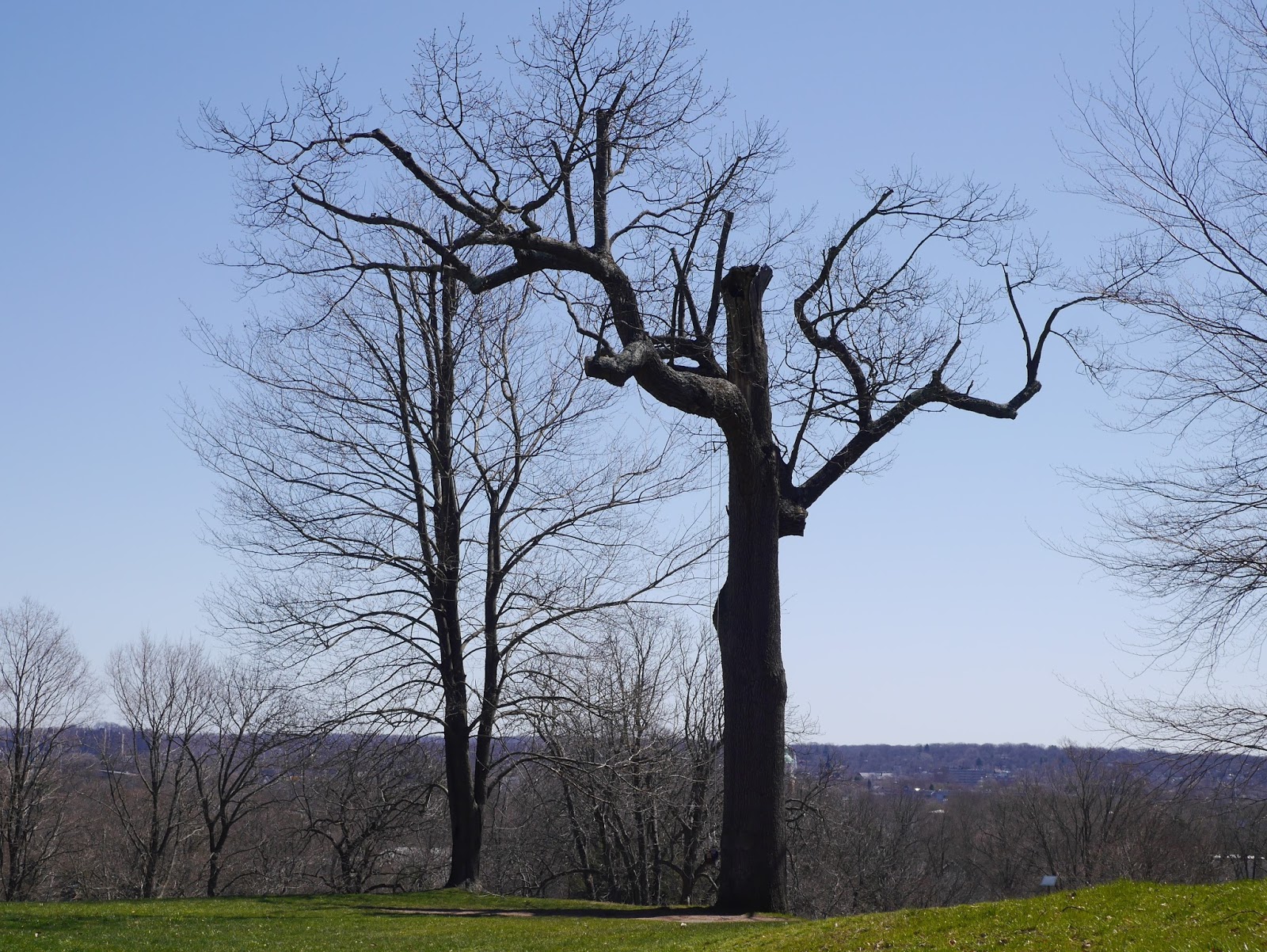 Green grass and bare branches.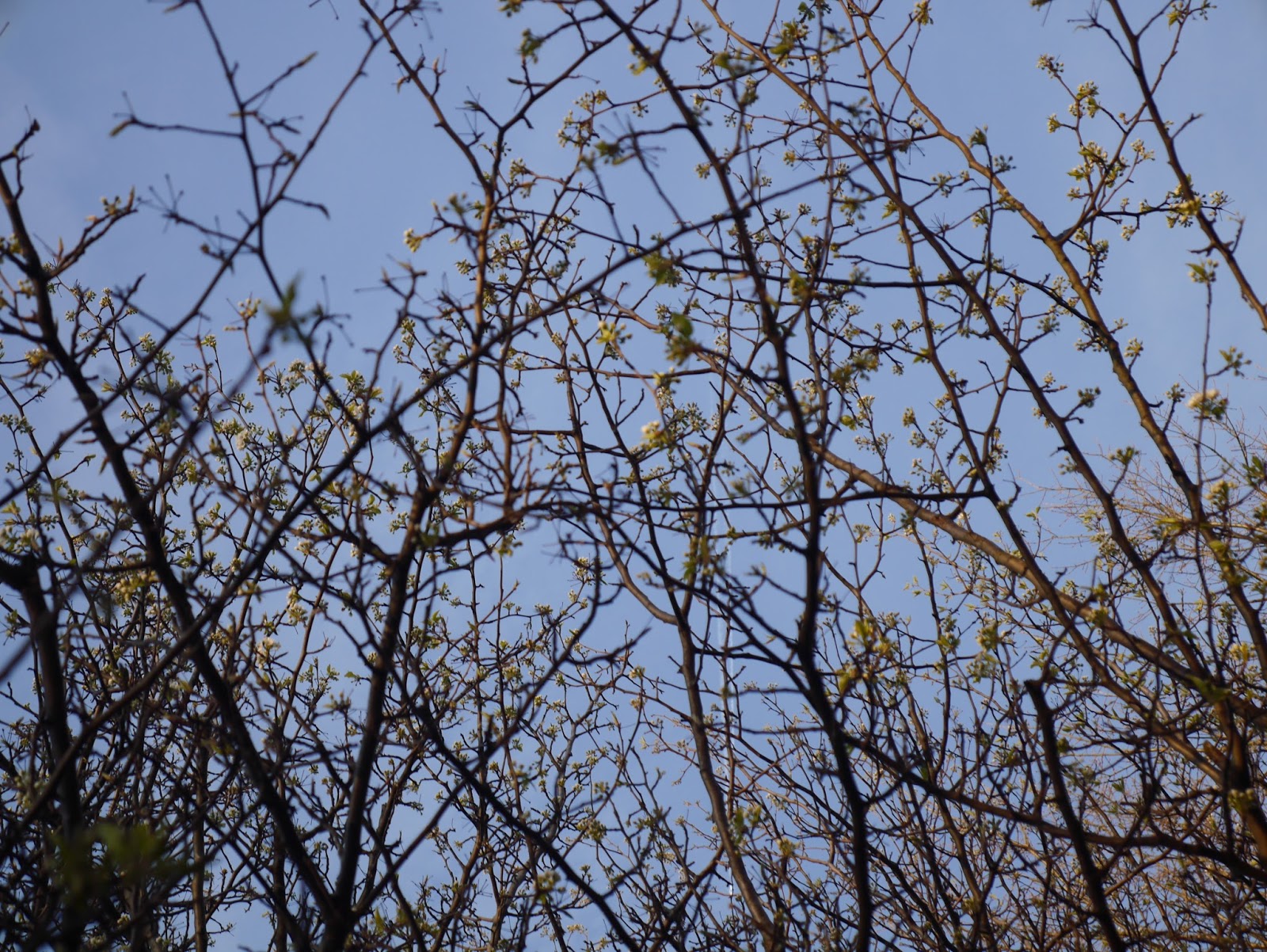 A tangle of branches and budding flowers.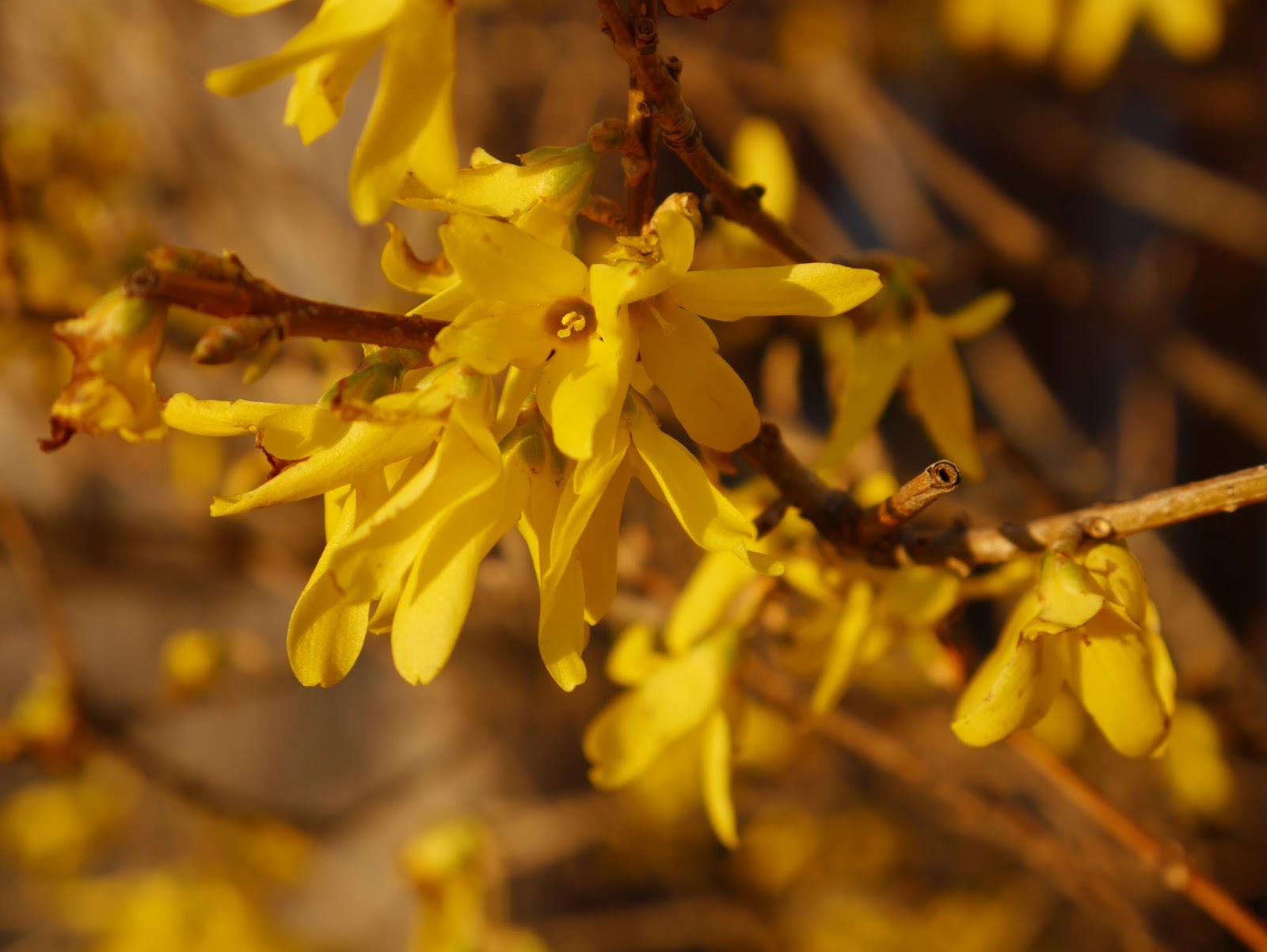 Flowers caught in the sunset light.