GNHCP is an amazing Rescue/Neuter/Release organization
(not a place to drop off pets)
and through the tireless work of their volunteers, they always have
wonderful cats & kittens available for adoption.
Take a tour with us, of this awesome cat shelter.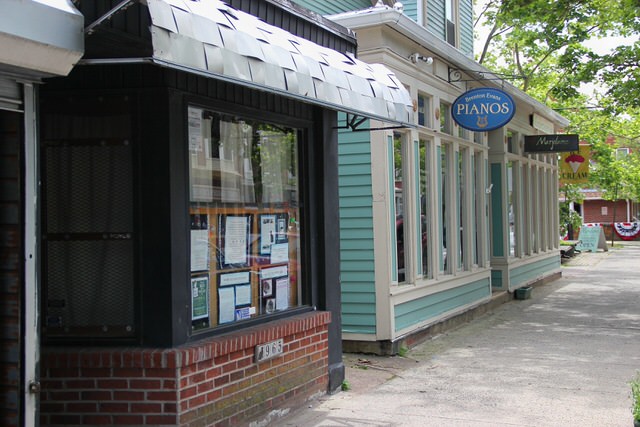 The Greater New Haven Cat Project is on lower State Street, contact them at (203)782-CATS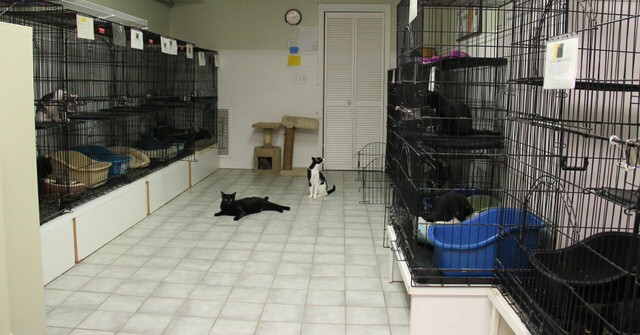 Each cat has its own cage with food, water, & bed, and also gets roaming time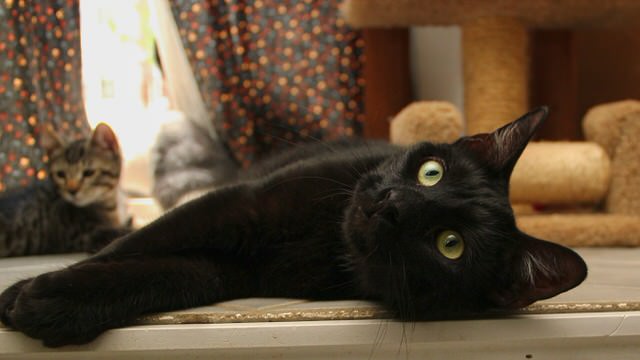 The window is a favorite spot to relax in… just ask PJ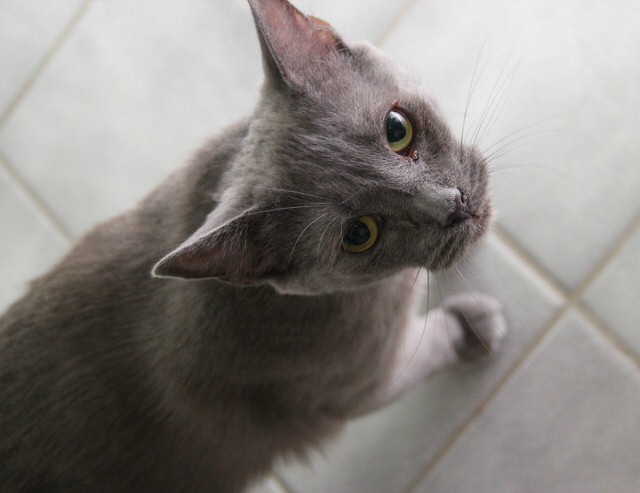 Derica is extremely friendly and begins purring right away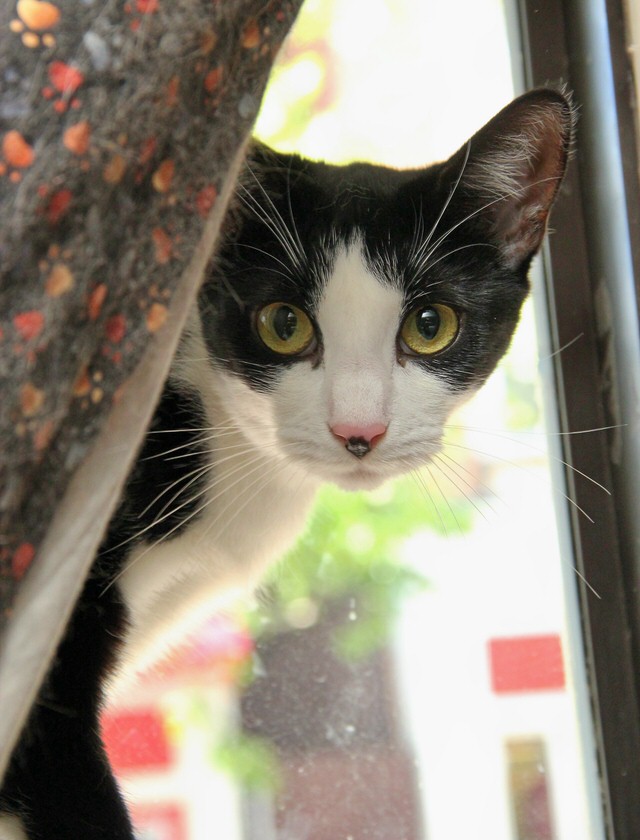 Mimi In The Window (her sibling is also available)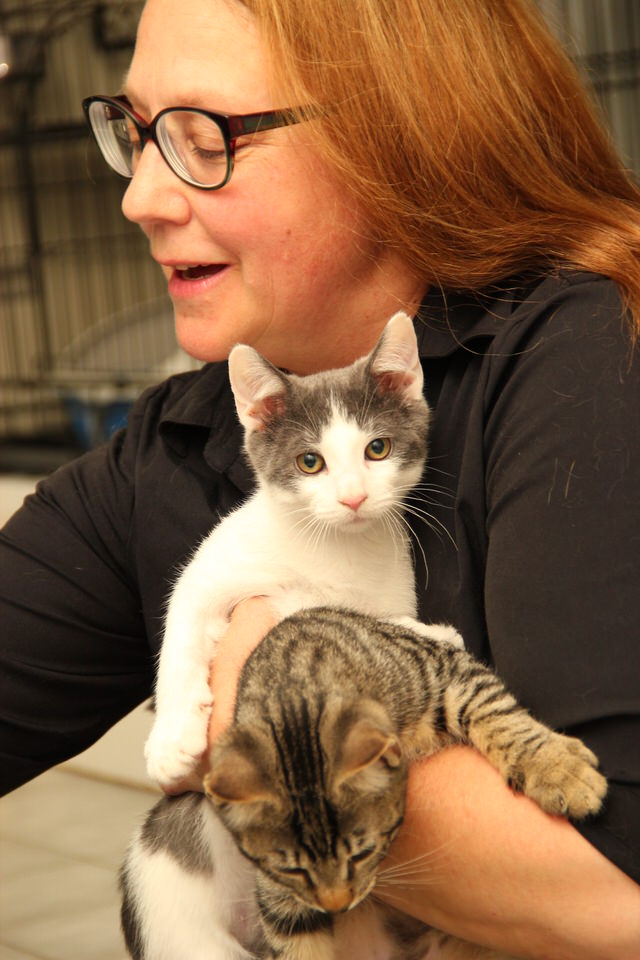 Greater New Haven Cat Project president, Cheryl DeFillipo, with Walter & Romeo.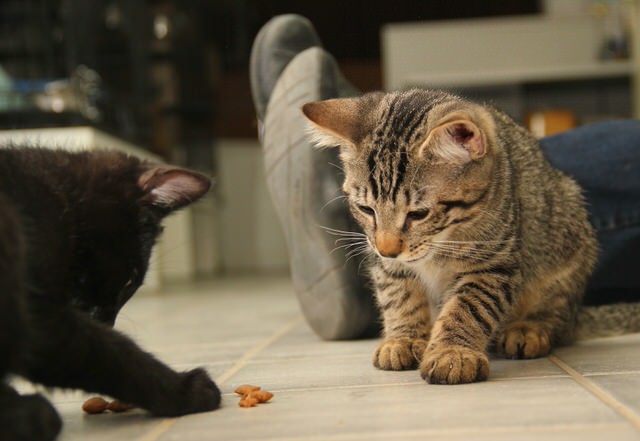 Cats are one of the few animals who sometimes enjoy playing with their food…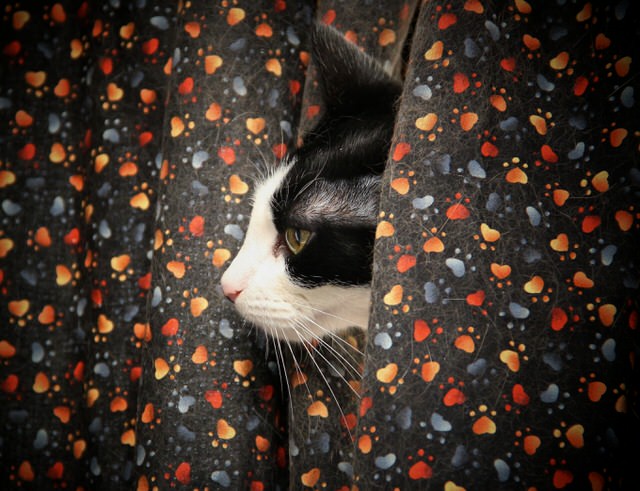 Mimi peers out from behind the curtain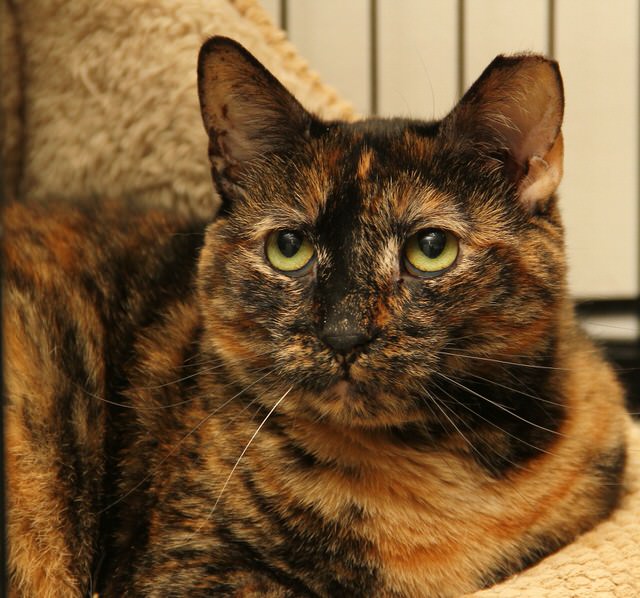 Jenna is a Tortie Calico Cat
Brownie is a very sweet, shy girl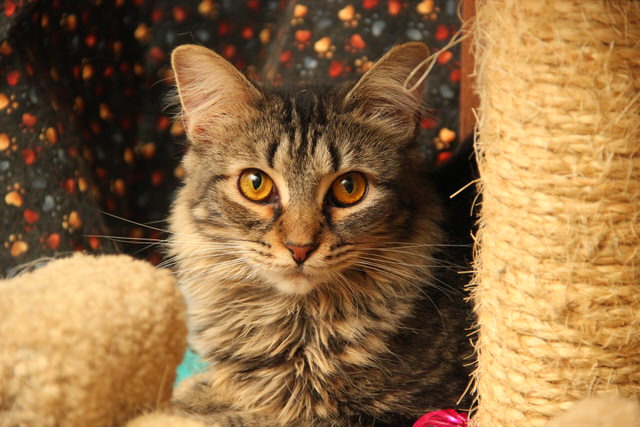 Suze the Maine Coon – her sibling, SJ is also available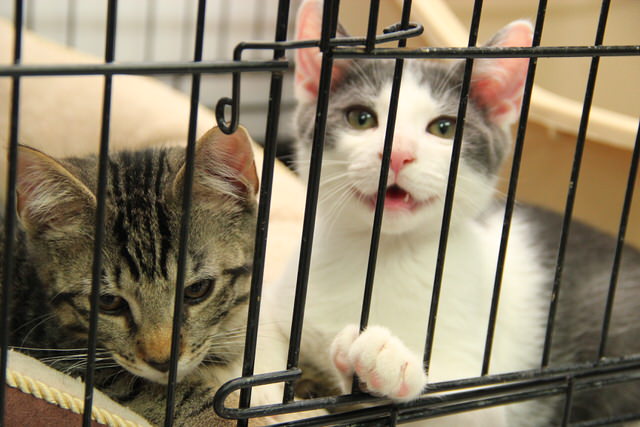 Romeo & Walter saying "Hello, adopt me!"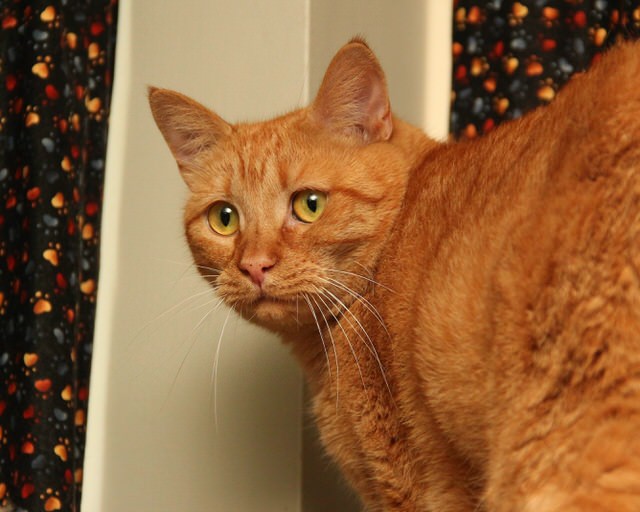 Kyla, the orange Tabby Cat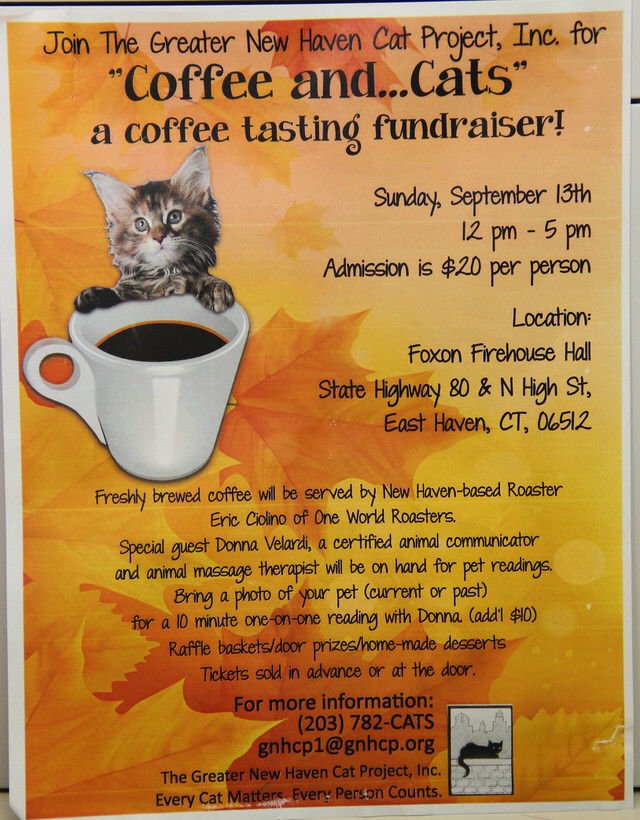 A Fundraiser In September — for more info, Click Here
All Photographs © Mike Franzman
but sharing is enthusiastically encouraged