The Q Bridge: Under construction for decades, now nearly complete.
To celebrate, City Of New Haven threw a Grand Opening Party on the bridge,
before it opens to vehicular traffic September 28th.
Some highlights from the event: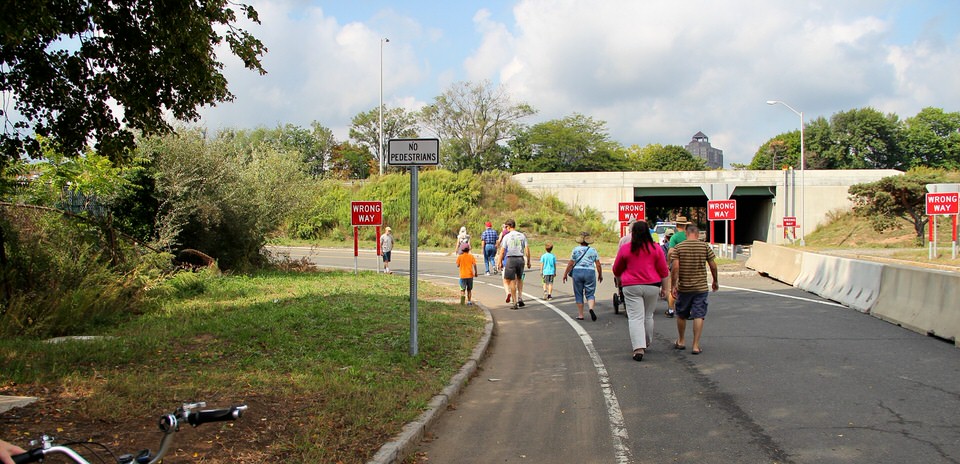 A strange sight, to see residents walking up the highway exit ramp!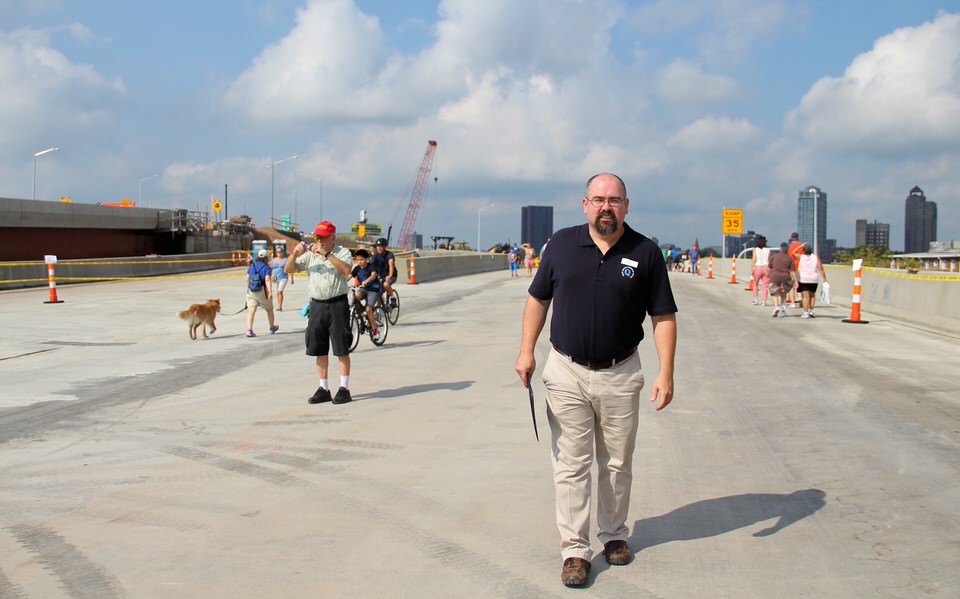 Jeff was on hand to answer questions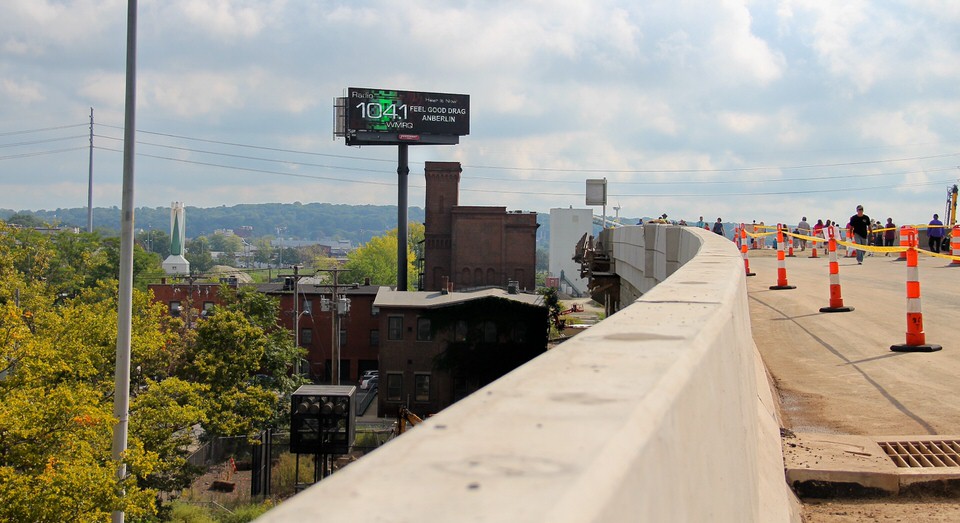 Half View / Half Bridge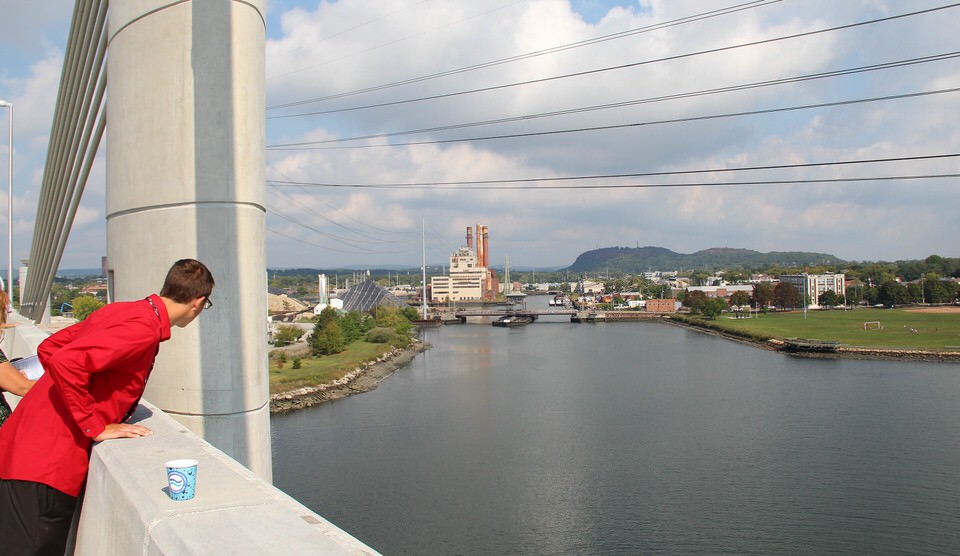 Peering Over The Edge!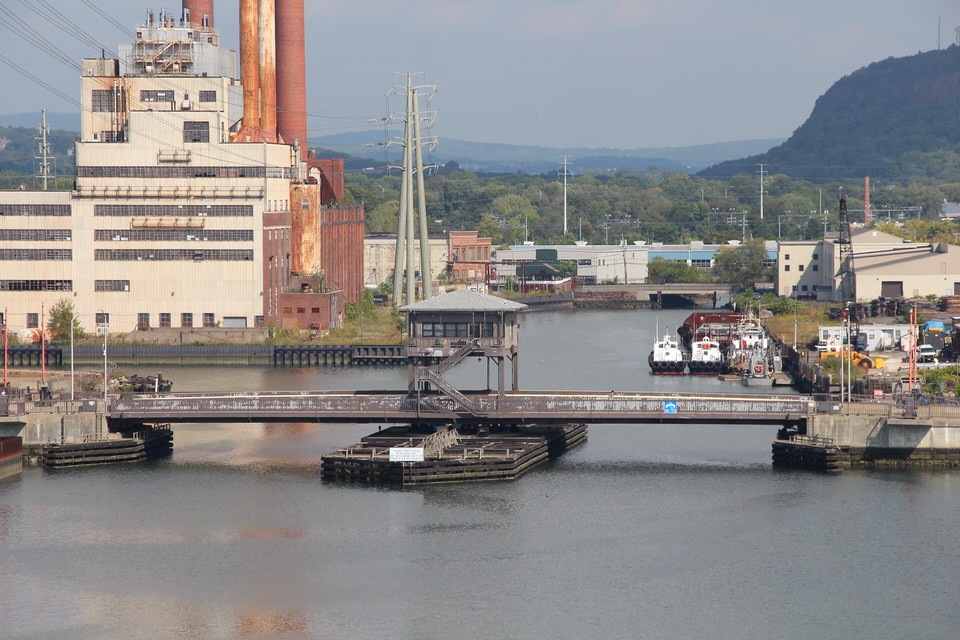 a view of the Chapel Street bridge below, as seen from the new span of the Q-Bridge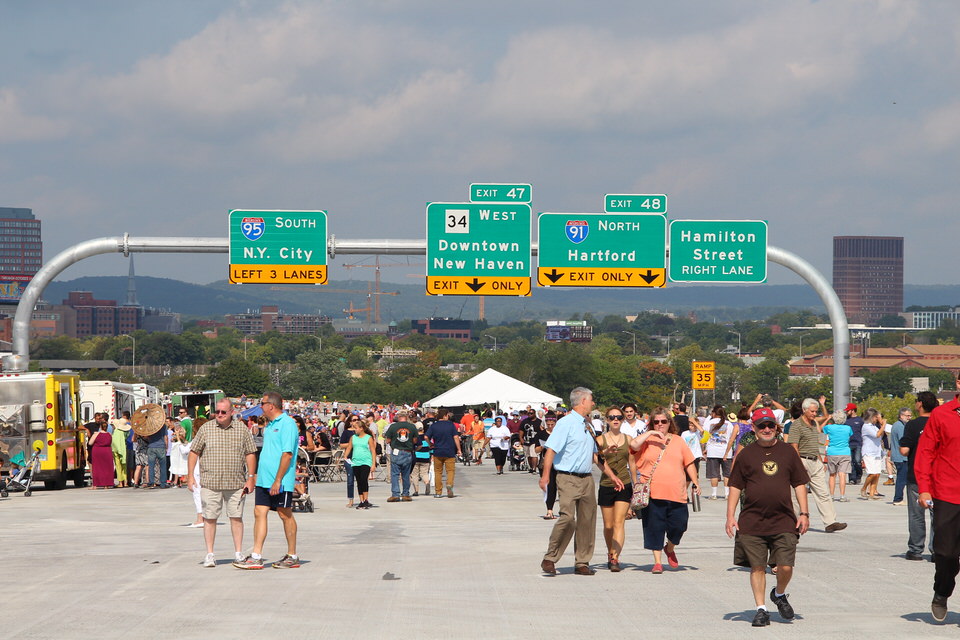 Pedestrians On The Roadway? Just for today's celebration– the bridge opens 6am, Monday Sept 28, more info here.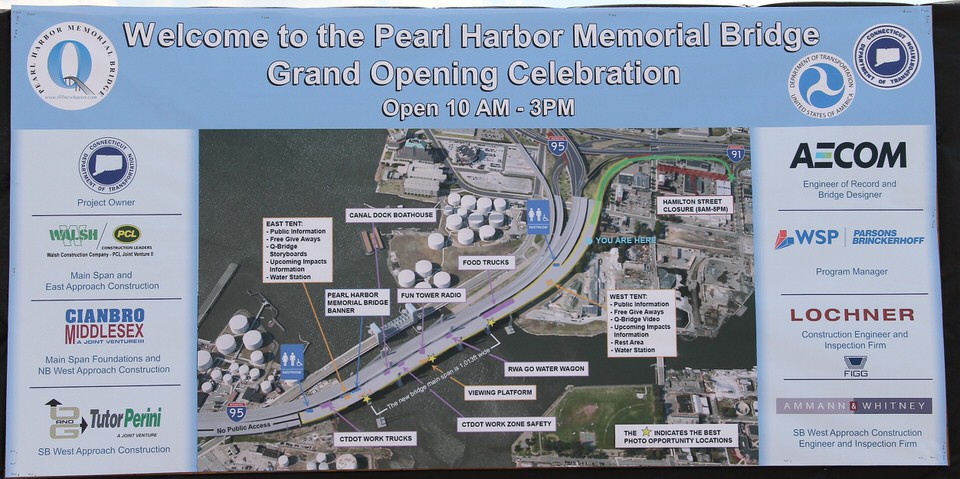 Pearl Harbor Memorial Bridge information sheet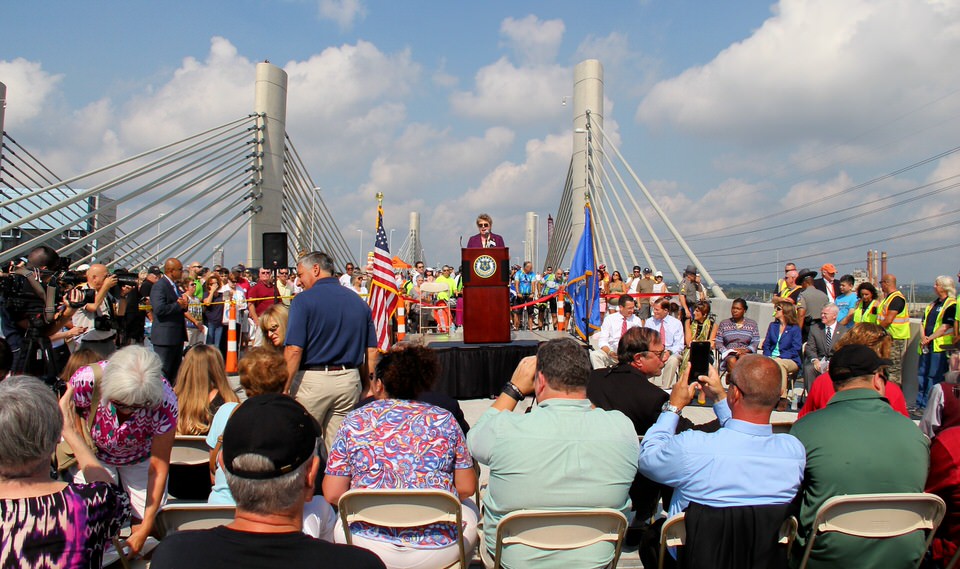 the dedication of the Pearl Harbor Memorial Bridge, an elegant cross between a girder bridge, and a cable-stayed bridge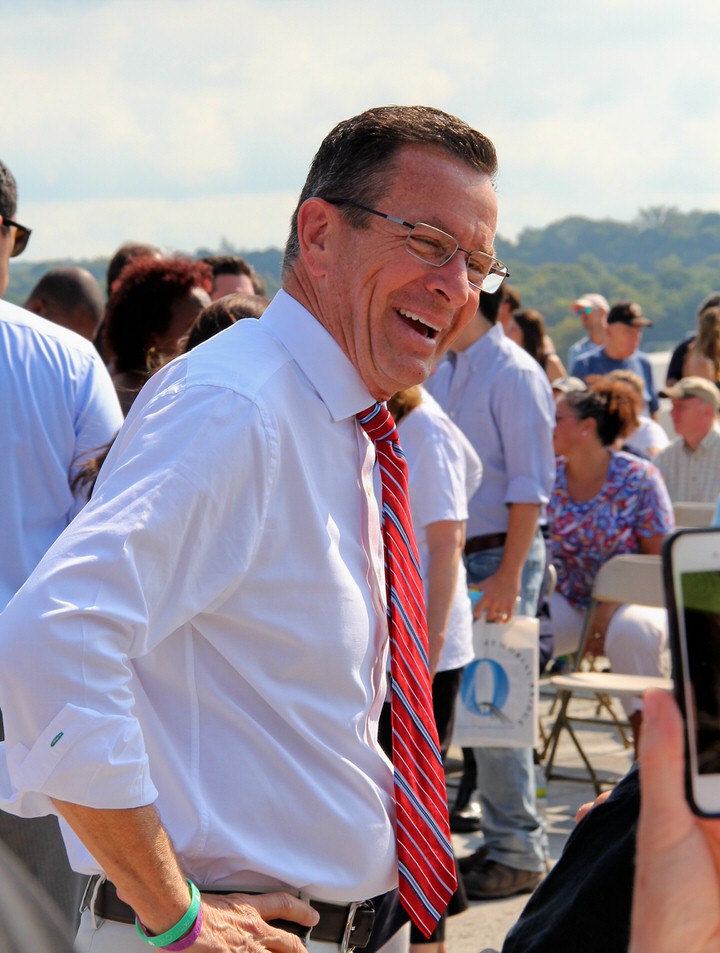 Governor Malloy was on hand for the grand opening celebration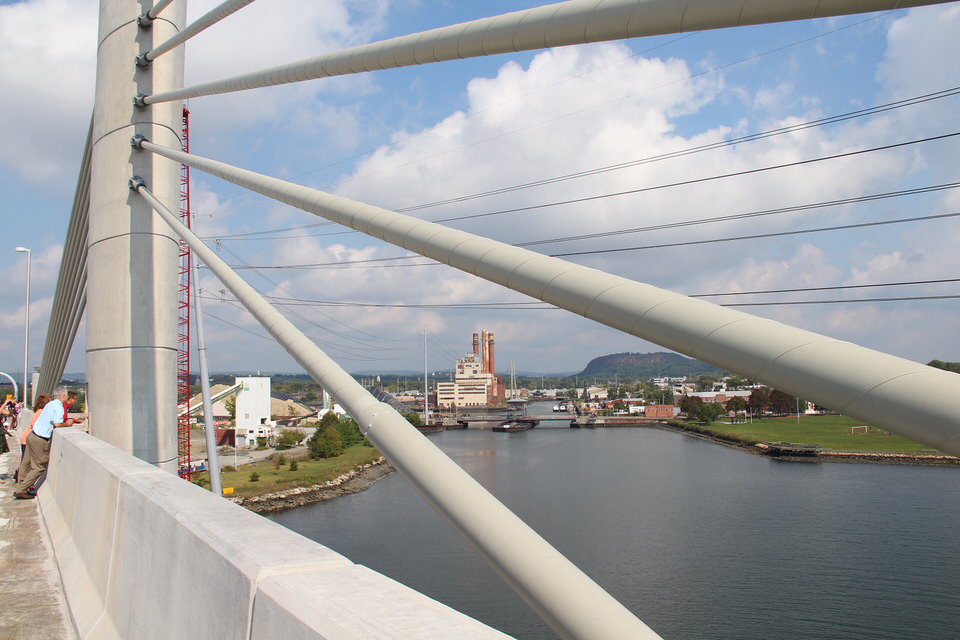 A view through the support cables of this 'extradosed' bridge (a cross between cable-stayed, and girder construction)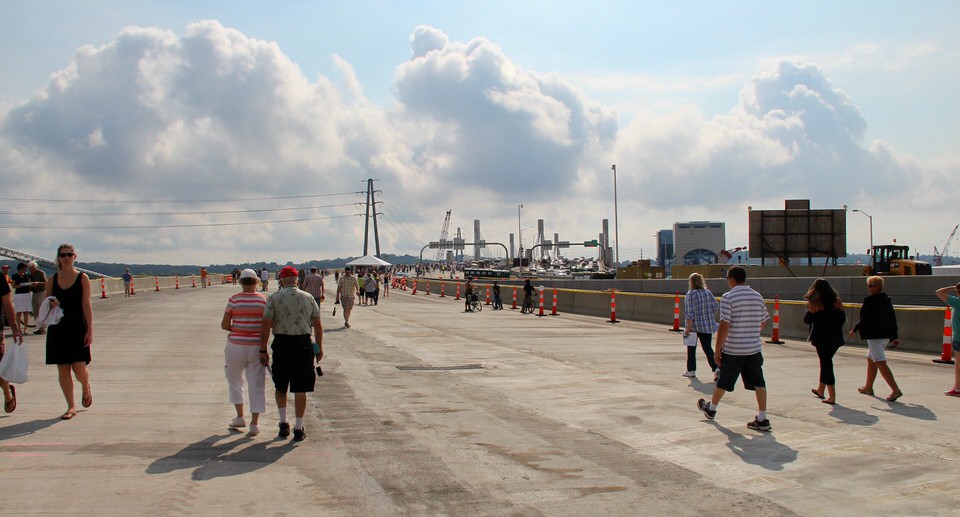 a beautiful view of the bridge, before vehicular traffic makes this impossible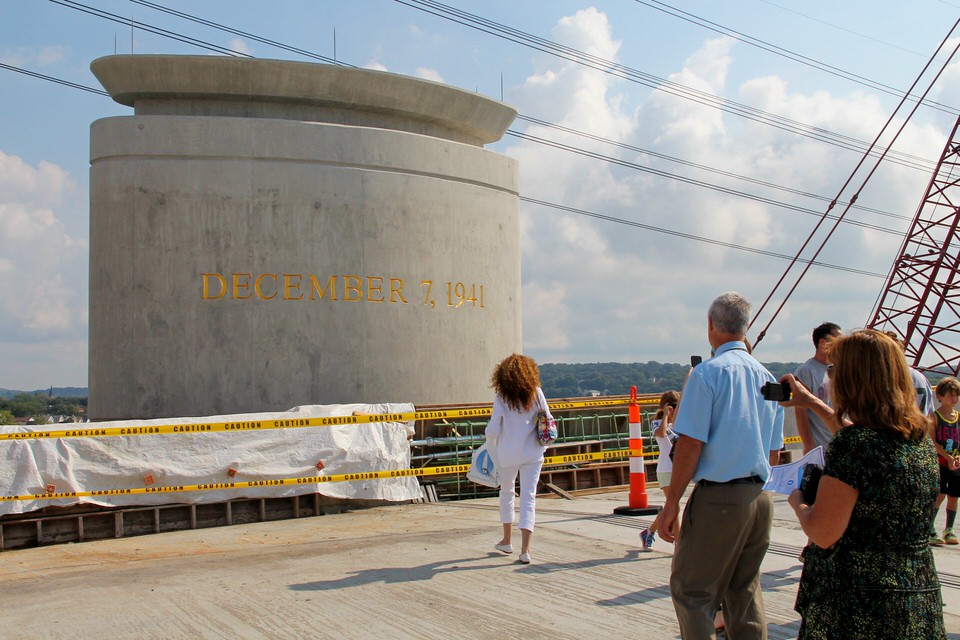 the dedication monument, to the veterans of Pearl Harbor
All Photographs © Mike Franzman
but sharing is enthusiastically encouraged