On September 19, the City Of New Haven will give a free tour of the Q-Bridge expansion project,
including a trip up to the new span, before traffic is allowed access.
Here is an early sneak peak of the progress.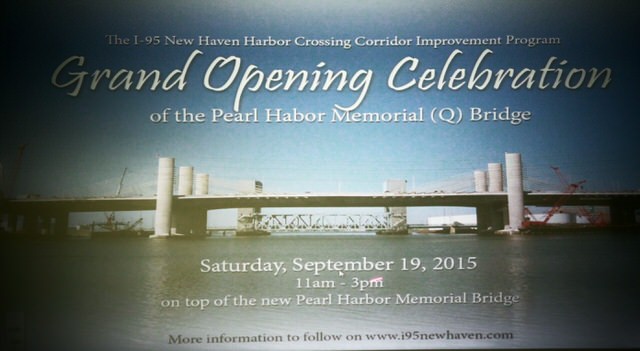 A shot of the poster for the September 19 celebration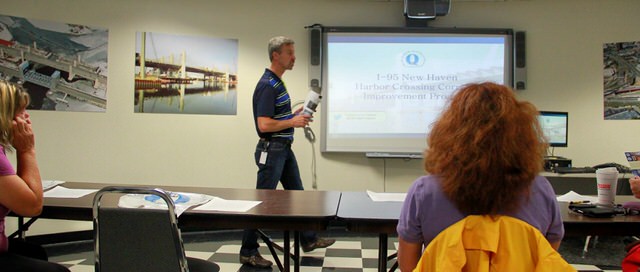 Explaining the engineering of the new span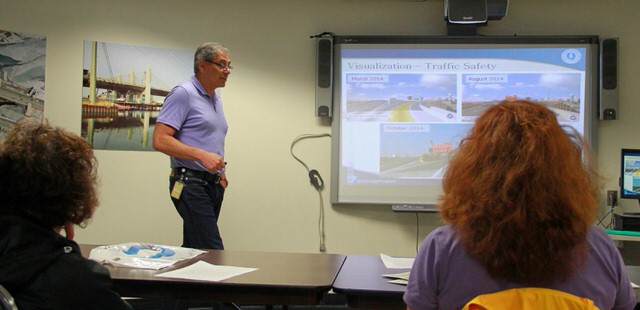 Explaining the design of the new bridge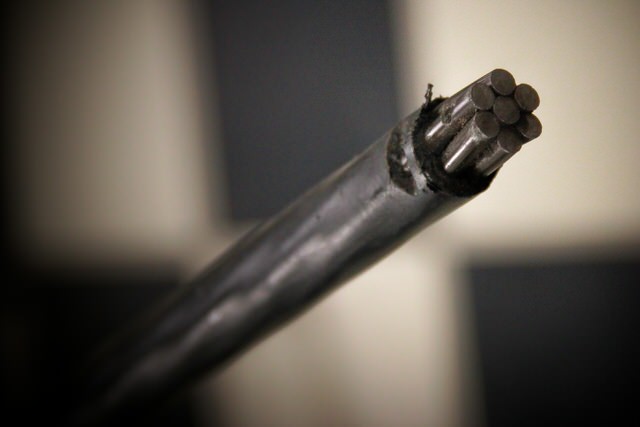 a close up of the interior of one support cable… there are multiple strands in each, multiple cables for each section.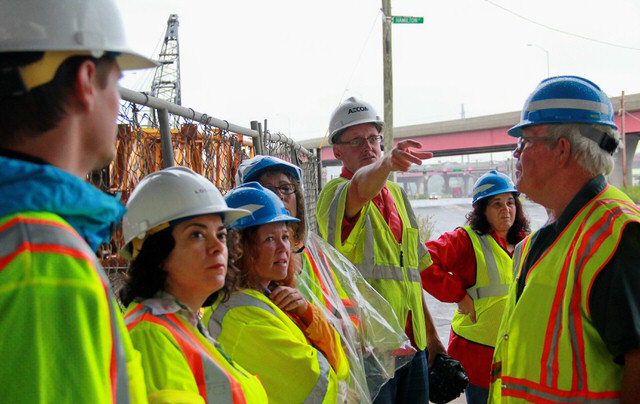 a tour of the current construction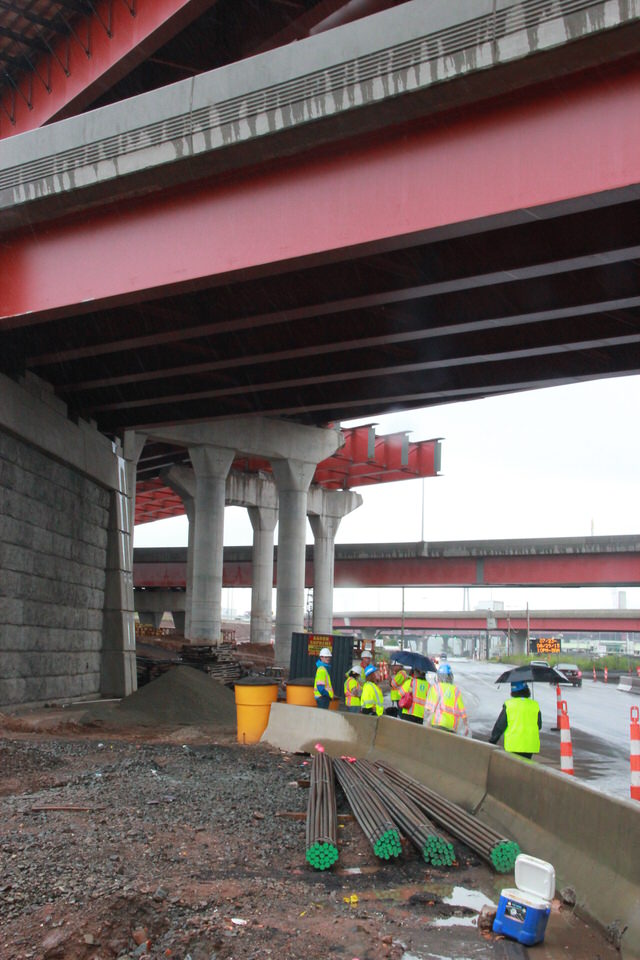 our earlier tour started under the spans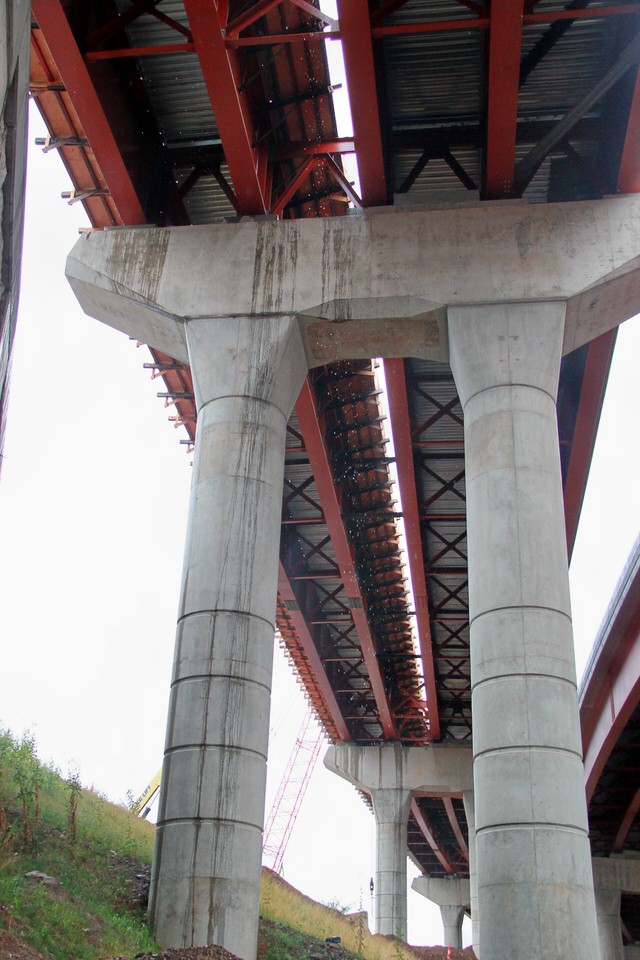 a view of the underneath of the massive structure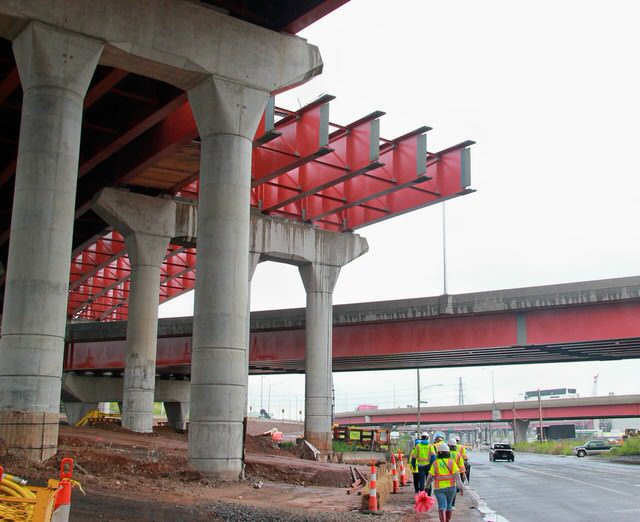 our tour of the underbelly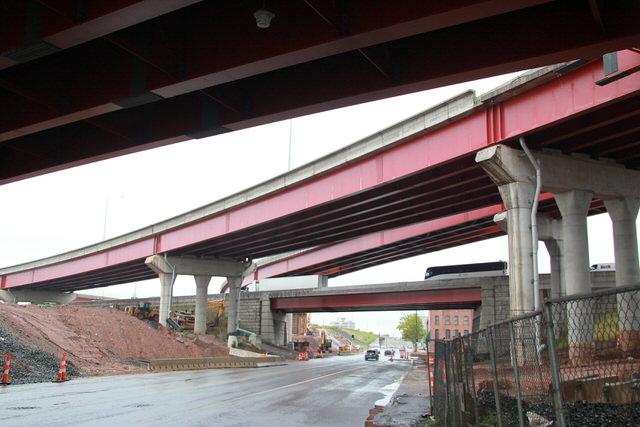 new spans crossing Frontage Road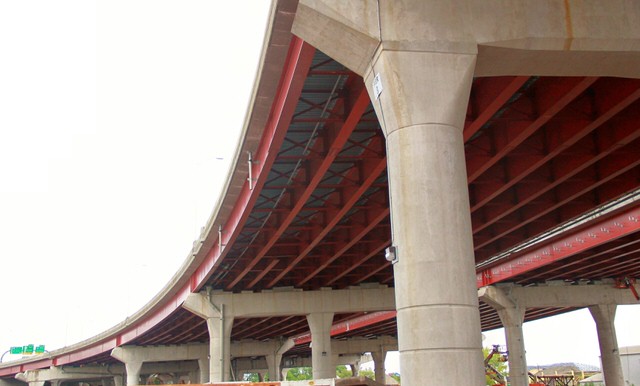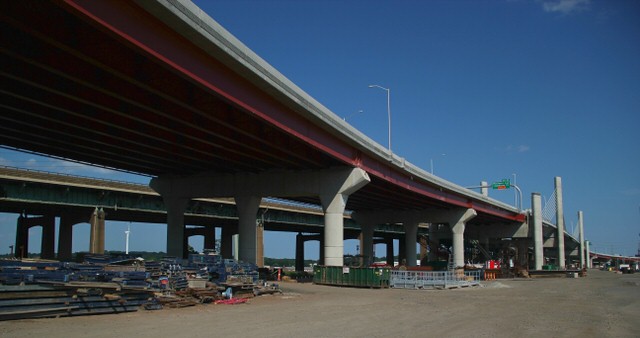 this shot from 2012 shows the old span (on left) and the new span (on right)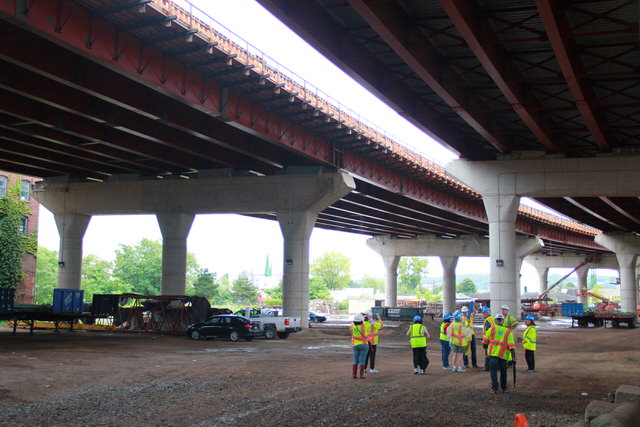 a current shot of the two new spans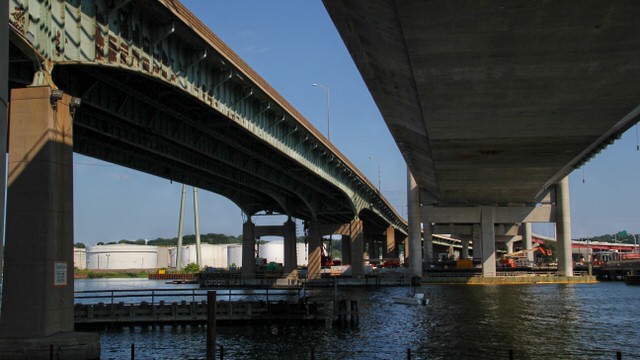 a 2012 photo showing the old span (left) and the newer one (right)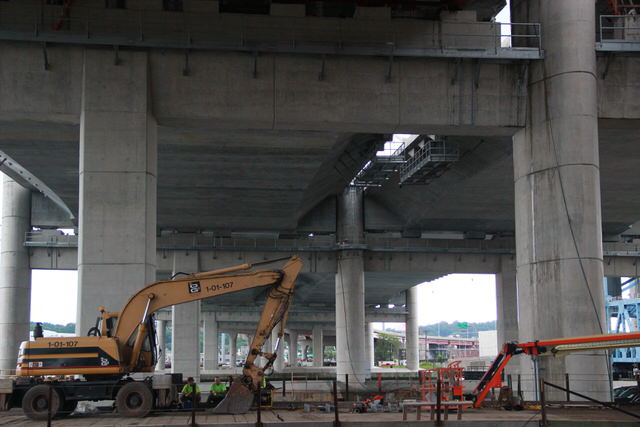 a shot of the two new spans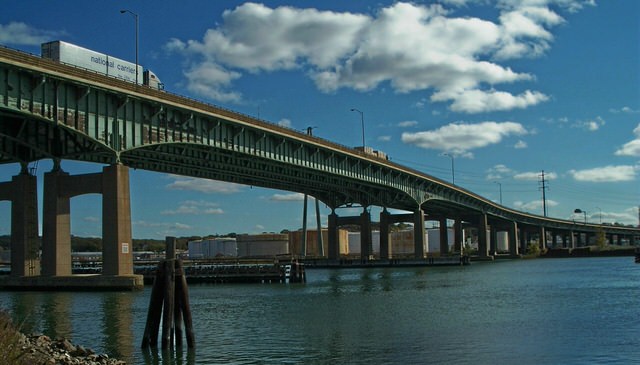 my old archive shot of the old Q Bridge on its own, before any construction

All Photographs © Mike Franzman

but sharing is enthusiastically encouraged