Being A Photographer has some nice perks;
Sometimes you get to see things further back, objectively, or from overhead.
Other times you get to view things very intimately, with an extreme close up.
Now & then, you get a story of something from a person who knows.
Whatever the view, the photographer is exposed to details others might miss.
Here are some worth sharing.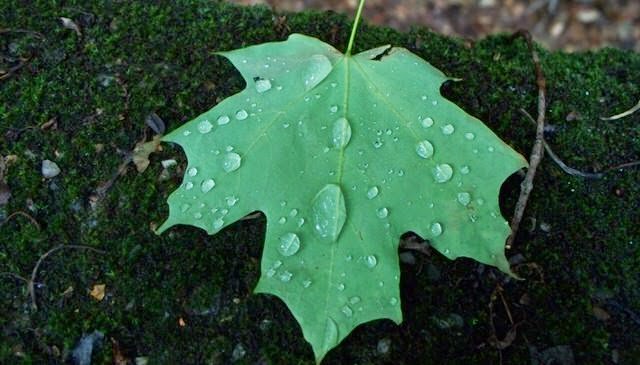 Maple Leaf On Moss With Water Droplets – East Rock
There are many maple trees in New Haven, but very few elms—New Haven used to be called the 'Elm City',
until Dutch Elm Disease struck in the 1940's.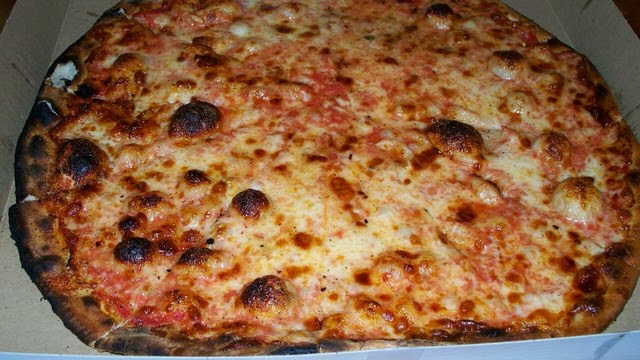 New Haven Apizza Close Up – Modern Apizza
Whether you eat Sally's, Frank Pepe's, or Modern, you are eating the best pizza on the planet. You can google it.
New Haven routinely wins best pizza surveys, polls, and contests, and Wooster Street always takes top prizes for its thin-crust appiza.
Even Frank Sinatra used to have it delivered — by plane when necessary.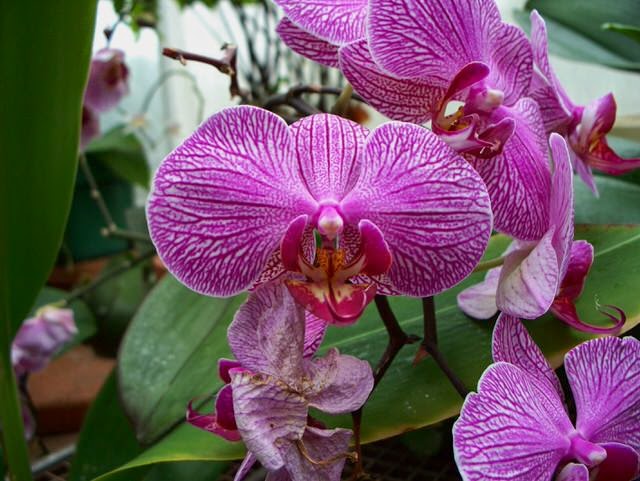 Orchid close up from the community garden at Edgerton Park
Orchids & Irises are perennial plants, with more varieties in the world than birds and mammals.
While I was photographing these, an old man told me, when he was a lad, his mom brought an iris plant when they moved to CT, and he still had the plant, over 80 years old now.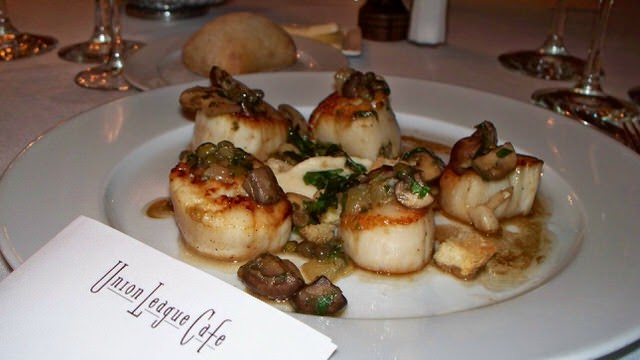 Pan-seared scallops with truffles, from Union League Cafe
As if the usual chef at Union League was not famous enough,
this particular dish was created by Celebrity Chef Jacques Pepin, during a master class fund-raiser.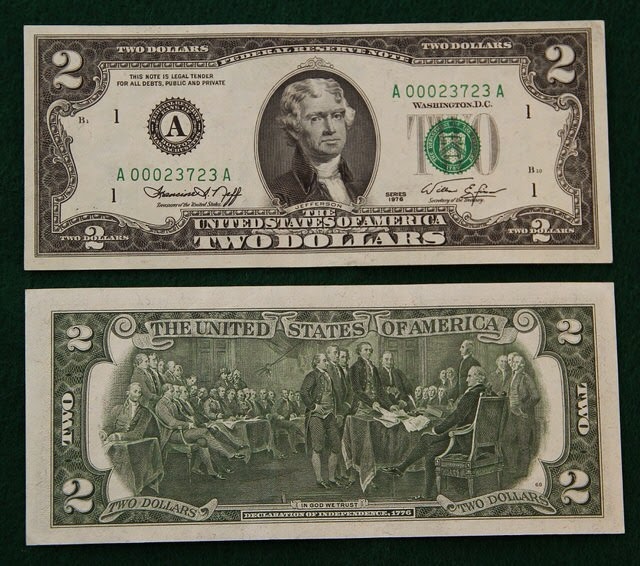 $2 Bill Close Up
Did you know that the painting show on the back of this bill hangs in the Trumbull Gallery of the Yale University Art Gallery? It does.
Go view it for free, Tuesdays through Sundays at 1111 Chapel Street (at York).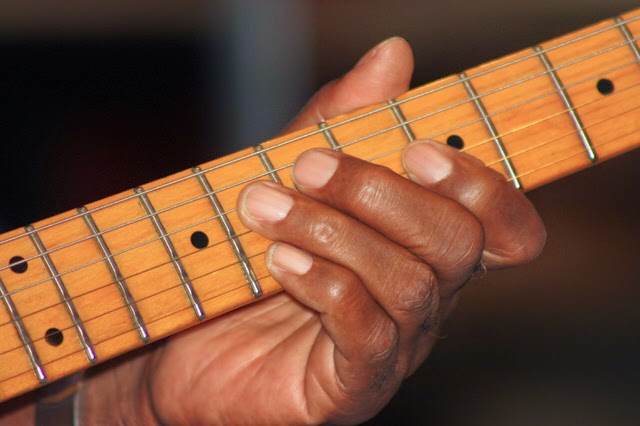 George Baker's Fender Guitar
A close up look, and you can see the wear on the frets of this well-worn blues guitar.
And, you see the hands of the master.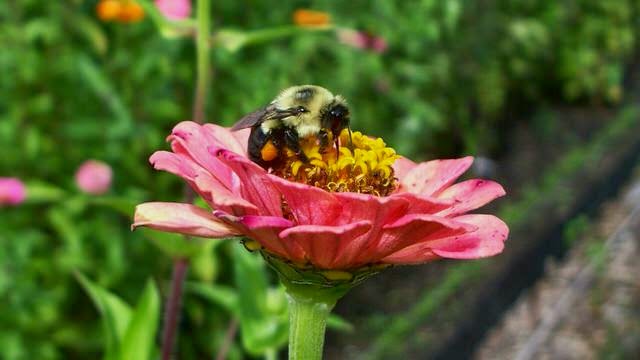 A BumbleBee On A Flower
In this photograph, we see its orange pollen-filled pollen basket (on its hind leg).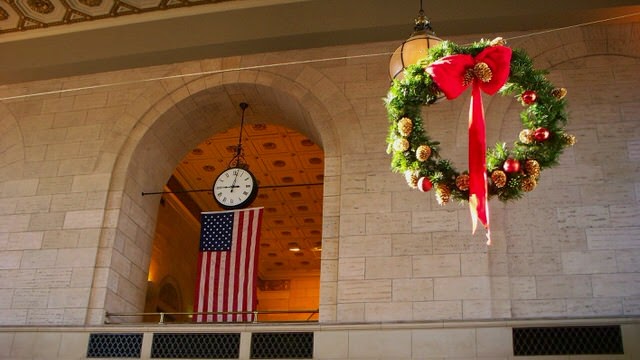 Clock, Flag, and Christmas Wreath in New Haven's Union Train Station
Did you know it is illegal to photograph a train station? I didn't either, until after I took a few lovely photos.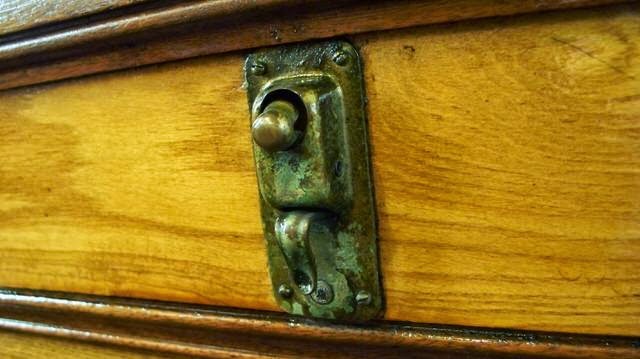 Many older New Haven churches have this in the pews
I am told it was to hang your hat, since ALL men wore hats back when these churches were being built.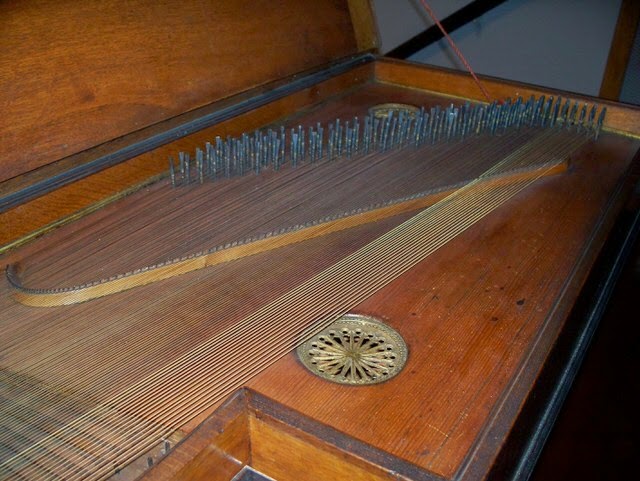 Antique Musical Instrument from the Yale Musical Instrument Collection on Hillhouse Avenue
Note the exquisitely detailed sound-hole.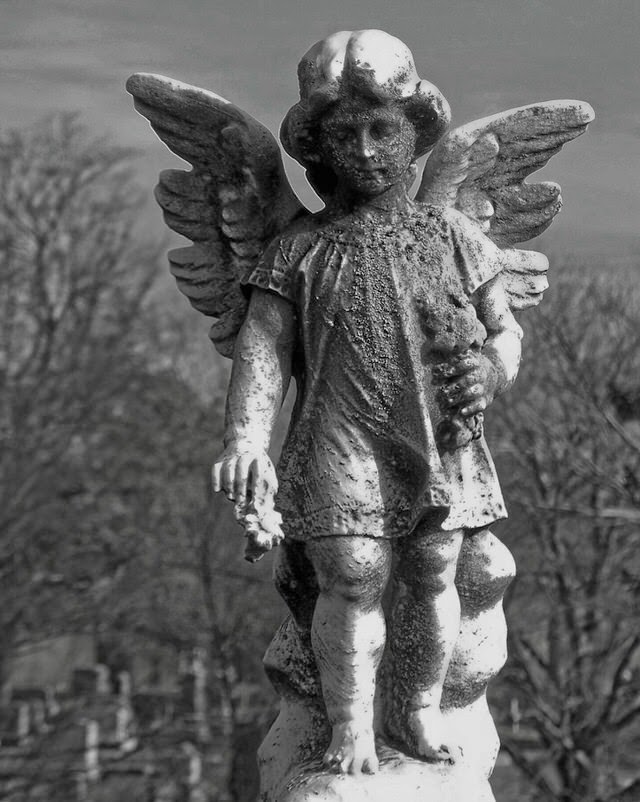 Grave Monument
This weathered stone angel from St. Lawrence Cemetary had such detail, I had to photograph it.
(I was told that because it is dropping a flower, it may have marked a child's grave)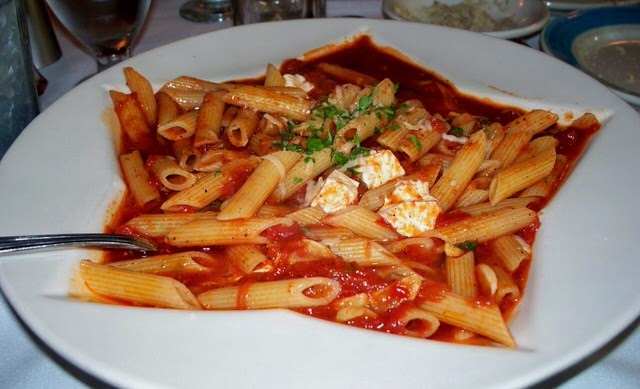 Penne Caprese from Basta Trattoria
This unique star-shaped dish from Basta Tratorria features fresh mozzarella cheese from Liuzzi cheese, and San Marzano tomatoes from the Mount Vesuvius region of Italy.
I am told they no longer have the star-shaped dishes, but the Penne Caprese is still very much available, and I recommend it highly.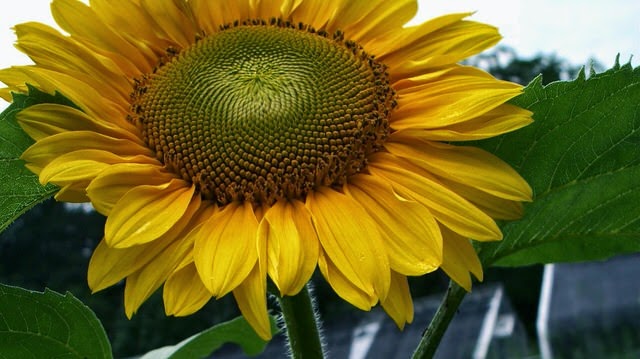 Sunflower Close Up from Edgerton Park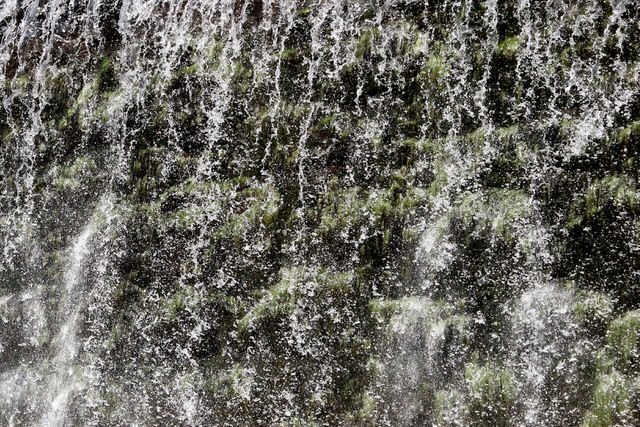 Water In Motion an extreme close up of the waterfall at Lake Whitney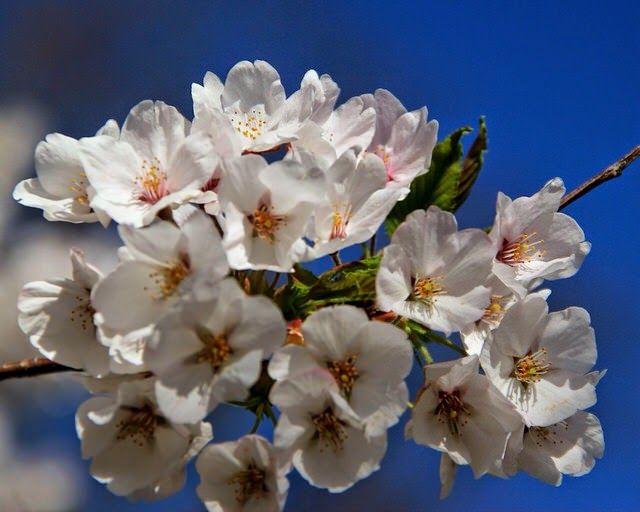 Cherry Blossoms from Wooster Square Park
All Photographs © Mike Franzman