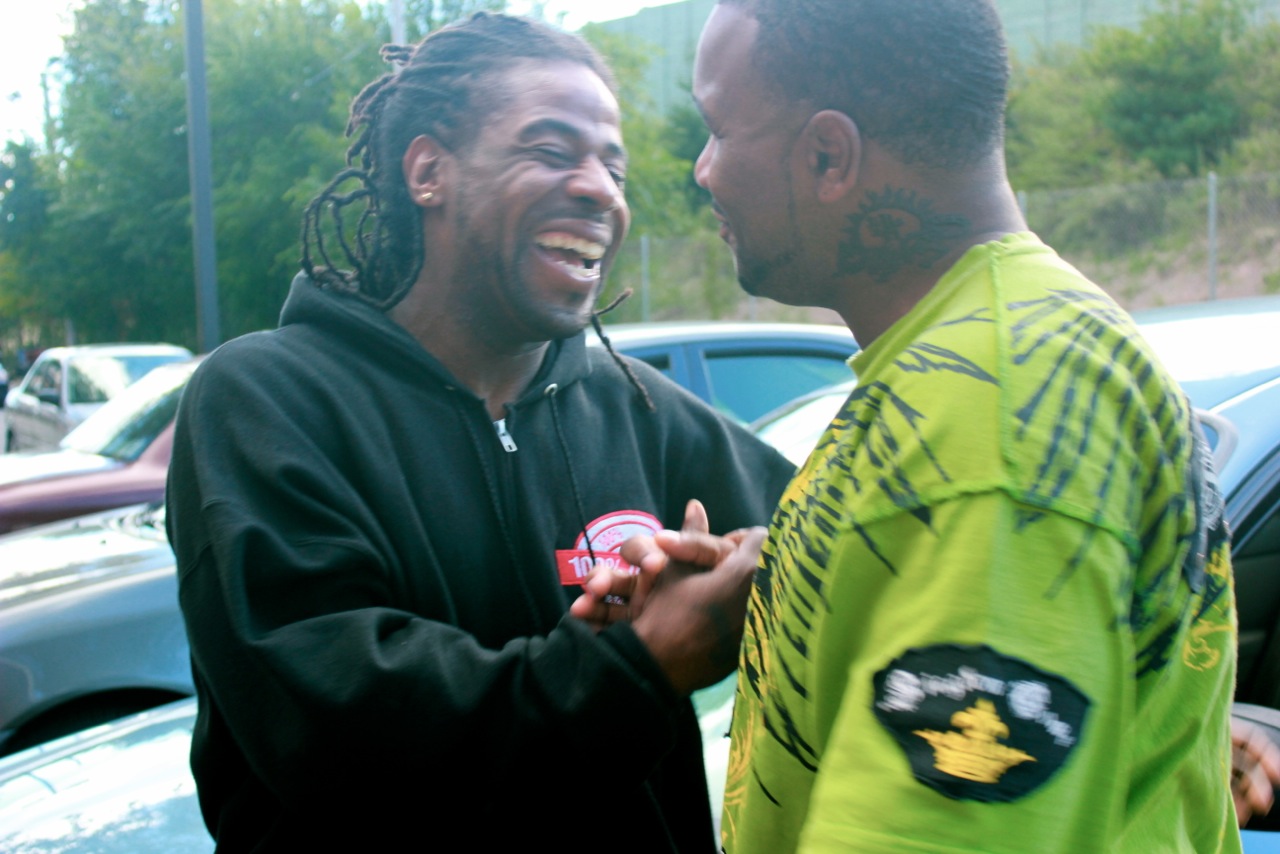 Streets and Beats
PHOTOGRAPHS BY SEMHAL TSEGAYE
"If you enter someone's life, you have to live there for a while"
Bruce Davidson
It would be an oversimplification to classify this project under one static theme. What began as an
examination of street life and gangs in New Haven has become a foray into the bourgeoning New Haven rap
scene, its overlap with street life, and the characters who use their art to express and influence. This
evolution began when the Founder of Ice the Beef (an anti-violence nonprofit) and former drug dealer
Darrell Allick took me around the "hoods" of New Haven (popularly referred to as The Tre, The Tribe, the Hill,
The Ville, The Island, and The 2-5). As an unknown girl with a fancy camera, I was eyed with suspicion. As
Darrell introduced me to his networks and explained my project, there was an increasing sense of ease,
enabling me to capture more organic shots. The soft light of the dying day created an unexpectedly surreal
atmosphere. Friends raced each other on skateboards, kids wheelied across asphalt, neighbors passed
time in each others' company, all simple moments woven into the narrative of each community.
Having gotten a sense of the setting of these narratives, I began to explore the complex and dynamic
characters. This pursuit led me to Clyde Mack, a rapper from the Tribe. Perpetually donning shades and a
chain that reads "Tribe", he carries himself with an arresting combination of assurance and humility. Clyde
collaborates with rappers from the Ville on tracks, using his platform as a rapper to bridge the animosity
between members of the two hoods. My project's evolution into an examination of the influence of rap on
New Haven streets began here. During this evolution, I began working with Juan Castillo, the Director of
Urban Programming at WYBC 94.3 and one of the most well-known names in New Haven. Juan's very
presence commands respect, a self-made man who has been shaped by a lifetime of overcoming struggle.
As part of his commitment to help young men stay out of gang and drug violence he mentors two Maloney
High School seniors and aspiring rappers, Josh Williams and Lee Moore ("The Rebels"). When we met, their
initial awareness of the camera faded as they began talking about their art, evoking a sense of mutual
respect and understanding. "We both uplift each other, we help each other get through everything, we talk
to each other about every single thing," states Josh.
I can only describe them as brothers-in the deepest sense of the word. The profundity of their relationship
with each other and their art culminated as they performed two songs, feeding off of each other and
creating dynamic flows and rhymes that were intelligent and positive. I was blown away. It felt like my
camera wasn't adequate to capture the deep conviction behind their words and their immense talent.
My project is continually evolving, as is natural for any study of the human condition. The evolution requires
patience and commitment, but hopefully the result will be an organic representation of the dynamism and
sincerity that makes up this wave of positive New Haven rappers. This is just the beginning.