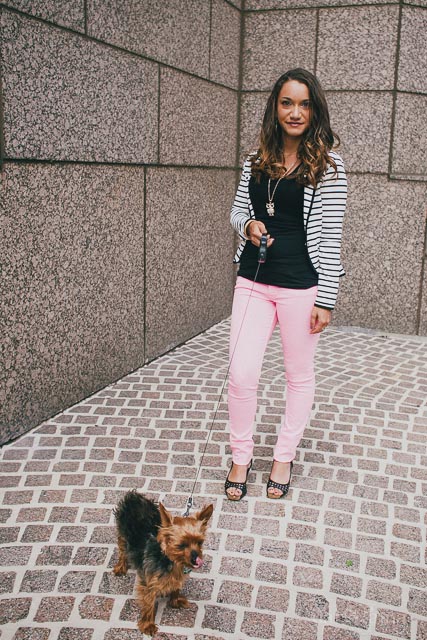 Danielle. Marketing extraordinaire at Briq, and my lovely sidekick with my pup, Kiefer (yes, after the lovely Kiefer Sutherland). How could I not take another picture of her? Look at those hot pink pants! This babe helps me walk the streets of New Haven searching for fashionistas.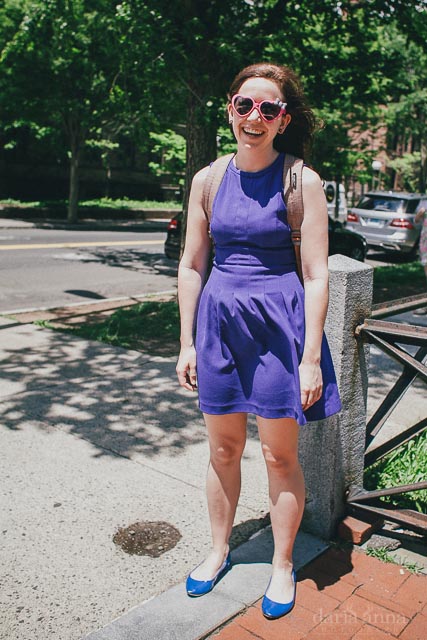 Rebecca. She is from NY and goes to school at Yale. She loves New Haven: the food trucks!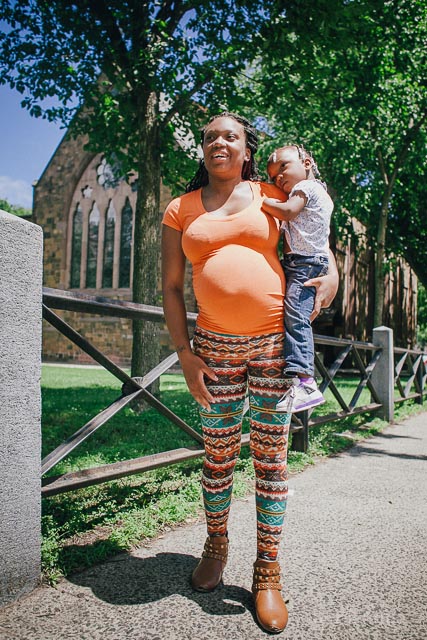 Audrey. Audrey has lived in New Haven all her life. What she loves about New Haven: some of the restaurants. She is holding her cute daughter, Zenaya.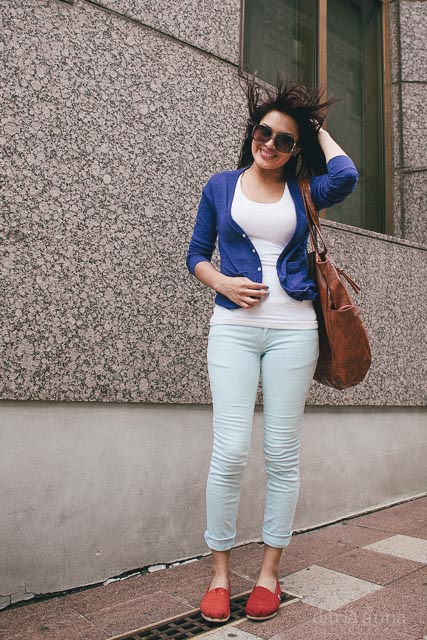 Sue. Sue works at Chris Randall's favorite spot in the world. Can you guess where that is? Why she loves New Haven: the same reason Chris loves New Haven.
Rhys. Rhys plays in a band called Xenosis. He has been living in New Haven for 7 years. He loves New Haven: for the music and beer. What do you think of the pink and purple combo?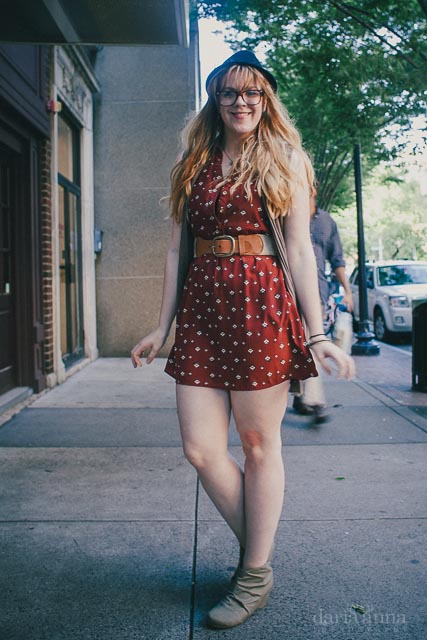 Holly. Holly works at CO Jones. She loves New Haven: for the art and music scene. Holly was a brilliant person to photograph: just look at her posing!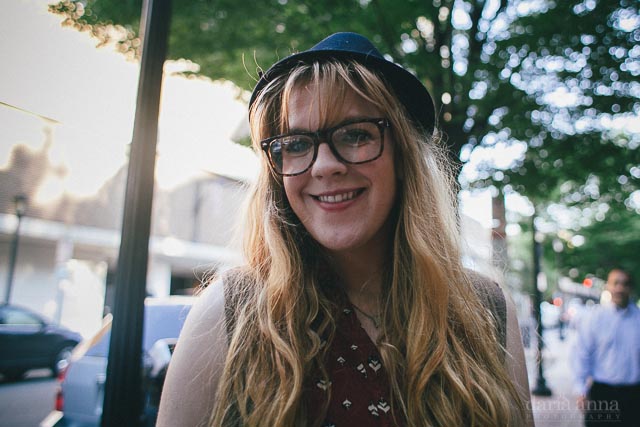 I'm also digging her glasses.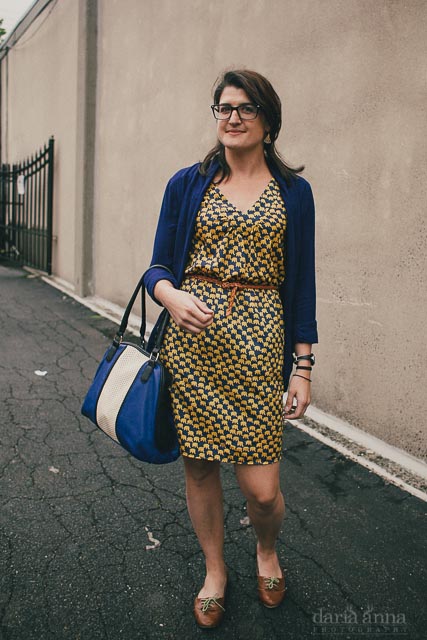 Sara. Recreational therapist at Yale. She's also an amazing baker. She loves New Haven: for the farmers' markets, for the restaurants and the ability to walk everywhere.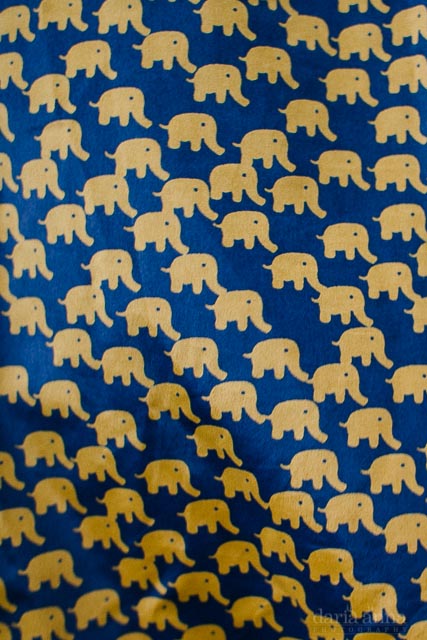 Aren't her elephants adorable?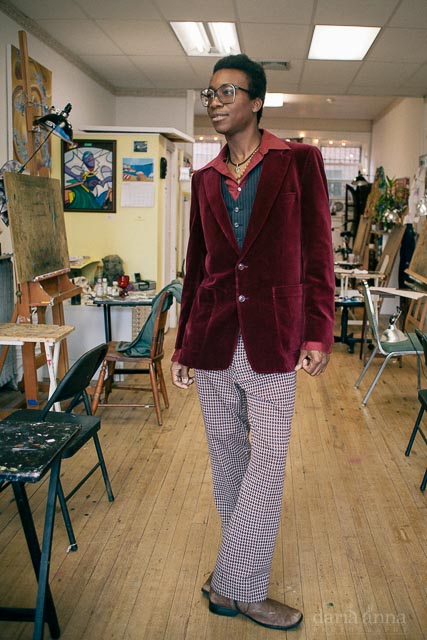 Kwadwo. Oil painter and director of the Adae Fine Art Academy. Kwadwo (pronounced "Kway-joe") is the best dressed in town, clearly. Look at that velveeeet jacket. Kwadwo loves New Haven: because of the people.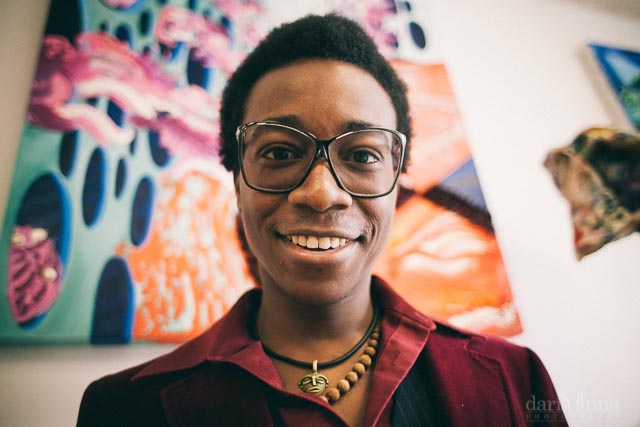 Im also in love with those glasses. Arent you? See the amazing painting behind him. That's his work!