This year marks the 19th consecutive year of Elm Shakespeare
bringing free theater to Edgerton Park.
To mark the occasion, here are some photos of their excellent, dramatic productions.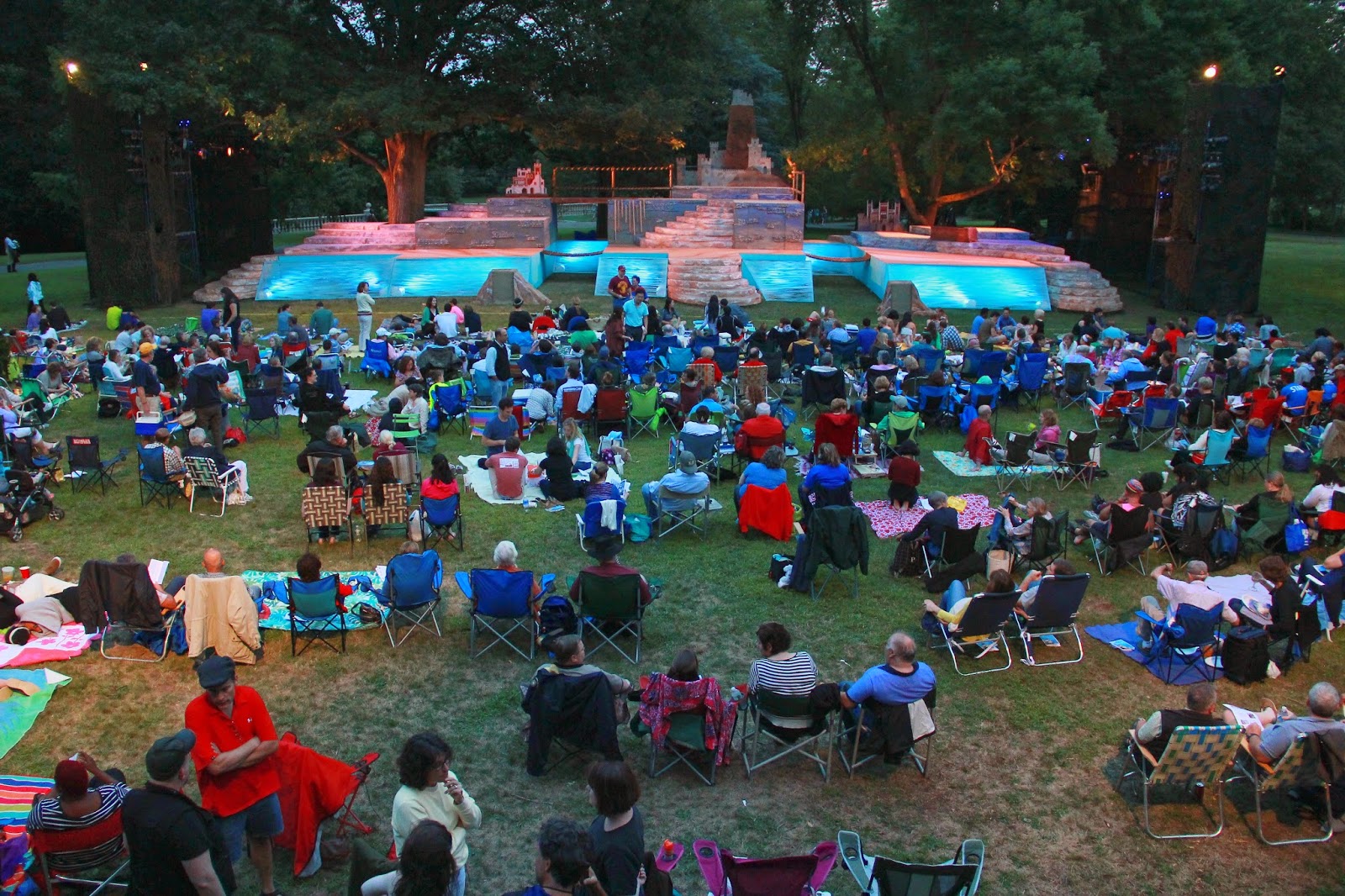 The ambitious set of "Pericles", the current production in Edgerton Park through August 31, 2014

(audience is encouraged to bring blankets, lawn chairs, a picnic)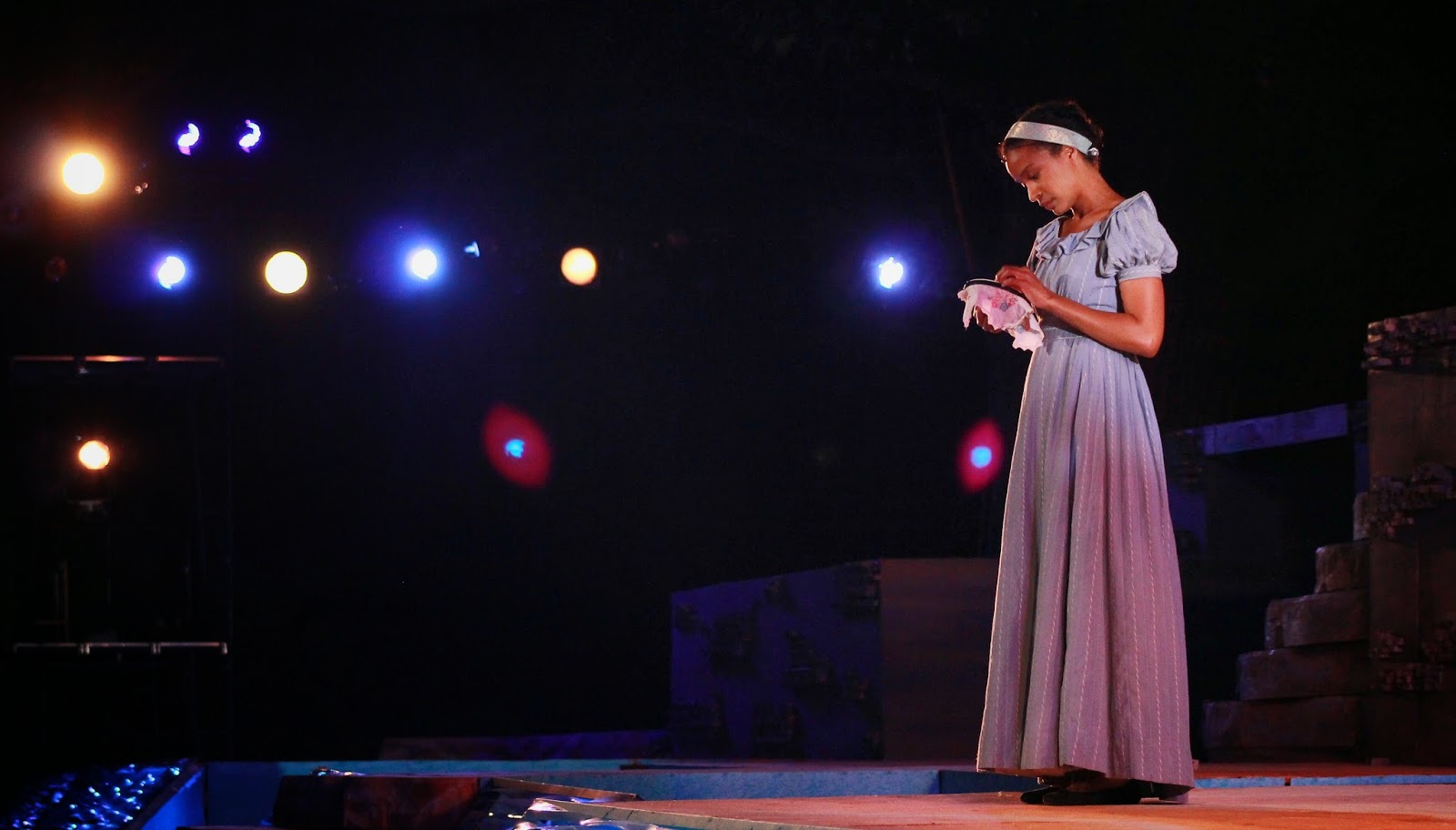 Prema Cruz on stage as Marina in Pericles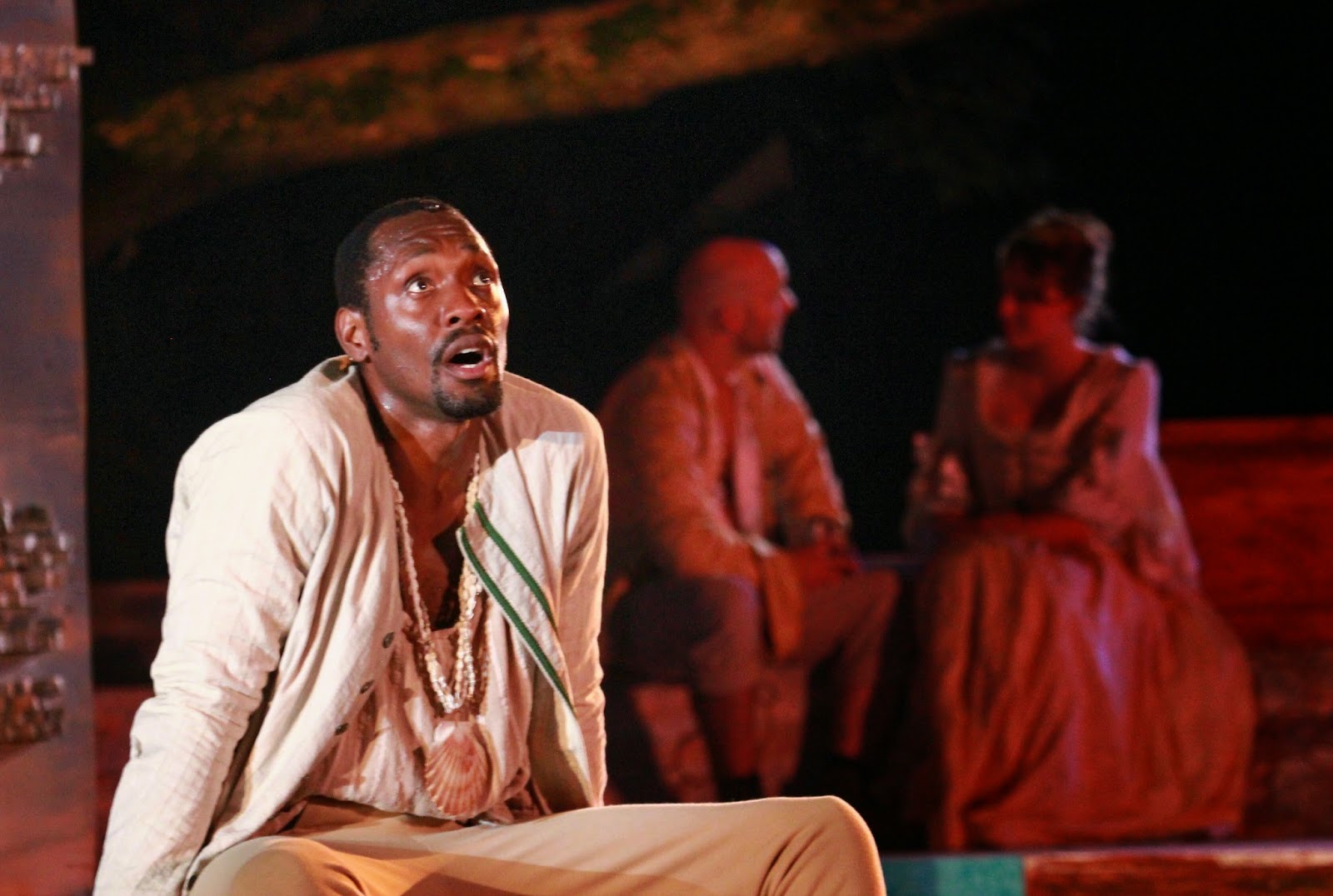 Paul Pryce becomes Pericles before your very eyes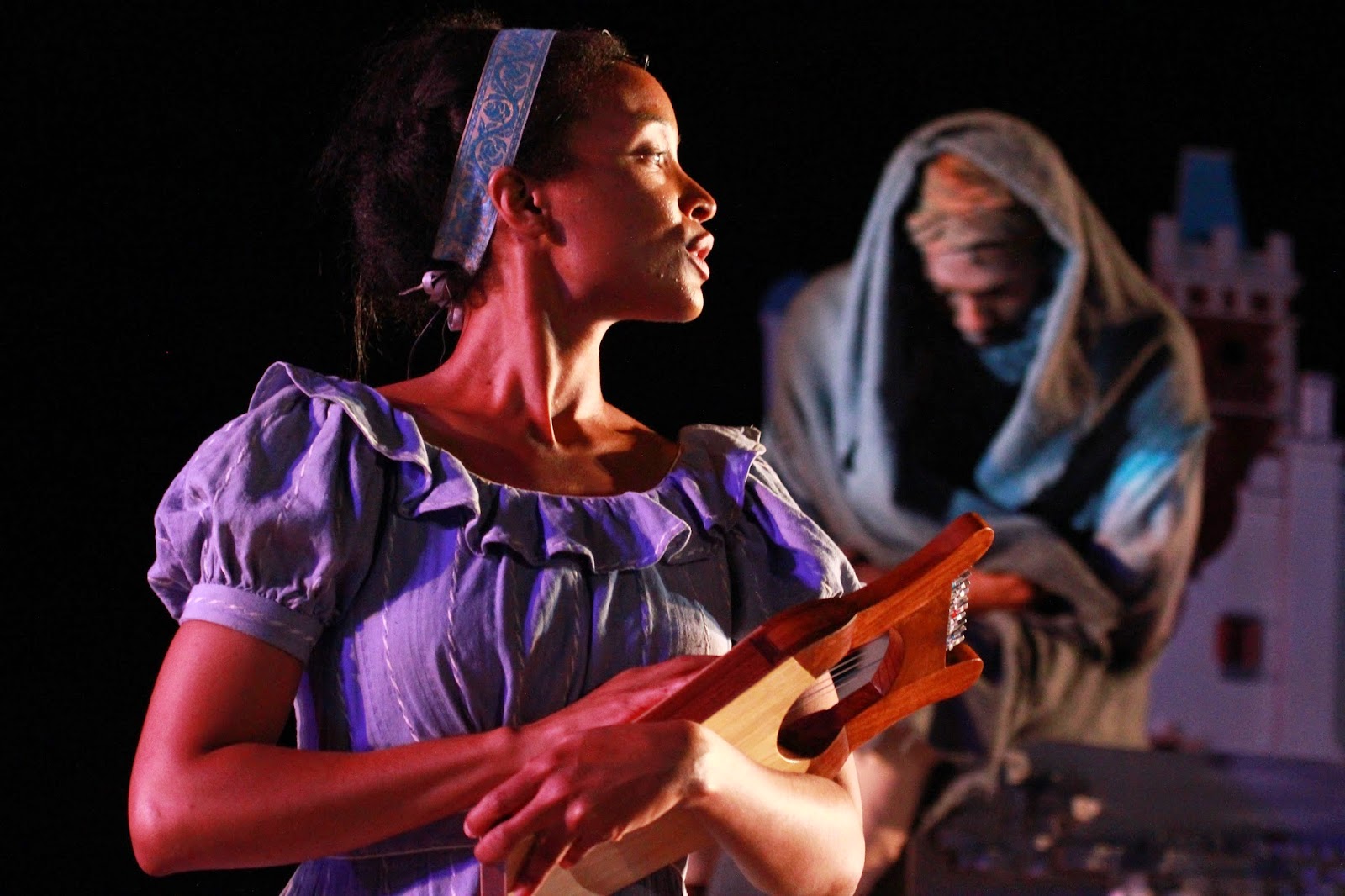 Pericles in Edgerton Park, through August 31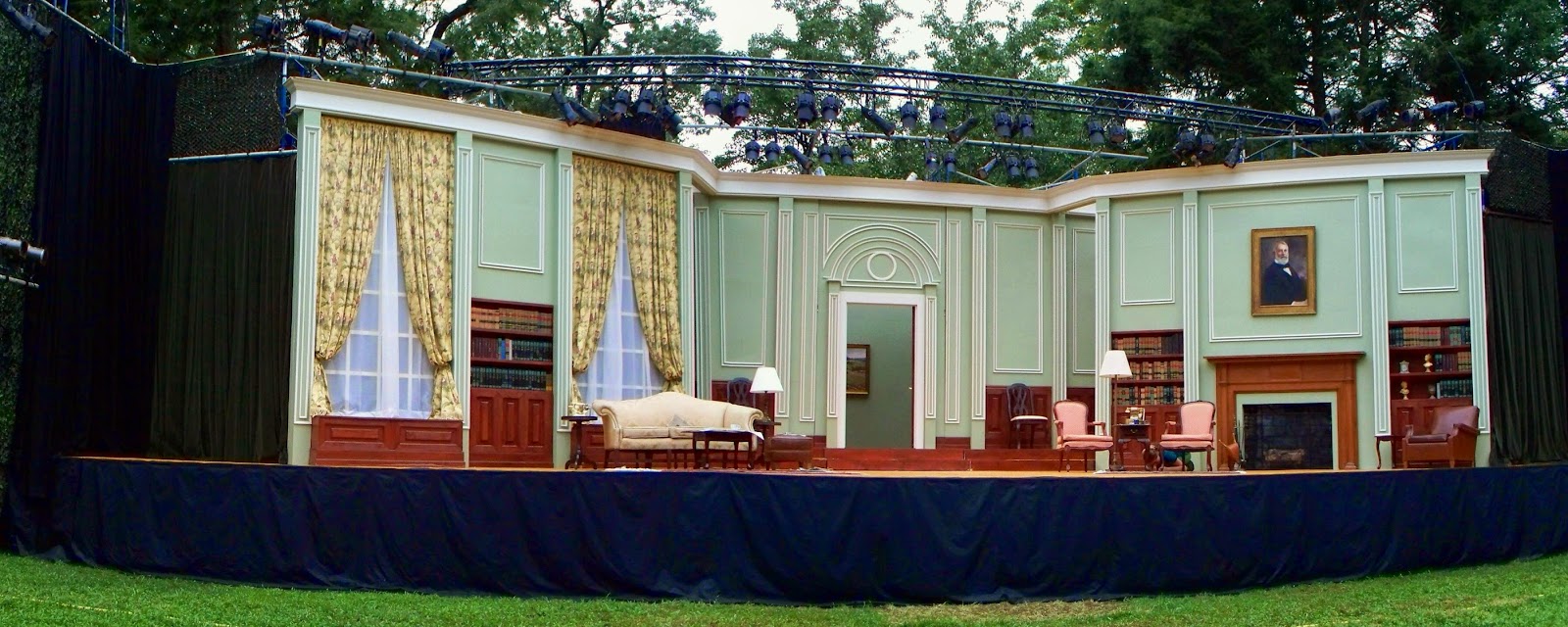 the sets are different every year, and built right into the outdoor environment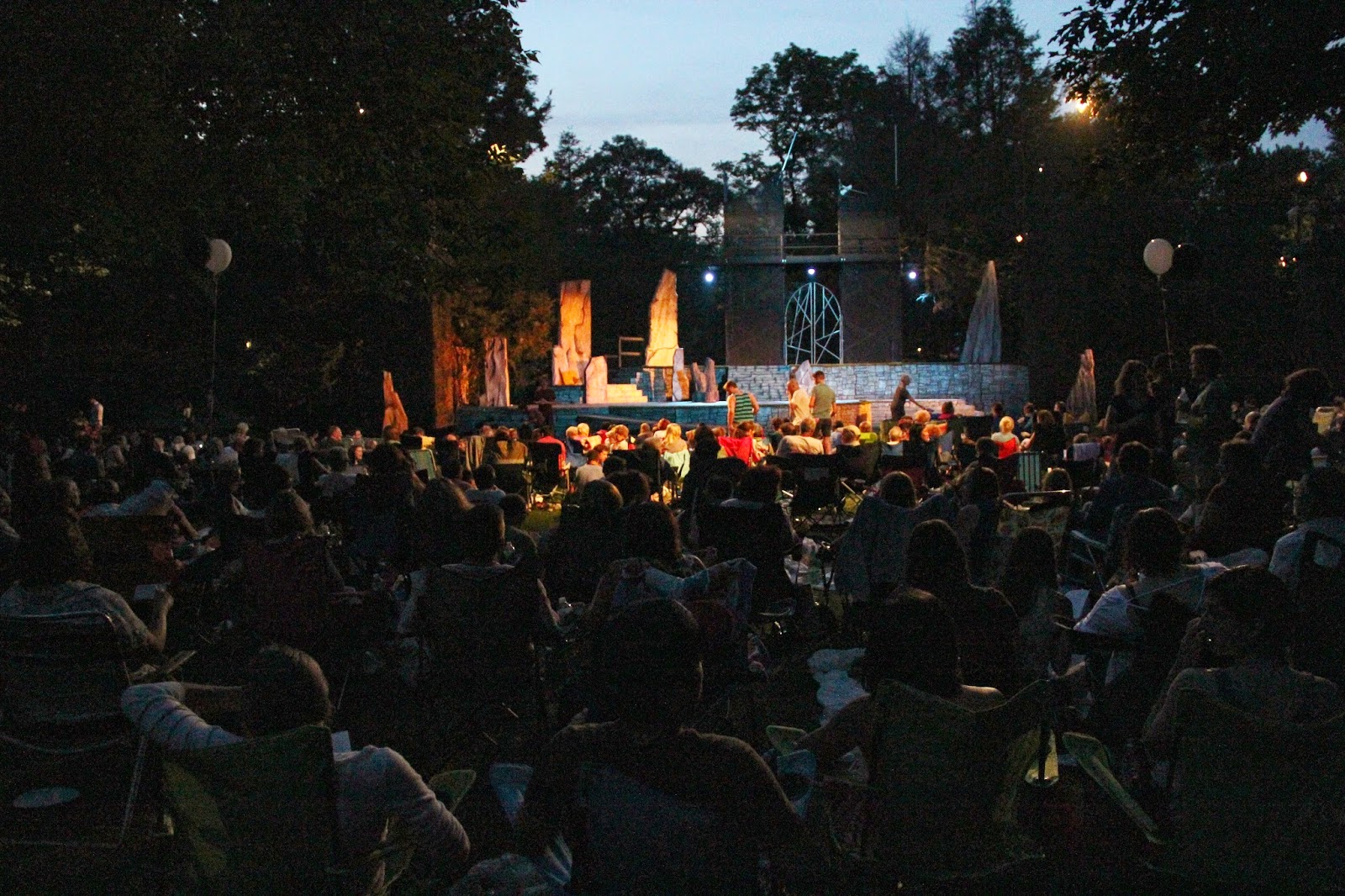 the set and audience of 2012's "Macbeth"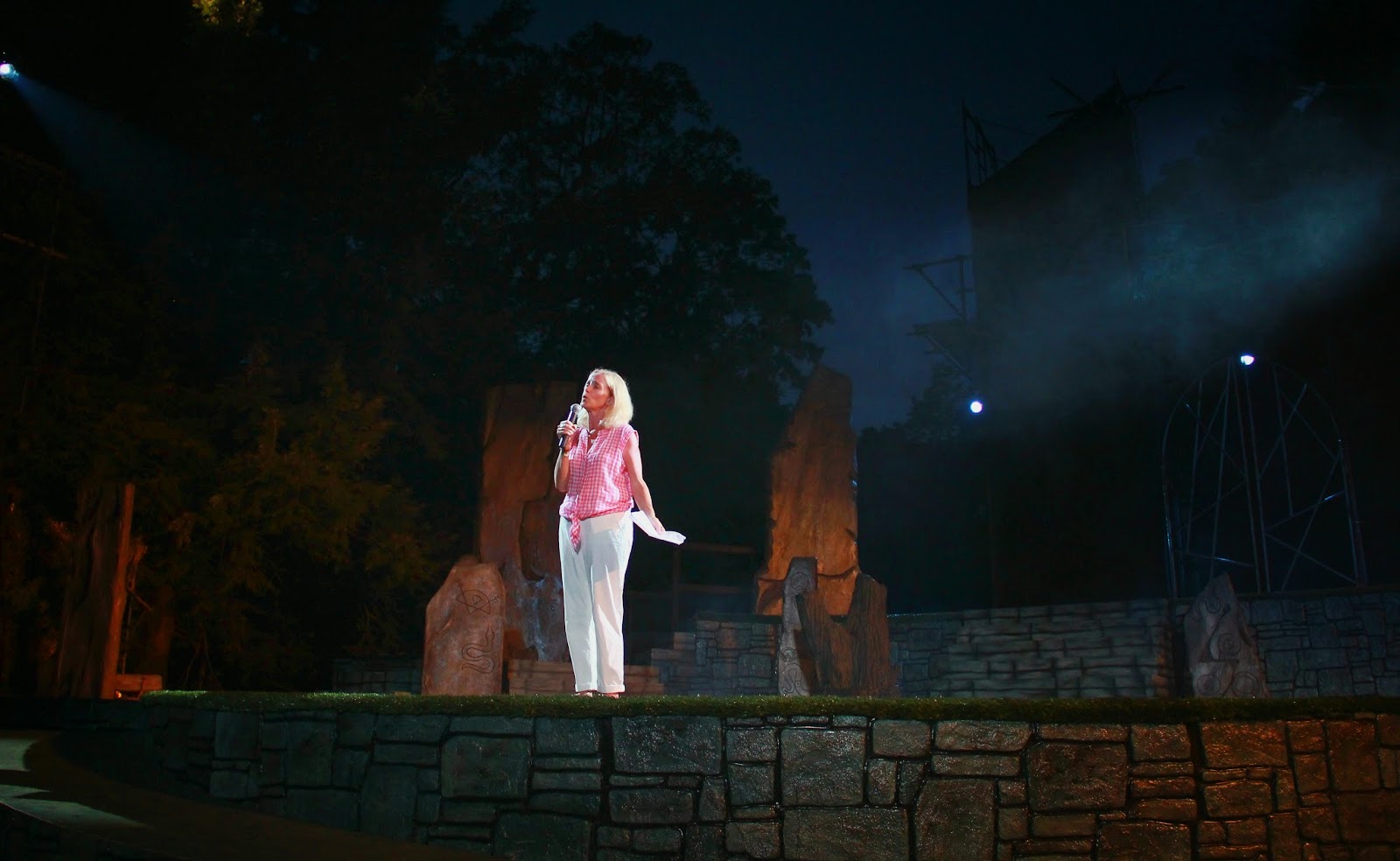 Development Director, Barbara Schaffer introduces the show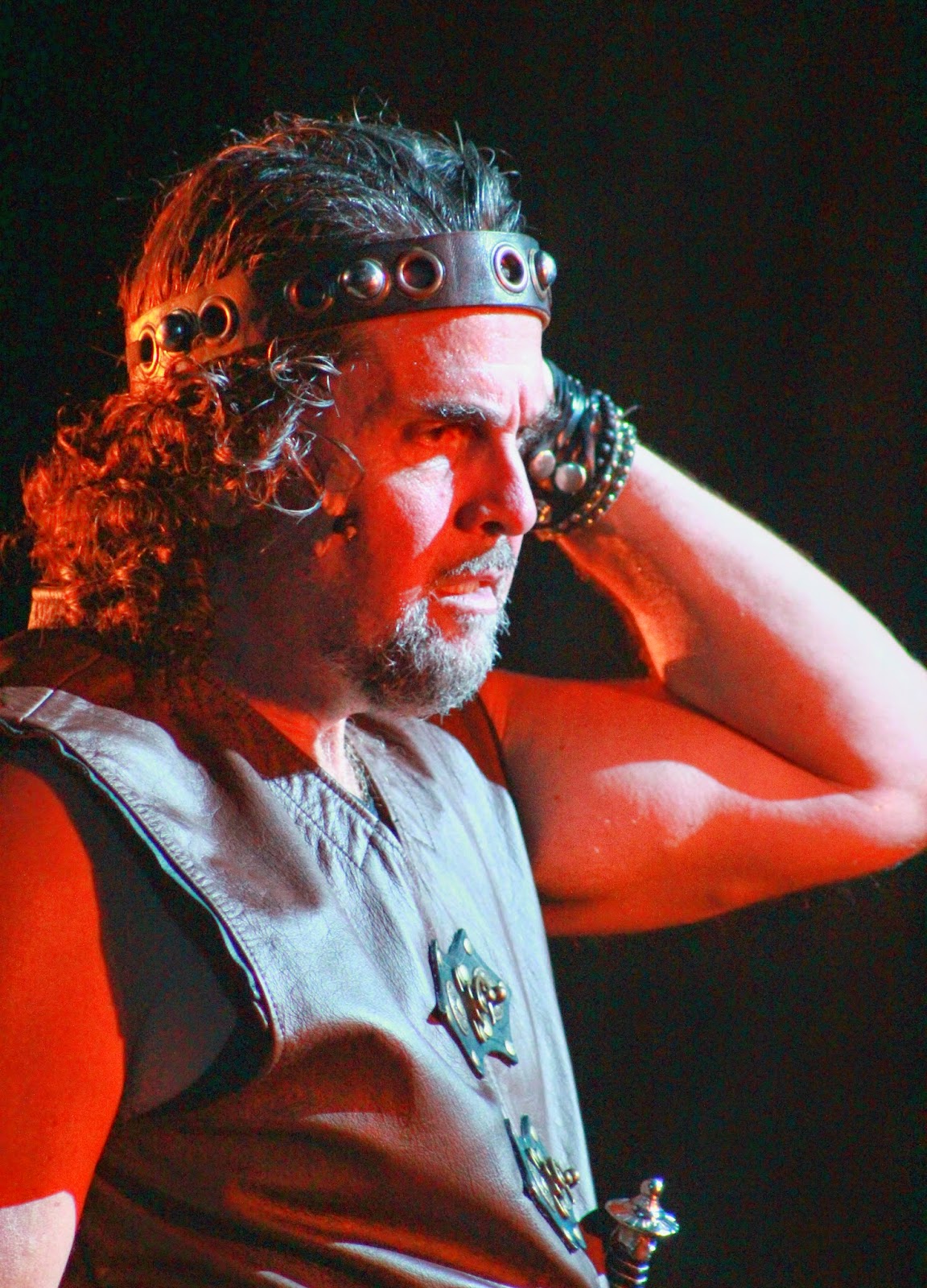 Artistic Director & Actor, James Andreassi in 2012's "Macbeth"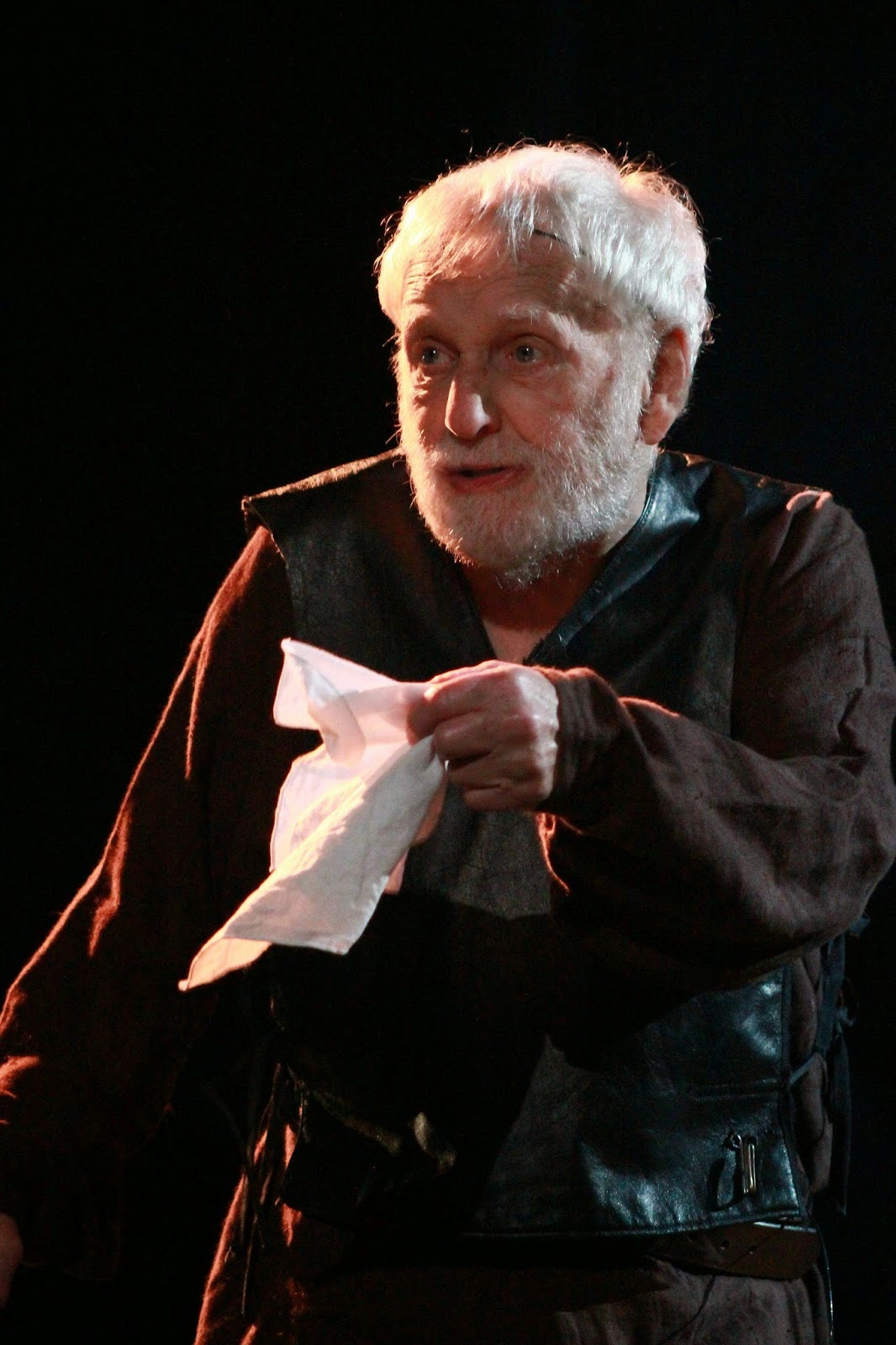 Alvin Epstein on stage in Macbeth
Tracy Griswold was Julius Caesar in 2013, now playing Helicanus in 2014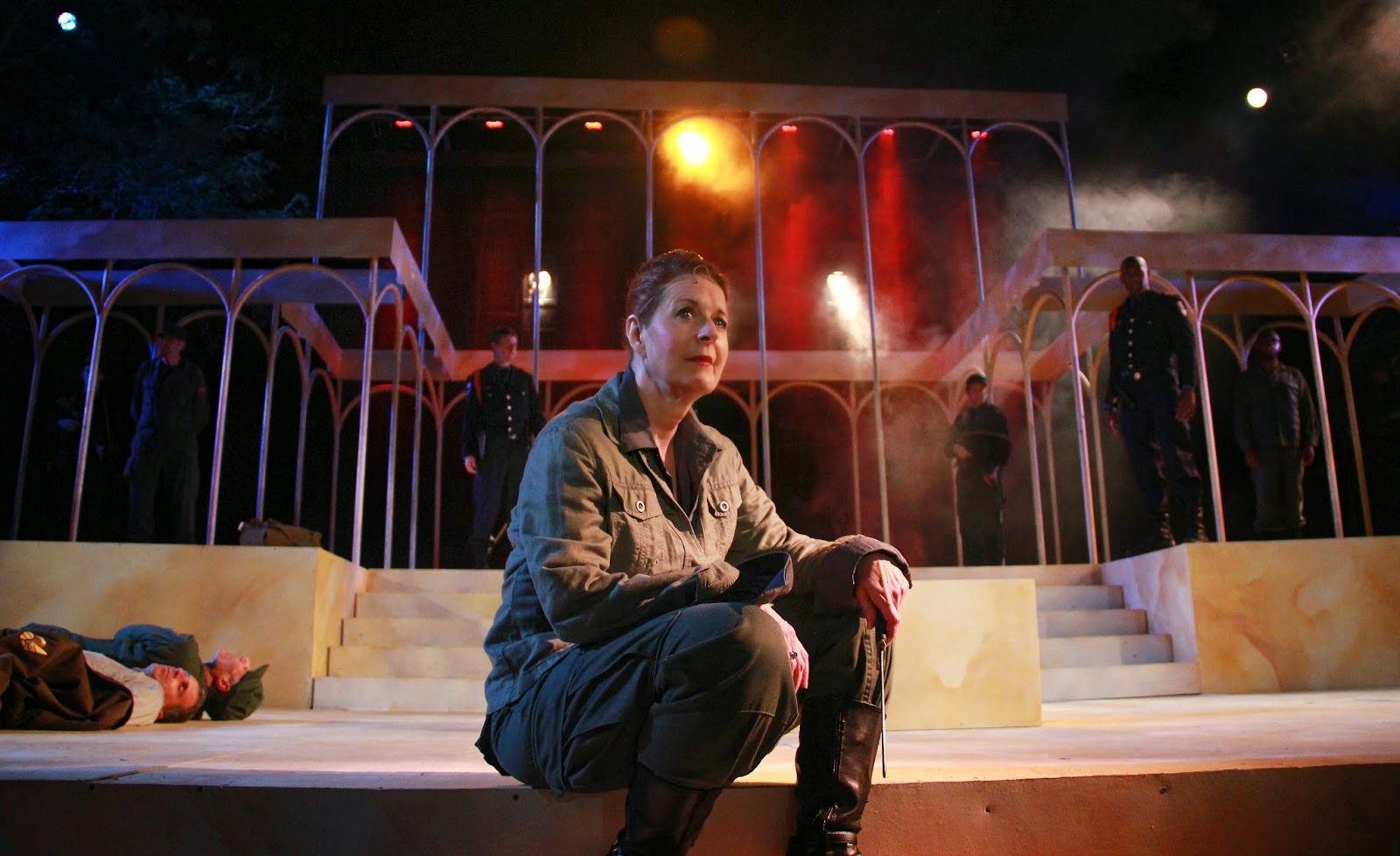 Paula Plum on the massive 'Julius Caesar' stage in 2013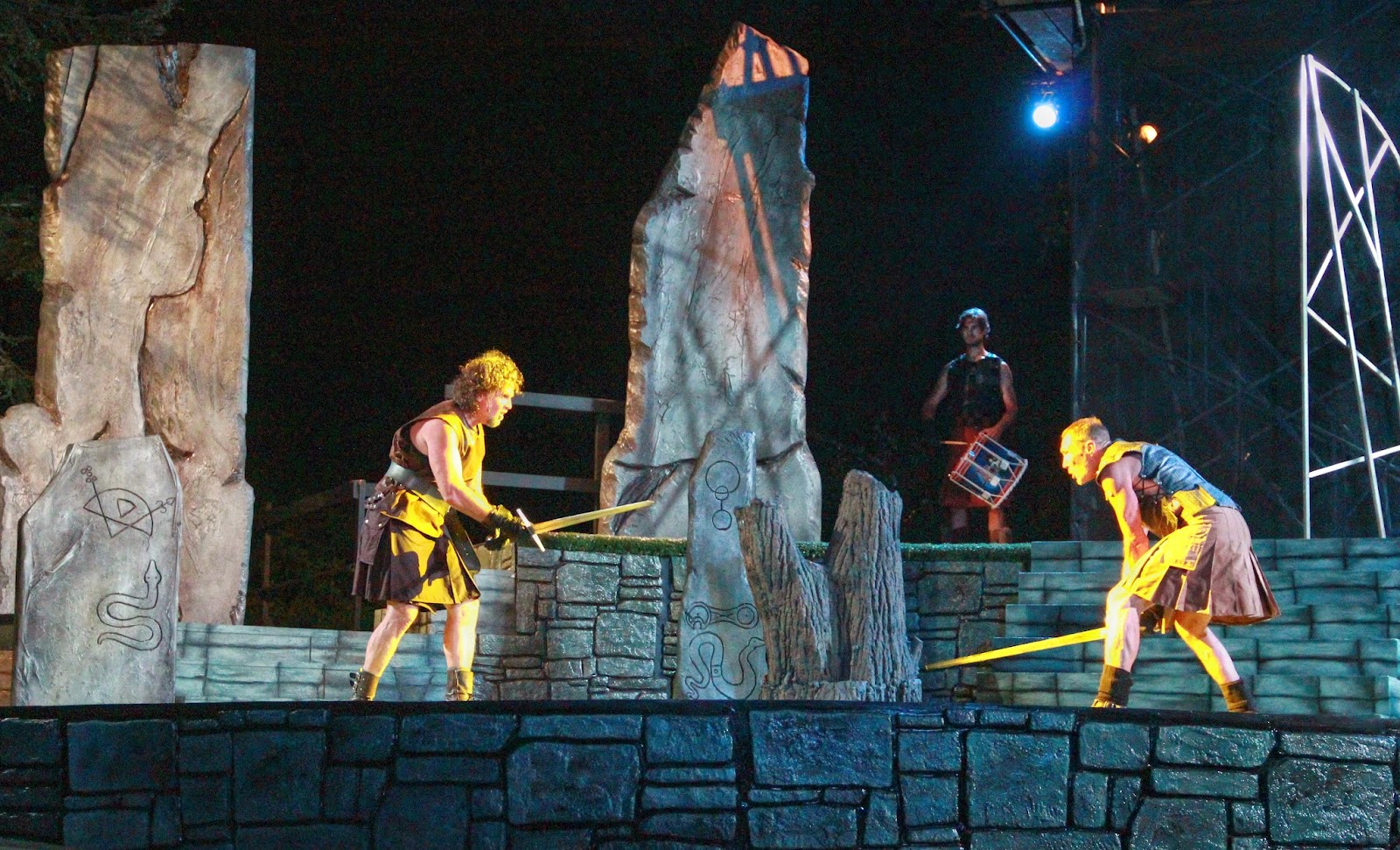 James & Colin squaring off on the foreboding 'Macbeth' stage in 2012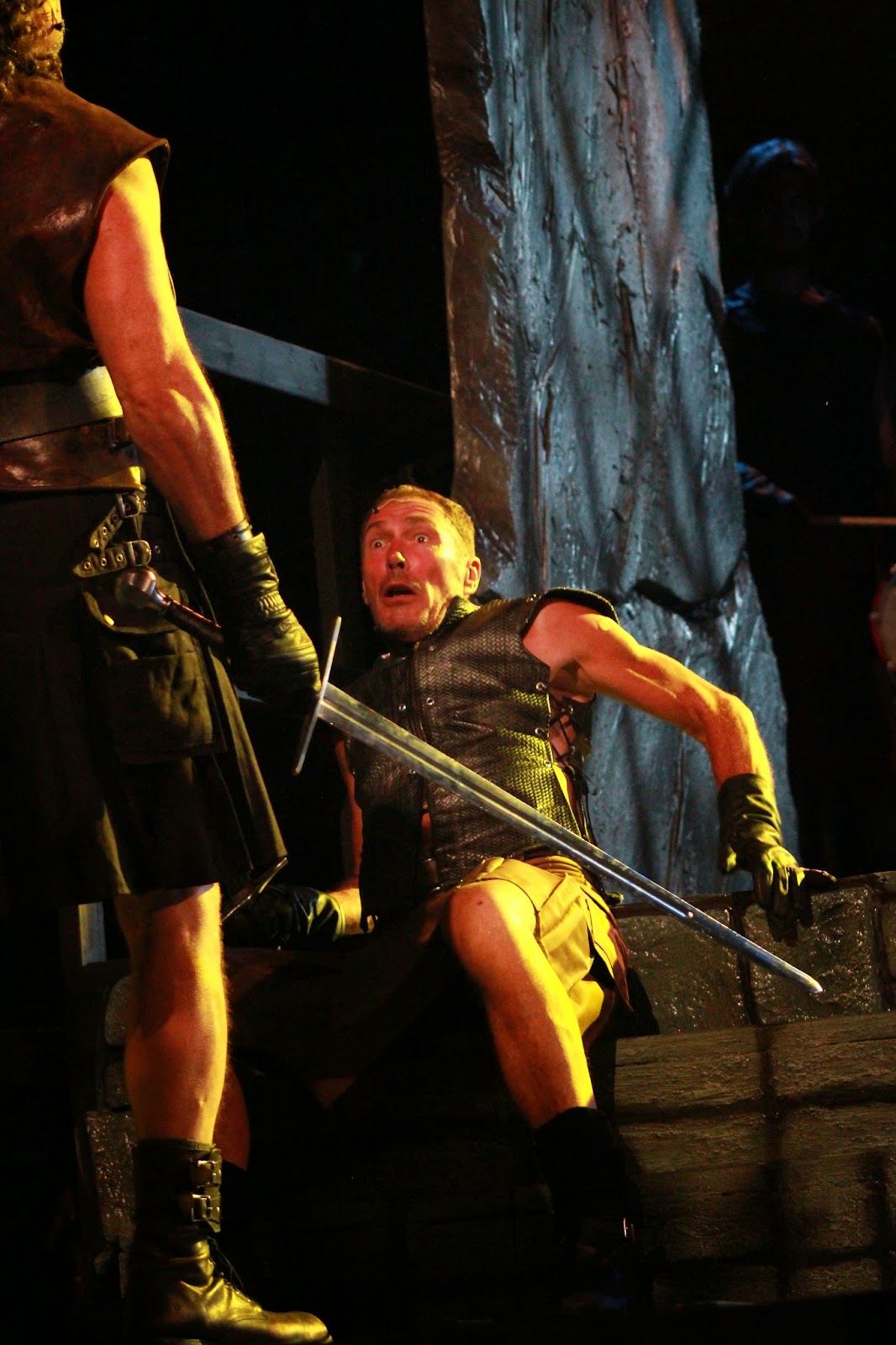 Colin Lane about to experience the curse of Macbeth…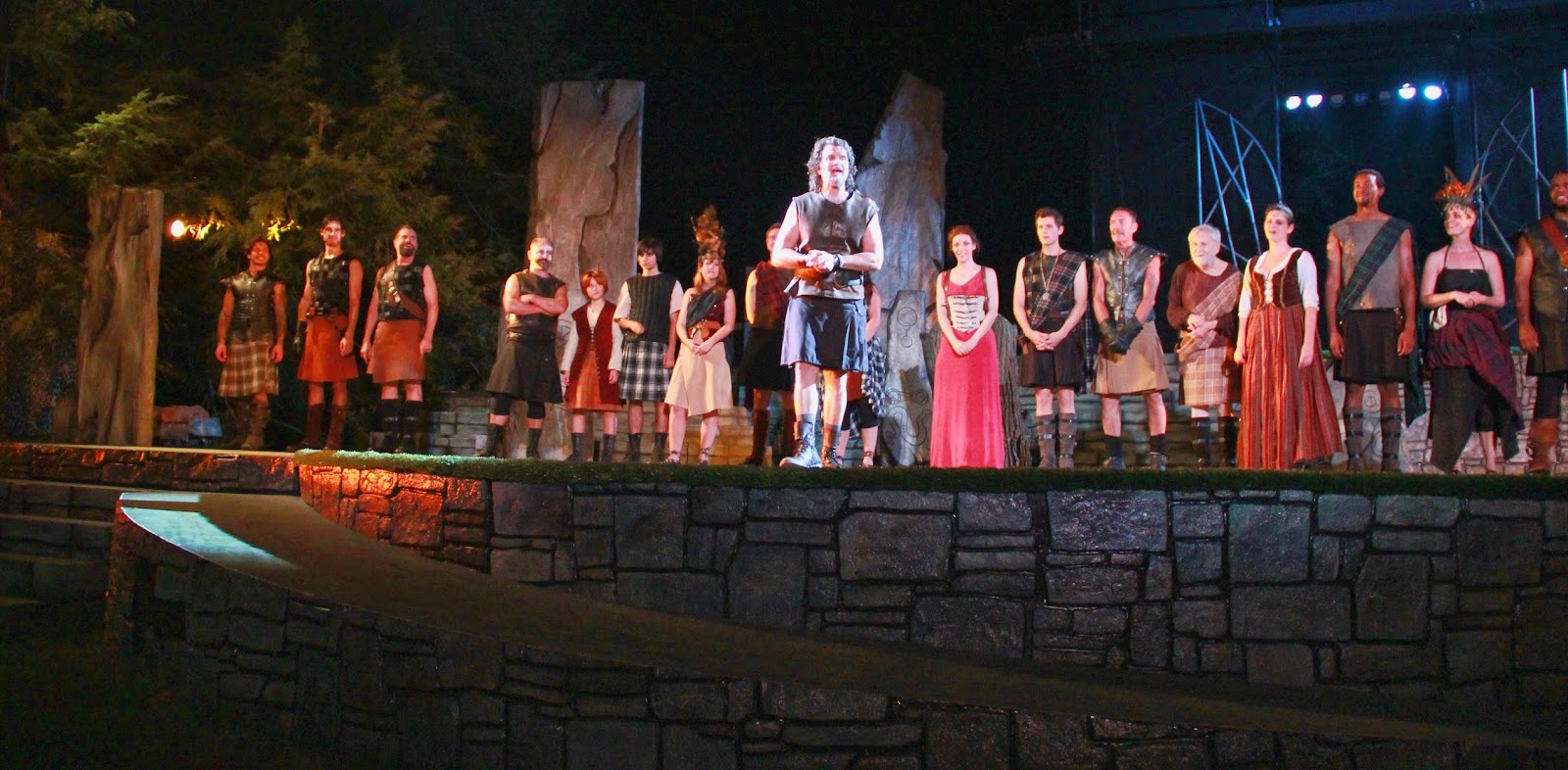 Elm Shakespeare combines great local actors, Elm Scholars, and Equity Actors to bring top-notch entertainment to the park year after year. Next year is the 20th annual show.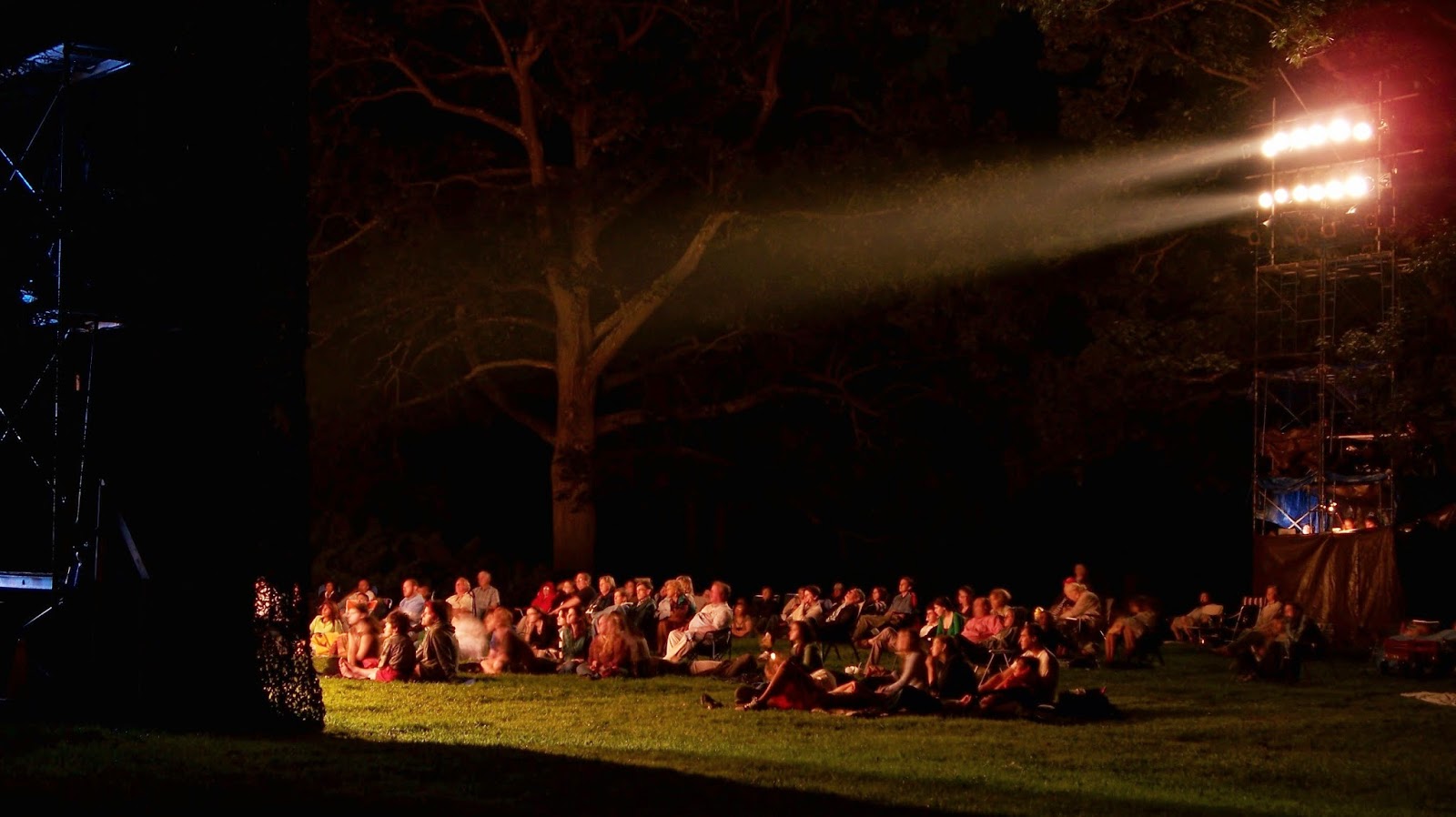 see you in the park!

All Photographs © Mike Franzman