First, many thanks to Bruce Becker, Dragana LaCore, Luke Bennett, and Kyle Huckle at 360 State Street who helped make these photos happen, some whom braved the cold and wind along with us.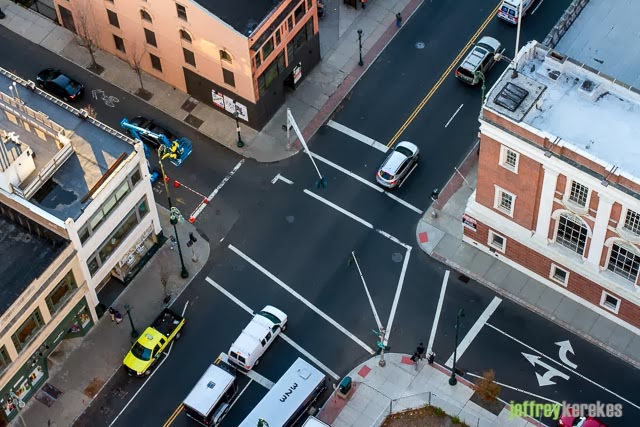 Downtown Ambassadors painting the light poles at Chapel & Orange Streets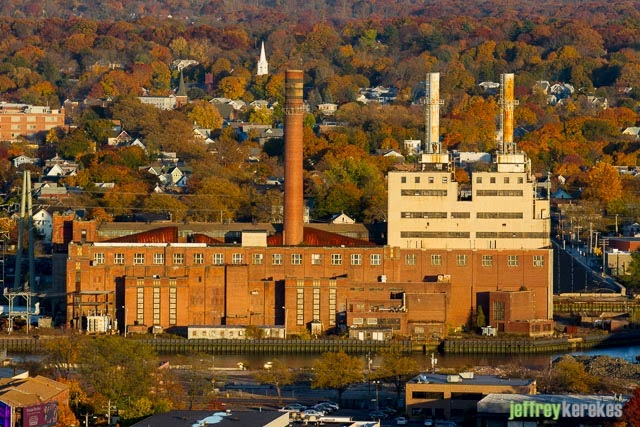 English Station – a beautiful mess of a story.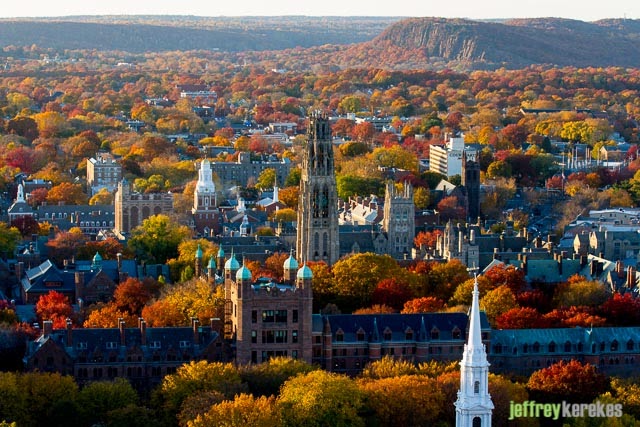 The New Haven Green, Yale and West Rock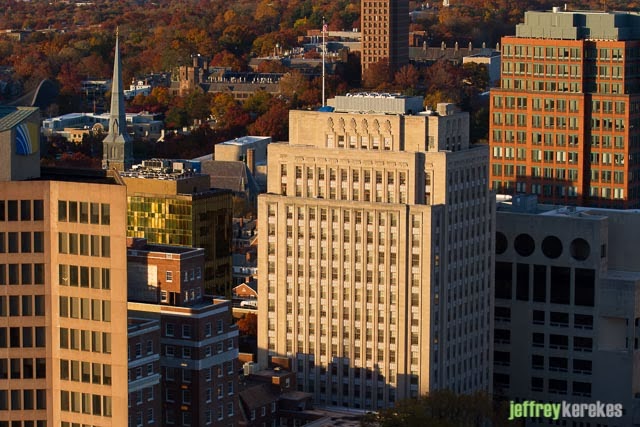 The Eli, center, of these downtown buildings.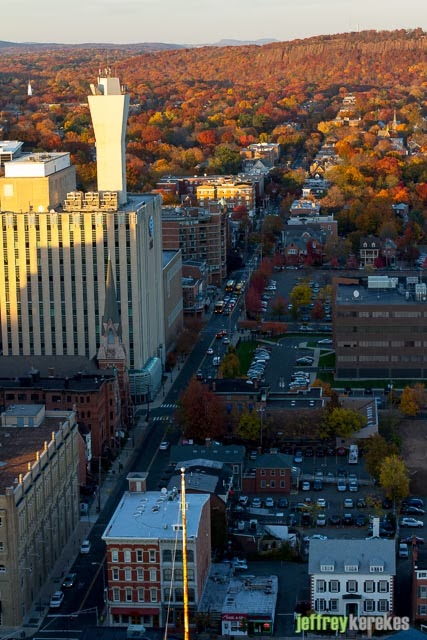 Orange Street towards East Rock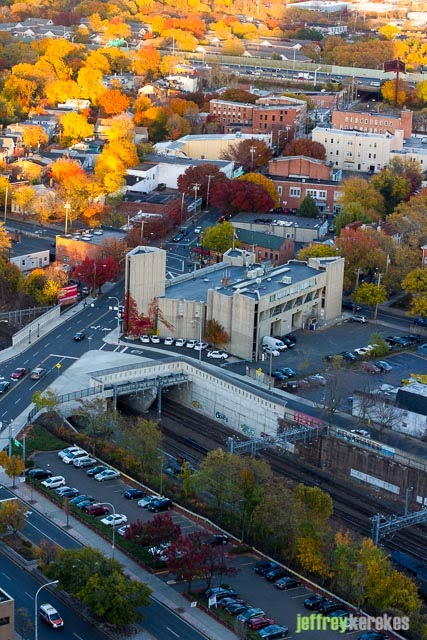 Shadow of 360 State Street over Wooster Square and NHFD HQ.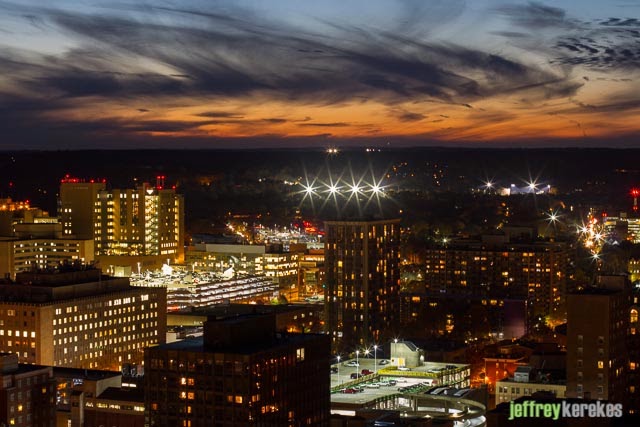 Sunset over downtown and Yale New Haven Hospital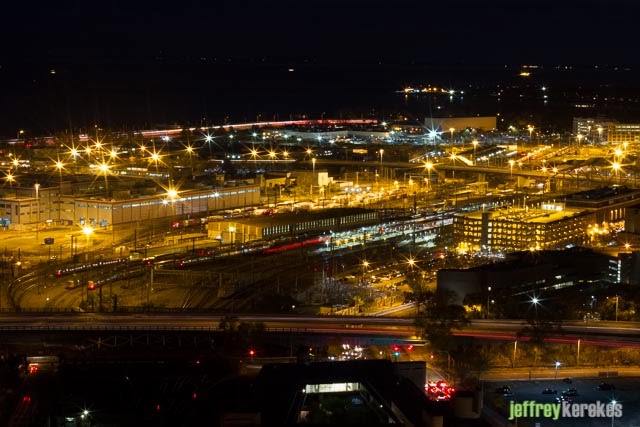 The new New Haven Train Depot with the 34 Connector in the foreground and I-95 in the background.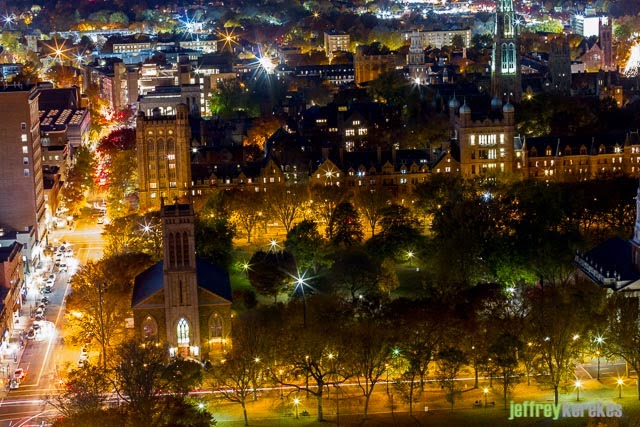 Chapel and Temple Street at night. This is a single long exposure. The different colors you see are a result of the different color temperatures of the various different light sources.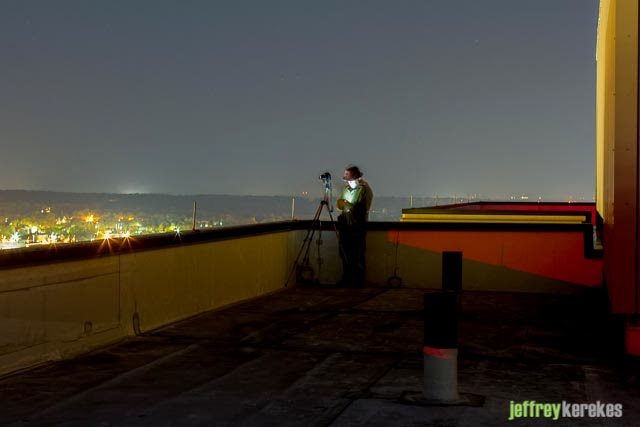 The Notorious CJR at work atop the roof at 360 State Street.