This is a concept born in the neighborhood among neighbors, owned by neighbors, built by another neighbor and staffed by neighbors. City Point Kitchen is neighborhood. Fresh local ingredients is what inspires Derrick the chef who also lives in New Haven. He noted people love their eggs (from Branford), their biscuits and gravy as well as their fresh (not frozen) lobsters.
Here are some photos from my visit to the City Point Kitchen that just opened on July 9th, 2015 and is located at 98 South Water Street, New Haven, CT. Go and check them out Tues – Sun 8am-3pm!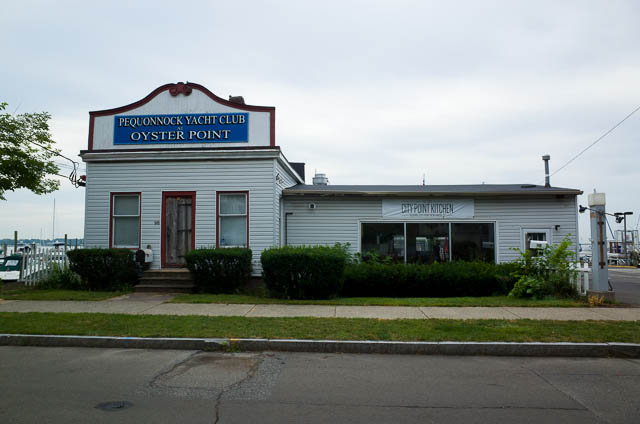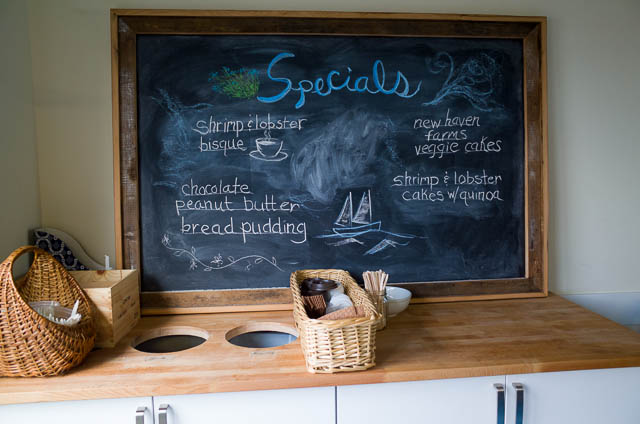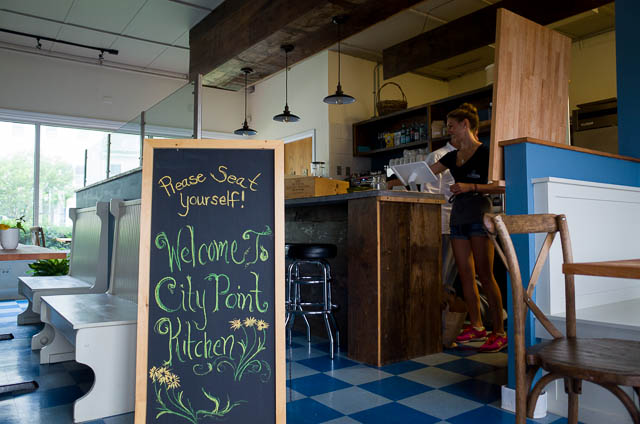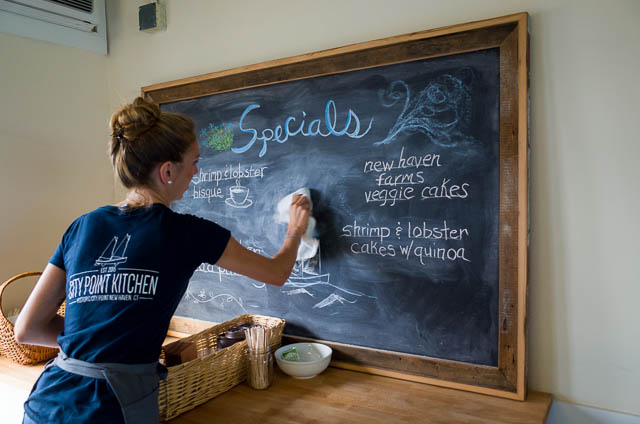 Laura Buerkle updates the menu board before opening.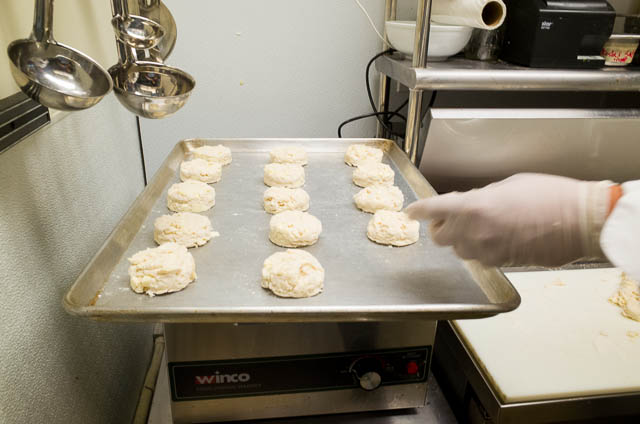 The City Point Kitchen is getting lots of compliments on their biscuits which are freshly made from scratch each day.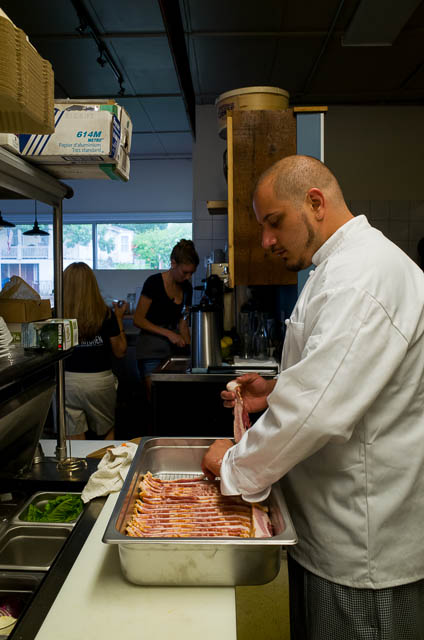 Like thick bacon? You won't be disappointed. Chef Derrick gets breakfast ready.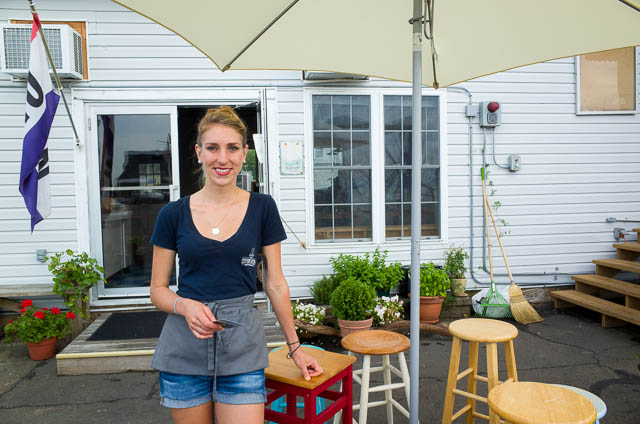 Laura Buerkle, said the restaurant idea was born here in the City Point neighborhood, among neighbors.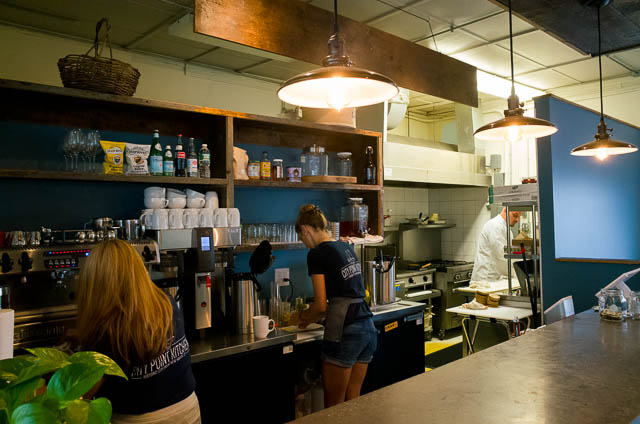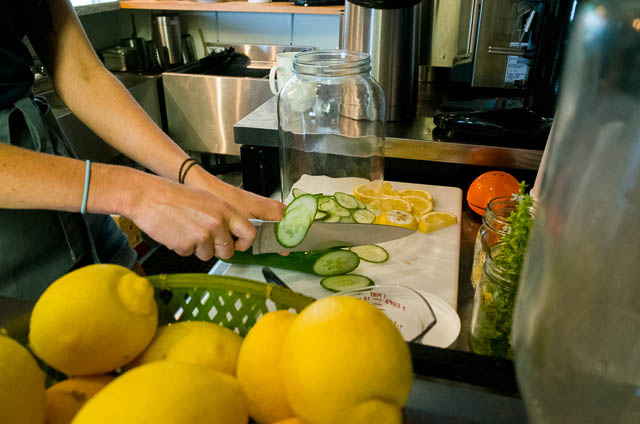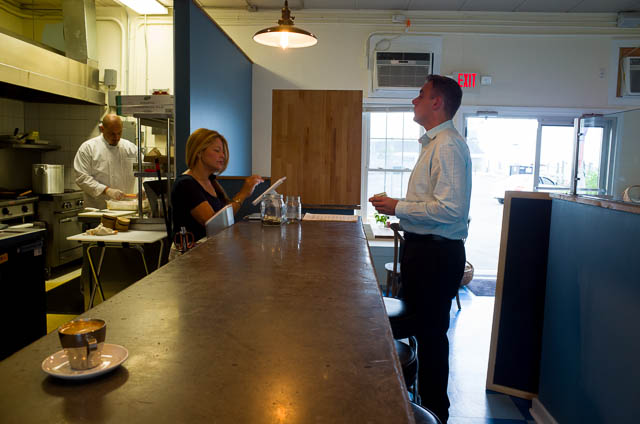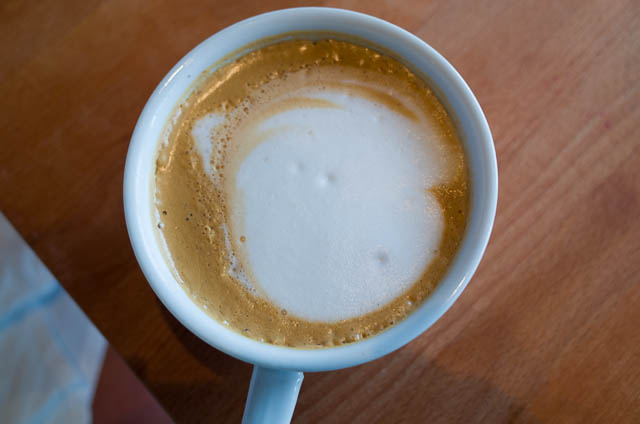 Neighbor and customer Jeanne Lester is on Day 17 of retirement and is excited for a neighborhood spot for breakfast. How is she going to spend her retirement? She is now an Independent Personal Stylist – check out her website at http://jeannelester.jhilburn.com.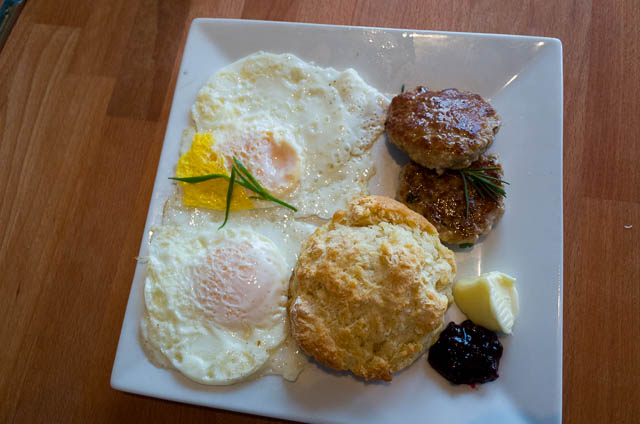 Jeanne said her eggs were excellent and that I should have ordered them. I will next time.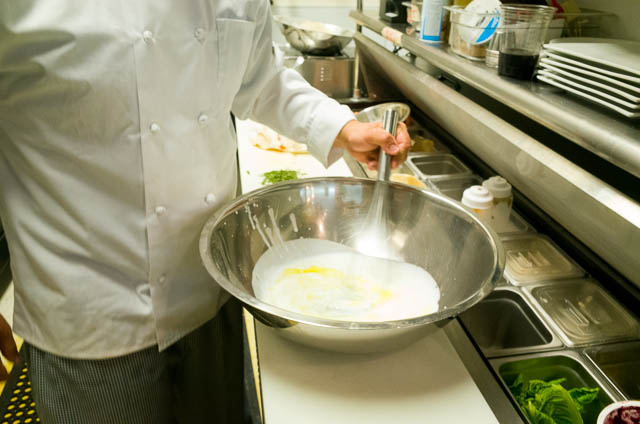 I ordered carbs, with a side of carbs.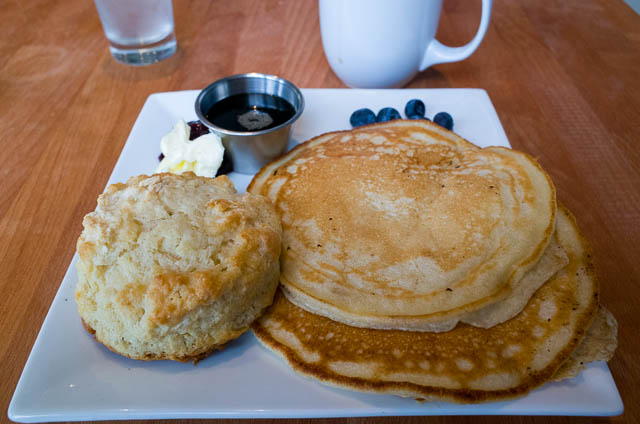 Yum. Please note that I had fruit with my carbs. And some homemade jelly – counts as more fruit right???