One of the (over one billion) things I love about New Haven is it's proximity to New York. Last week I took a train into Grand Central and then walked over to Brooklyn. For a city of it's size and scope, New York is surprisingly walkable.
I was also surprised by the amount of actual human interaction I experienced. Maybe it was because I was walking around with a smile for a good portion of the day. It could have been because I asked many of the people I saw and passed how their day was going, but even when I wasn't doing those things, bonds of humanity were exchanged way more often than I expected.
Here are some of my photos from the adventure.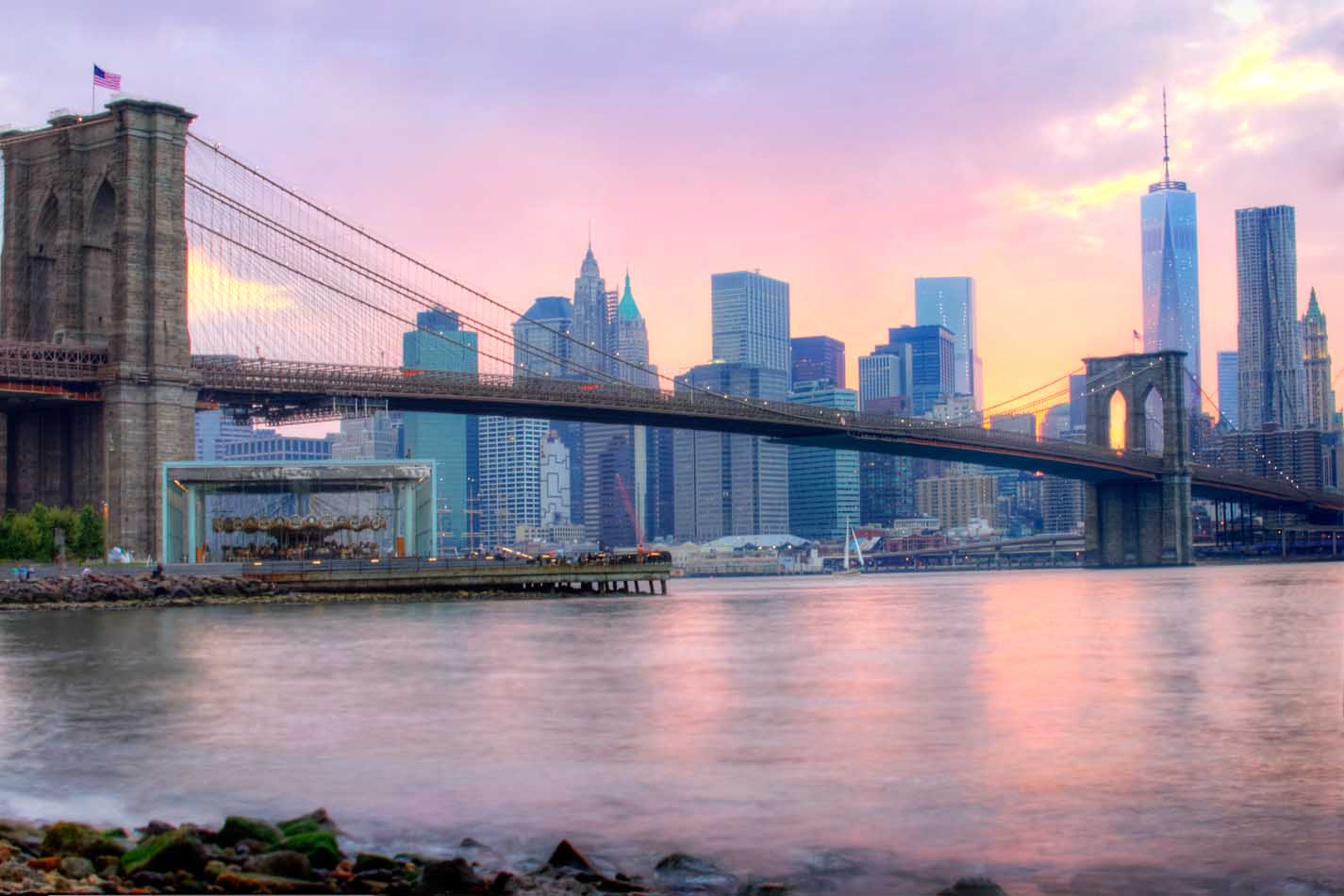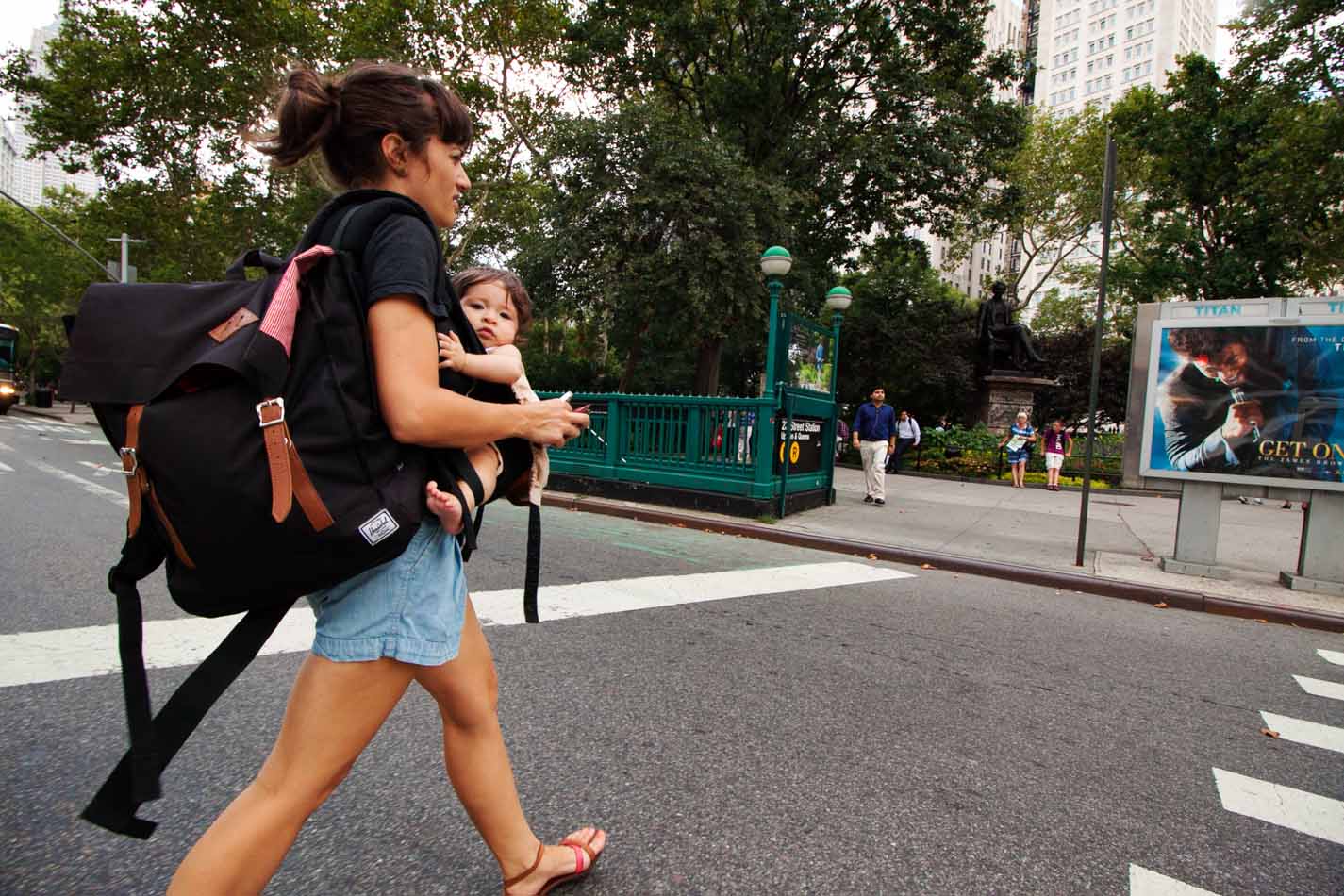 I took this shot, and many others, blind from my hip. Everyone was completely oblivious except this baby..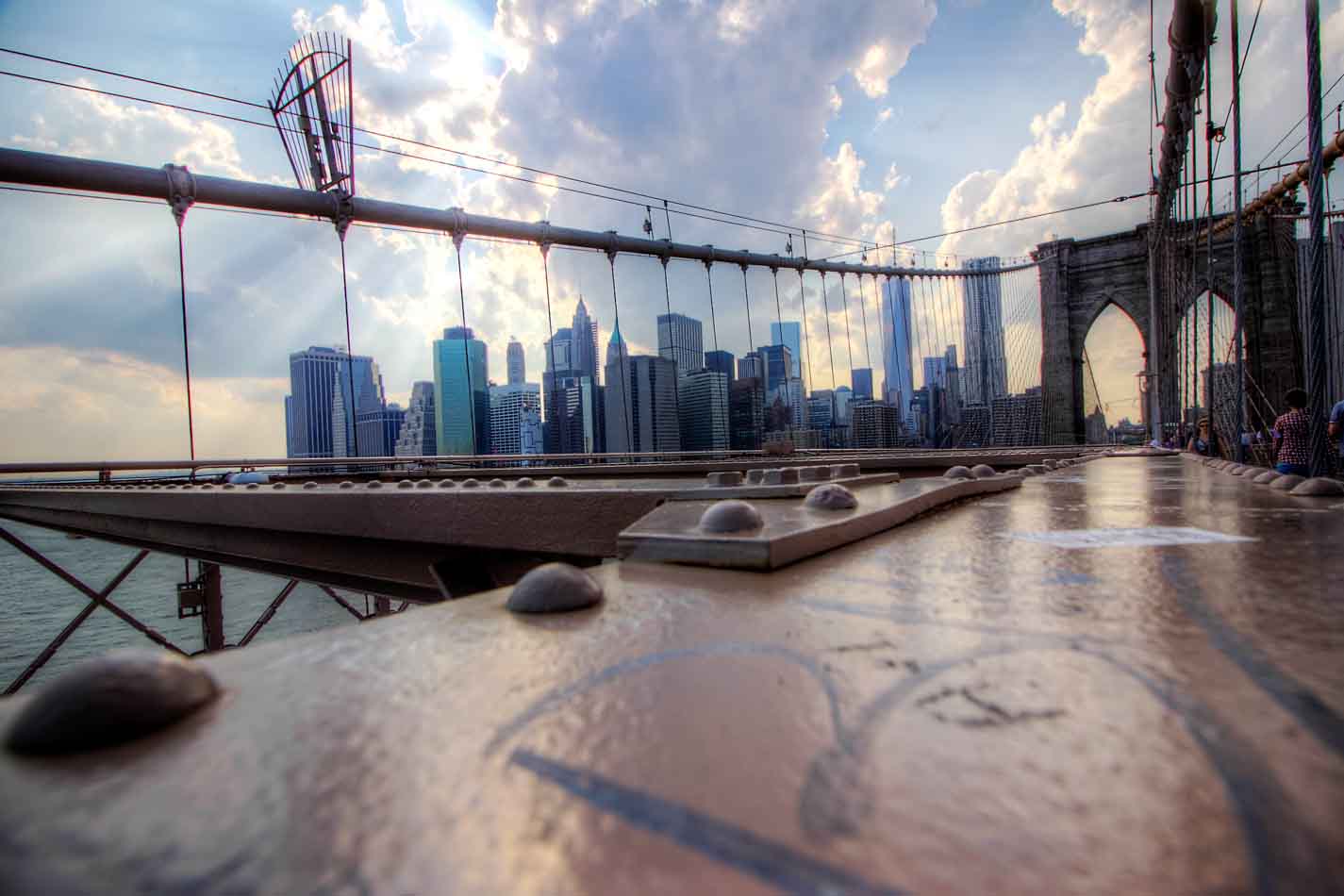 On the Brooklyn Bridge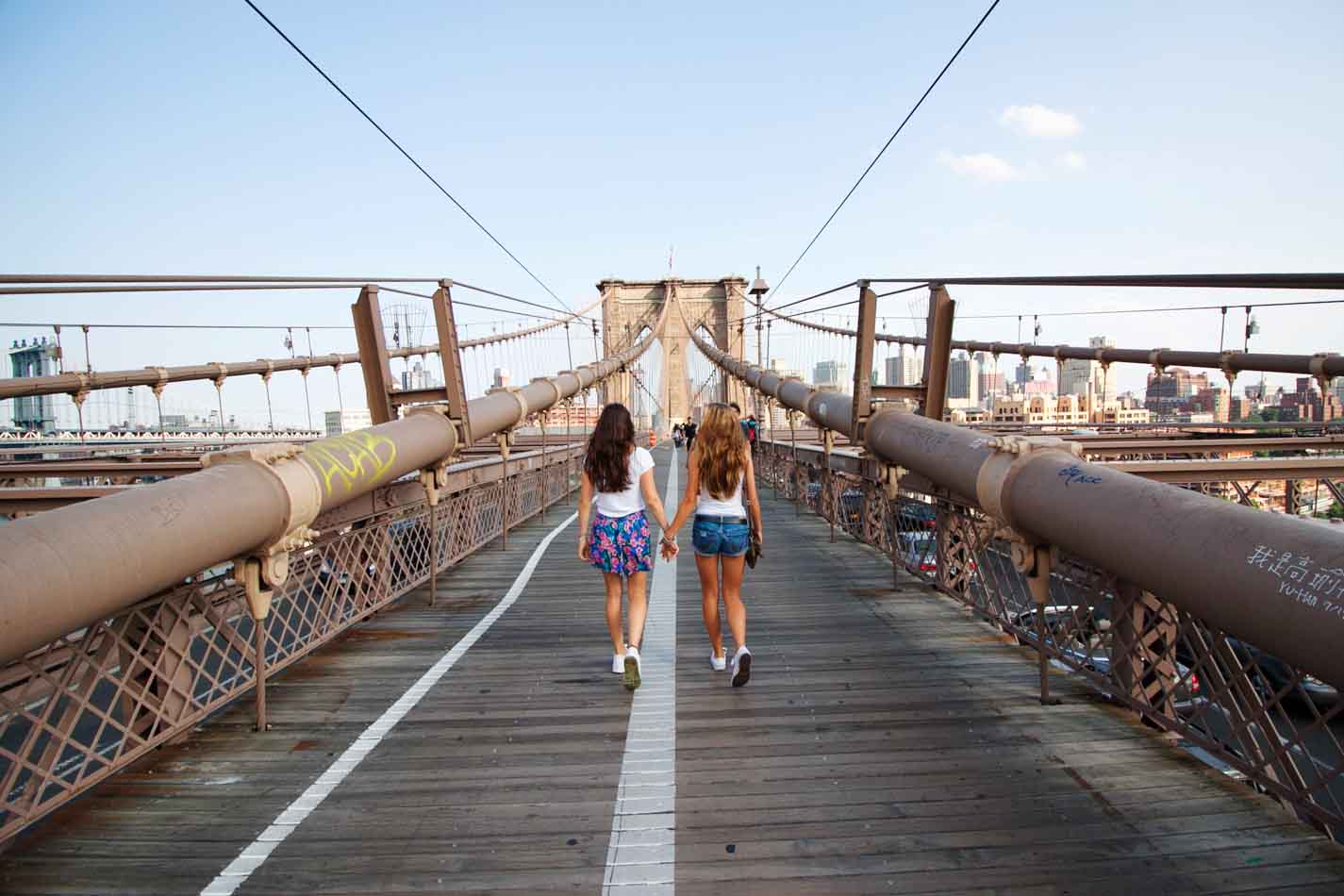 Sweet photo, right? The back story is: These two young girls were hanging out with some older people just outside the frame and decided it would be cute/funny/exciting to walk through my frame holding hands. You'll see in the next three frames below what immediately followed this shot. I cropped in so you can see their expressions.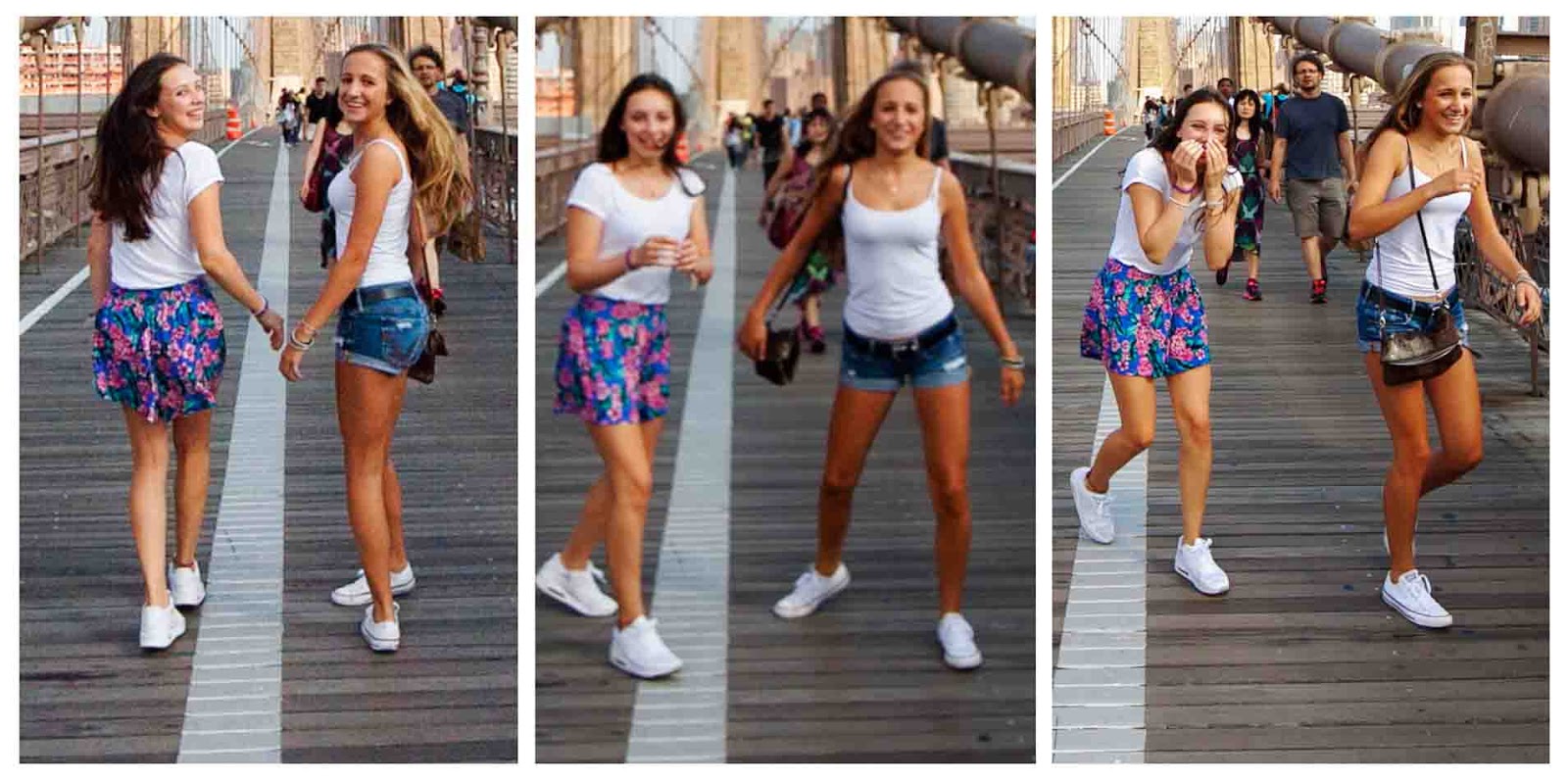 I love the juxtaposition of the woman and the statue. I tried to get closer but when she noticed me taking photos, she politely got out of the way so I could photograph the statue.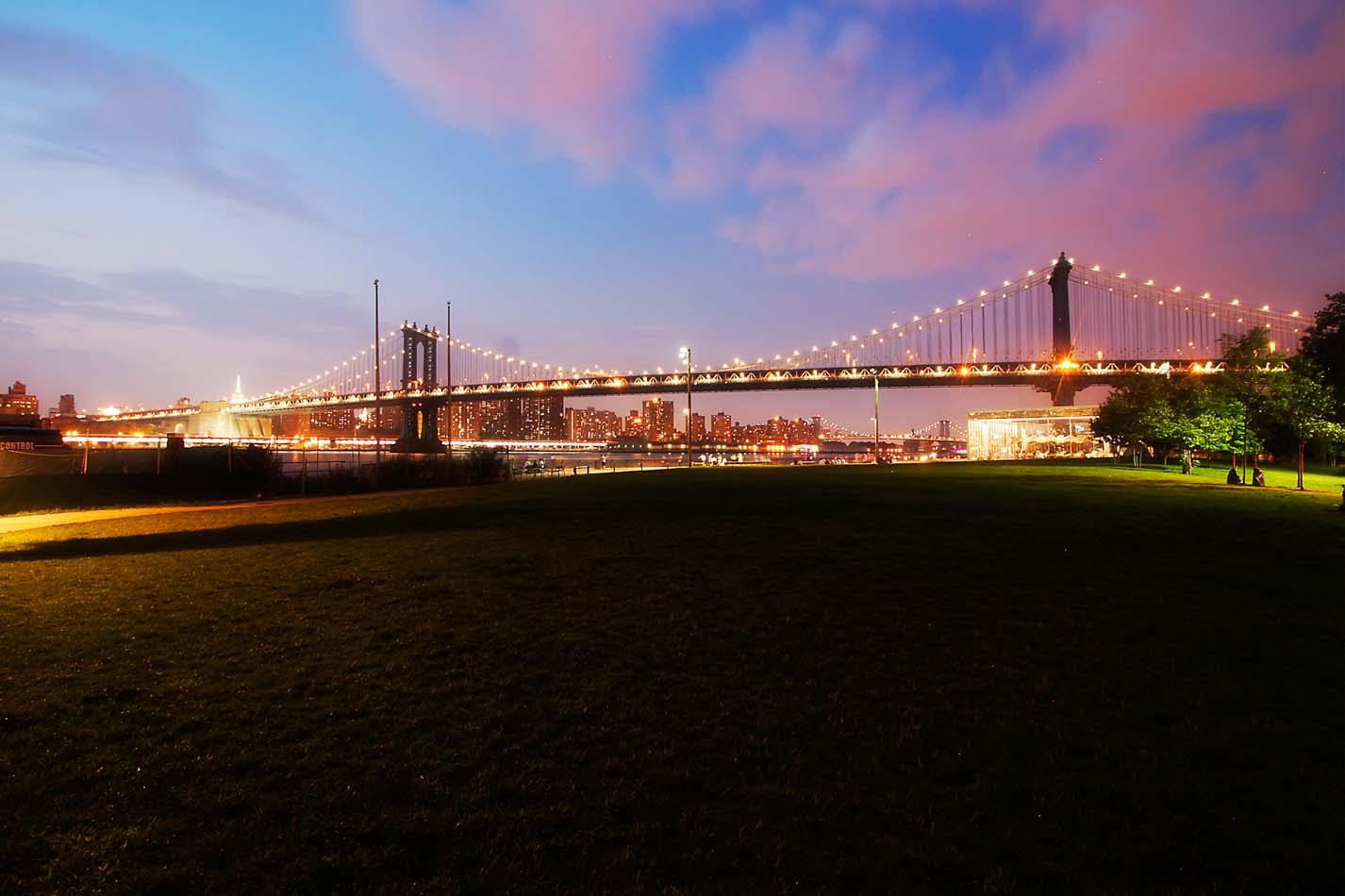 Manhattan Bridge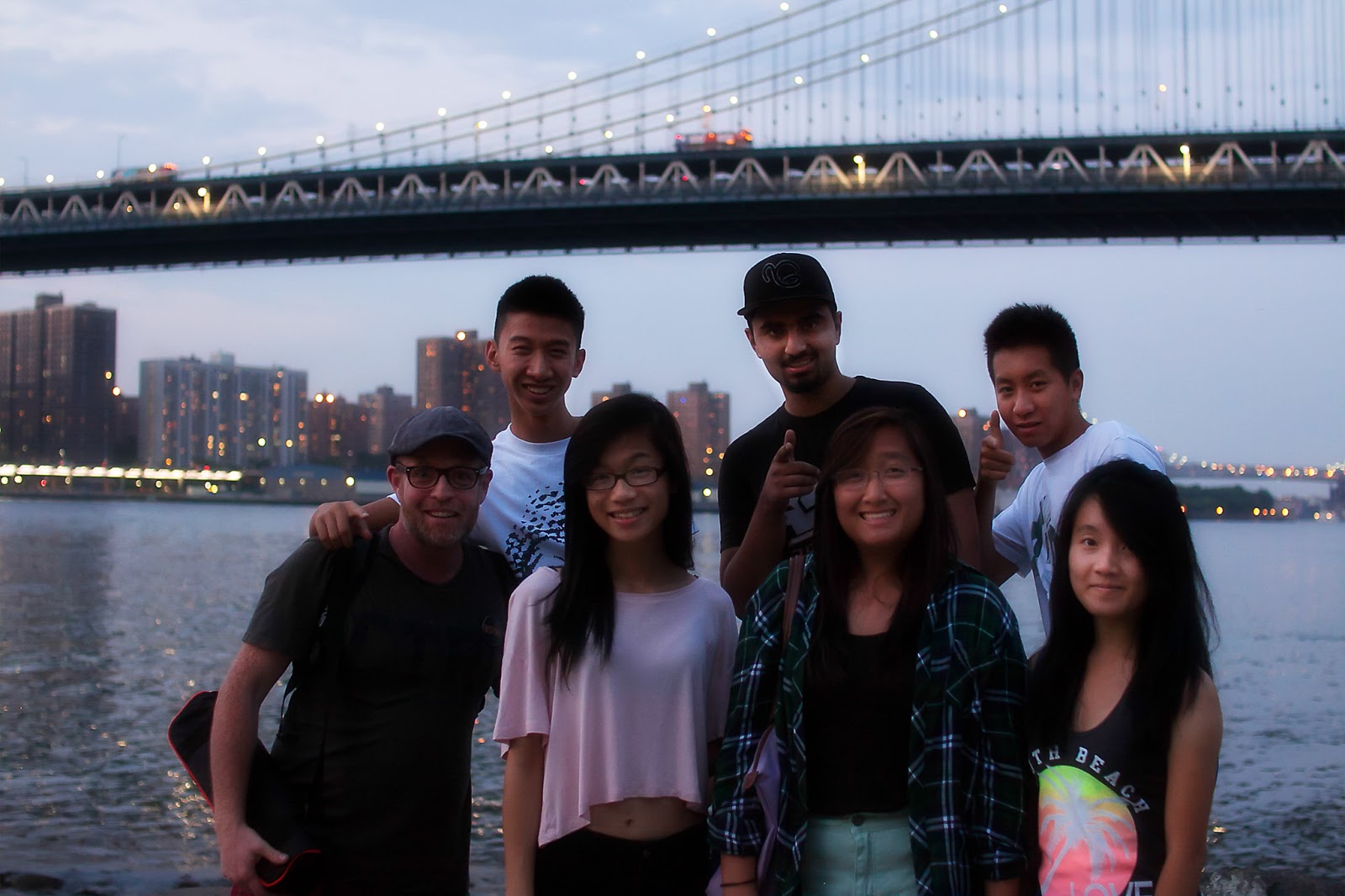 These kids go to High School in Brooklyn. They were very fun. They stopped me and asked if I could take a picture of them with their Fugi instant camera. I did, but it was pretty dark outside and it came out like crap. Then I offered to take one of them with my camera on the tripod. They were adamant that I get in the photo with them. Here's that photo. I emailed it to Nick, the one standing behind me, and he loves it.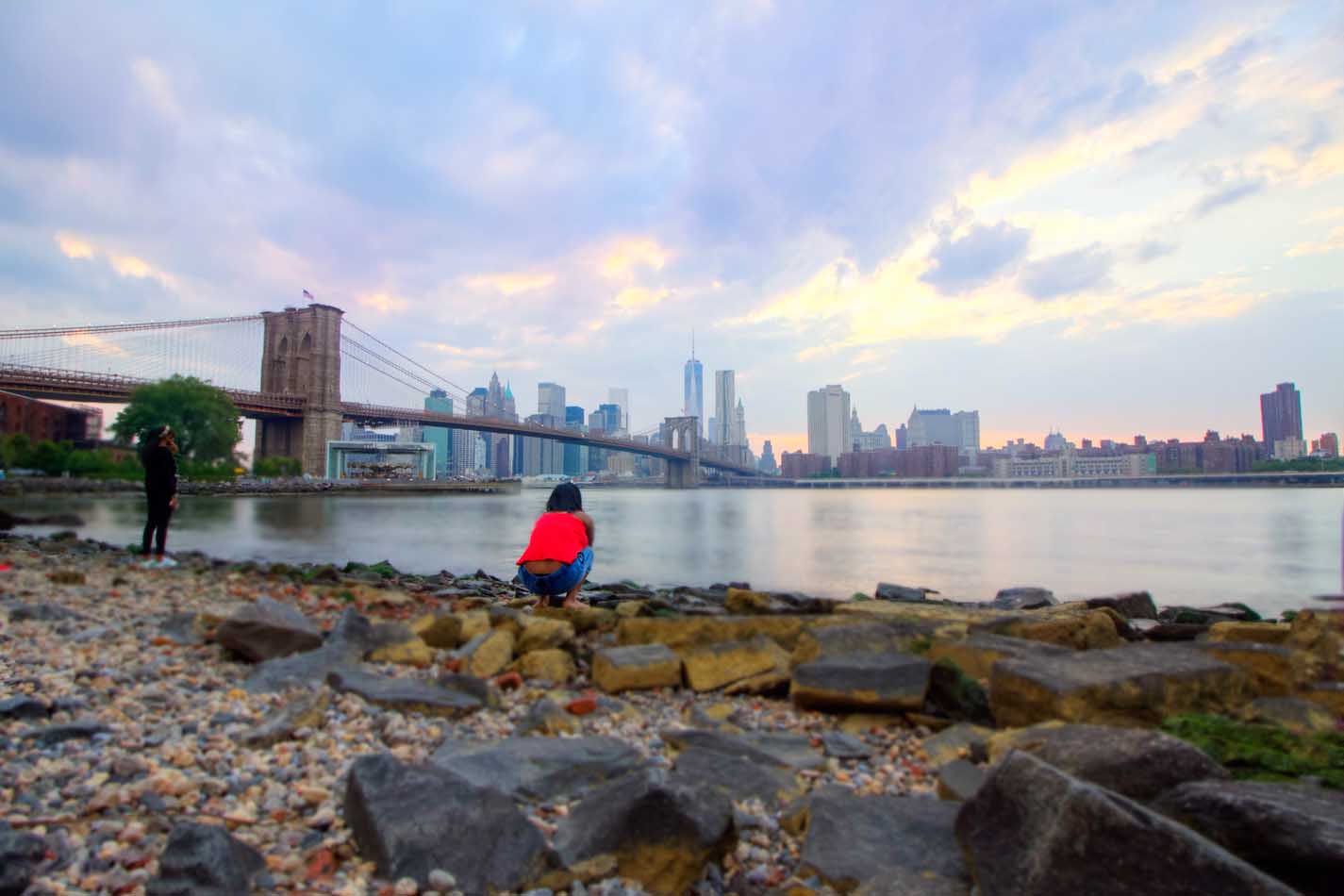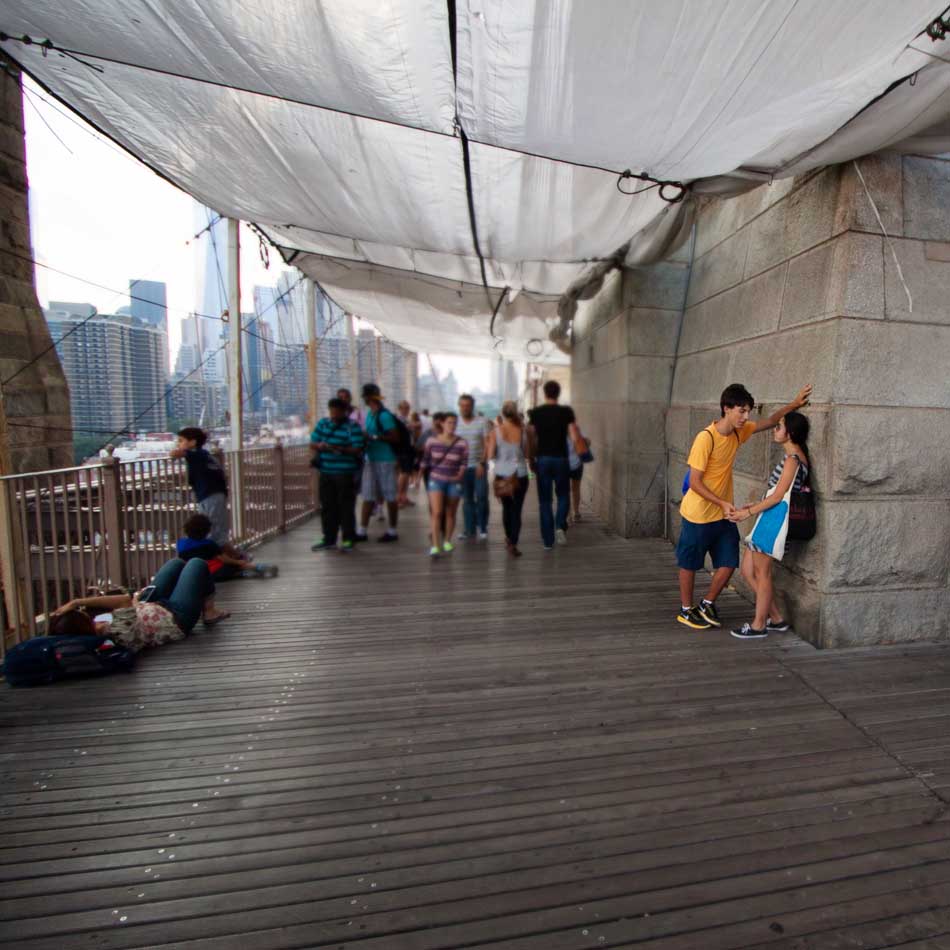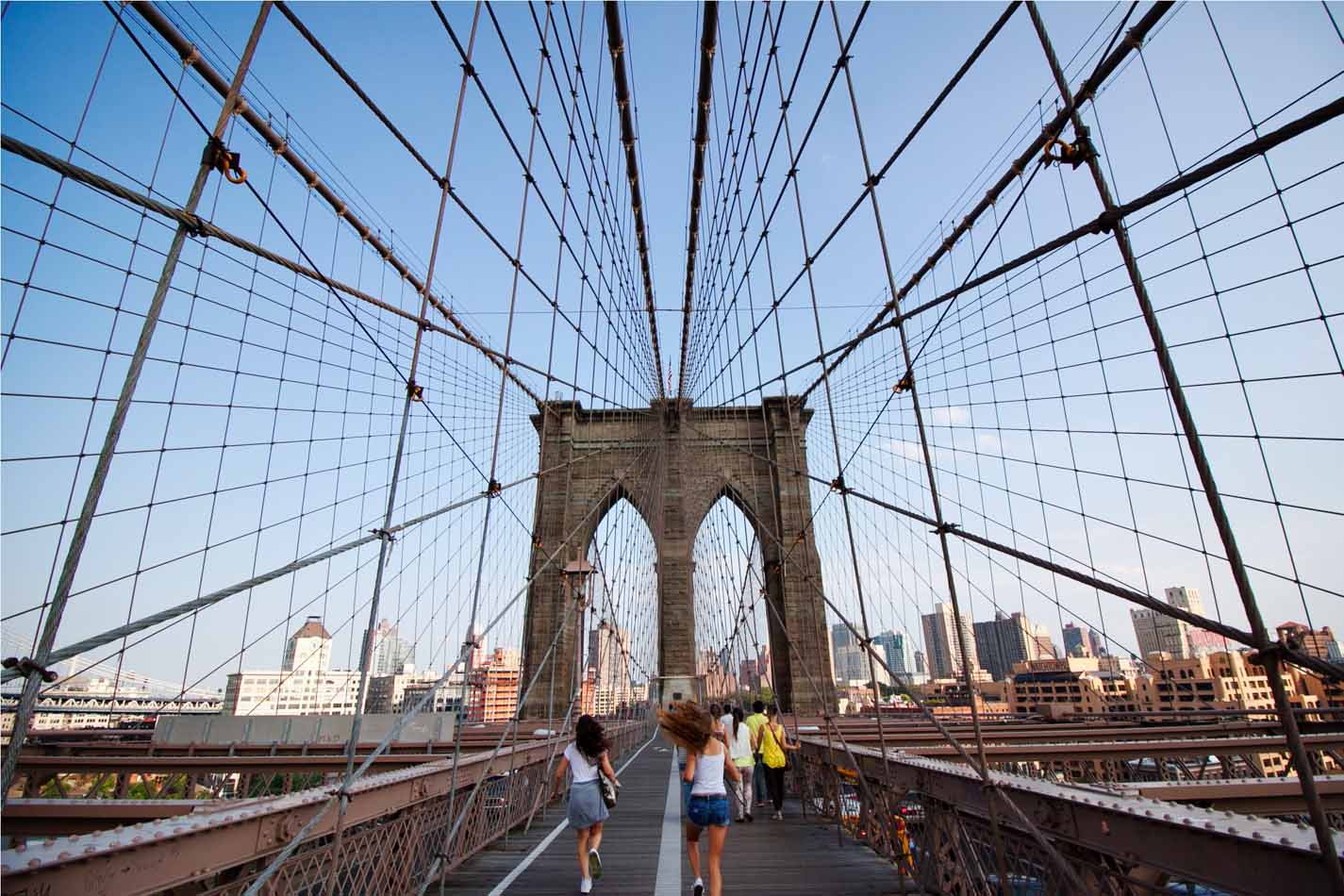 Look at all of the lines! AND those two same girls running through my frame again. The one on the left is now wearing a sweatshirt tied around her waist (which at first made me think they were not the same two girls).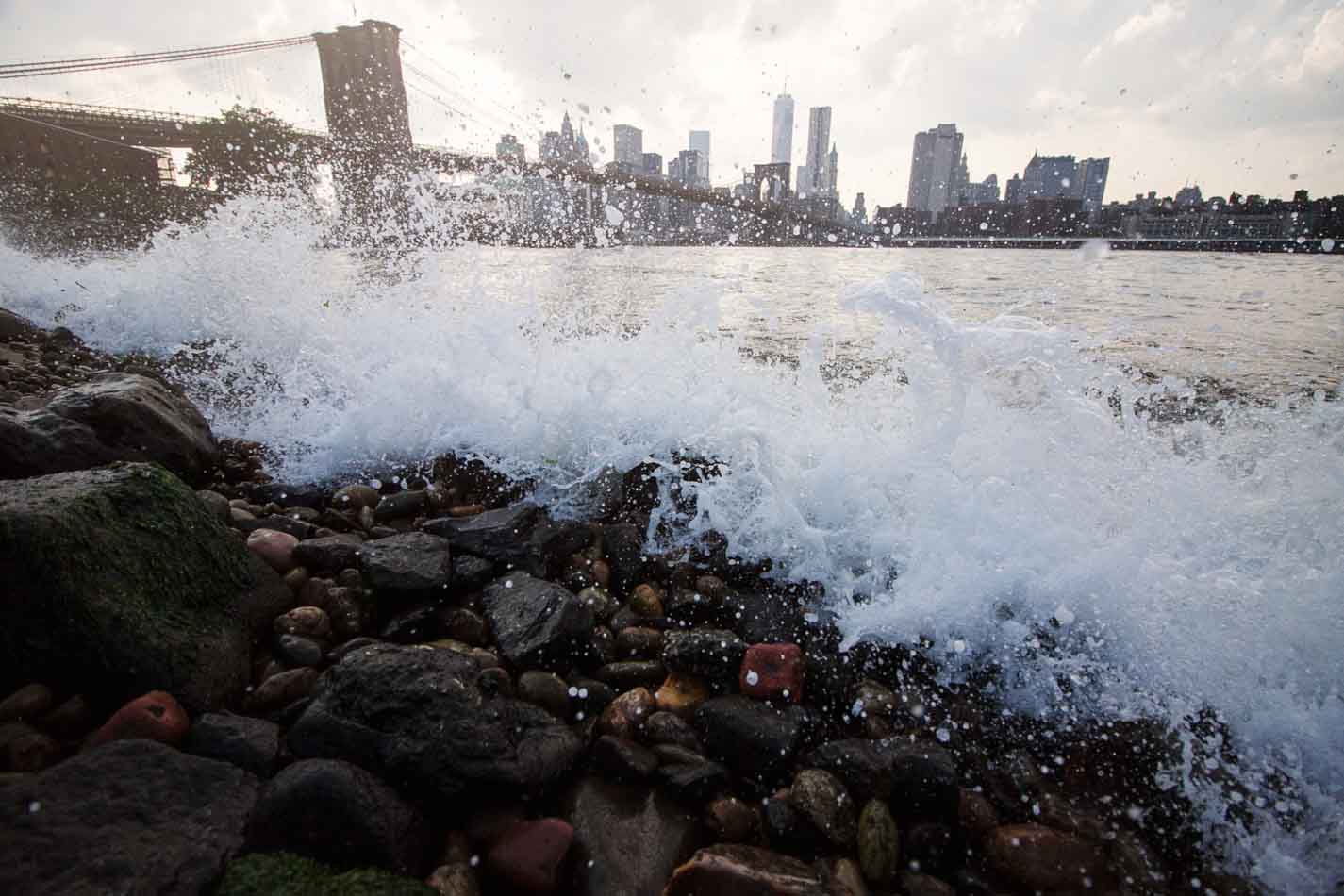 I got sprayed. It was worth it.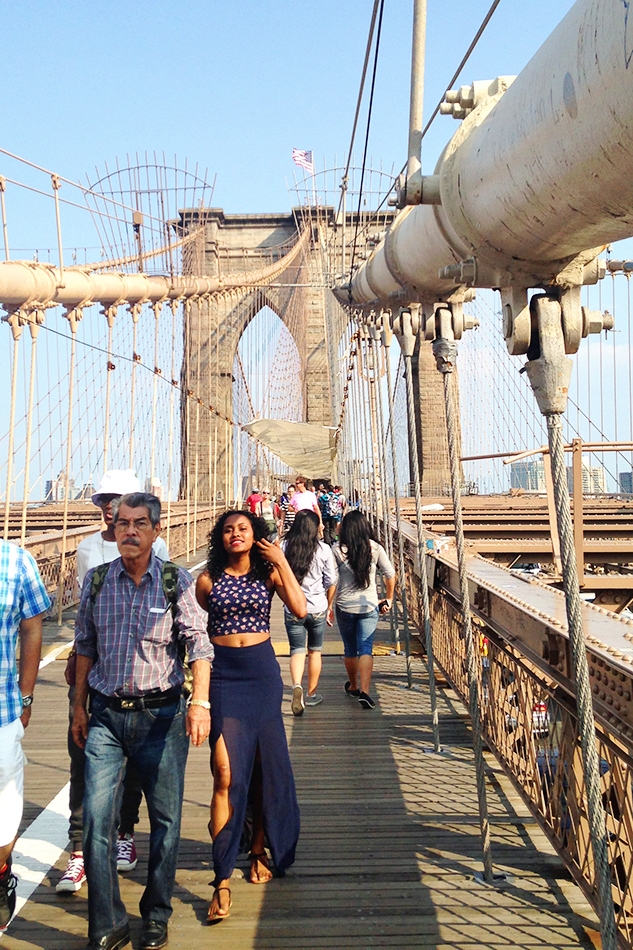 I love the two very different reactions.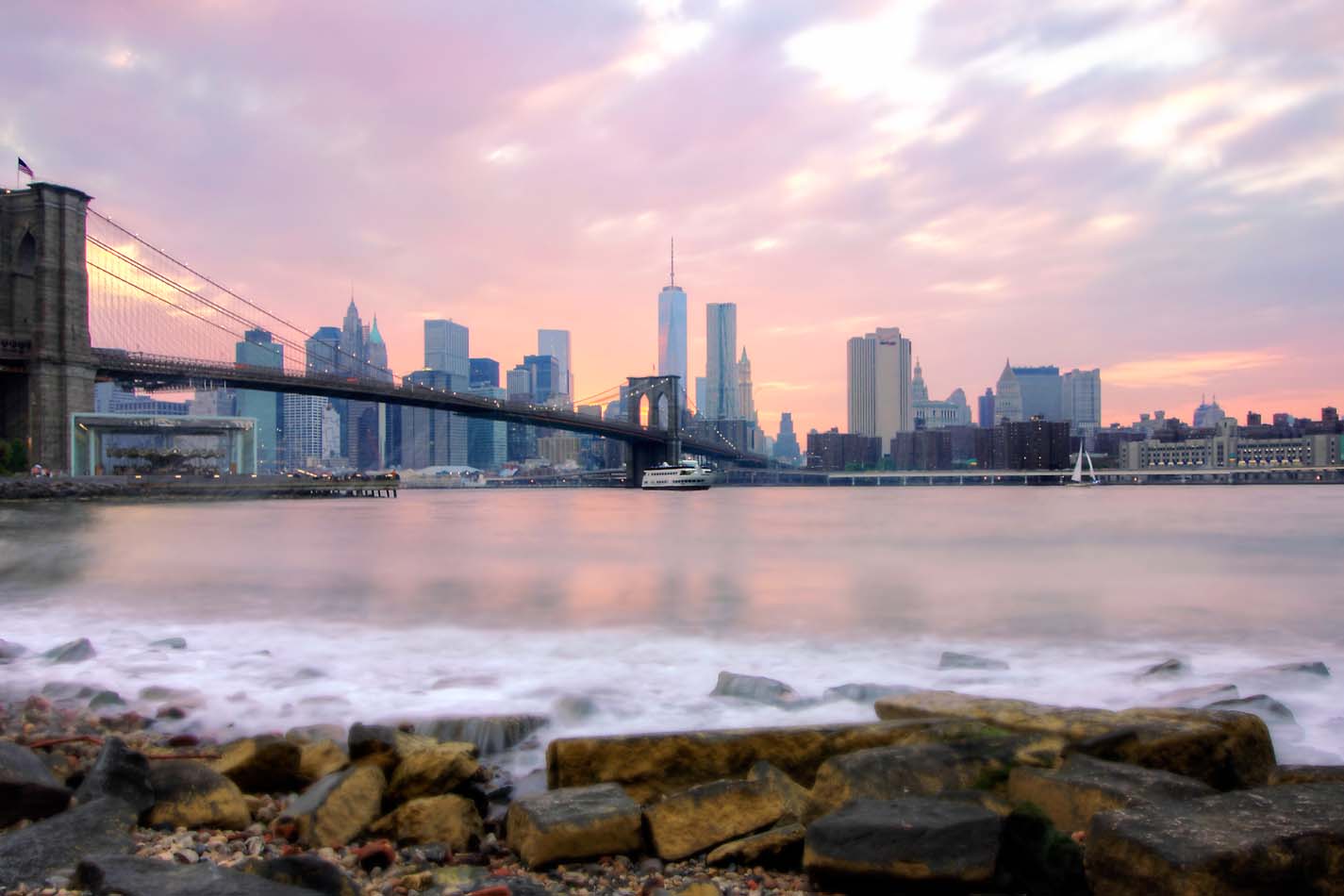 I posted a very similar photo to this on the ILNH Facebook page. I like this one more.